Over 50 Light & Healthy Potluck Recipes for you to bring to your next holiday or family gathering. From appetizers and snacks to salads and entrees, there is a dish for everyone wanting a healthier option.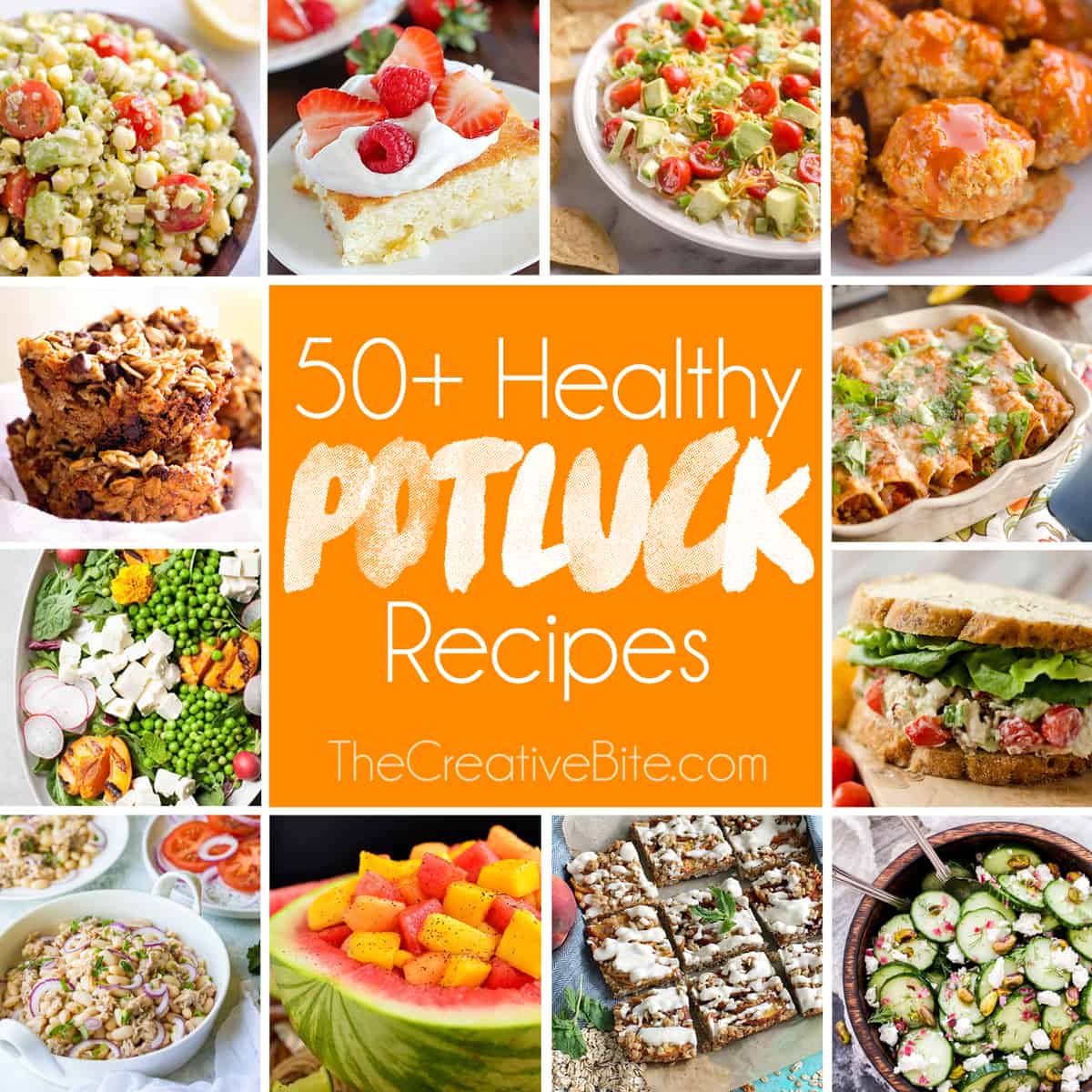 50+ Light & Healthy Potluck Recipes
Your typical potluck tends to be a table full of hearty dishes that travel well, but often times it is slim pickins when it comes to finding healthy options. Whether I am heading to a family gathering or a public potluck, I like to bring a healthy recipe along so I know I will have something on my plate with some nutritional value. Whether that is a big hearty salad or an entree I can keep warm in the Crock Pot, I like to know that I have at least one dish that can make up my meal if there is nothing else appealing. These 50+ Light & Healthy Potluck Recipes have got you covered!