Hello everyone, I am Danielle and I live in a tiny town in rural Minnesota with a population of just 600. Just to give you an idea how far out in the boonies I live, the nearest Target is over 60 miles away! I now live on the farmstead I grew up on with my husband Matt. He farms while I enjoy the solitude that country living has to offer.
I am actually the furthest thing from a country girl, despite growing up there. While I do love the fresh air and privacy, I miss all the luxuries of city living at times. Whether it is being able to run to the store to grab what I need at a moment's notice or the amazing food and restaurants that are readily available, there is a large part of me that holds a place in my heart for the city. My cooking reflects this in that it is a combination of simple and delicious comfort food as well as fresh and healthy recipes with a flavorful twist!
EAT WELL: I enjoy cooking a variety of foods, often with bold flavors and fresh ingredients. Whether it is a spicy entree, a comforting dessert or an impressive appetizer, I share a little bit of everything.
In the small, rural community that I call home, exotic ingredients are by no means readily available. This means I tend to use ingredient that almost anyone has access to.
BE CREATIVE: When I am not thinking about the next new creation I want to make in the kitchen, I like to get creative in my craft and sewing room. I also love to throw a good party, whether it is a shower, a wedding or just a holiday get-together. This is where you will see how I pull it all off and how you can do the same!
LIVE GOOD: What is the point of all the hard work we put in Monday-Friday, if we can't sit back and enjoy the benefits from it? My favorite way to enjoy life is through traveling and spending time with family and friends. I have been fortunate enough to travel to many countries, but I still have a long list of places I want to see. A few of the countries I can't wait to see on the ever growing list are China, Bora Bora and Russia.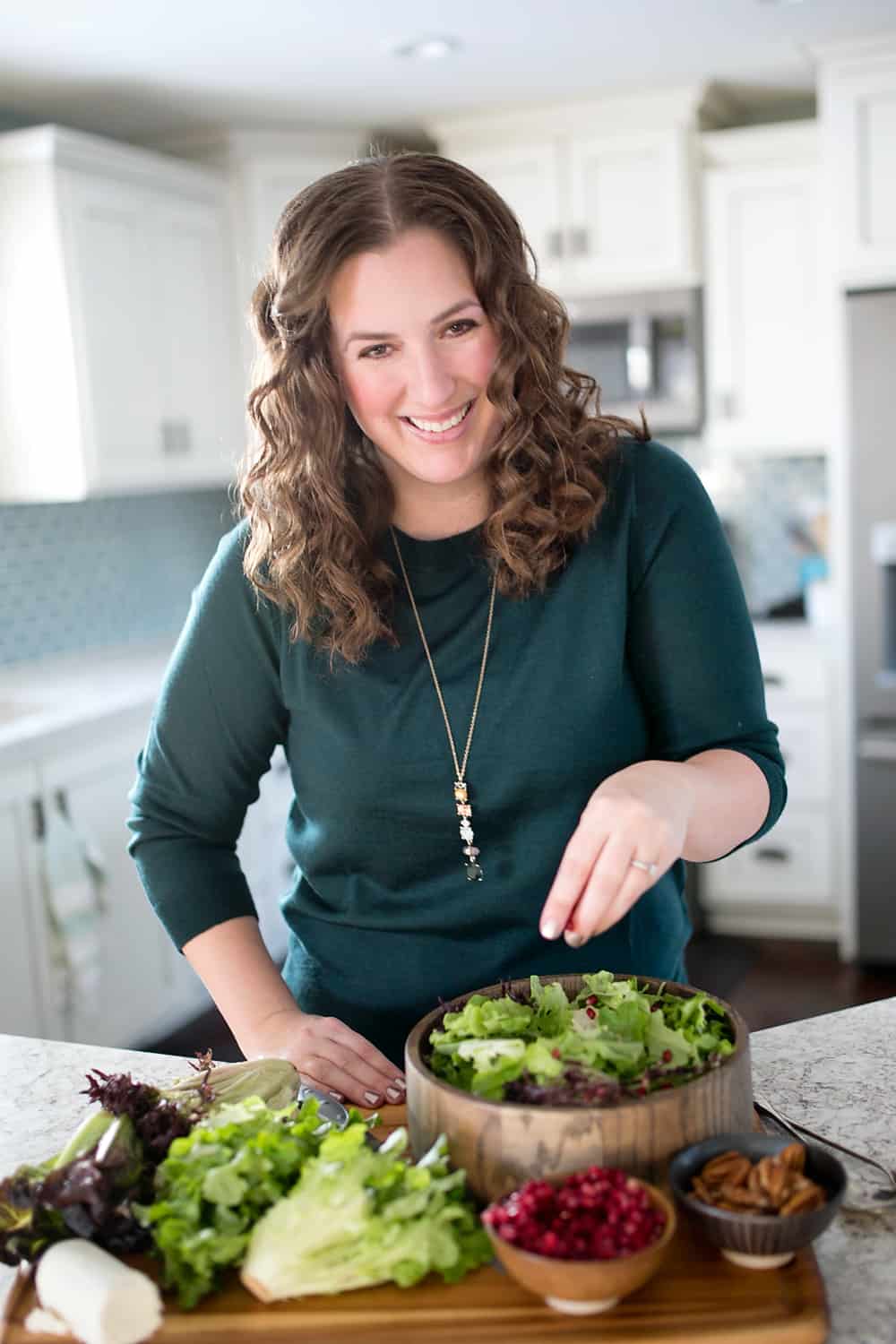 My love of cooking all started with my Grandma Koch. Perfectly fitting for my grandma, Koch is actually the German word for cook, which I learned from my year as an exchange student in Germany. I believe most of my creativeness came from this incredibly talented and hard working woman. Perhaps it is genetic (recessive, according to my mother), but it could also be all the fond cooking and crafting memories I created in the short seven years I had with her. Whether she was showing me how to paint and fire ceramics, can vegetables, color Shrinky Dinks or starting to teach me how to embroidery just as she was taken by cancer, we were always having fun. I don't remember much else from being that young, but I have an overwhelming amount of rich memories with her, almost all of which involve some sort of creative project.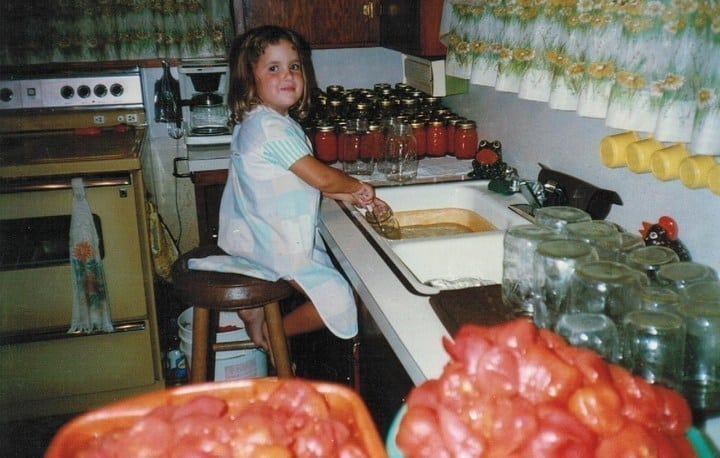 Cooking was something I have enjoyed from a young age. I remember early on, I would beg my mom to let me bake something. My only option was typically chocolate chip cookies, as my mother only ever had church cookbooks in the house. As a young child I literally thought that the only recipes that existed in the whole wide world were the same old hot dishes and roasts she would make for dinner each evening. When I left for college and was living in Minneapolis, MN, I began working in some wonderful fine-dining restaurants that opened up my eyes to a wide range of new foods and flavor profiles.
After college I was hired as the General Manager for a small restaurant. It combined my business degree with my passion for food. Although I loved the experience and learned a tremendous amount, I soon found that if I wanted to have any sort of personal life, a restaurant was not the career path for me. So this is in part, why I write this blog. It is a place away from my 9 to 5 job (that I love), where I can be creative and share my passion for food with others.