Pink Pickled Deviled Eggs are a beautiful side dish or appetizer perfect for your holiday table. Hard boiled eggs are lightly pickled in beet juice and vinegar for the unique color that is sure to impress your dinner guests!

Pink Pickled Eggs
Deviled eggs are one of the best things about Easter and these Pink Pickled Deviled Eggs are a fun and beautiful twist on the classic! A soak in beet juice in vinegar creates the beautiful pink color on the egg for a creative bite that will impress.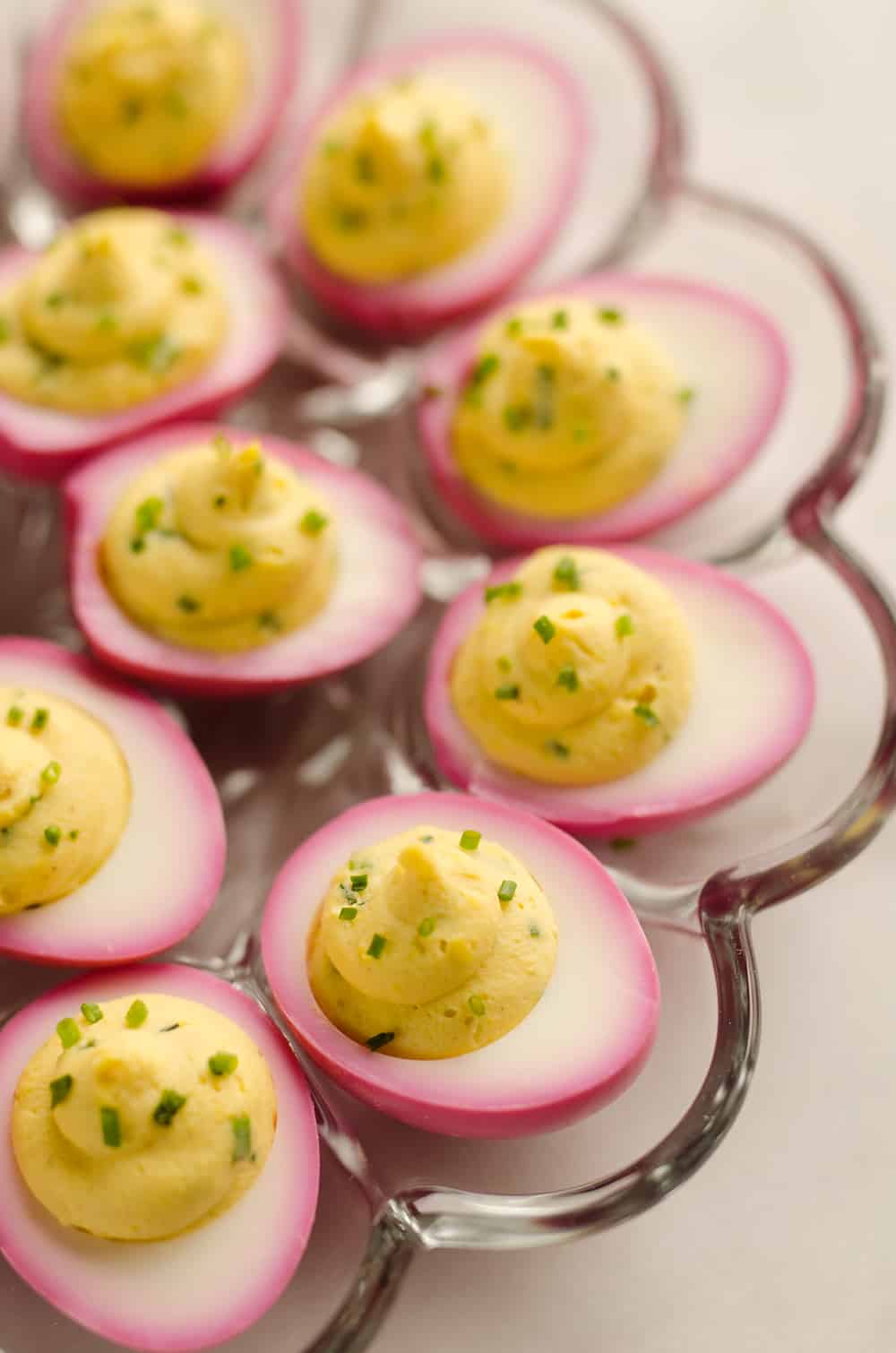 Creative Deviled Eggs for Easter
It seems like Easter is the only time of year deviled eggs are ever prepared in my family, which is really ashamed. This only makes them that more beloved when they do come around though.
Why not put a creative twist on them this year and make a nice spread of deviled eggs with a little variety? Add some Smoked Deviled Eggs and Spicy Deviled Eggs or perhaps Deviled Eggs with Bacon for an amazing mix of flavors. Your holiday guests will enjoy trying something new!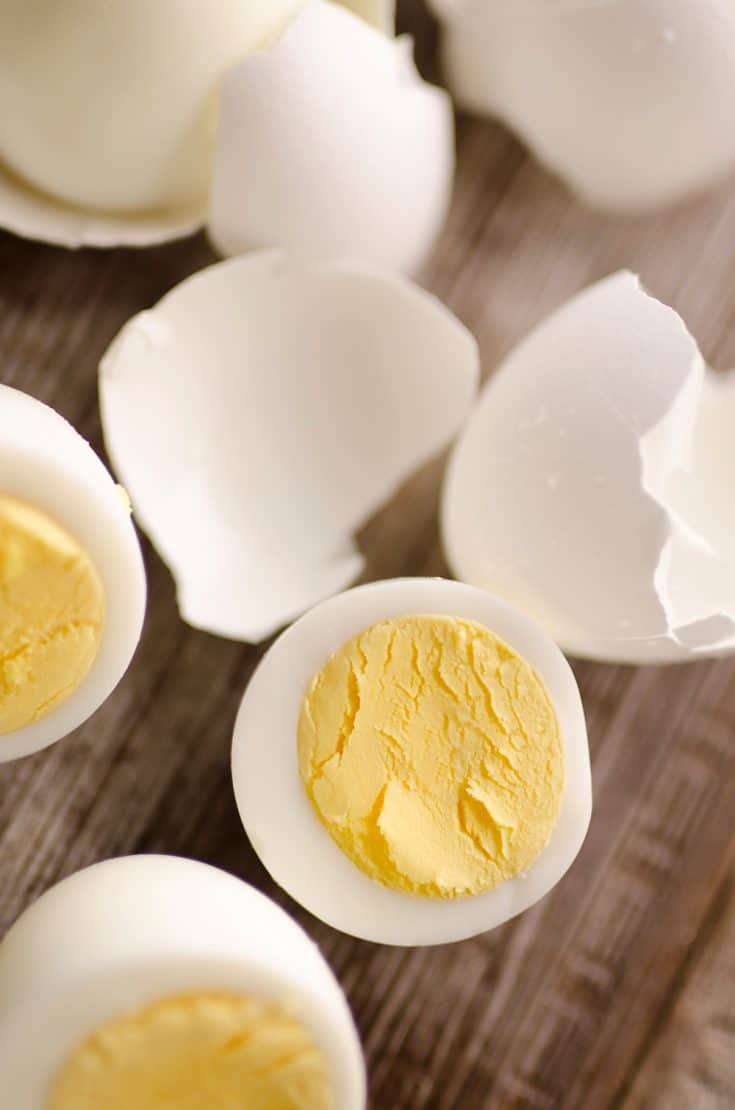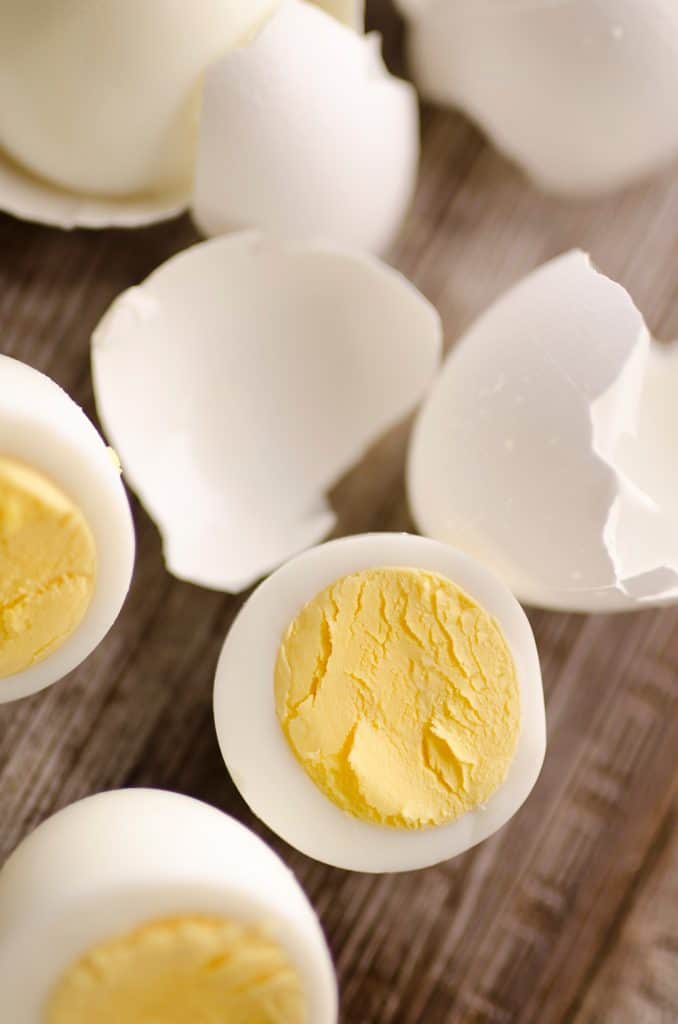 Deviled Eggs with Vinegar
I will never forget the first Easter I attended at someone else's family. I happily plopped two deviled eggs on my plate and went on my merry way through the vast buffet of food. As I sat down, I dug right into the deviled eggs with a large bite but was immediately taken aback.
Instead of the tangy vinegar flavor I was anticipating, I was struck with the sweetness of sugar. WHAT?! Who makes sweet deviled eggs and how is this even a thing?
I quickly elbowed my husband and shuffled the eggs over to his plate. I literally couldn't eat another bite. It just wasn't the deviled egg with vinegar I loved so much. I discovered that I'm not such a big fan of the sweet variety.
My mother and I are both passionate about our love of vinegar. These Pink Pickled Deviled Eggs are the perfect combination of tangy vinegar balanced with a touch of honey and a gorgeous fuchsia color for a creative look.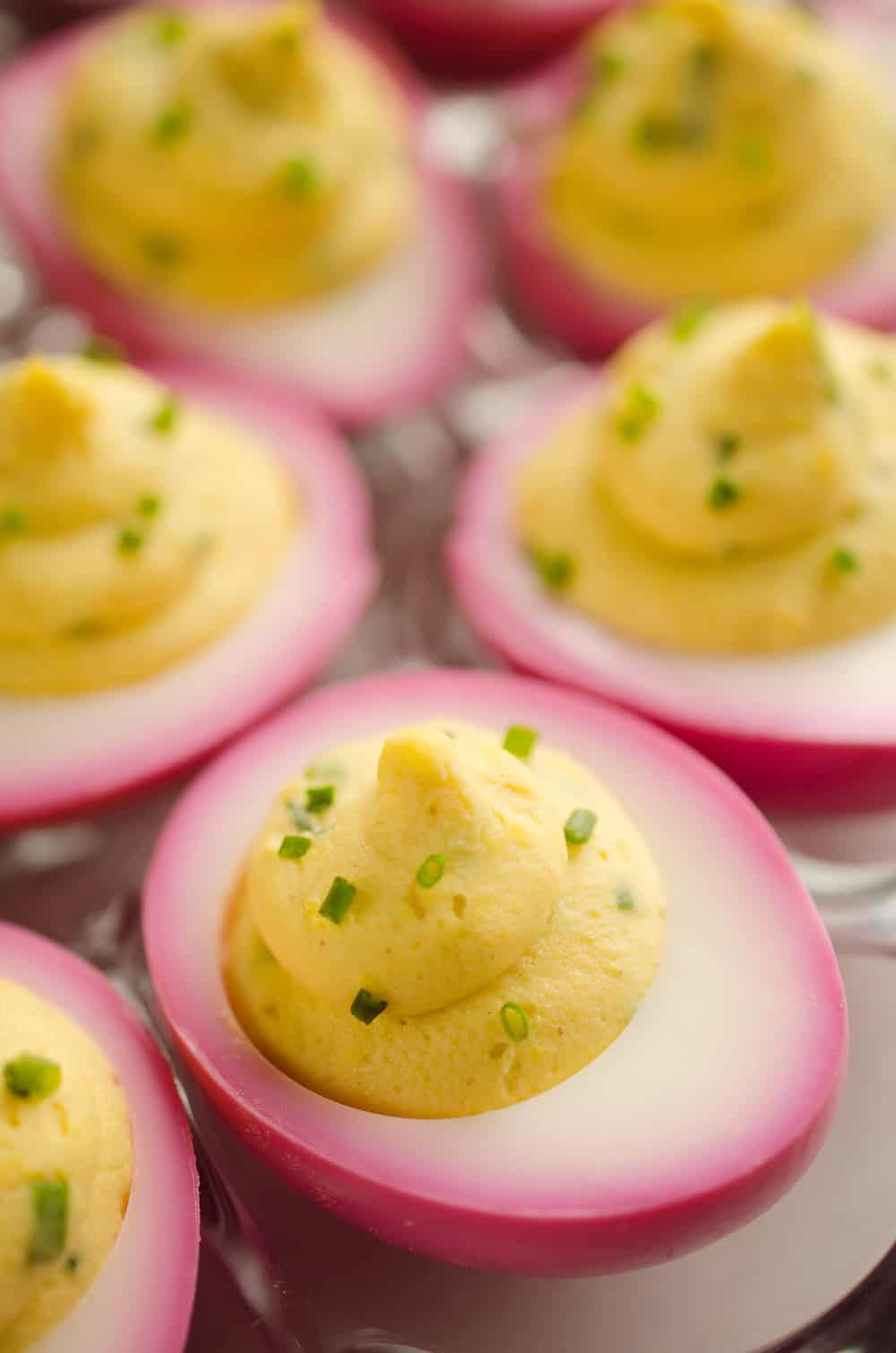 Beet Pickled Eggs
Although I don't actually enjoy eating pickled beets, the juice from the pretty pink vegetable is the secret ingredient which brings the amazing color to the deviled eggs. You honestly don't taste the beet flavor much at all.
My family are big pickled beet lovers. My Mom canned them growing up and would serve them with potato pancakes on Fridays during lent. Let me tell you, to this day I think this might win the oddest dinner combo. It wasn't for me to say the least.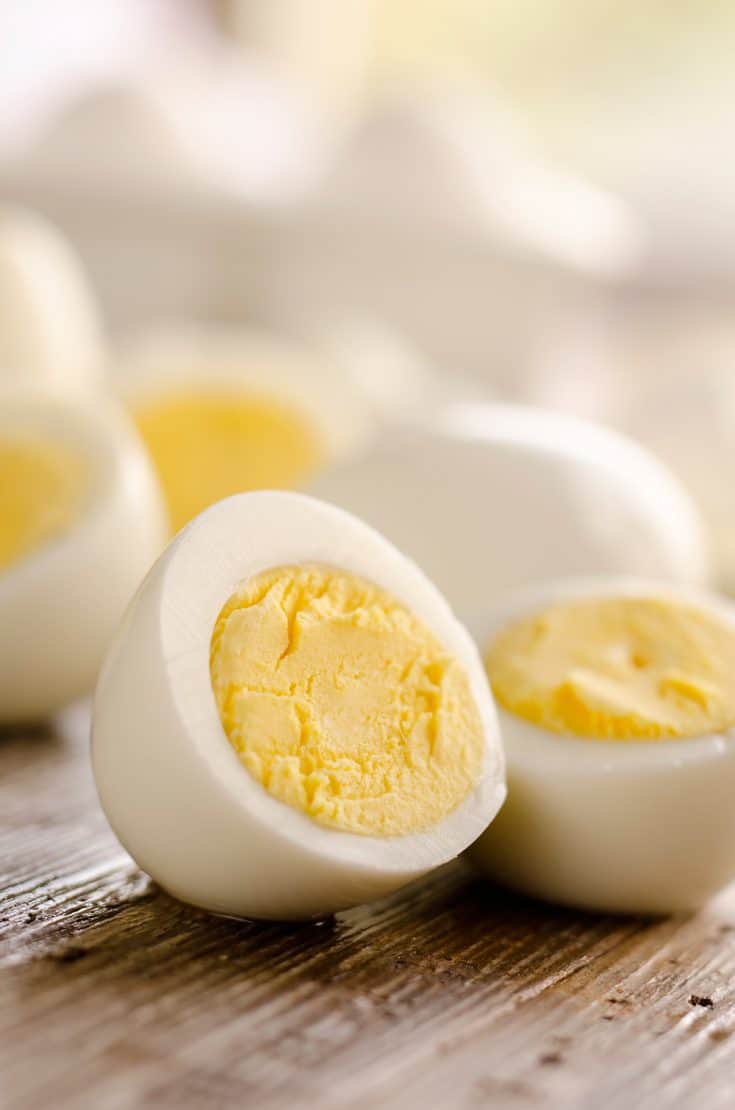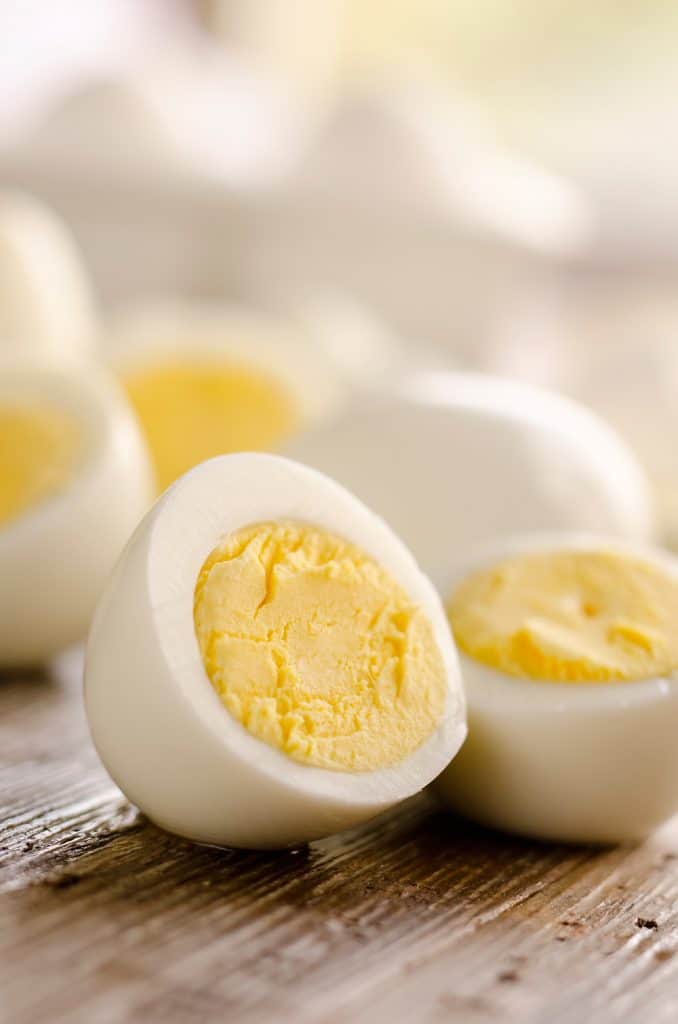 How to make Beet Deviled Eggs
To make your hard boiled eggs as easy as possible, try cooking eggs in your Instant Pot! It's a fool proof method that results in eggs that are easier to peel than any other method. The egg shell literally just slides right off the hard boiled eggs.
Add a 1:1 ratio of beet pickling juice and apple cider vinegar to a mason jar. Fill the jar with cooled and peeled hard boiled eggs. Let them pickle in the refrigerator for 12-20 hours. Lightly rinse them off with water and you have easy beet pickled eggs.
When you are pickling your eggs, keep in mind that the longer you pickle them the deeper the color will get and the more sour they will become. The eggs will also start to change texture if you leave them much longer than a day. They will start to get rubbery. I found the ideal amount of pickling time for the right flavor and color is around 12-20 hours.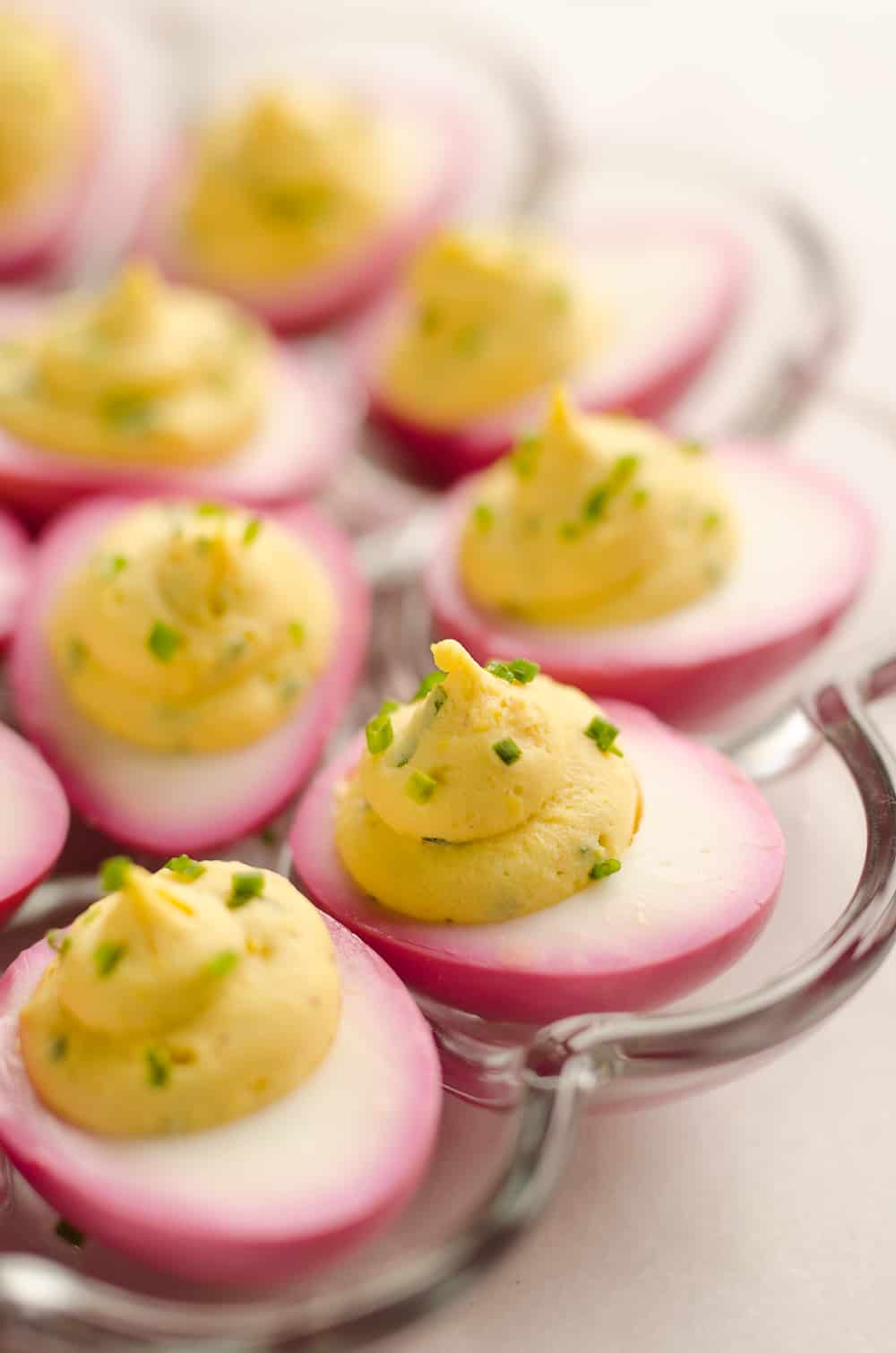 Tangy Deviled Egg Recipe
I balanced out the tartness of the pickled pink egg whites with a bit sweeter mixture of egg yolks. The yolks are blended with a touch of honey along with the mayonnaise, Dijon, chives and pinch of salt.
To get a creamy smooth egg yolk mixture, I like to blend them up with my immersion blender. It takes all of the lumps out of the egg mixture and results in a beautiful deviled egg.
Add the blended mixture to a piping bag or sandwich bag with the corner snipped. Pipe the egg yolk mixture into the pink egg whites. Top the eggs with a sprinkle of diced chives as soon as you pipe them so they stick.
Store the eggs in a sealed deviled egg tray for up to 3 days. They are best served within the first day.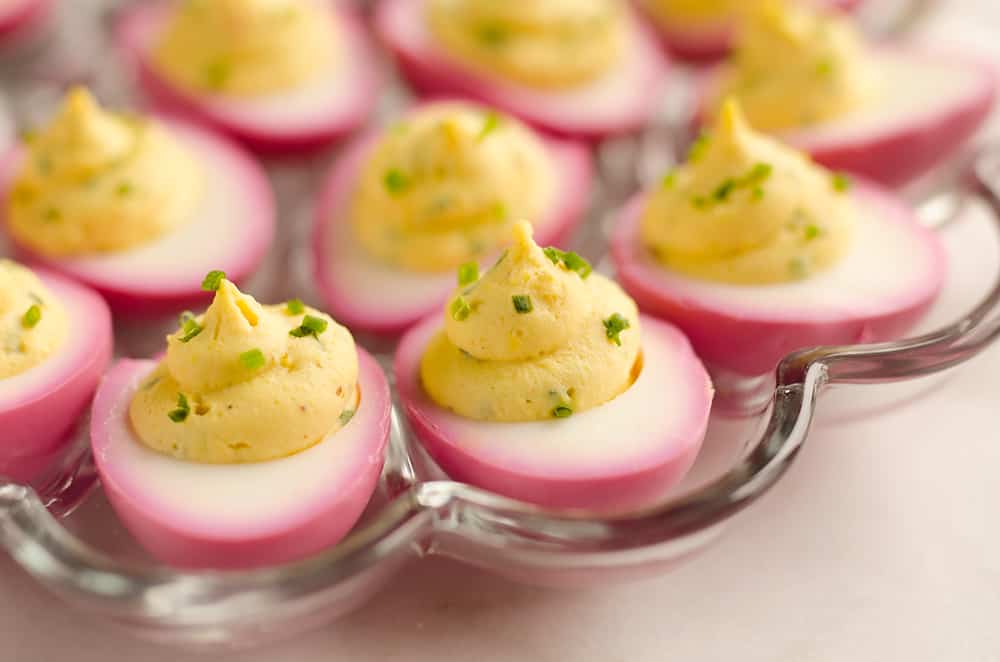 More recipe inspiration for Easter
If you are looking for a few more creative recipes that are perfect for the holidays, be sure to check out some of these delicious dishes!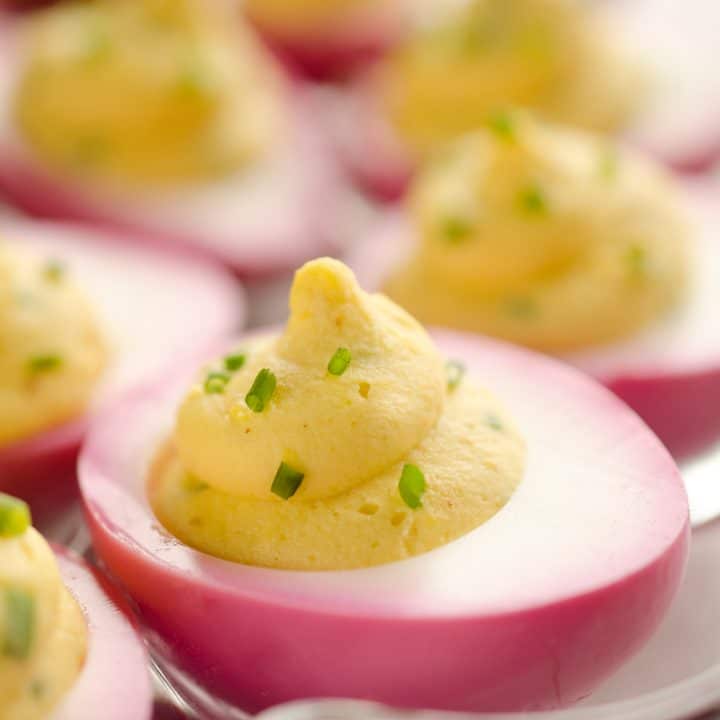 Pink Pickled Deviled Eggs
Pink Pickled Deviled Eggs are a beautiful side dish or appetizer perfect for your holiday table. Hard boiled eggs are lightly pickled in beet juice and vinegar for the unique color that is sure to impress your guests!
Ingredients
Pickled Eggs
1 c. pickled beet juice
1 c. apple cider vinegar
Deviled Eggs
1/2 c. mayonnaise
2 tsp. Dijon mustard
1/2 tsp. honey
pinch of salt
2 Tbsp. chives, divided
Instructions
Add the pickled beet juice, apple cider vinegar and peeled hard boiled eggs to a jar. Refrigerate for 12-20 hours.
Remove the pickled eggs from the jar and rinse lightly under cold water. Place on a paper towel.
Cut each egg in half lengthwise and remove the yolks.
In a small bowl add the egg yolks and using a fork break them into fine crumbs. Add the mayonnaise, Dijon, honey, salt and 1 Tbsp. chives. Beat the mixture until smooth.
Add the yolk mixture to a plastic bag. Snip the corner of the bag and pipe the mixture into the egg whites.
Garnish with the remaining chives. Serve immediately or store refrigerated for up to 3 days.
Notes
The longer you marinate the eggs in the beet juice and vinegar, the darker pink and more tart they will become.
Nutrition Information:
Yield:

24
Serving Size:

1 deviled egg
Amount Per Serving:
Calories:

79
Total Fat:

6g
Saturated Fat:

1g
Trans Fat:

0g
Unsaturated Fat:

4g
Cholesterol:

95mg
Sodium:

85mg
Carbohydrates:

2g
Fiber:

0g
Sugar:

2g
Protein:

3g
Provided nutrition data is only an estimate. If you are tracking these nutrients for medical purposes, please consult an outside, trusted source.