Spring is here and there is no better time to make these amazing sweet rhubarb recipes with your bountiful harvest of fresh stalks!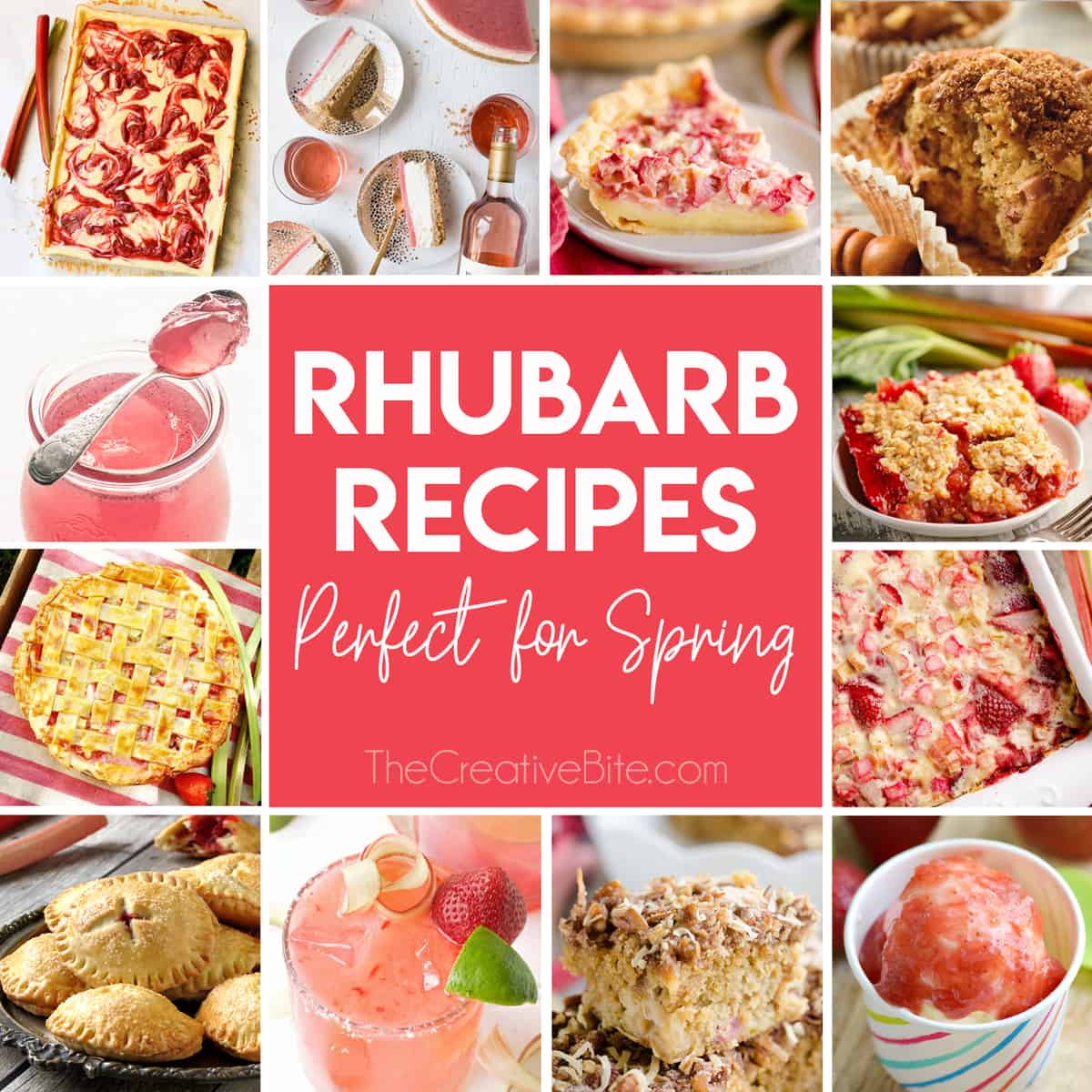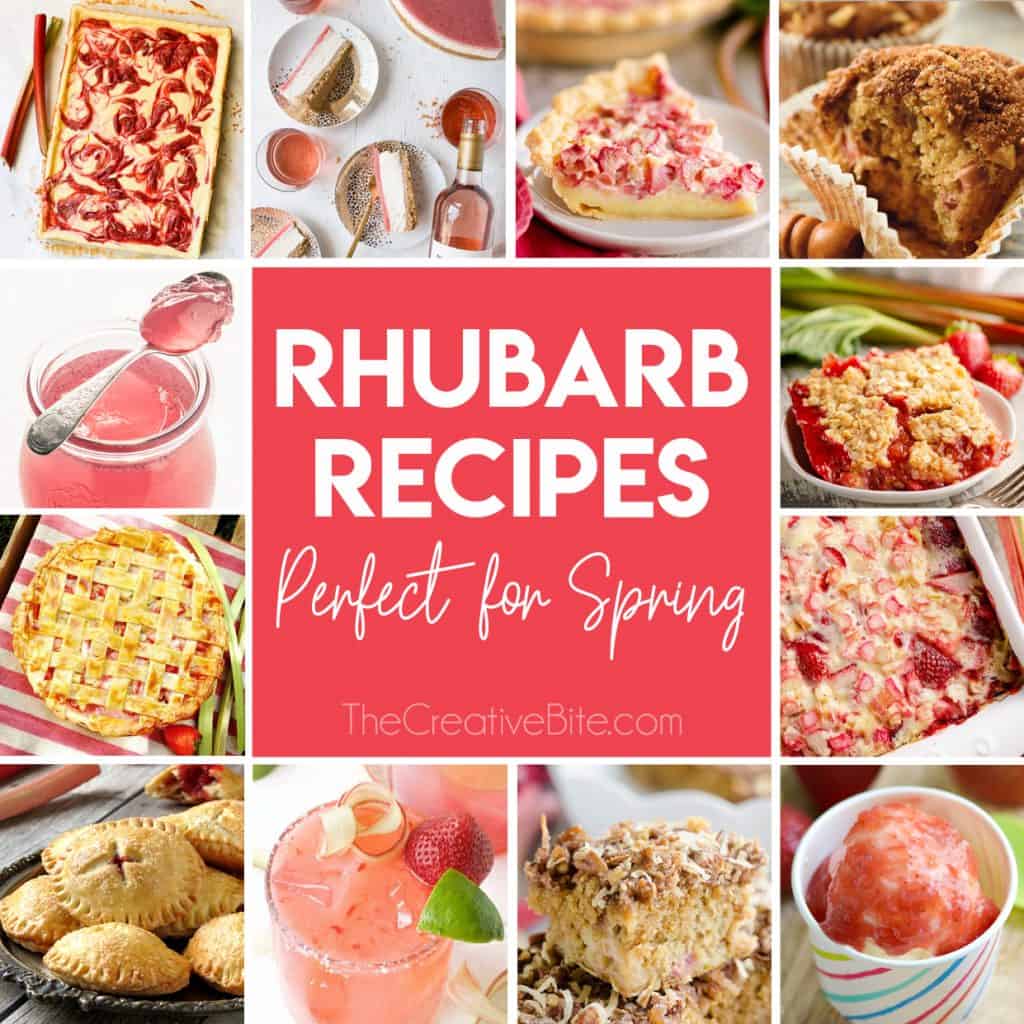 Sweet Rhubarb Recipes
From classic pies and sweet treats to some special cocktails, drinks and jams, rhubarb offers any recipe such a spectacular tart flavor!
My personal favorite is and always will be my grandmother's Rhubarb Custard Pie, but I always enjoy trying a variety of different recipes each rhubarb season. There are so many amazing desserts that are uniquely perfect with rhubarb.
Storing your rhubarb harvest
Rhubarb is ideal in spring and your garden plant offers lots of crunchy stalks that sometimes don't get used. Be sure to harvest it before the stalks get too thick or they will become woody.
Chop and freeze your extra rhubarb stalks in freezer bags or containers by mid-summer for rhubarb recipes. A good rule of thumb is to use your rhubarb by the 4th of July. You can still eat the rhubarb stalks all throughout the summer but they become woody and don't taste as good.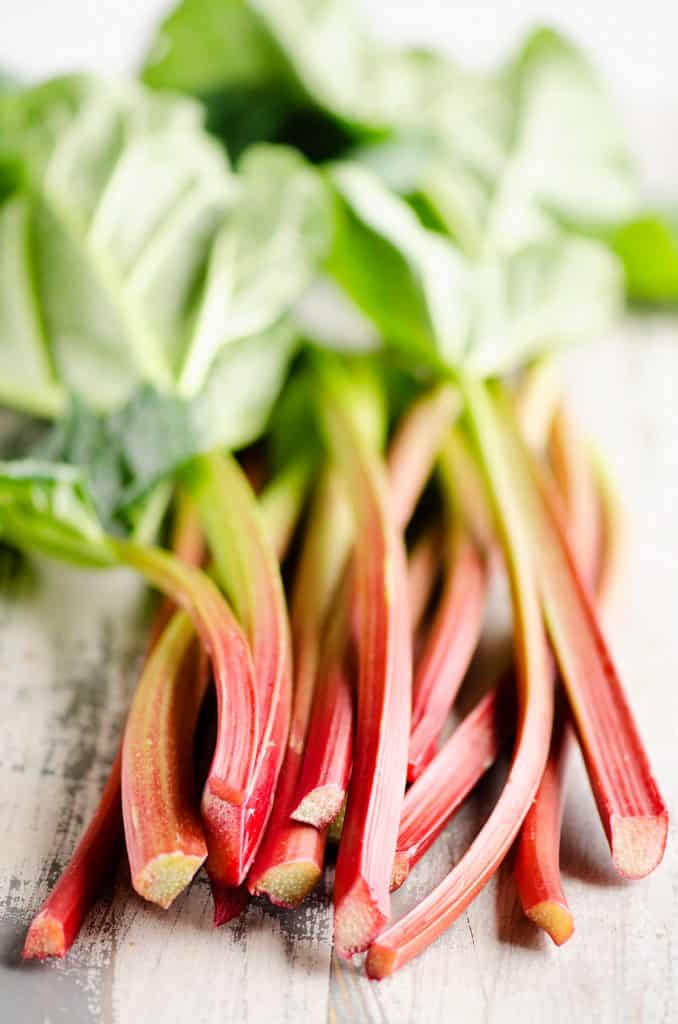 Can I use Frozen Rhubarb?
Fresh rhubarb is ideal for any recipes, but frozen rhubarb is a great alternative when it is out of season or it isn't readily available.
If you are using frozen rhubarb in a pie or dessert recipe that needs to thicken some, follow these simple steps.
Thaw the rhubarb
Drain and pat the rhubarb dry
Toss the rhubarb with a sprinkle of flour to account for any extra moisture
As long as you take these extra steps, your rhubarb pie recipe will turn out just as amazing! If the recipe requires to rhubarb to cook down, then fresh or frozen will do just fine without the addition of flour!