If you are looking for an easy and healthy dinner idea to beat the cold in your pressure cooker, we have got you covered with over 25 amazing Instant Pot Soup Recipes!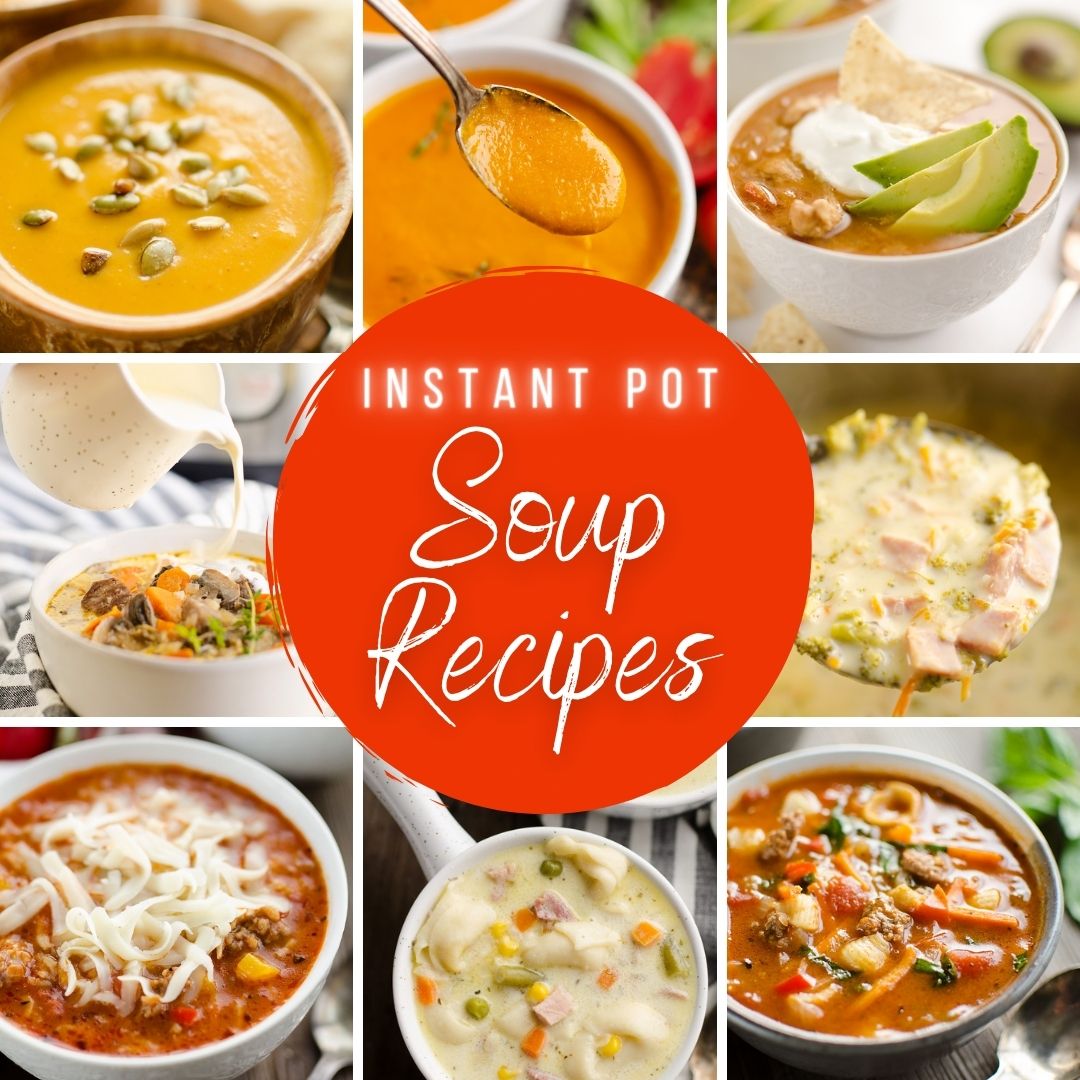 Pressure Cooker Soup Recipes
If you have an Instant Pot then you have got to try some of these amazing soup recipes! From creamy vegetarian blended soups to hearty meat and potatoes, we have a little bit of everything.
The best part of making soup in the Instant Pot is that you can truly set it and forget it. Whether your soup recipe is full of rice, pasta or just lots of healthy vegetables, let the electric pressure cooker take all the guess work out of cooking.
How to make soup in an Instant Pot
Soup is one of the easiest things you an make in your Instant Pot. It is great for beginners or anyone who wants a quick and easy dinner on the table, usually in less than 30 minutes.
Just be sure to follow the recipe and in no time you will making soup in your pressure cooker a couple times a week.
What if my Instant Pot is too small?
If you have a smaller Instant Pot or are making a very large batch of soup, there is a shortcut you can take to accommodate your soup recipe for a smaller pot.
Add the broth last and be sure not to fill it over the max fill line. When the soup is done cooking under pressure, stir in the remaining broth.
It's very important to never over fill your Instant Pot, especially if there is a carb like rice or pasta in the recipe that will expand. By overfilling, you risk the valve getting clogged and having serious issues. Just be sure to keep your ingredients below the max fill line and you will be fine!