Easy Electric Pressure Cooker Recipes for your Instant Pot are perfect for beginners and anyone looking for new and exciting dinner ideas!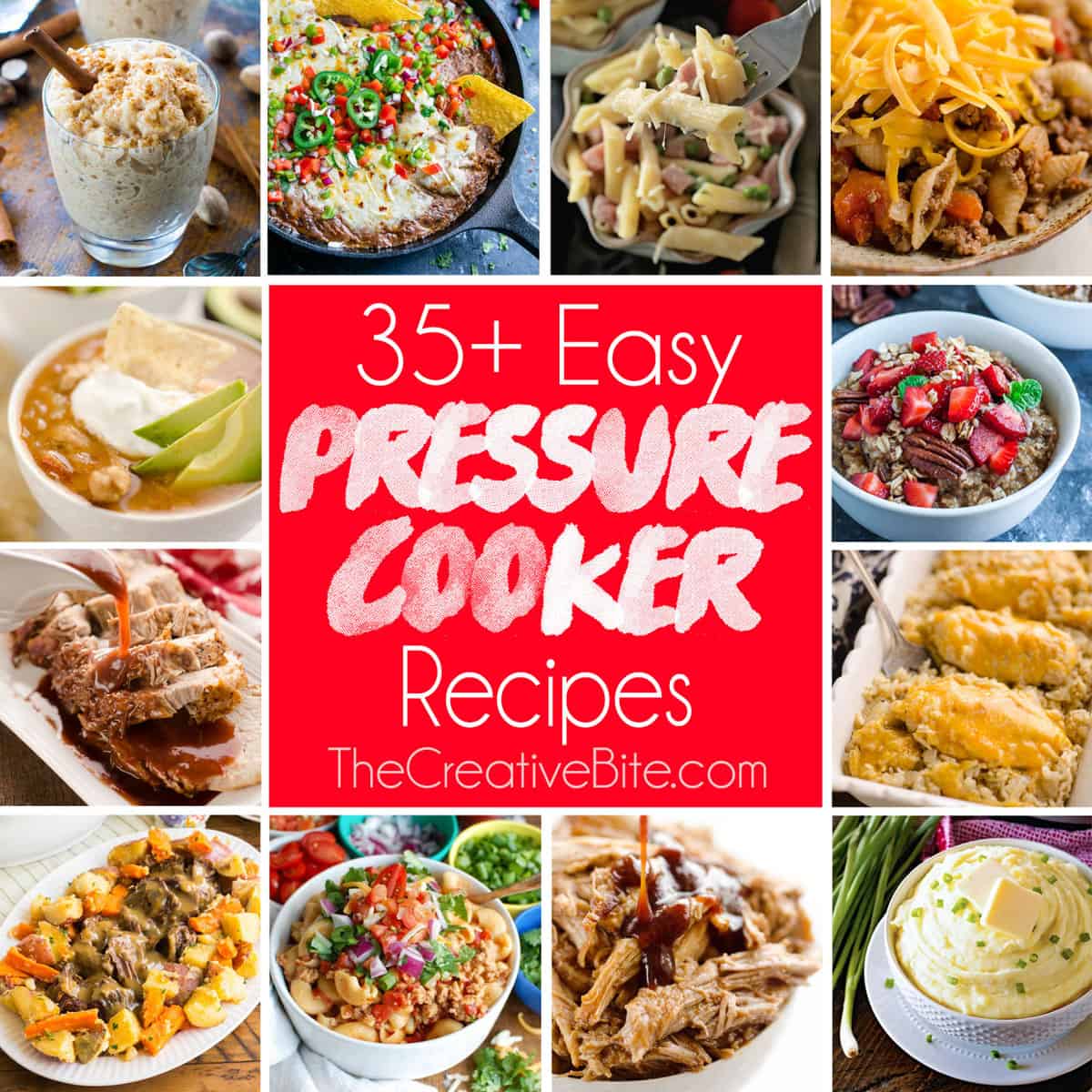 35+ Easy Electric Pressure Cooker Recipes
Did you finally jump on board the Instant Pot craze like the rest of us? If so, you are probably looking for some Easy Electric Pressure Cooker Recipes, or perhaps you have had that Instant Pot sitting on your counter for a while now and you are just looking for some new ways to change up your dinner routine. Either way, we have got you covered with these 35+ Easy Electric Pressure Cooker Recipes!
I know I was beyond intimidated by my Instant Pot when I first purchased it. If I'm being completely honest, I think it sat in the closet for well over a year before I finally decided to break it out. I can't remember what the first recipe I made in the Pressure Cooker was, but I distinctly remember plugging it in in the bathroom, closing the door and hoping for the best. I figured if I messed something up, I would prefer it splatter all over the bathroom and not ruin my nice kitchen! HAHA!
The fact of the matter is, after using my electric pressure cooker for over a year now, is that it is incredibly unlikely that anything will go wrong. That is the beauty of this modern take on the old appliance. There is no watching a pressure gauge and trying to figure things out, it takes all the guess work out of it for you!
I love throwing a quick soup, roast or pasta recipe in my Instant Pot for a lazy dinner, but it also has so many other great uses. From hard boiling eggs that peel like a dream to making a quick batch of quinoa or rice, the possibilities are endless. What are your favorite recipes to make in your Pressure Cooker or what are you most looking forward to making?