No pie is complete without the best Flaky Pie Crust Recipe & 10 Tips for a Perfect Pie Crust will show you how to make it quick and easy for your favorite desserts!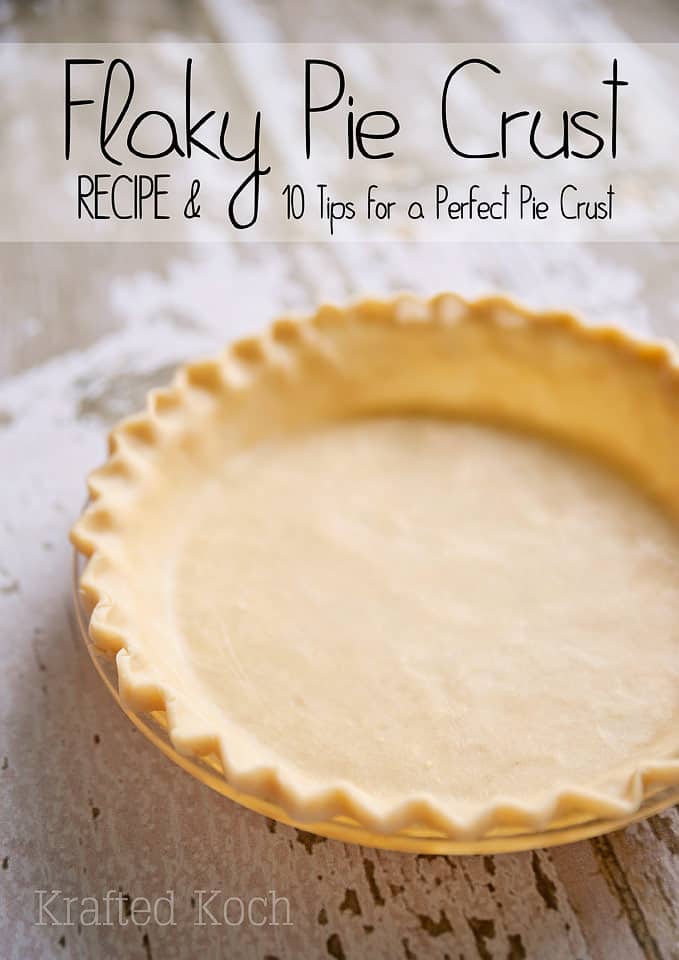 Flaky Pie Crust Recipe
A good pie just isn't the same without a fantastic Flaky Pie Crust! I'm sure you have experienced the dreaded frozen pie crusts with their factory crimped edges. While they may be deceiving to some, I can spot them a mile away, and am certain of what they have to offer…dry, tough crust! Over time, I have played around with just about every imaginable alternative to homemade pie crust in my quest to save a few minutes.
Frozen, pre-formed in the pie tin
Frozen chunk of dough
Refrigerated crusts you roll out
Box mixed that you just add water
…and the list goes on! While some of those are better than others, nothing compares to old-fashioned homemade pie crust. A tender and flaky crust that is so tender it just flakes apart when you delve your fork in to it, can't be beat. It is a must have for amazing pie recipe like this Cranberry Custard Pie!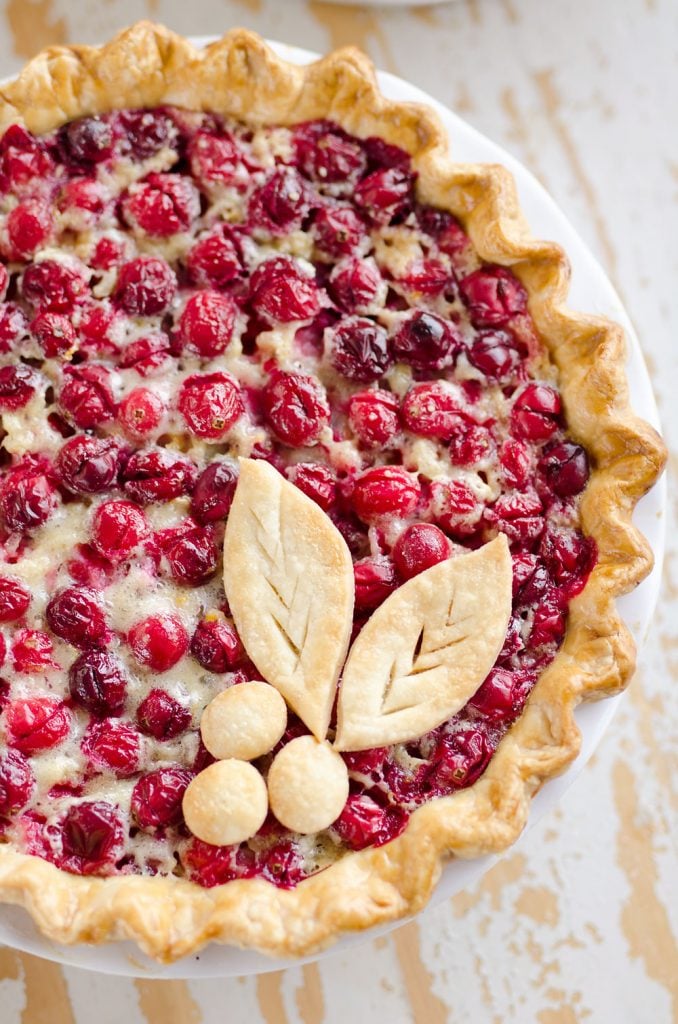 How to Make a Flaky Pie Crust
It may take a bit of practice to become comfortable making a pie crust recipe from scratch, but once you've mastered the technique, you will never go back. So I am going to share my family's recipe, in addition to some tips, on how to achieve the perfect pie crust, in hopes of helping you master the art of pie crusts. Along with the great tips and trips check out my wonderful mom showing you how to make the best pie crust in the pictures below!
Top 10 Tips for a Perfect Pie Crust
Add your water very slowly. If your crust has reached the desired consistency, stop adding water. Too much water will make the dough tough, but too little water will make the crust dry and it will fall apart when you are working with it.
Don't over-mix the dough or it will become tough. Use a pastry blender for the best results.
Roll the dough out on a non-stick pastry mat to avoid it sticking to your work surface and tearing.
Use a spatula to slowly lift the dough on all the edges and release it from the work surface, being sure not to tear the dough.
When transferring the crust to the pie plate, fold it in half or quarters to transport it without it tearing. Unfold the crust on your pie plate.
You want plenty of dough to overhang the plate, so you can fold it under for a thicker crust on the edges.
If you are baking the crust with no filling, be sure to poke holes on the bottom and edges with a fork, so you don't get large air pockets.
When baking a pie crust, filled or not, cover the edges with tinfoil for the first half of the baking time, so the crust on the edge doesn't get overdone.
Don't waste the scraps of crust! Brush them with some butter and sprinkle with cinnamon and sugar. Bake them on a cookie sheet for 8-10 minutes for a snack the kids will love. 🙂
If you make a double crust, but only need one at the time, freeze the second one in the glass or tin pie plate. Seal it tight and remove as much air as possible. It will store well in the freezer for up to 6 months. Not only do the crusts freeze well alone, but most fruit pies freeze fantastic as well. Peach, blueberry, apple etc. can all be made up, sealed and frozen. That way you can make lots of pies with whatever fruit is in season and enjoy them any time of the year. When you go to bake them, pop them in the oven frozen, do not thaw them. You will need to add 10-15 minutes onto the normal baking time, but they will turn out great!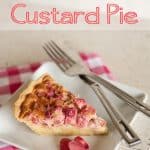 Print Recipe
Flaky Pie Crust
Tender and flaky pie crust that takes any pie recipe over the top!
Ingredients
~Single Crust~

1 1/3

c.

sifted flour

1/2

tsp.

salt

1/2

c.

shortening

I use butter flavored

2 to 3

Tbsp.

water

.

~Double Crust~

2

c.

sifted flour

1

tsp.

salt

3/4

c.

shortening

3 to 4

Tbsp.

water
Instructions
In a large mixing bowl, combine the flour and salt. Cut in the shortening with a pastry blender or two butter knives until the mixture is course. Sprinkle with water, a tablespoon or less at a time and toss lightly with fork. It is very important not to add too much water, or your dough will be tough. Add just enough water to reach the consistency of a firm ball.

If you are making a double crust, divide the dough in half before proceeding. Press the dough into a flat circle and smooth the edges with your hands. On a lightly floured surface roll the dough into a circle 1/8 in. thick and 3-4 inches wider in diameter than your pie plate (1.5-2 inches overhang on all sides of the pie plate).

Transfer your crust to your pie plate by folding it in half, so it is less prone to tearing. Once you have it positioned in the pie plate, unfold the crust and press it into the plate gently, so it hugs the pie plate.

With a butter knife, go around the edges of the crust, to trim off any excess beyond an inch overhang. Fold the crust that overhangs the pie plate, under and pinch the edges.

To bake the crust without filling, preheat your oven to 425° and poke the bottom and sides of the crust with a fork. Bake 10 to 15 minutes or until lightly browned.
 Some of my favorite pie recipes!