No pie is complete without the best Flaky Pie Crust Recipe & 10 Tips for a Perfect Pie Crust will show you how to make it quick and easy for your favorite desserts!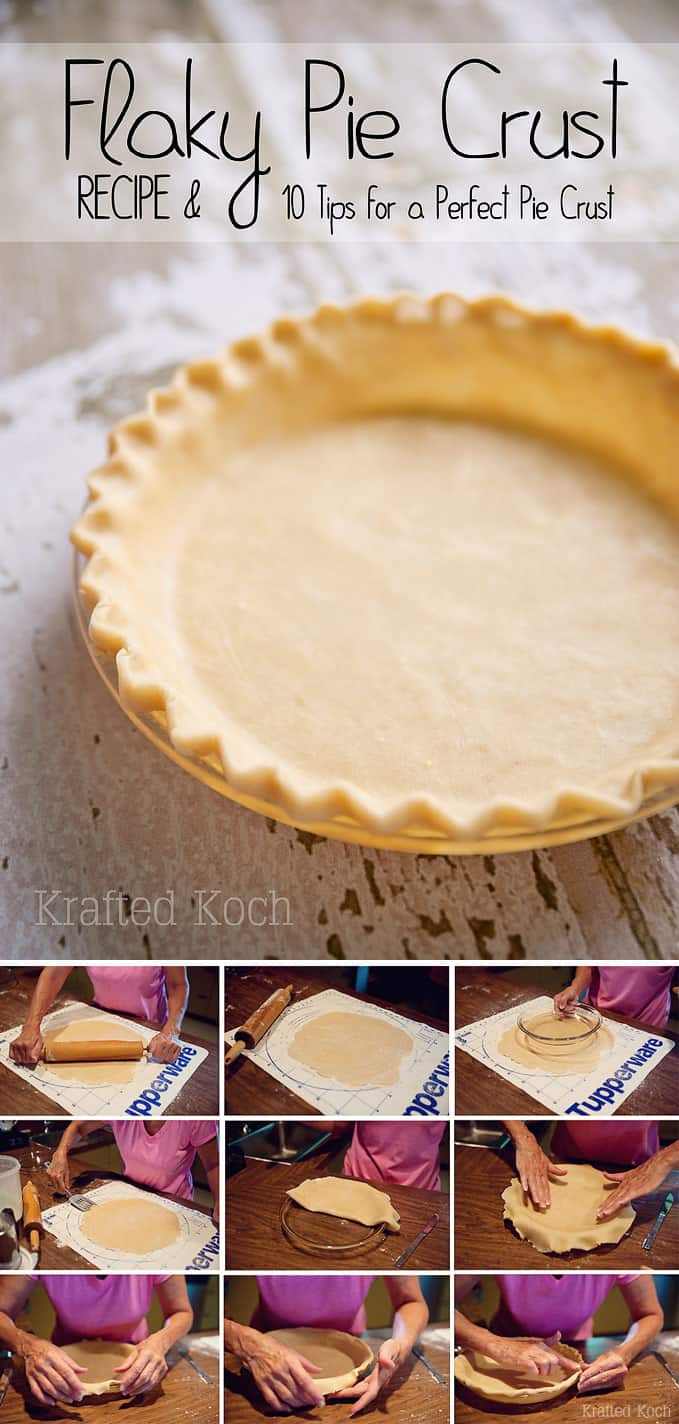 Flaky Pie Crust Recipe
A good pie just isn't the same without a fantastic Flaky Pie Crust Recipe! I'm sure you have experienced the dreaded frozen pie crusts with their factory crimped edges. While they may be deceiving to some, I can spot them a mile away, and am certain of what they have to offer…dry, doughy crust! Over time, I have played around with just about every imaginable alternative to homemade pie crust.
Frozen, pre-formed in the pie tin
Frozen chunk of dough
Refrigerated crusts you roll out
Box mixed that you just add water (Surprisingly, the best alternative I have found)
…and the list goes on! While some of those are better than others, nothing compares to old-fashioned homemade pie crust. The flaky crust that is so tender it just flakes apart when you delve your fork in to it, can't be beat.