Over 40 easy leftover ham recipes, from breakfast sandwiches and quiches for brunch to sandwiches, pasta, soups and casseroles for dinner. We have got an amazing roundup with variety of recipes perfect for using up that holiday ham!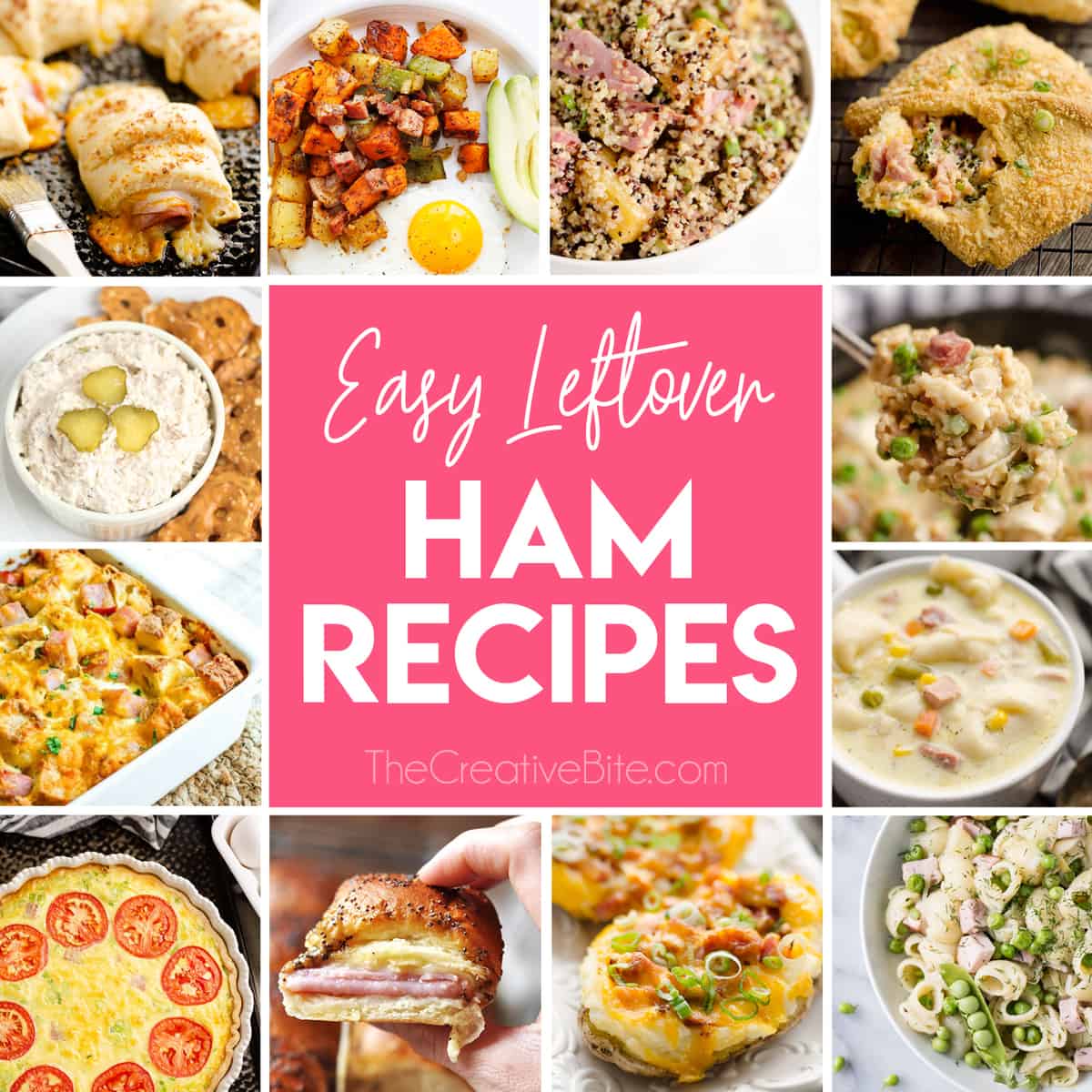 Leftover Ham
While this year's Easter or Passover celebration may have not been a large family gathering like it is most years, most of you made a ham for the sake of tradition with your immediate family. We made this amazing Roasted Pineapple & Honey Ham that was absolutely delicious!
This year more than ever, you probably have tupperware containers filled with leftover ham that you are itching to use in a some easy recipes. The beauty of leftover ham is that it works so well for such a variety of recipes.
Variety of Ham Recipes
It pairs splendidly with eggs for various breakfast and brunch recipes. It also goes great with green vegetables like peas and asparagus in casseroles. From ham sandwiches, to dips and appetizers and pasta casseroles and soups, we have a little bit of everything.
You are sure to find at least a couple great recipes with simple and delicious ingredients for a family friendly dinner!
Easy Leftover Ham Recipes