Get an unbiased take on the Best Prepared Meal Delivery Service from someone who has tried each of these popular meals shipped to your home. From companies who cater to healthy diets like keto and paleo to low calorie meals, we talk about the good and the really bad. We did the legwork so you don't have to waste your time and money!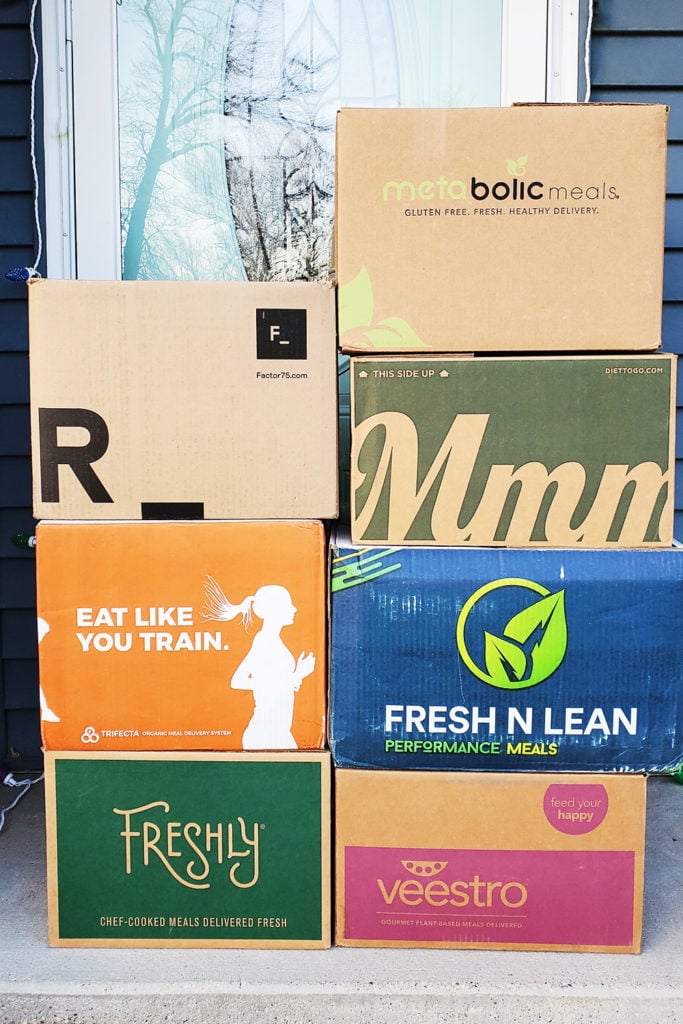 FULL DISCLOSURE – I WAS NOT PAID TO WRITE THIS REVIEW, BUT I DO RECEIVE A SMALL COMMISSION IF YOU CHOOSE TO ORDER MEALS THROUGH MY AFFILIATE LINKS. IT COSTS YOU NOTHING EXTRA TO SUPPORT US THROUGH AFFILIATE INCOME!
Healthy Meals Shipped to your Door
I have been trying out a variety of companies that ship pre-made meals right to my door. A week's worth of meals arrives at my doorstep packed in an insulated box with ice packs.
Whether you are single and just wanting to eat for one or you are interested in weight loss or eating healthy, prepared meal delivery services are a modern convenience that are fantastic. Well, the good ones are anyways…
Let me preface this review by saying, unlike many meal delivery service reviews out there, I have actually tried every single one of these services I am reviewing!
Some of the meal delivery companies happily sent me a box to try out for free while some of the other boxes I found online and ordered at full price to try. This in no way impacts my review of each company. To be completely transparent, I will specify below which company sent me a free box and which ones I order regularly with my own money.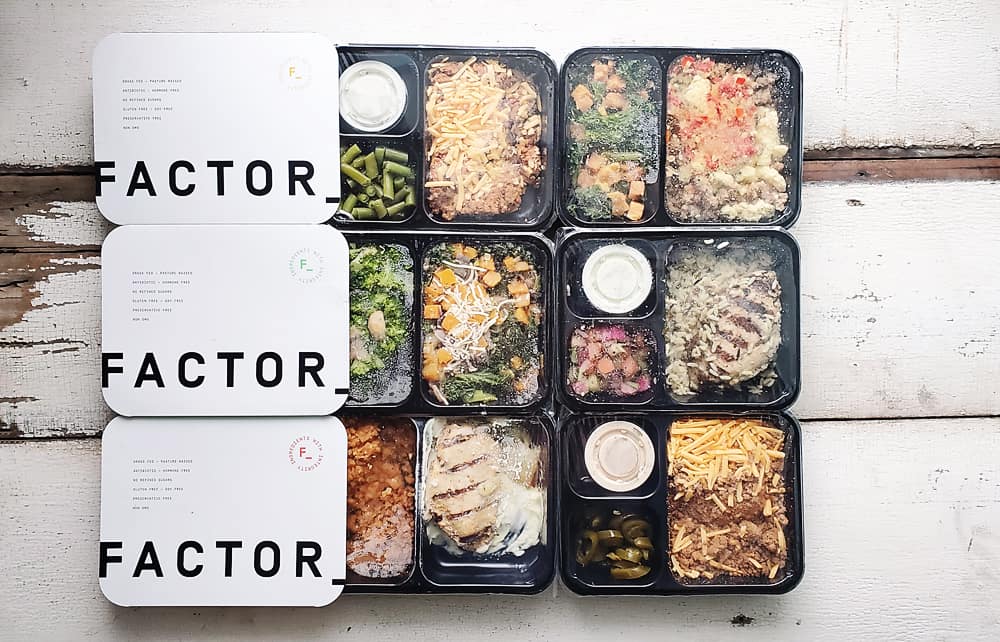 Fresh & Convenient Meals Delivered
As much as I love creating my own recipes or even making meal kits that are delivered, it has become increasingly difficult with motherhood and life's circumstances. With twin toddlers at my legs wanting my attention 24/7, sometimes I just need to hit the easy button.
Because life is just hectic these days, healthy pre-made meals shipped right to my door have been my saving grace. From nuking a pack of pumpkin pancakes from Factor for my kids (their favorite!) to warming up an easy lunch for myself, these prepared meals are a fabulous convenience when life is hard and time is short.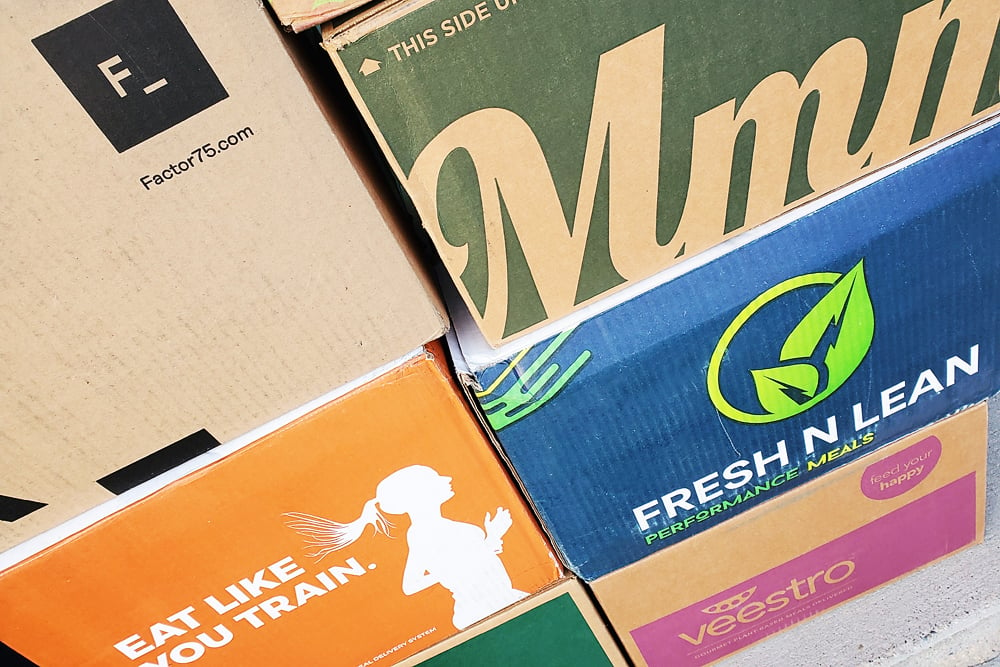 Best Prepared Meal Delivery Service Reviews
Cost of fresh prepared meals shipped?
The lowest cost of a fresh meal per serving is going to be around $11 when ordering 6 meals per week and the highest price is $16.50 per serving. Interestingly enough, the lower cost fresh meals are some of my favorite and the most expensive were the most disappointing.
These are the current costs with tax (MN) and shipping when ordering from the reviewed meal delivery services.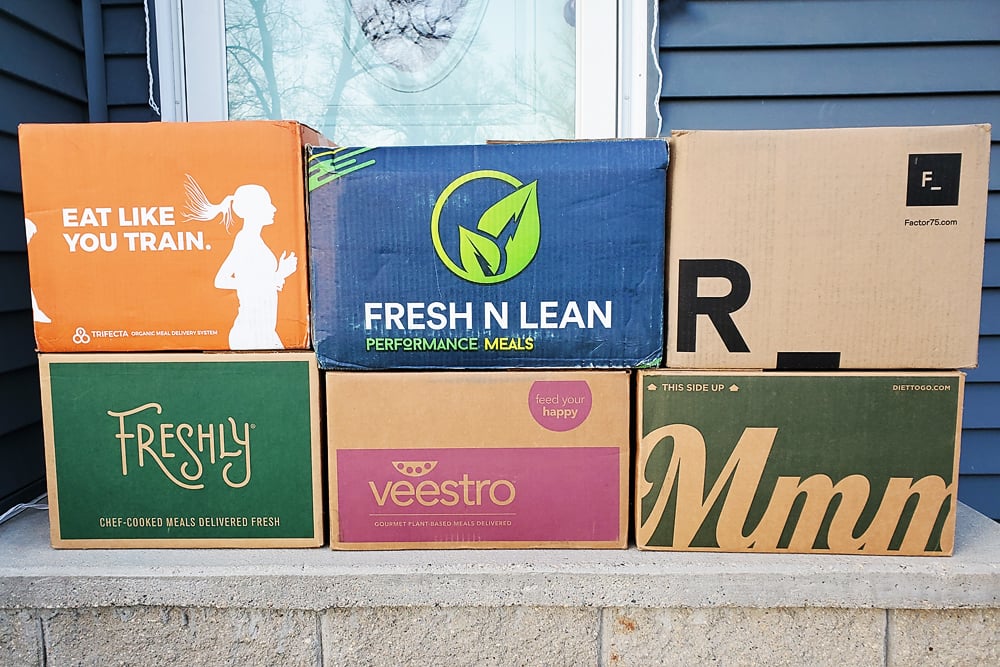 What is the Best Prepared Meal Delivery Service?
In summary, there are two meal delivery services that I recommend with confidence. They stand out as the freshest and most delicious meals shipped to your home.
In my opinion, Factor offers the best tasting meals and Freshly offers the healthiest low calorie meals that taste good. I order from both of these companies regularly and enjoy most of their recipes.
Most of the other meal services are worth giving a try for some variety, but I wouldn't waste your time and money on Trifecta and Clean Eatz.