Get my unbiased take on the freshness, quality and flavor of the prepared meal delivery service in this Freshly Review. Freshly offers healthy low calorie entrees shipped to your door fresh.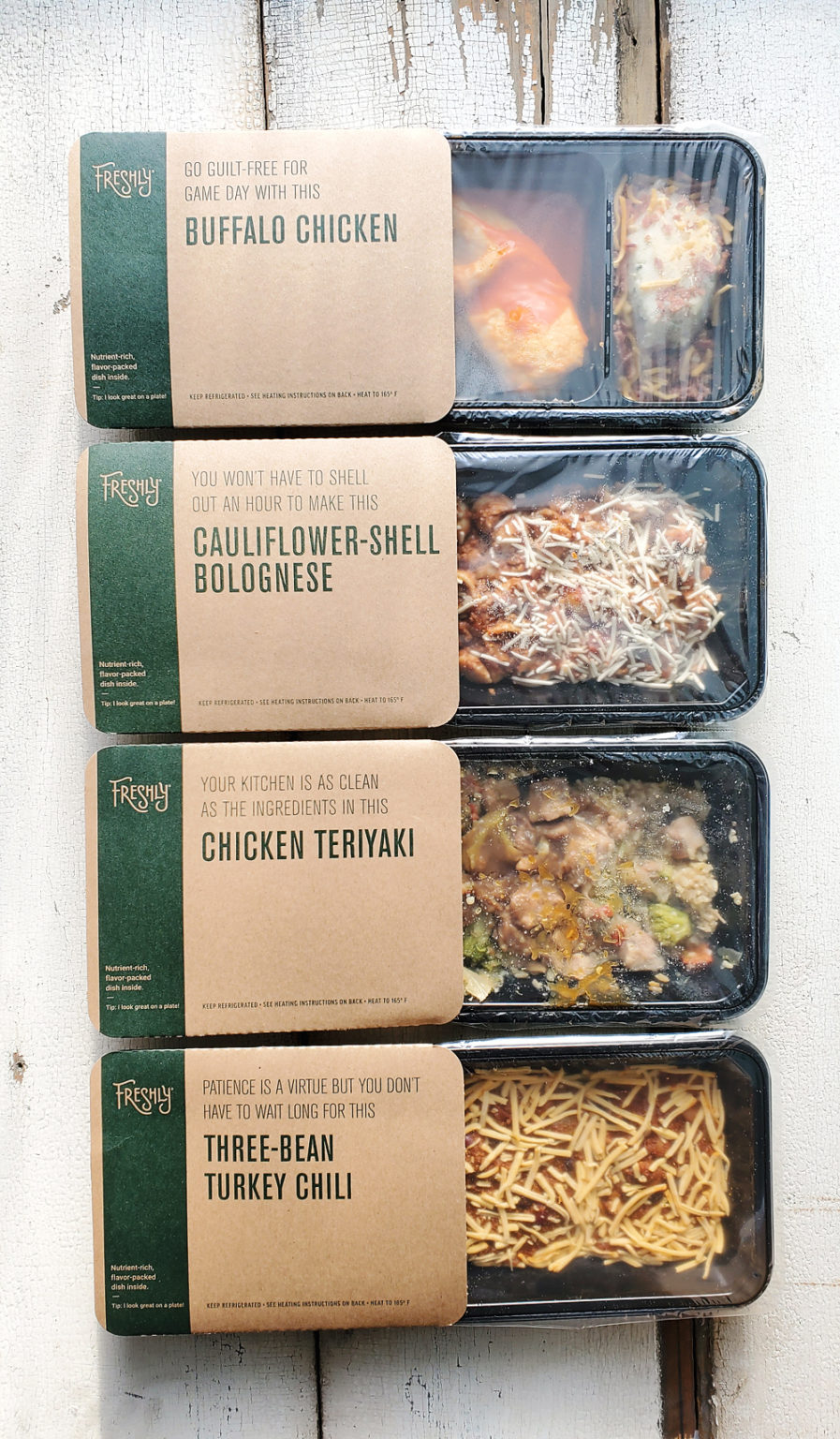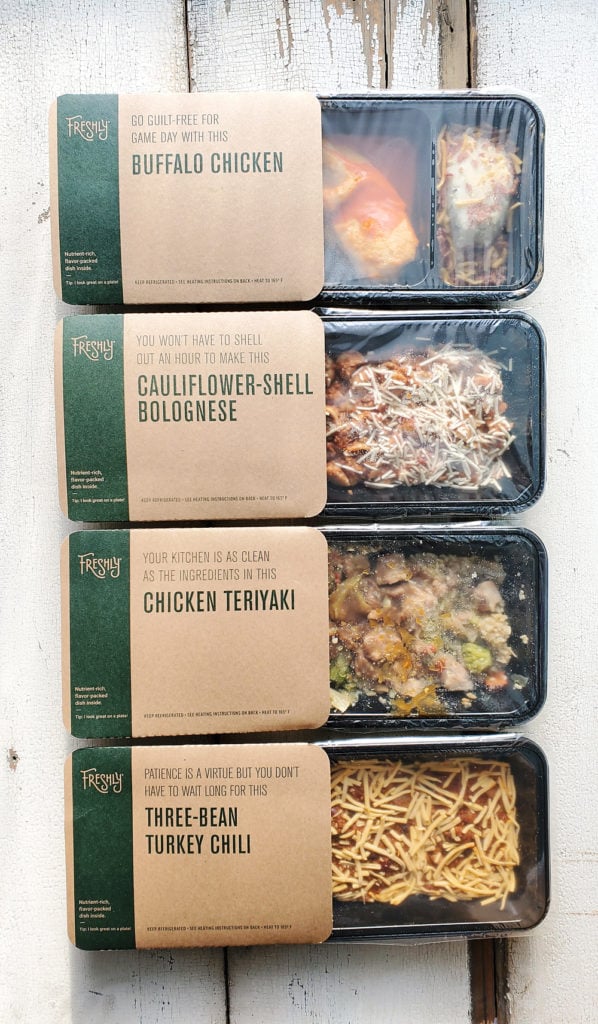 Freshly Review
Freshly offers healthy and wholesome pre-made meals delivered fresh right to your door. Unlike some of the other meal delivery services I enjoy like Factor, Freshly tends to pack their meals with more vegetables and low calorie ingredients.
For context and full disclosure, I have ordered meals from Freshly on at least 10 different occasions with my own money. I do receive a small commission if you decide to order from Freshly through my affiliate link.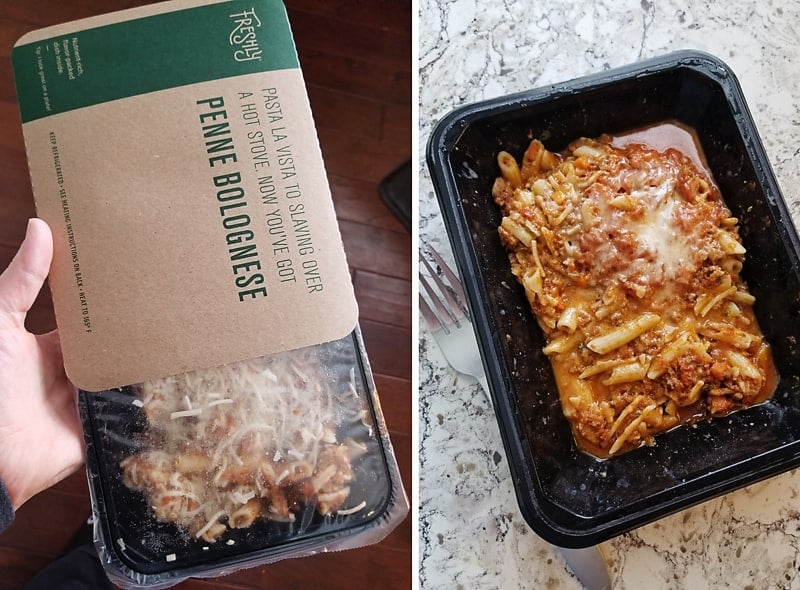 Favorite Low Calorie Meal Delivery Service
Most of Freshly's meals tend to be low calorie in the 400-500 calorie range. Despite the low calories they still manage to have great flavor. This is very refreshing after experiencing disappointing flavors with some other meal delivery services I have reviewed like Clean Eatz Kitchen and Trifecta.
Freshly meals are tasty low-calorie meals and often also higher protein. If you follow a low-carb or low-fat diet, Freshly probably isn't for you. Many of their meals have 25-45g carb and around 25g fat per entree.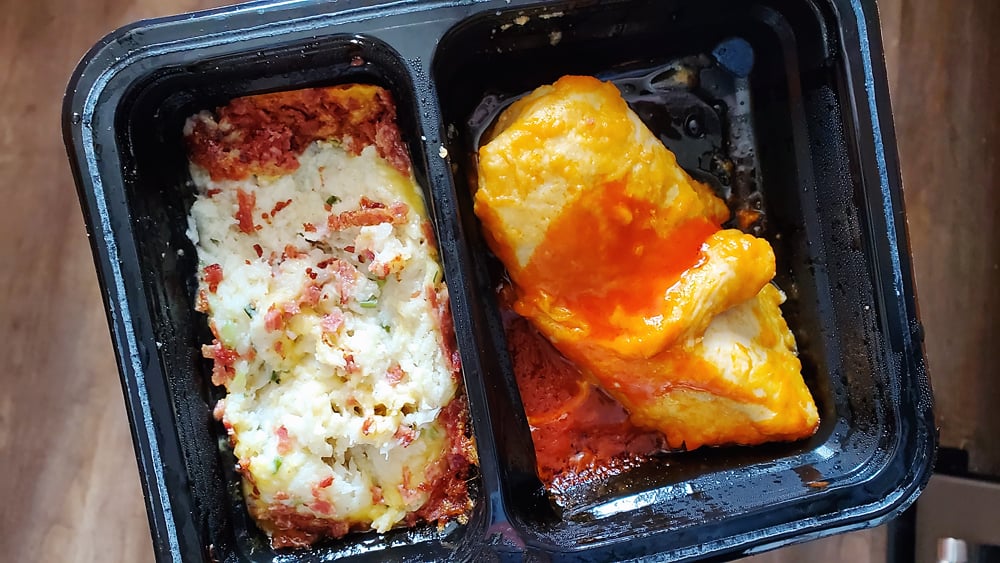 Healthy Meals Delivery Service Review
Freshly has an increasingly expansive menu to choose from. Usually you have around 30 different meals to pick from each week.
A few of my favorite meals I order on regular rotation from Freshly include the following,
Buffalo Chicken with Loaded Cauliflower Mash

Calories 490 – Carbs 16g – Total Fat 29g – Protein 43g

Sierra Chicken Bowl

Calories 350 – Carbs 44 g – Total Fat 6 g – Protein 28 g

Hot Chicken Bowl

Calories 490 – Carbs 48g – Total Fat 19g – Protein 27g
I'd give all three of these meals rave reviews! I have ordered a couple meals where the flavors just weren't to my liking, but that doesn't happen often. For the most part, I enjoy all the meals.
Family Friendly Healthy Meal Delivery
Freshly does not market their meals to children, but they do have some wholesome family friendly meals that I feel good about feeding my kids in a pinch. My toddlers typically split one meal, while I find a meal is the perfect filling portion for one adult.
Keep in mind that sodium content tends to be higher and just about any pre-made meal delivery service. It's important to be mindful of not feeding small children too much sodium, so these meals are good for an occasional break from cooking, but I wouldn't recommend them as regular meals for kids.
Even the meals designed specifically for kids, like Yumble Kids, are higher in sodium than I would prefer for regular meals.
Some of my kids' favorite meals that might also be a good option for you if you aren't a really adventurous eater include,
Cauliflower Shell Beef Bolognese

Calories 540 – Carbs 48g – Total Fat 27g – Protein 30g

Homestyle Chicken with Masterful Mac & Cheese and Green Beans

Calories 600 – Carbs 45g – Total Fat 26g – Protein 46g

Hearty Turkey Meatloaf with Cheesy Broccoli & Chive-Cauli Mash

Calories 460 – Carbs 24g – Total Fat 28g – Protein 34g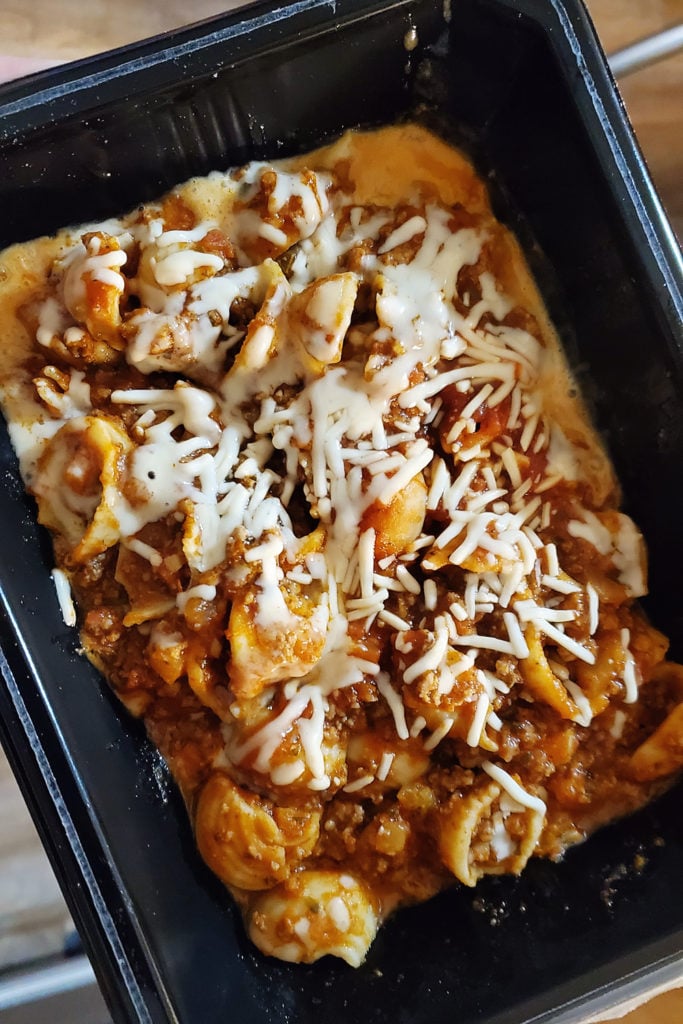 How much does Freshly cost?
You have the option of ordering a box of 4, 6, 10 or 12 meals from Freshly. Depending on the number of meals you order each week, your cost will vary.
Freshly comes in at $11.21 per serving with shipping costs and (MN) tax if you order 6 meals per week. That price goes down $1 per meal if you order 12 entrees per week.
Is Freshly expensive?
While the price of Freshly meals certainly isn't cheap at $11.21 per serving, it is actually one of the lowest cost options on the market.
These are the current costs with tax and shipping when ordering meals from other meal delivery services,
Factor 75 – $13.71 per meal for 6 meals
Diet to Go – $14.20 per meal when ordering 10 meals
Trifecta – $16.55 per meal for 7 meals
My Metabolic Meals – $16.24 per meal for 6 meals
Fresh N' Lean – $16.56 per meal for 7 meals
*These prices will vary slightly based off your local tax rate and any current promotions.
At the end of the day you are paying for someone to do all the prep work and take the guess work out of cooking. You have to decide for yourself if there is enough value in that to pay a premium for your meals.
The freshness and taste of the meals from Freshly is so much better than Trifecta and Fresh N' Lean. When it comes to competition, the Factor is the only other meal service that also provides delicious meals at a comparable price.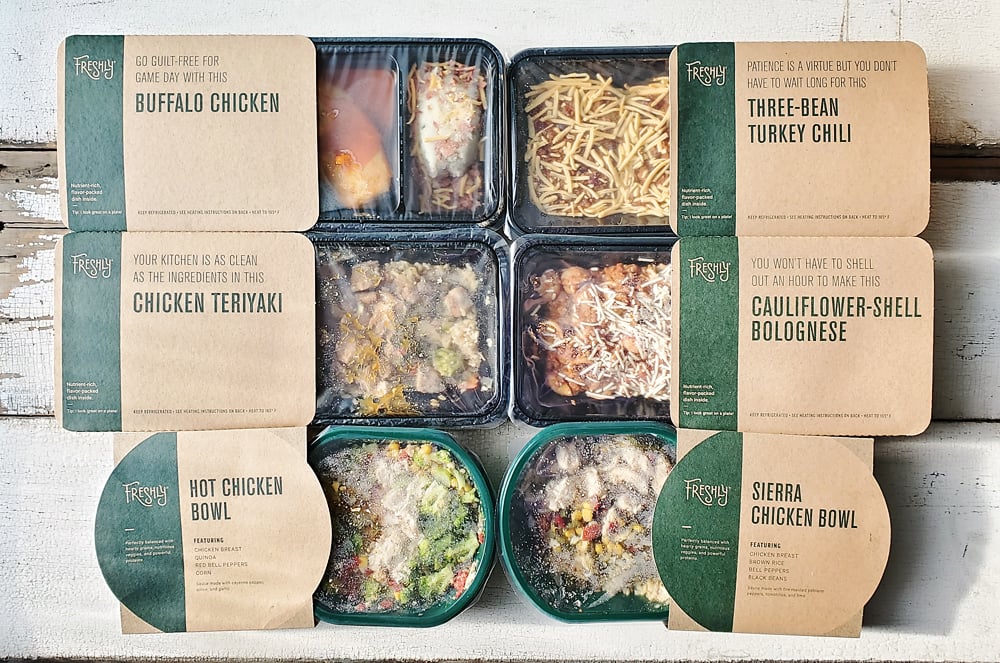 How does the Freshly Subscription work?
When you sign up for Freshly, you will choose the meal plan that works best for you. You decide how many meals you want delivered each week and they will automatically ship.
You can go in each week and select which meals you would like or skip the delivery. If you forget, they will ship you meals they choose. They do seem to have an algorithm that takes into account your previous selections and sends you meals that you have chosen in the past.
In addition to skipping individual weeks, you also have the option to pause the subscription for a block of 6 weeks at one time. This is great if you just need a break or are going to be out of town for an extended period.
Freshly Promo Codes
If you want to give Freshly a try, check out the following promo codes. You can save some money on your first few orders.
$60 off your first 5 orders ($12 per order) of Freshly using code

GET60

Get $60 off your first four orders ($15 per order) of Freshly with code

LAUNCH15