This Fresh n' Lean Meal Delivery Service Review evaluates the cost, quality and convenience of healthy meals delivered to your door!

Fresh n' Lean Review
Fresh n' lean is a meal service that ships you a case of 7-21 meals each week depending on the menu you select. Your menu choices include high protien, keto, paleo, plant based or low carb plant based.
They shipped me a box of 12 meals to try out for free, but I was not paid and this in no way impacts my review of their service. I do receive a small commission if you decide to order this service for yourself.
If you are looking for meal kit deliveries where you still get to do the cooking and have the freshest possible meal on the table, be sure to check out my post on Meal Kit Delivery Service Reviews.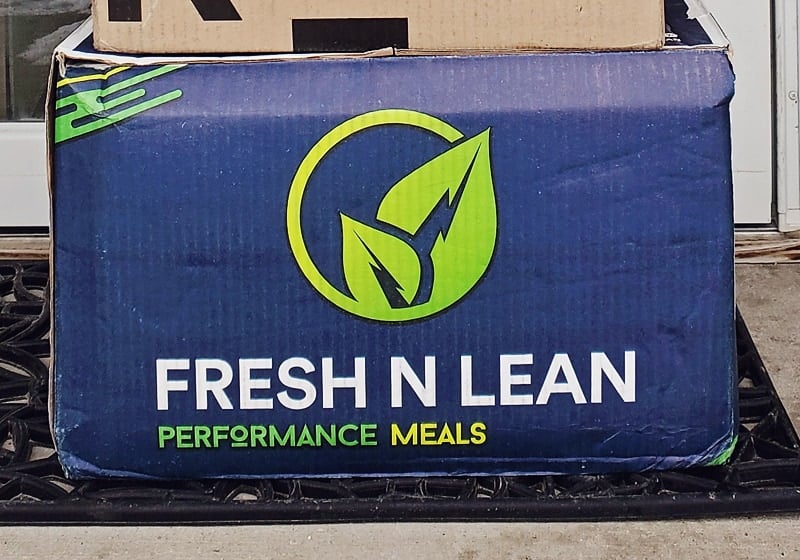 Fresh N Lean Meal Delivery Choices
Once you select how many meals you want each week from Fresh and Lean along with your meal preference, they send you the chef selected menu from that week. That means that unlike companies like Factor 75, you have very little control over which meals you receive in your box.
You are allowed to select some preferences and allergies with each menu, eliminating up to 3 ingredients like nuts, cilantro, seafood, mushrooms, red meat, etc. I made sure to nix the seafood, because while I enjoy a delicious salmon recipe, I'm not about that reheated seafood life.
The lack of choices can be a blessing and a curse. It eliminates the time it takes to go through the menu and choose meals each week and forces you to try different things. The obvious downside is that you aren't getting as many meals catered to your taste preference.
These meals tend to be lower calorie meals and low carb compared to some of the other services. Naturally when you are getting meals with 300-500 calories, they aren't going to be as delicious as meals from the companies who typically range from 500-800 calories.
It really depends what your goals are when it comes to deciding on this service. If you want to buckle down with a meal service that sends you all of your meals each week in a tight calorie range and aren't too picky about flavors, then Fresh n' Lean might be a good option for you. If you are looking for super flavorful meals with most substance for a good supper, then these might not be the best fit.
This service does allow you flexibility in changing your menu, pausing or canceling any time which is always nice.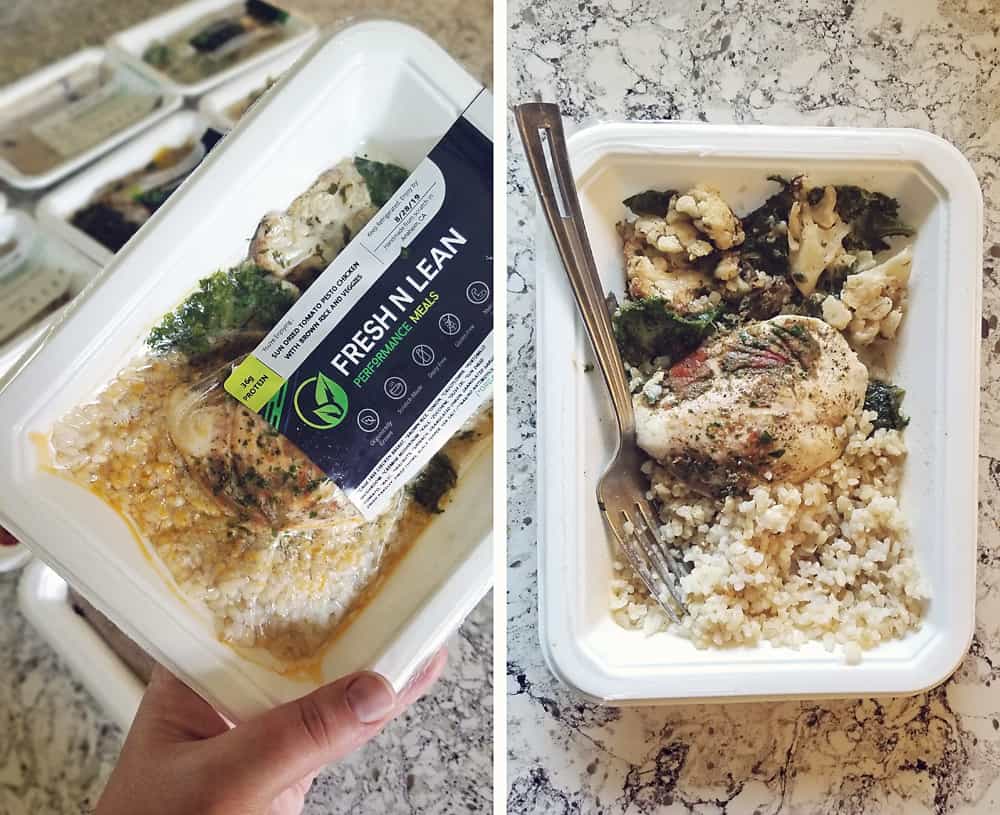 Fresh n' Lean Meals Reviewed
I tried some of their breakfast, lunch and dinner options in my box. The oatmeal servings sounded good, but disappointed in flavor and texture. I would honestly rather just microwave myself some oatmeal on my own as opposed t having substandard oatmeal shipped to my house.
The Chia pudding and eggs with turkey bacon also weren't anything great. I would personally recommend skipping the breakfast options with this company .
Some of the other meals had good flavor and textures. They weren't anything to write home about, but again, this is really more of a diet meal delivery that is aiming at having really healthy meals as opposed to the best tasting meals.
A few of the dinner entrees I was excited to try out included the Tzatziki Brown Rice with Chicken Breasts, Chimichurri Beef Patty with Brown Rice and Coconut Curry Brown Rice with Beef.
The Tzatziki Chicken and Chimichurri Patty were simple and good. The Curry Beef had pretty good flavors but I actually let my kids eat most of that meal. My daughter gobbled it up while my picky son surprisingly didn't eat much.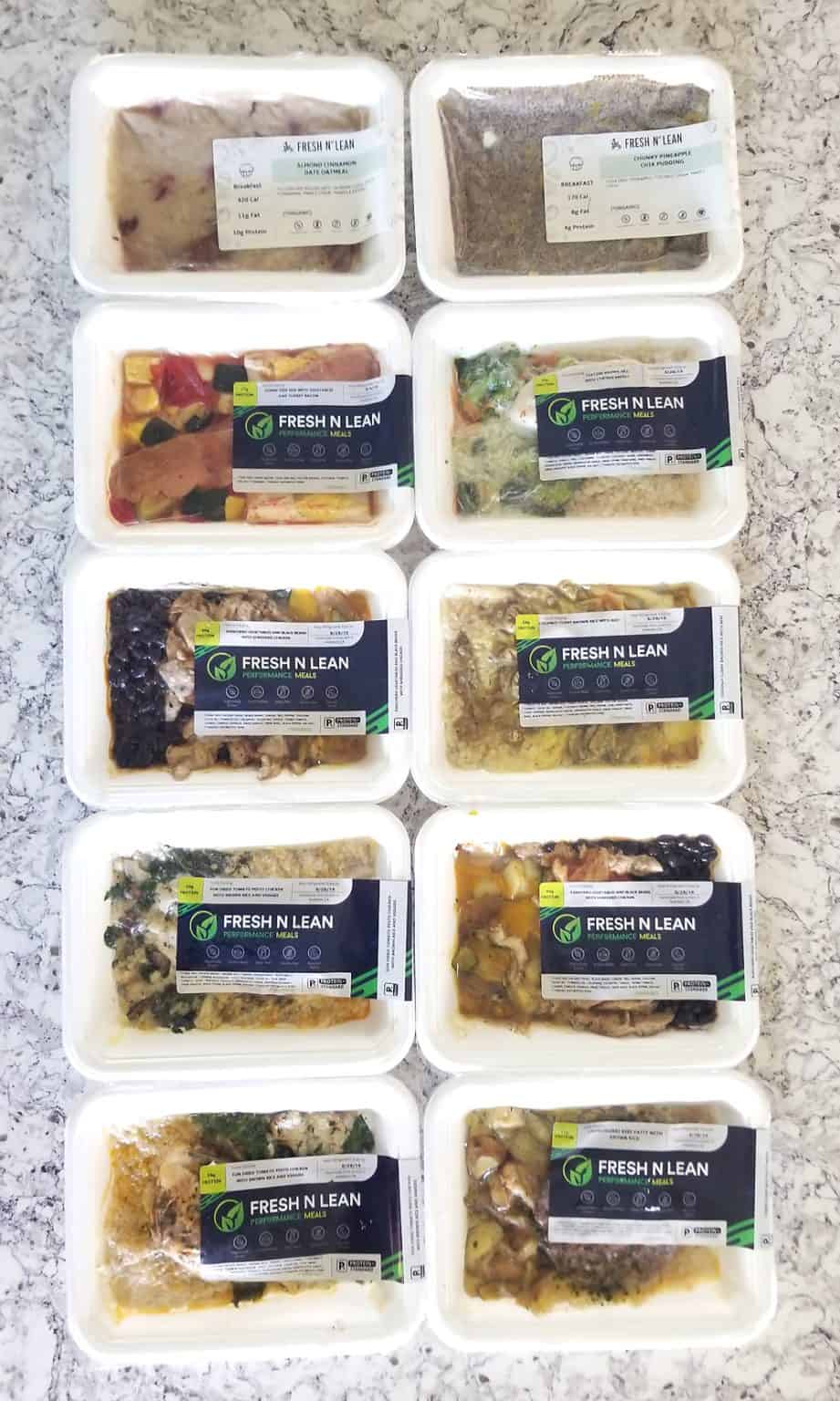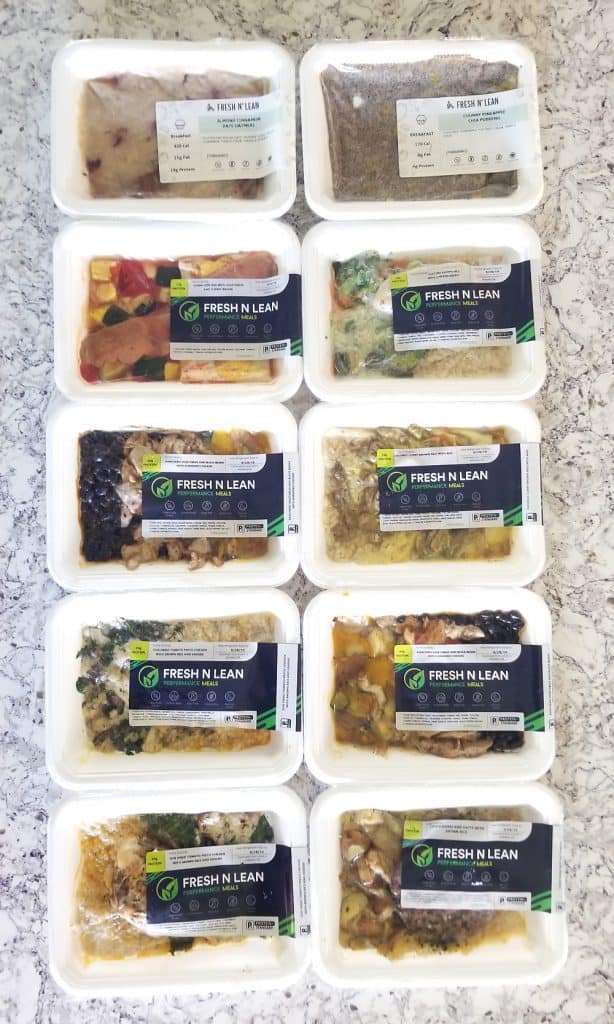 How much does Fresh n' Lean Cost?
If you select a meal plan with 5-7 animal protein meals in a delivery box, you will end up paying around $15.50-16 per meal. If you opt for a full menu for the week, including breakfast, lunch and dinner each day it will be less, at around $11-11.50 per meal. Shipping is included with these prices.
They do offer ala cart meals that you can order individually for $13.99-$14.49 each as long as you order atleast 6 meals or add to an existing meal plan delivery.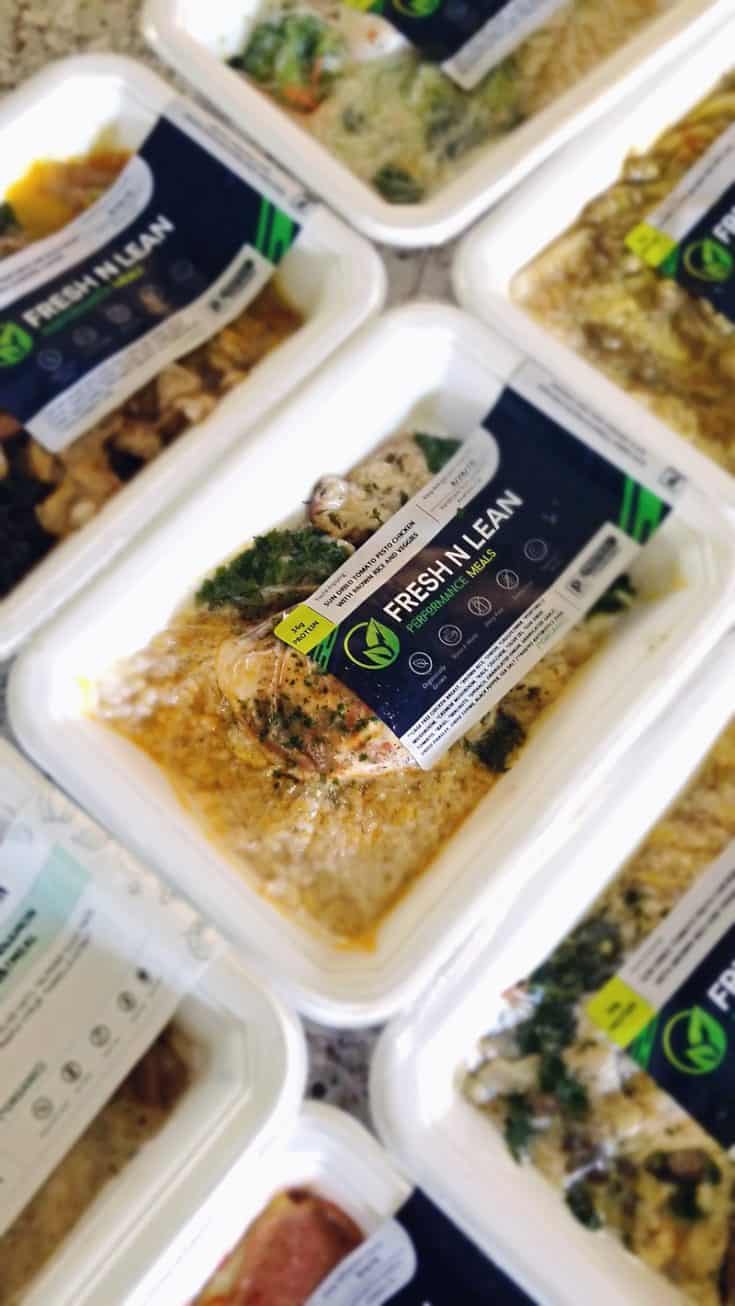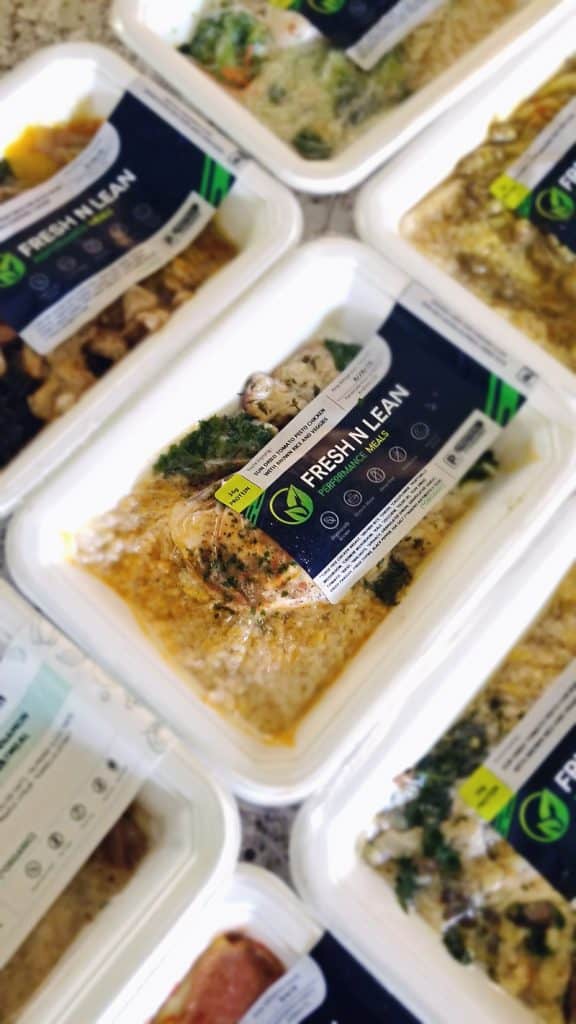 Would I order it again?
Honestly, I probably wouldn't order Fresh N Lean again for myself. I like to be able to pick out my meals each week that I am fairly certain I will enjoy. For the price of these pre-made meals, I can't stomach ordering an undetermined menu and having to waste any of them because I didn't like them. Factor 75 is still by far my favorite meal delivery service I have tried and I will continue to order from them most weeks.
While they do offer ala cart option to do that with, they are spendy and honestly not all that appealing to me with their recipe selections.
I do think it could be a good option for someone who wants all the guess work taken out of a low calorie diet and isn't picky about what they eat. I know lots of people who will happily eat a wholesome meal as long as all the work is done for them, and those are the people who might be a good fit for this company.