Get my unbiased take on the value and flavor of the plant based prepared meal delivery service in this Veestro Review. Veestro offers healthy vegan entrees shipped to your door frozen.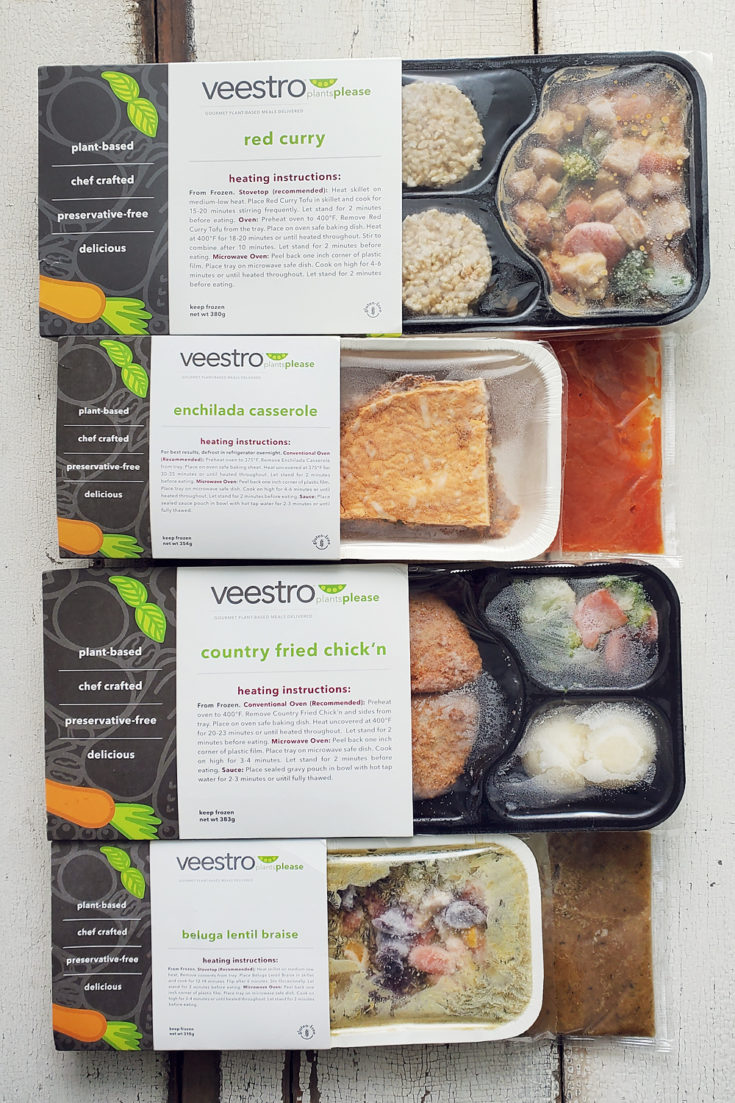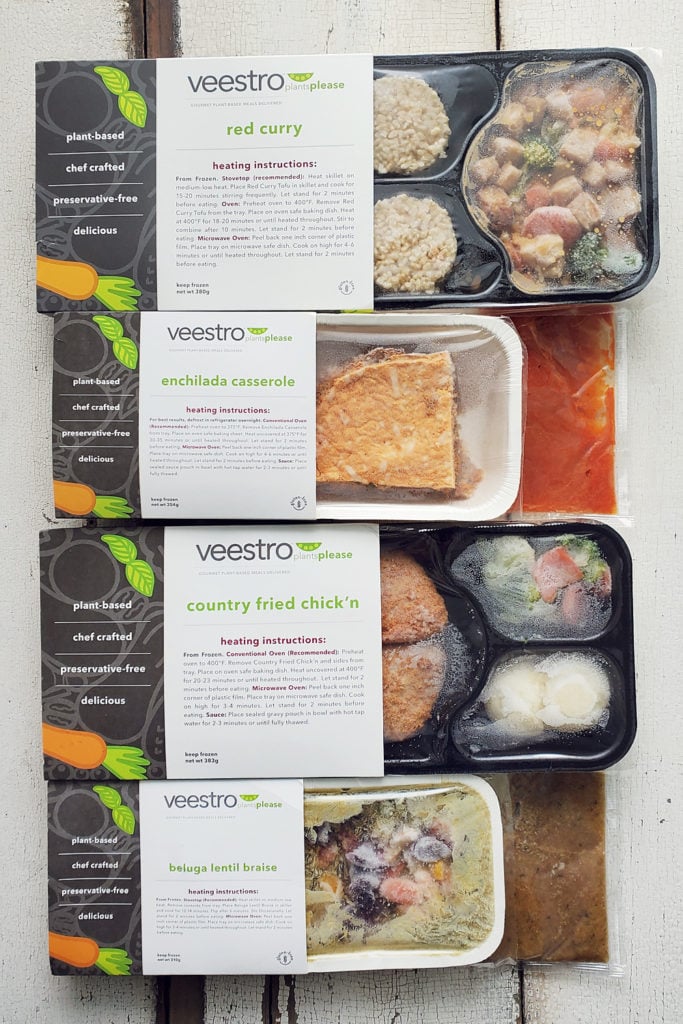 Full disclosure – I was not paid to write this Veestro review, but I do receive a small commission if you choose to order meals through my affiliate link. It costs you nothing extra to support us through affiliate income!
Vegan Meal Delivery Service
Veestro recently reached out to me to review their vegan meals they ship frozen. I'm not a vegan by any stretch of the imagination, but I'm always up for trying something different and I love reviewing meal delivery services.
Apart from only offering vegan meals, the other notable difference with this meal delivery service is that they ship their meals frozen and not fresh. In the end, I didn't think this affected the quality of the food at all. Vegetables freeze better than meat anyways.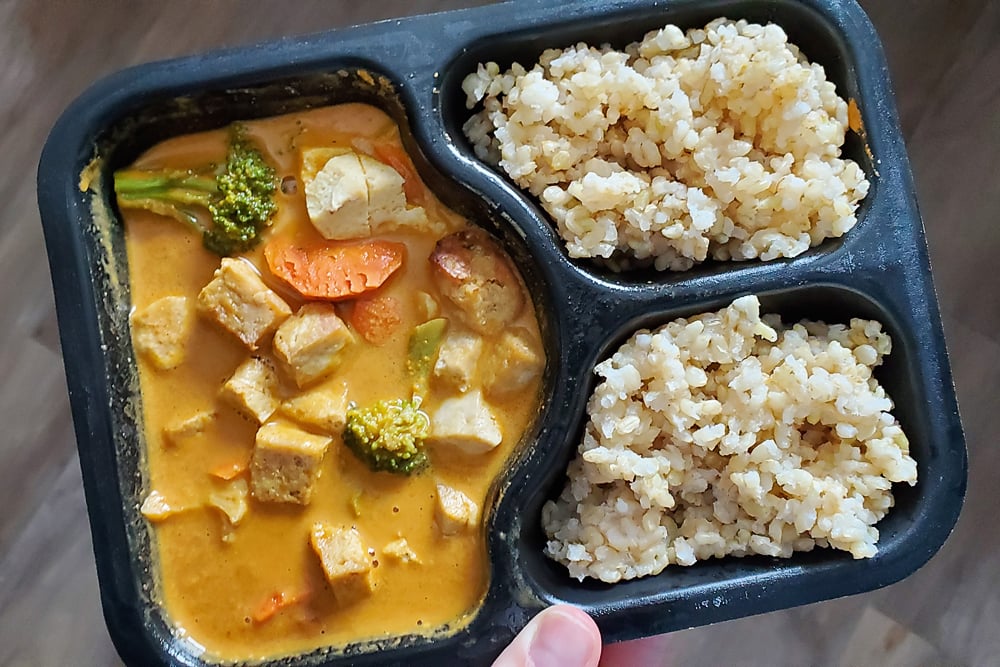 Veestro Plant Based Food Delivery
While I don't eat a solely plant based diet, I do enjoy an occasional plant based meal such as this Stuffed Butternut Squash or Oatmeal Pancakes. It's just not something I seek out intentionally. So I was very interested in reviewing the flavors of these frozen vegan Veestro entrees!
The last plant based meal delivery company I tried was Purple Carrot and it was a disappointment. Veestro on the other hand pleasantly surprised me with their great flavors and textures!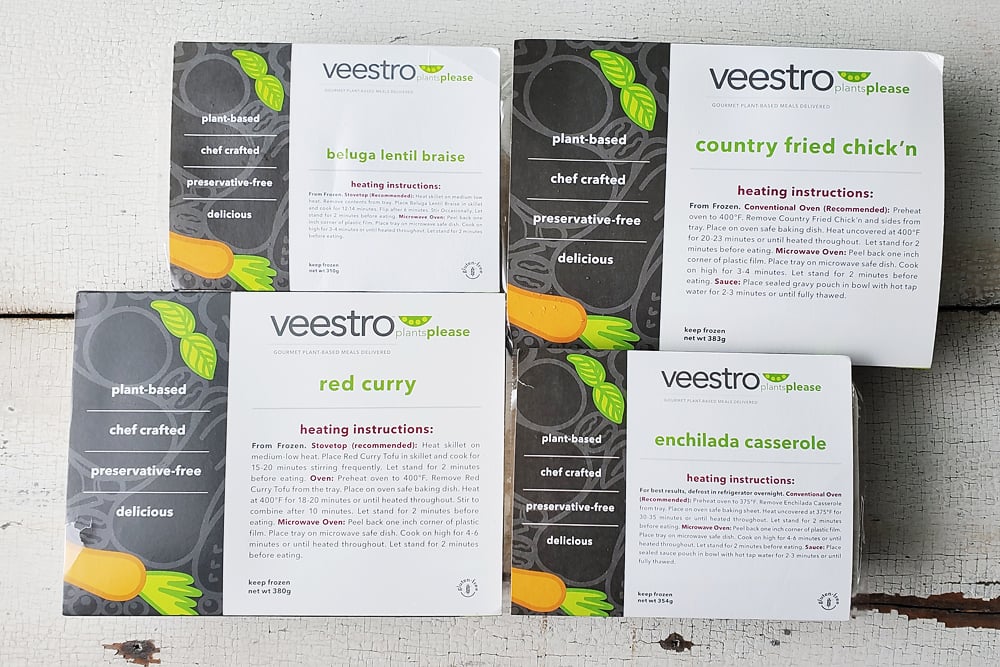 Veestro Meal Delivery Options
Veestro offers three different meal delivery options. They allow you to order meals a la cart or choose from their Weight Loss or Chef's Choice menu.
The Weight Loss and Chef's Choice menus are pre-selected and you don't have any options to choose which meals you want each week. The weight loss menu provides 3 meals a day with approximately 1,200 calories a day.
If you like to pick out exactly what meals you want then the a la cart option would be a better fit for you. The meals cost the same, regardless of what option you select.
How much do Veestro meals cost?
Regardless of what plan you choose, the minimum order is 10 meals, which costs $117. There is free shipping so that comes to $11.70 per meal.
You can subscribe to deliveries every 1, 2 or 4 weeks. If you order 20 or 30 meals in a single delivery, the price per meal drops below $10 per meal.
Because these are frozen meals, you could easily order a bunch of meals at once to stock up for a few weeks and save money if you have the freezer space.
How do Veestro meals taste?
Let's get to the most important part of this Veestro review. How do the meals taste? They were actually really good! I say this as someone who doesn't regularly eat plant based proteins.
The first meal I tried was the Enchilada Casserole. It was seasoned perfectly with Mexican spices and was incredibly satisfying with the corn tortillas, vegetables, tofu and vegan cheese.
Next up I had the Red Curry. Curry is inherently a plant based recipe so this one simply tasted like a good curry with coconut milk, vegetables and a hearty serving of brown rice.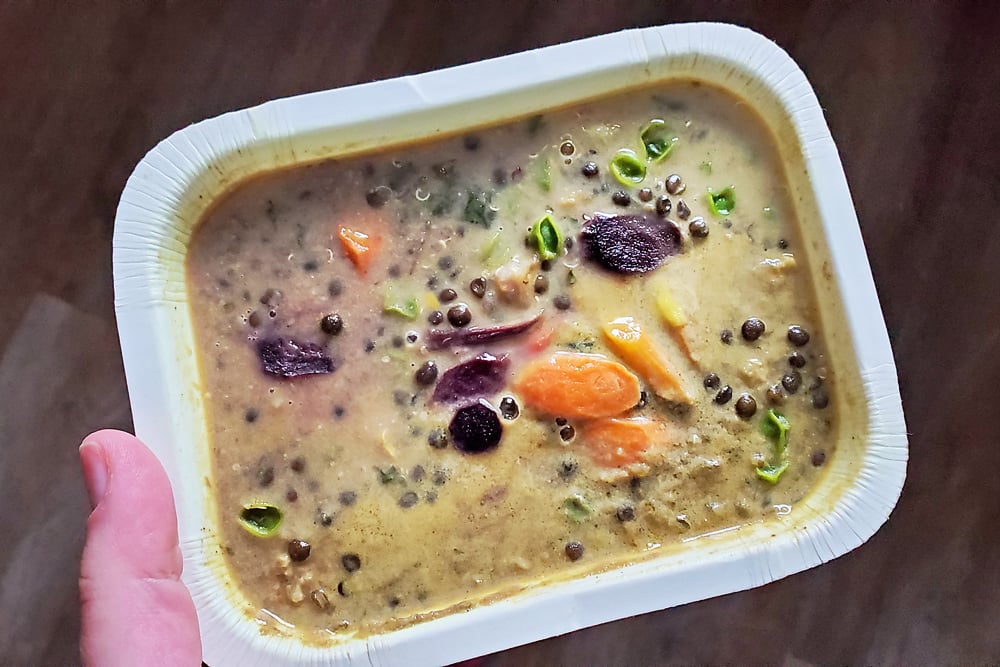 The third meal I reviewed was the Beluga Lentil Braise. This meal doesn't look very appealing and the flavors were just ok. I wouldn't choose this meal again, especially knowing there are better options available.
The last entree I enjoyed was the Country Fried Chick'n. I have tried plant based alternatives to chicken in the past and know they can taste good, so I was excited to try this meal out. It didn't disappoint!
I actually popped the Chick'n in my Air Fryer to crisp it up really good while I microwaved the potatoes and vegetables. My kids were actually fighting over my vegan chicken and loved it as much as I did!
Whether you enjoy exciting flavors like the curry or you are less adventurous and go for Chick'n and potatoes or classic Mexican flavors, there is something for everyone.
Healthy Prepared Meal Delivery Service
Whether you follow a plant based diet or are just looking for some quick and healthy meals, I definitely recommend Veestro. Their frozen meals are extremely low calorie, typically ranging from 250-350 calories, and very satisfying.
They also offer lots of low-fat options as well. If you are looking to loose weight or just want to incorporate more plant based meals in your diet, I would give Veestro a try.
The one thing that is important to note in this Veestro review is that the protein is quite low. I know this is just inherit with most plant based meals, but I do prefer my meals to have higher protein. Veestro meals tend to fuel you with carbs and fiber as opposed to protein.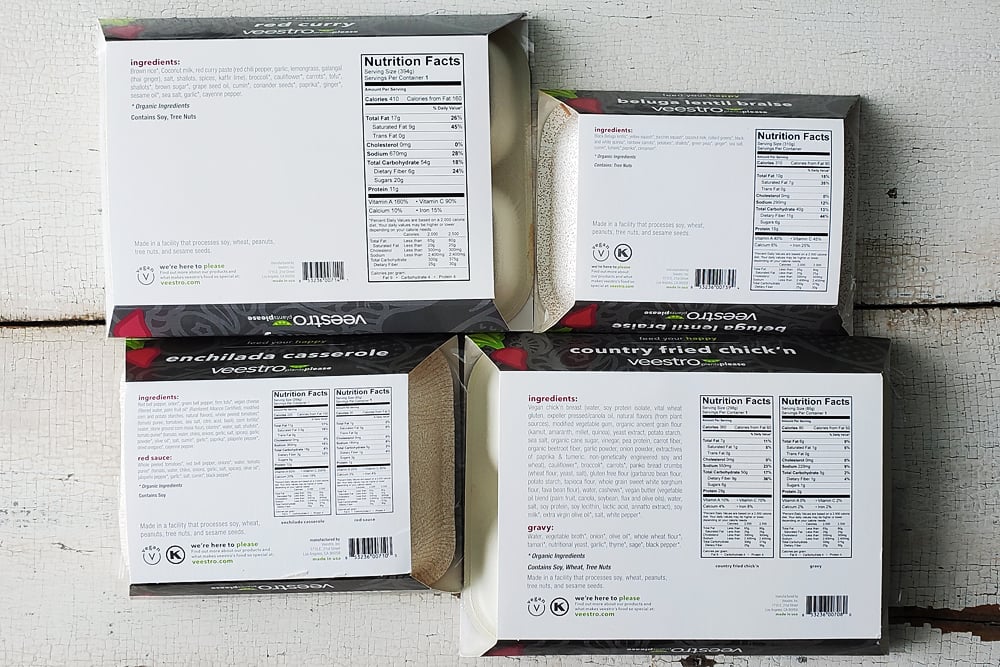 If you are looking for a meal kit delivery service, where you cook dinner yourself, Green Chef and SunBasket offer some great plant based meal options as well. Purple Carrot is another option, but I was disappointed in their meals.
Veestro Review Promo Codes
If you want to give Veestro a try, check out some of these promo codes for first time customers.
Use coupon code HAPPY for 10% off your Veestro order
Use promo code WELLNESS for $30 off each of your first four boxes at Veestro. ($120 total savings!)
2020 Black Friday & Cyber Week Veestro Discounts!
For a limited time, you can try Veestro with an even deeper discount. Check out these promo codes that will expire soon.