Twice Baked Buffalo Chicken Sweet Potatoes are a healthy and delicious dinner recipe loaded with vegetables, perfect for freezer meal prep!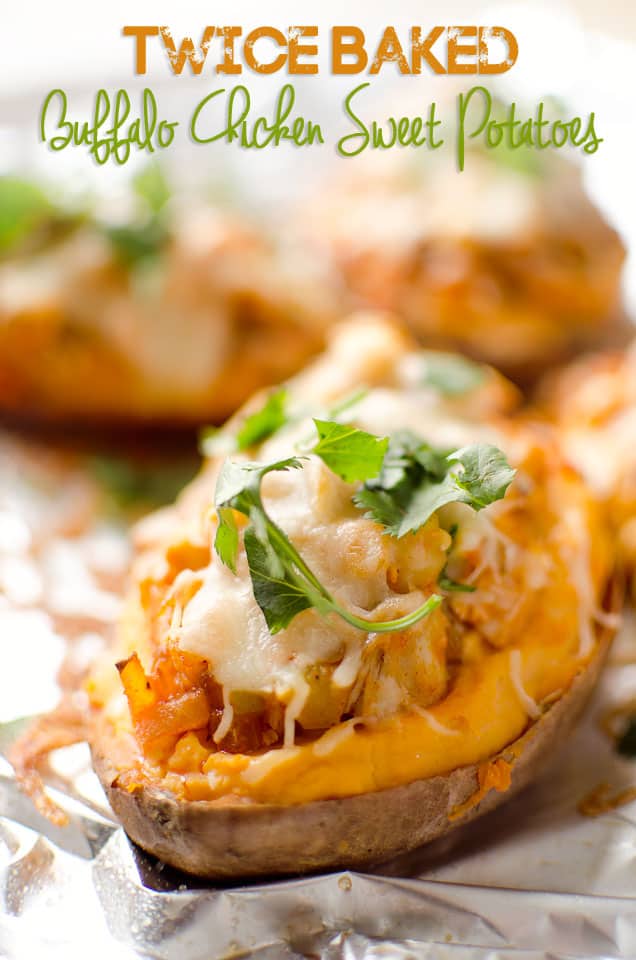 Twice Baked Sweet Potatoes
These Twice Baked Buffalo Chicken Sweet Potatoes are an easy and delicious dinner recipe loaded with creamy bleu cheese whipped sweet potatoes and topped with buffalo chicken, veggies and reduced fat cheese for a complete meal loaded with bold flavor. These make a great packed lunch or freezer meal for those lazy weeknight dinners when you want to enjoy a healthy meal. Just pack one portion into a resealable bag and toss them in the fridge or freezer.
Twice Baked Potato Recipe
If you are looking for a meatless meal, you could easily skip the chicken and add some black beans and more veggies for a wonderfully satisfying vegetarian meal.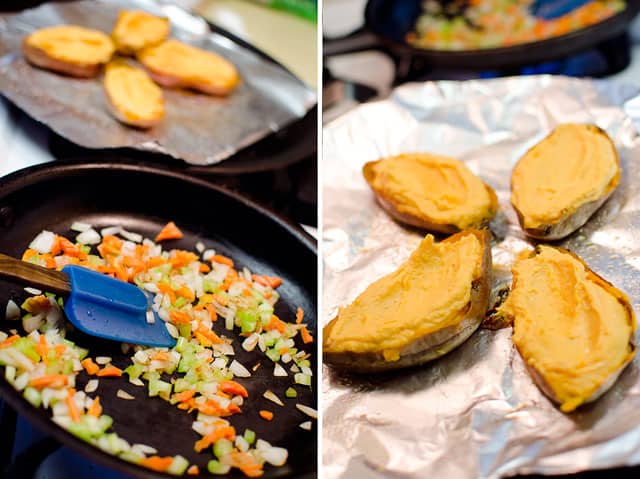 Healthy Dinner Recipe
Now that I am getting settled in to our new house, I am trying to transform some of my bad habits. The main one being my messy, cluttered, disorganized house! My old house was much smaller with very little storage space. That resulted in piles of stuff everywhere. It wasn't as big of a deal to me with my old kitchen harvest gold laminate counters, but my new quartz counters are just too beautiful to have covered in junk!
I have started trying to change my habits, and every time I cook something I put everything back in its place before eating. If I walk in the house, I put my shoes and jacket in the closet and unpack and put away any bags I bring in. It just feels so darn good to come home to a clean and organized house.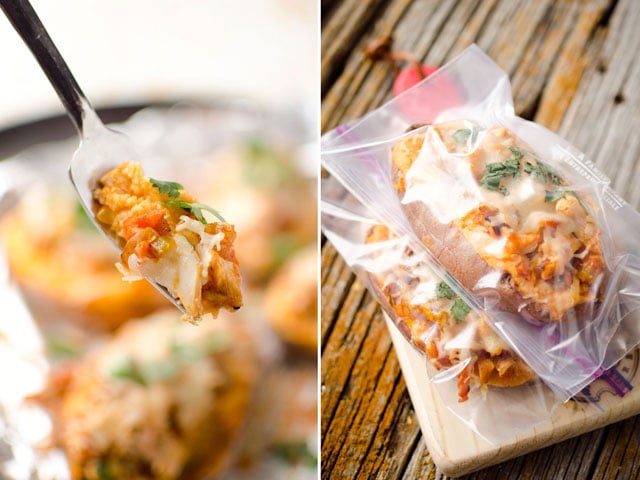 Freezer Meal Prep Recipe
My main concern is that this will be like every other time I have tried to change my old habits. It lasts for about a week or two and then it all goes back to the same old routine. I distinctly remember myself in college, telling myself at the start of every.single.semester, that THIS semester I would get my act together and go to all the classes, do all my homework, etc. etc. etc. Well, as you can guess, that lasted for a whopping week if I was lucky.
Here is to hoping that this time I can make the change I want! I am very determined and have no excuses with this new house, because I have space and storage galore. Please wish me luck….I will need it!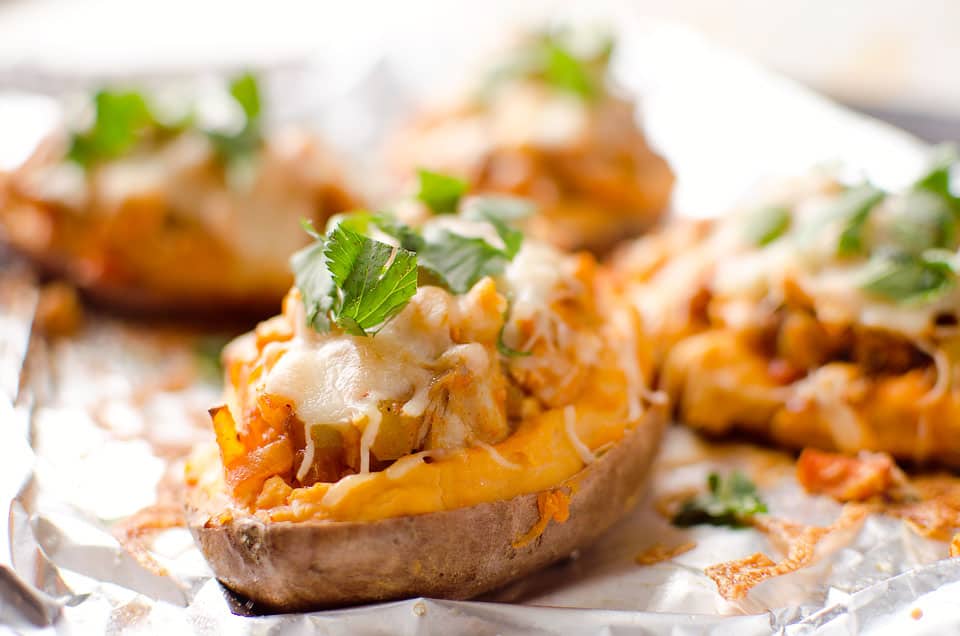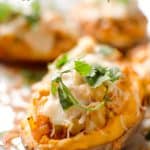 Print Recipe
Twice Baked Buffalo Chicken Sweet Potatoes
Twice Baked Buffalo Chicken Sweet Potatoes are a healthy and delicious dinner recipe loaded with vegetables, perfect for freezer meal prep!
Ingredients
2

large sweet potatoes

1/3

c.

non-fat plain Greek yogurt

1/4

c.

bleu cheese crumbles

1/3

c.

carrots

finely diced

1/4

c.

celery

finely diced

1/3

c.

yellow onion

finely diced

1

c.

chicken

cooked and cubed

1/4

c.

buffalo wing sauce

1/3

c.

reduced fat Mexican blend shredded cheese
Instructions
Poke sweet potatoes in a few spots with a small knife. Bake at 400 for 45 minutes or until soft. Remove the potatoes from the oven and allow to cool until you can handle them.

Meanwhile in a skillet over medium heat, saute the carrots, celery and onions for 8-10 minutes. Add the chicken to the pan and toss with buffalo sauce so everything is well coated. Set aside.

Slice the potatoes in half lengthwise and scoop out the flesh, leaving 1/4" remaining around the edges so they hold their shape. In a food processor blend the sweet potato flesh, Greek yogurt and bleu cheese until smooth.

Fill the potato skins with whipped bleu cheese mixture and using the back of a spoon, create a small divot in the center. Evenly divide the chicken and vegetable mixture among the four halves, filling the divots. Top the halves with a tablespoon of shredded cheese and return to oven. Bake for 10-15 minutes or until the cheese is melted and potatoes are warmed through. Serve immediately.
21 Day Fix Approved Recipe – 1 Yellow, 1/2 Red, 1/2 Blue, 1/4 Green
 More buffalo chicken goodness!