Sweet & Savory Snack Mix Recipes are perfect for a game day treat, party food, fun dessert or just any time you want something on hand for the munchies!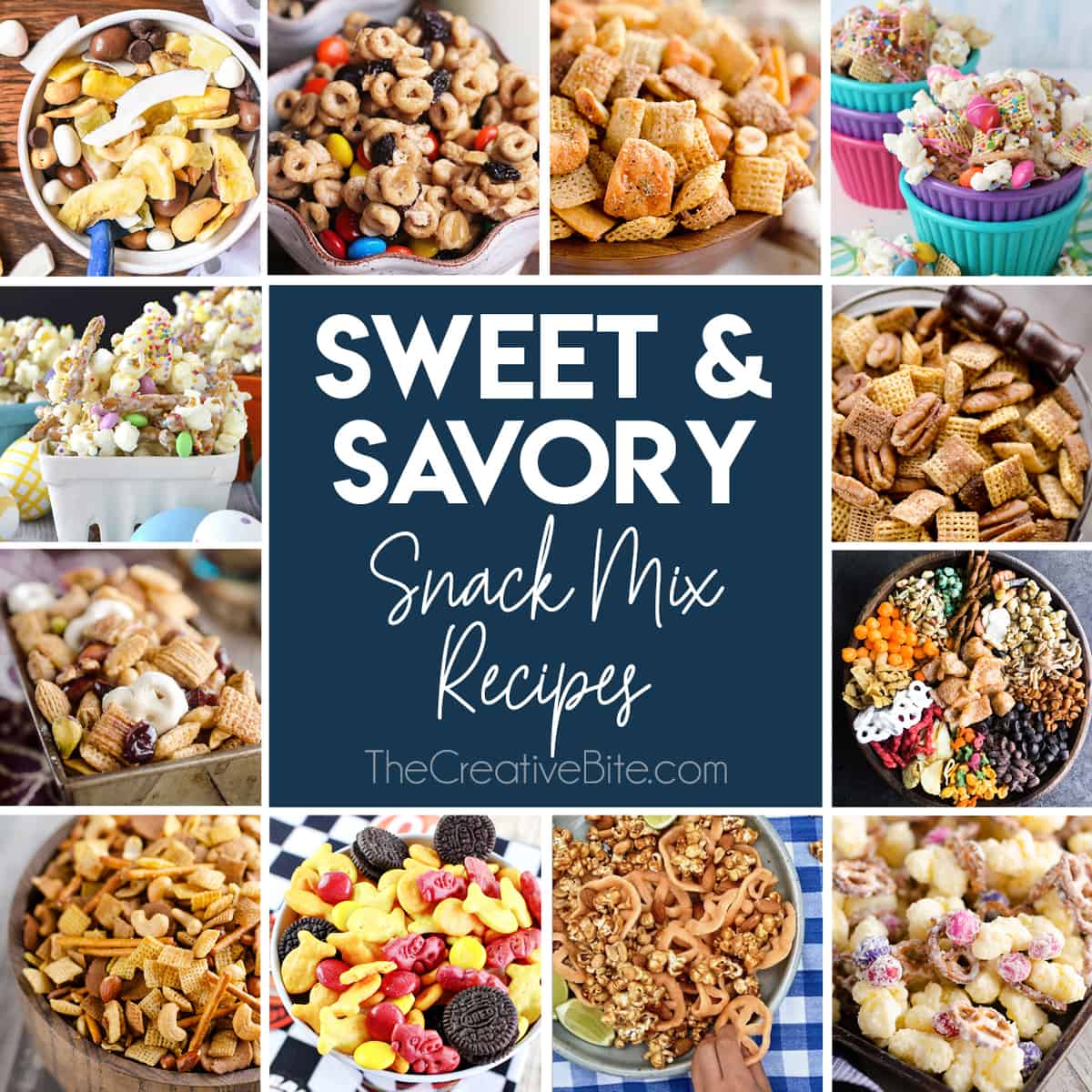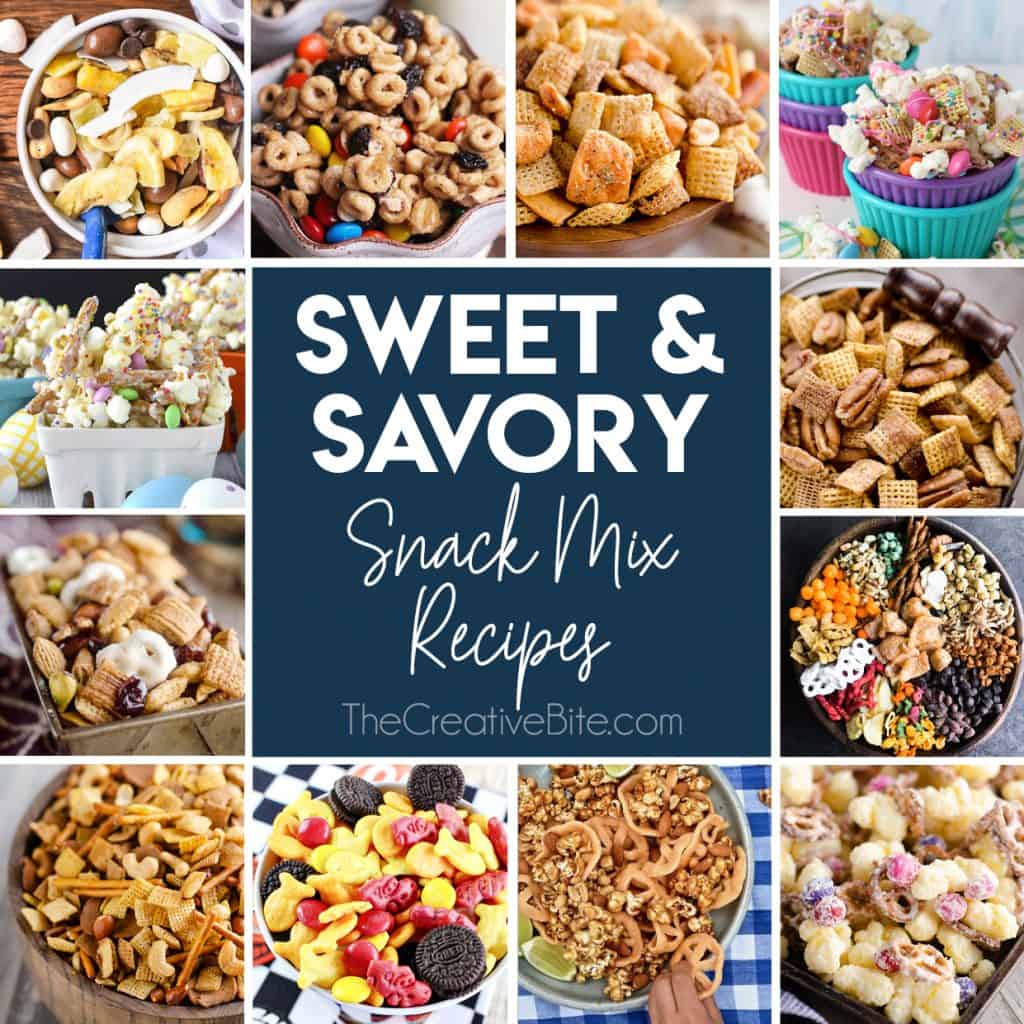 25+ Easy Snack Mix Recipes
I grew up with the classic Chex Mix that is still beloved at holidays to this day. Sometimes it's fun to change things up though and add a little spice or new flavor to the mix with Sriracha, Buffalo, Ranch and so much more.
I have enjoyed lots of savory snack mix recipes over the years, but sweet snack mixes are also a great treat to have at a party or family gathering.
From chocolate coated popcorn to classic Muddy Buddies. We have got you covered with more than 25 sweet and savory snack mix recipes!
Sweet & Savory Snack Mix Recipes