Mint Chocolate Thumbprint Cookies a sweet holiday treat filled with Andes mints, sure to please all of the chocolate lovers at Christmas!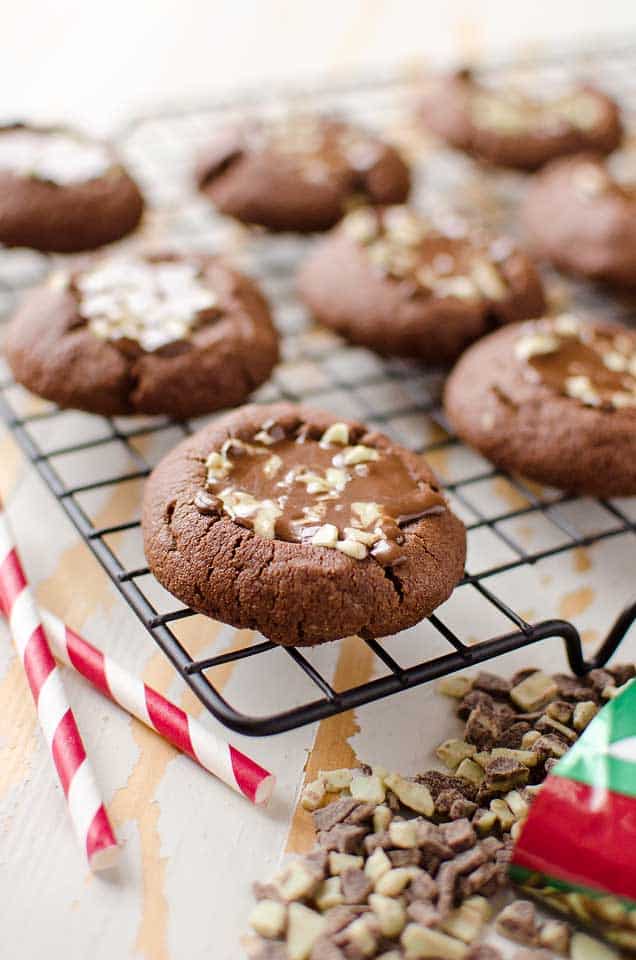 Mint Chocolate Thumbprint Cookies
Thumbprint cookies are one of my favorite cookies, right behind my all-time favorite, Old Fashion Sour Cream Cut-Out Cookies. Whether they are Salted Caramel & Pretzel, S'mores or the classic Walnut version I grew up with, they are a delicious little cookie filled with yummy frosting or chocolate you will love. For these Mint Chocolate Thumbprint Cookies, I opted for Andes mints to fill the chocolate thumbprints with, for a double does of chocolate goodness!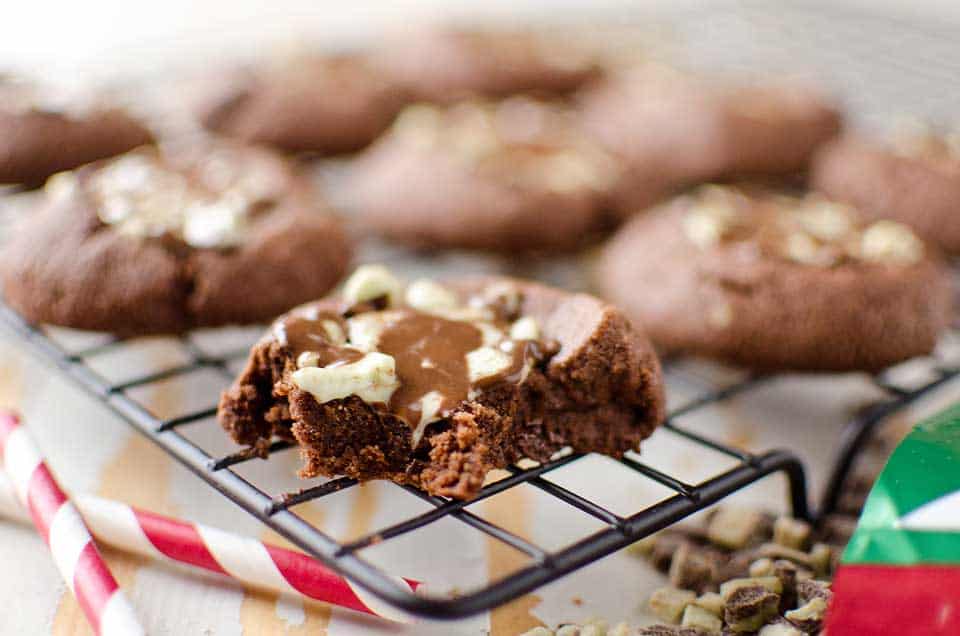 This weekend was absolutely beautiful out, 35° and sunny. It was the perfect opportunity to spend some time out in the snow with my nephews. We found a couple of sleds and made our way to the gold course for some sledding.
Growing up, the golf course was always the best sledding spot because it has steep hills going down to the lake. You could sled down the hills and then hit the ice and slide for miles. Ok, maybe not miles, but as a child it sure felt that way! I remember it being a great time and now as an adult it's equally fun with the added bonus of it being a fantastic work out!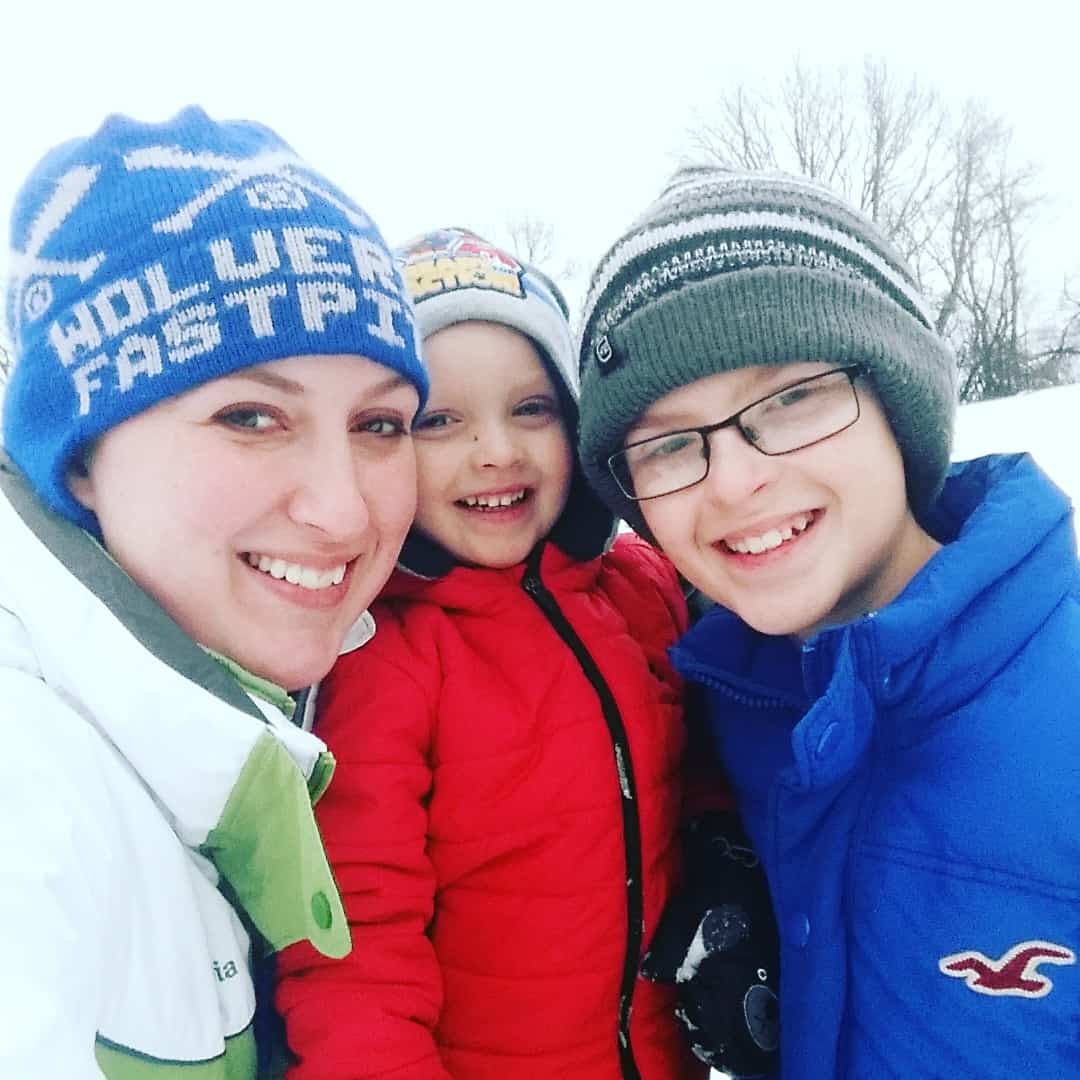 Whether I was pulling my nephews around on the sled or hiking back up the steep hill (and slipping and falling multiple times), it was an easy and fun way to get my heart rate up, that's for sure!
After a few attempted trips down the hill, we quickly realized the snow was just too sticky to allow for optimal sledding. We ditched the sleds and made paths with our butts going down the hills. After a good running start we could really fly down the hills on our worn paths. We made our way down on our butts, head first, rolling, you name it, we found a way to get every last inch of our snow suits soaking wet!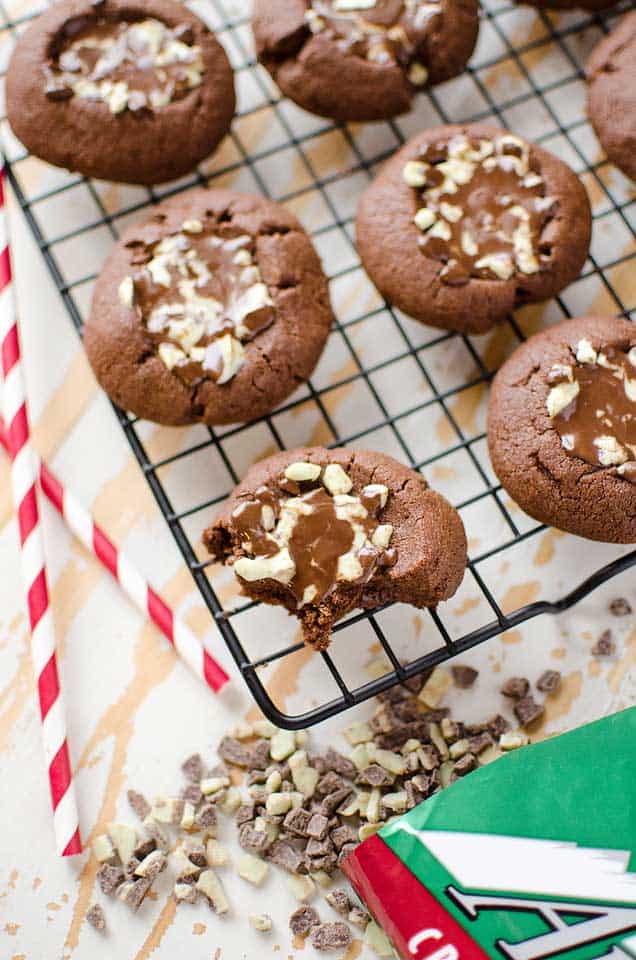 An hour later, Christian was complaining that his feet were freezing and I was just plain gassed out, so we made our way home. The youngest Kaden was clearly wore out as well, because the minute we got in the car, his head started to bob. When I asked him if he wanted a nap he quietly nodded his head yes. That is a sign he is incredibly tired, because that kid normally never wants a nap!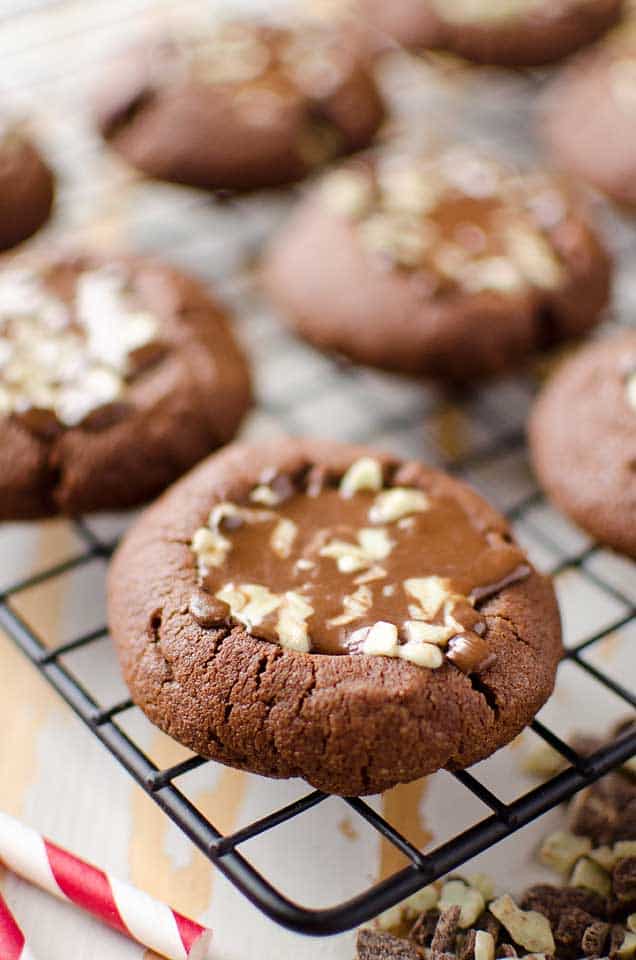 When we got back to the house, we had some Cheesy Chicken Pot Pie Casserole for lunch and all zonked out in the living room for naps…including myself! It was a great time and I'm glad we took in the nice weather before it starts to get too cold to be outside longer than a few minutes! Now if only I had a batch of these cookies waiting for me at the end of the day, it would have been absolute perfection.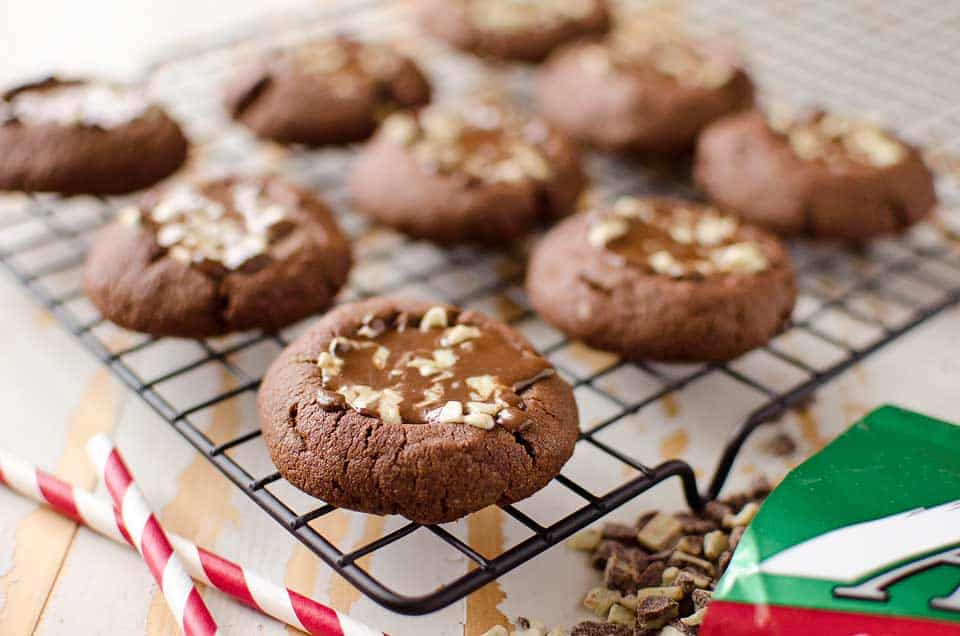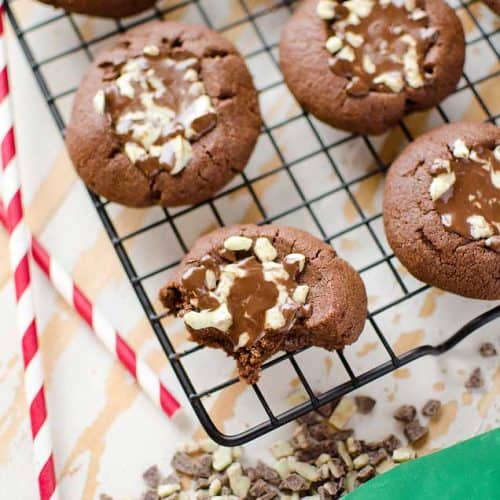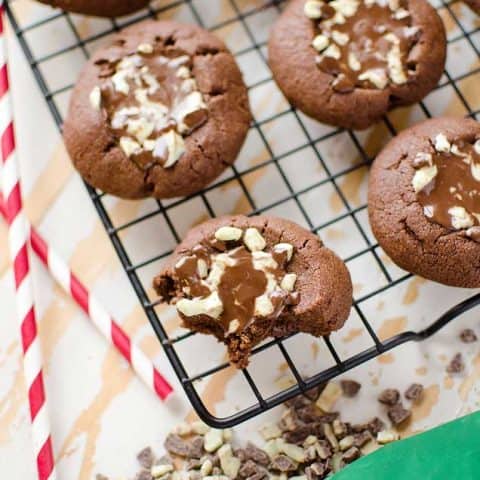 Mint Chocolate Thumbprint Cookies
Mint Chocolate Thumbprint Cookies a sweet holiday treat filled with Andes mints, sure to please all of the chocolate lovers at Christmas!
Ingredients
½ c. shortening, part butter or margarine
¼ c. brown sugar
⅔ c. flour
¼ c. cocoa powder
¼ tsp. salt
1 egg yolk
½ tsp. vanilla
1 bag Andes mint chips
Instructions
Preheat your oven to 350°. In a medium bowl, mix shortening, butter, sugar, egg yolk, and vanilla until smooth. Blend flour, cocoa and salt into the mixture. Roll into one inch balls and arrange on a lined cookie sheet. Indent the middle of each cookie gently with your thumb.
Bake at 350° for 10 minutes and immediately indent the cookies in the same spots as you remove them from the oven. Spoon a tablespoon full of mint chips into the center of each cookie and return to the oven for 2-3 minutes.
Remove from the oven and allow to cool completely. Store in an airtight container.
Freeze any extras the same day for the freshest cookies.
Nutrition Information:
Yield:

1
Serving Size:

1 grams
Amount Per Serving:
Unsaturated Fat:

0g
More cookies perfect for the holidays!