Hearty Taco Wrap is a wholesome lunch recipe that is perfect for big appetites! It will fill you up with ground beef seasoned with salsa and sour cream along with cheese and vegetables, to satisfy your craving for tacos in an easy and convenient wrap.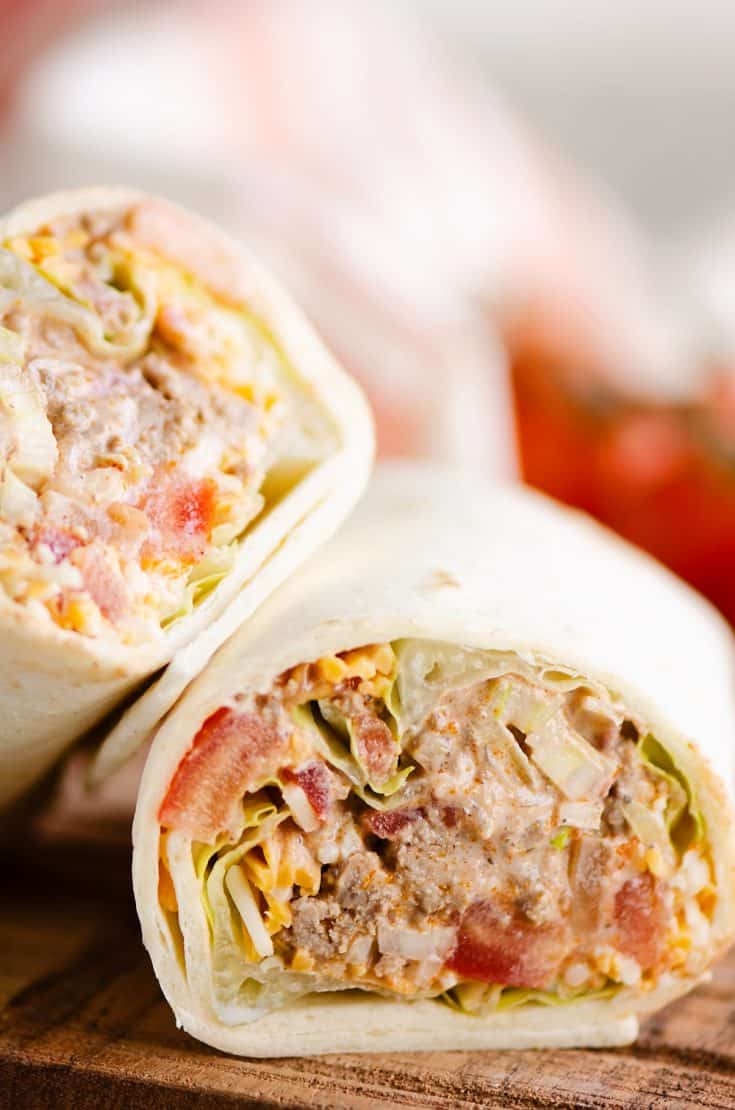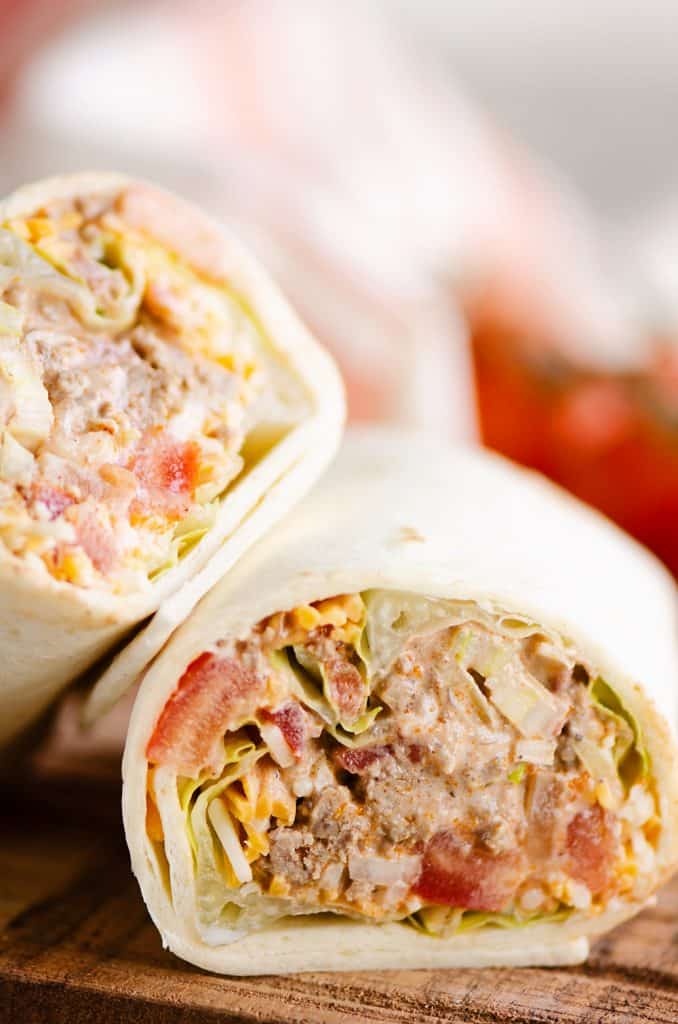 Another great wrap to try, the hearty taco wrap
This hearty taco wrap provides a way to take a taco on the go. I suppose if you served it hot, then it would fall under the burrito category, since the seasoned taco meat and vegetables are getting rolled up in a large tortilla.
However, I call it a wrap because the idea is to let the taco meat cool before you roll it into the tortilla and to cut and eat it as you would a typical wrap style sandwich. I actually have quite a few recipes that break the mold to define tacos in new ways.
I have to admit I have been inspired to try new twists on wraps since seeing all the new wrap style sandwiches that Subway has been offering recently. While I love a good sub sandwich, sometimes it is nice to mix it up with a wrap.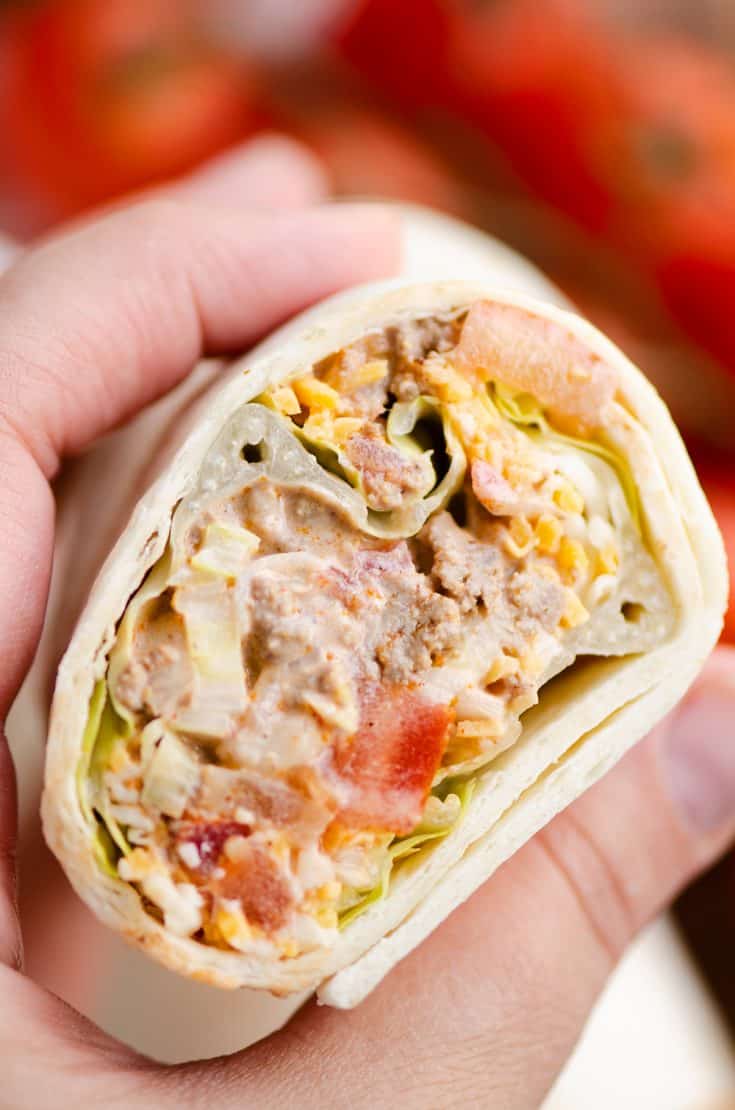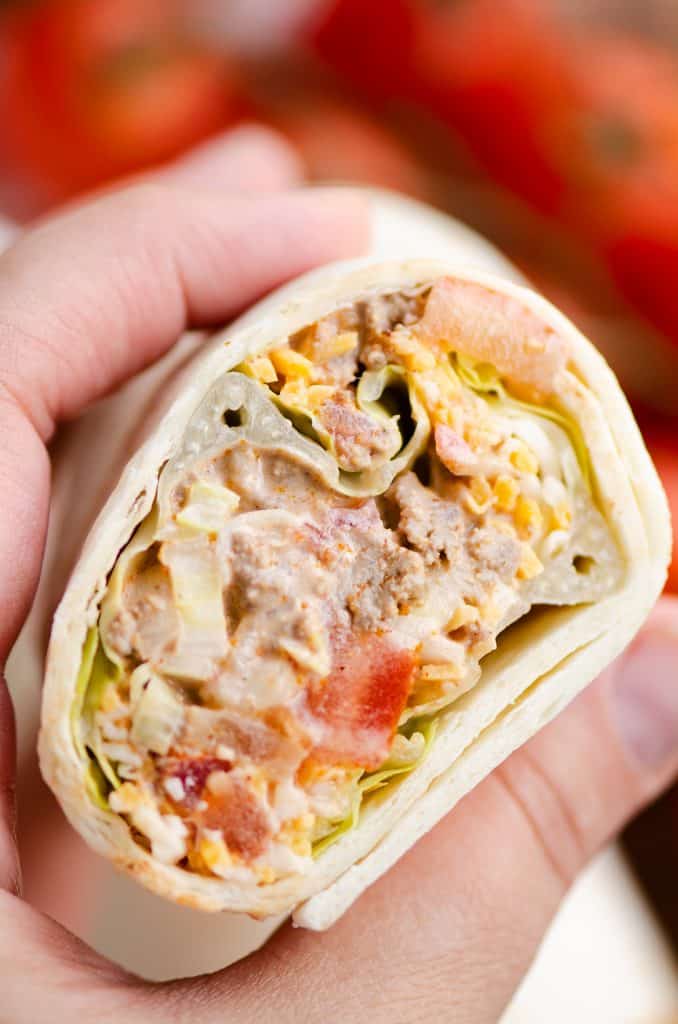 What exactly is a taco?
Tacos that you find south of the border are a wonderful "street" food sold by vendors on many busy street corners from the smallest towns to the biggest cities. You can find all kinds of meats cooked fast on high heat grills or slow cooked on a spit. The pork topped with pineapple and covered in taco seasoning called "barbacoa" is amazing and a personal favorite.
Those street style tacos are served on a slightly heated soft corn tortilla open-faced and with a bit of cilantro and onions added to the top. There are always a few homemade hot sauce options to squeeze on over the top as well.
The street taco is very different than the hard shell corn tortilla style taco that is common to many Mexican-Amercian style fast food restaurants north of the border.
The word "taco" actually comes from the Spanish word for "wad" so it is essentially a slang term in the culinary sense of the word to describe a wad of ingredients added to the top of a tortilla.
The easiest way to eat a street style taco is to pick it up and fold it to help keep everything from falling out. So, that is most likely the inspiration for frying the corn tortilla into the hard folded shell that many people are familiar with.
If you have never had the soft shell style street taco then I recommend it! I actually prefer the convenience since the hard shell style version always seems to break into so many pieces when you take a bite and gets food all over the place.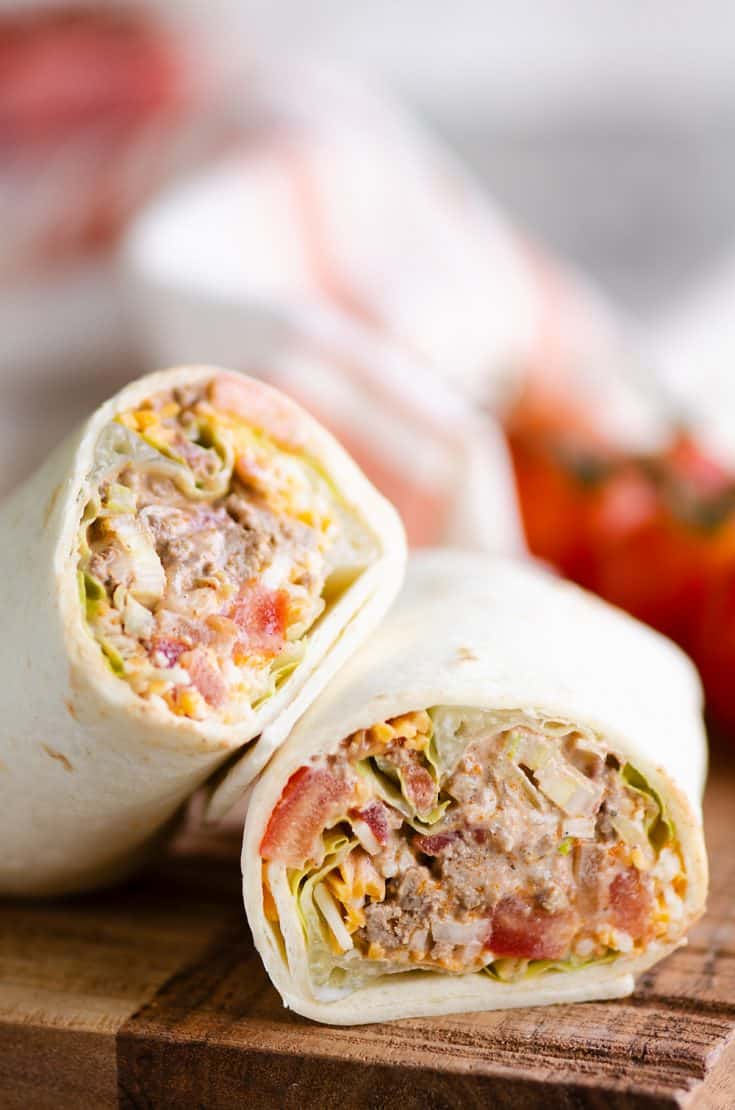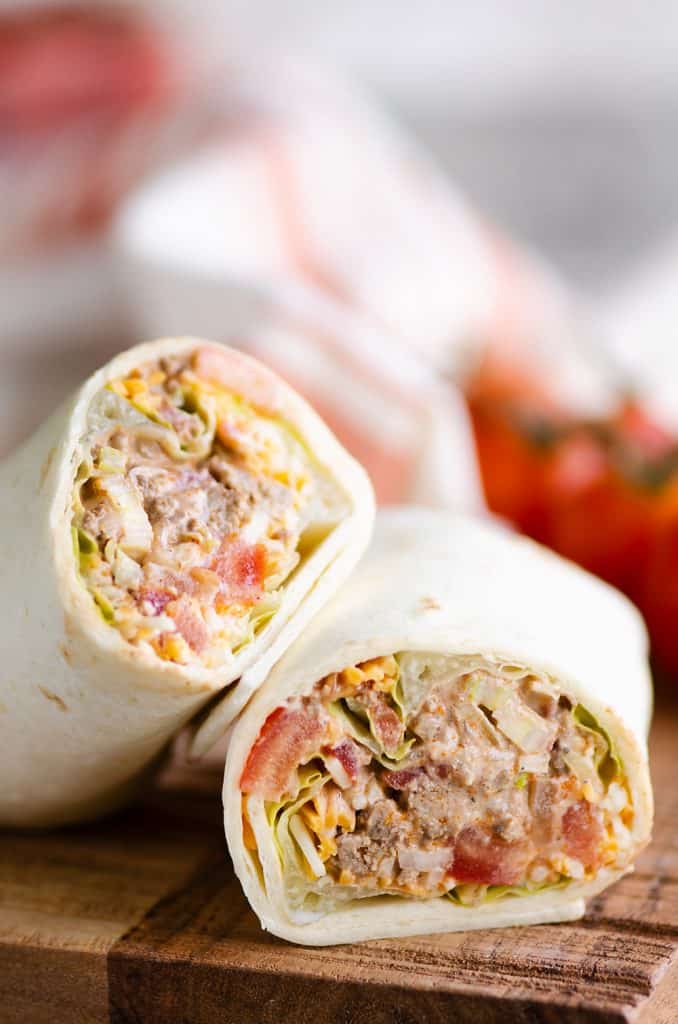 What is taco meat seasoning?
Taco seasoning comes pre-mixed and you can find it in the local grocery store either on the hispanic food aisle, or where seasonings are sold. I have even seen it on the salad dressing aisle where you might find packets of powdered ranch dressing.
You can also make your own taco seasoning very easily.
A simple taco seasoning contains ground cumin, ground paprika or smoked paprika, cayenne pepper, onion powder, salt, garlic powder, and pepper.
Generally speaking you are looking at the proportions of a tablespoon of cumin and one tablespoon of paprika, a teaspoon or less of cayenne depending on how much heat you like, a heaping teaspoon of onion and garlic powder, then about a quarter teaspoon of salt and pepper. This is a good recipe for gluten-free large batch taco seasoning.
If you have never tried smoked paprika before then I recommend seeking it out on your seasonings aisle or where the hispanic seasoning are kept. Sometimes you can find a rack of Mexican seasonings that includes it. The smokiness really works well in tacos especially!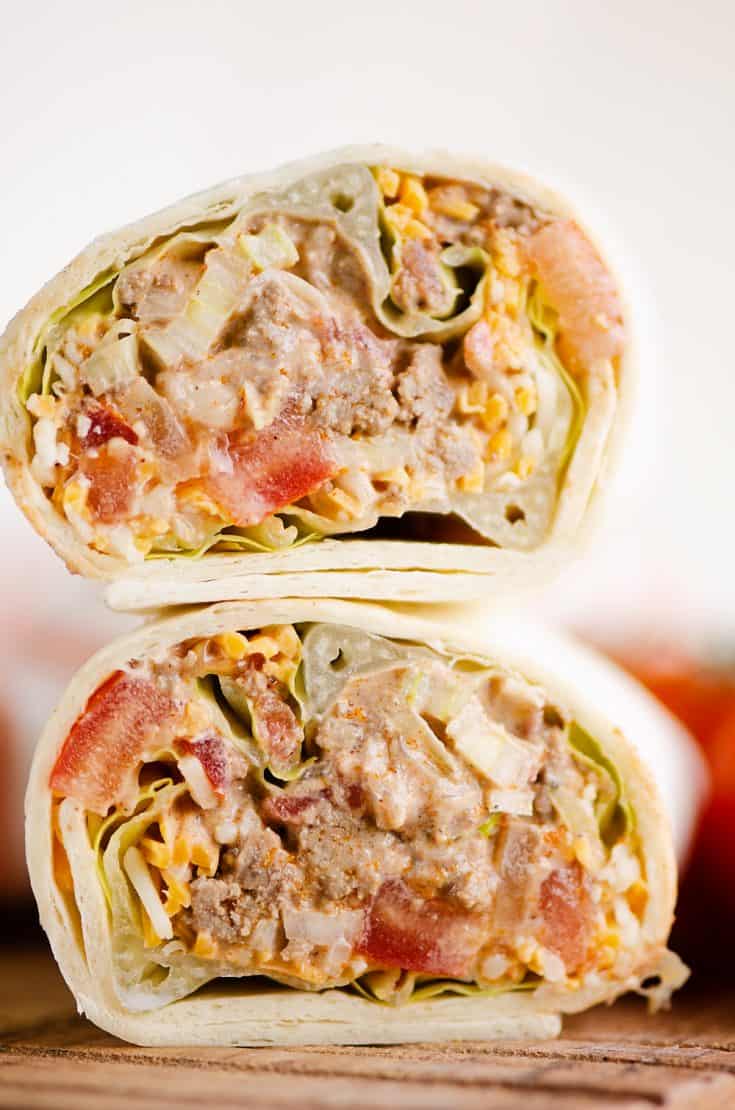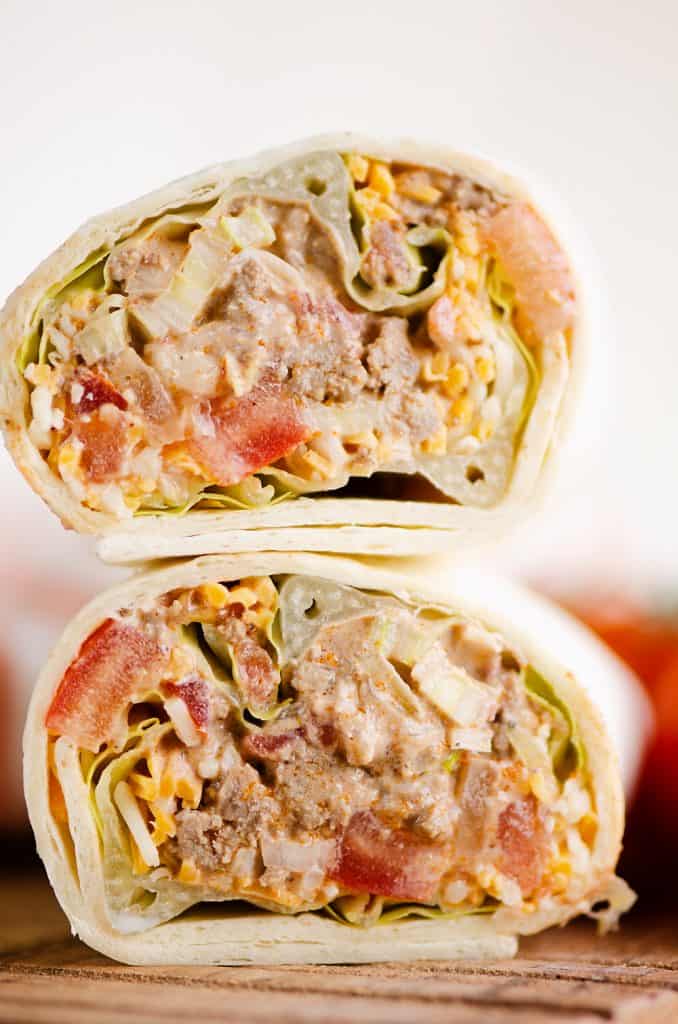 How do I prevent the wrap from getting soggy?
The best trick for preventing your wrap from getting soggy is to make sure that the ingredients that block water absorption go down as the first layer.
In this case, the cheese and large leaves of romaine lettuce will block the water best. You can also use a quick mist of spray-on olive oil to very lightly coat the inside of the tortilla to prevent the water from the lettuce and the taco meat from turning the tortilla into a soggy mess too.
What is the best way to store the taco wrap to enjoy later?
Roll the taco wrap up in saran wrap or similar self sealing plastic wrap. You can keep it in the fridge for 24 to 48 hours and eat later. Freezing a wrap is ok, but I don't recommend it. The lettuce gets wilted and the wrap will get soggy no matter what when you thaw it.
The best way to deal with freezing it is to just make extra seasoned taco meat and freeze that, then thaw it when you are ready to build a wrap or two. The taco meat will keep frozen in a properly sealed container for 30 days without any issues.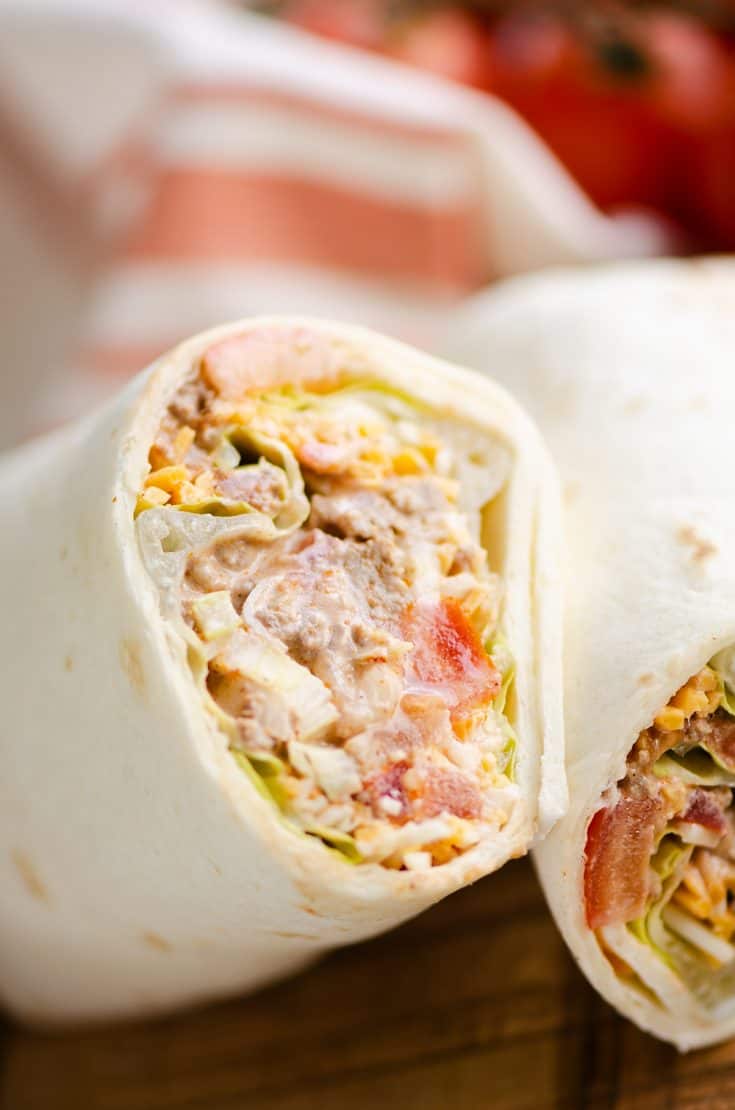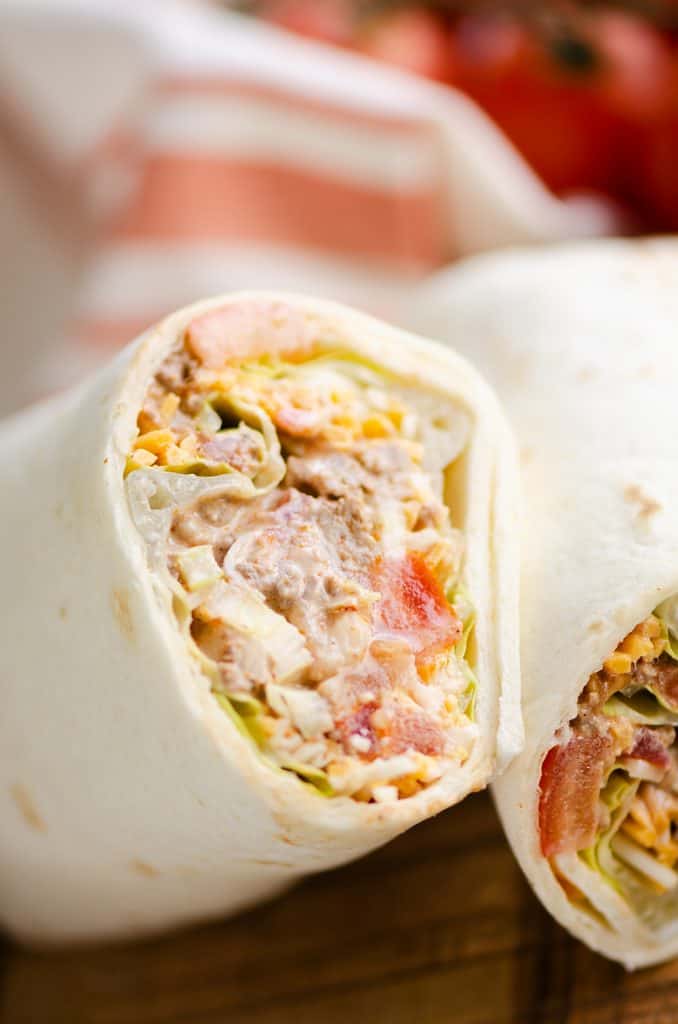 What side dishes work well with taco wraps?
Since a taco wrap is essentially a taco salad rolled into a tortilla, I would recommend a soup to go with it so you have a soup and sandwich style meal that makes a great lunch.
I have a few soups that I can suggest that I think work well to make an even heartier meal:
Light taco soup – Don't worry, it isn't going to taste exactly like your wrap and you can even dunk your taco wrap in it like a sauce if you want, plus it is quick and easy to make
Parmesan potato chowder – this is just a great soup for any meal, hot or you can even serve it cold too
Crock pot tortilla chicken soup – Southwestern flavors that also compliment the taco seasonings, and it uses corn tortillas too rather than white flour.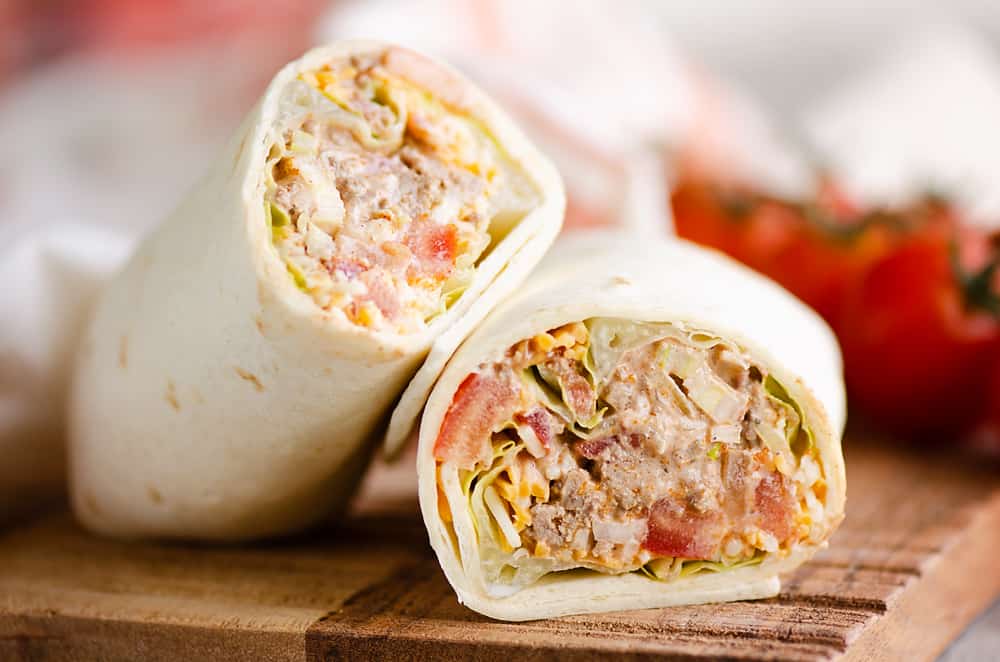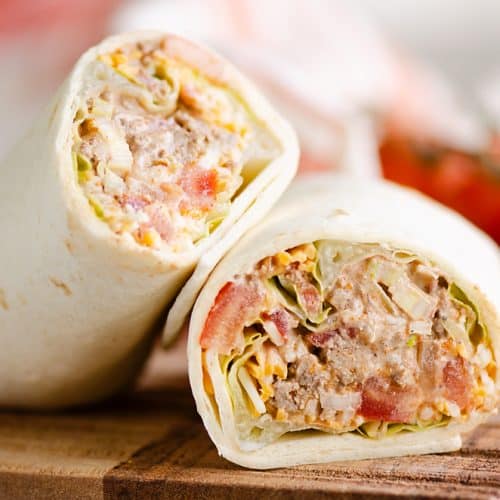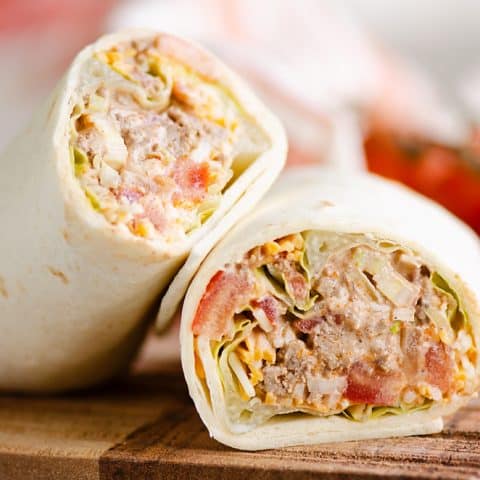 Hearty Taco Wrap
Hearty Taco Wrap is a wholesome lunch recipe that is perfect for big appetites! It will fill you up with ground beef seasoned with salsa and sour cream along with cheese and vegetables, to satisfy your craving for tacos in an easy and convenient wrap.
Ingredients
1 lb. lean ground beef
1 pkt. taco seasoning
1/2 c. sour cream
2/3 c. salsa
1/4 c. green onions, diced
2 c. Mexican blend cheese
1 1/2 c. chopped tomatoes
2 stalks romaine lettuce
6 large flour tortillas
Instructions
In a large skillet, saute hamburger until no longer pink, using your chopper to break apart.
Add in the taco seasoning and cook for 1 minute. Remove from the heat and stir in sour cream and salsa.
Arrange 2 whole leaves of romaine lettuce on each wrap. Top with 1/6th of the cheese, taco mixture, green onions and tomatoes.
Top with one more piece of lettuce and fold the sides of the tortilla towards the center. Carefully wrap in a log, while tucking the sides in for a good seal.
Cut in half and serve immediately or wrap tightly and refrigerate up to two days.

Notes
For easy meal prep, you can make and refrigerate the hamburger mixture ahead of time to make quick cold wraps later.
Recommended Products
As an Amazon Associate and member of other affiliate programs, I earn from qualifying purchases.
Nutrition Information:
Yield:

6
Serving Size:

1
Amount Per Serving:
Calories:

558
Total Fat:

27g
Saturated Fat:

13g
Trans Fat:

0g
Unsaturated Fat:

11g
Cholesterol:

113mg
Sodium:

733mg
Carbohydrates:

40g
Fiber:

7g
Sugar:

6g
Protein:

38g
Provided nutrition data is only an estimate. If you are tracking these nutrients for medical purposes, please consult an outside, trusted source.