A delicious mix of healthy entrees, snacks and sides make up this Healthy Weekly Meal Plan #83 for an easy week of nutritious meals your family will love!
It is starting to feel like it is Spring/Summer here in Minnesota and it is bizarrely wonderful?! I will happily take 50 and 60 degree days instead of our normal sub-zero winter temps in the Midwest. While it is a little scary to think what it means that our environment is acting so bizarrely, it is most definitely a nice reprieve. Now if only the spring and summer produce would miraculously be in season as well! In the mean time we will have to keep enjoying recipes like smoothies with frozen fruit to get that freshness in.
Stop back every Saturday for your weekly fix of daily entrees as well as a breakfast, lunch, snack and dessert! Just click on the photo or link to see the recipe. For even more healthy meal inspiration, check out our Healthy Weekly Meal Plan Archives HERE!
If you are looking for a great tool to organize your weekly meal plans, download this Free Printable Meal Planner + Calendar or check out this meal planner book.
Be sure to subscribe to my newsletter HERE so you never miss a meal plan!
~ HEALTHY WEEKLY MEAL PLAN ~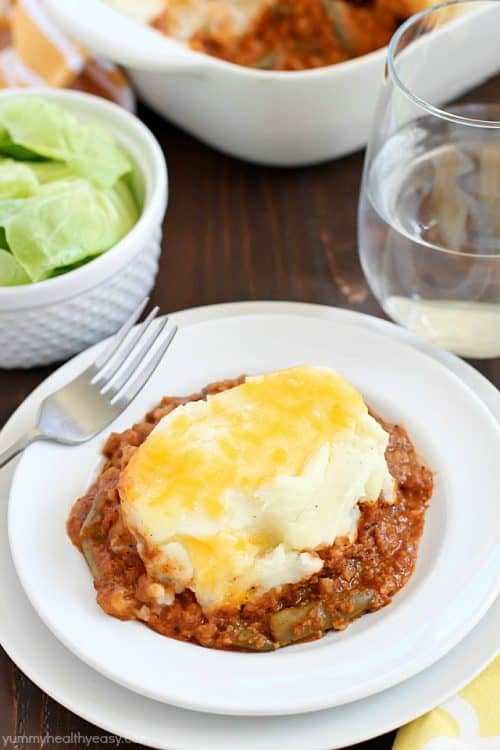 A super easy Vegetarian Shepard's Pie recipe (also known as cottage pie) that won't take you long to make and tastes delicious! A comforting meal that's meat free and fabulous. ?

MAIN DISH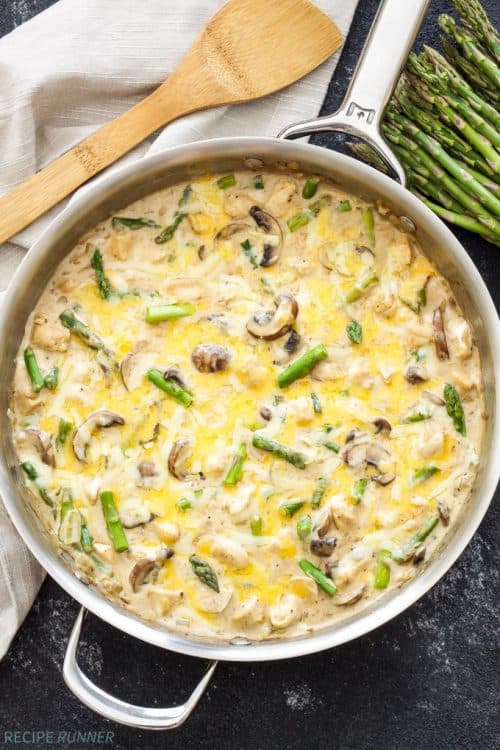 Comfort food you grew up with gets a one pot, lightened up, spring makeover! This One Pot Creamy Chicken and Asparagus Casserole is easy to make and perfect for a weeknight family dinner!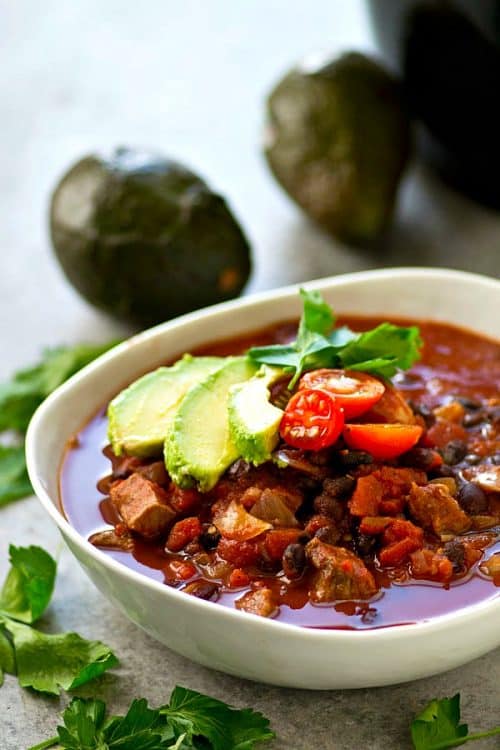 Let your crockpot make your game-day chili for you! This flavorful steak chili is unbelievably cozy and the beef is fall-apart tender.—Only 10 minutes prep time, then your crockpot does all the work!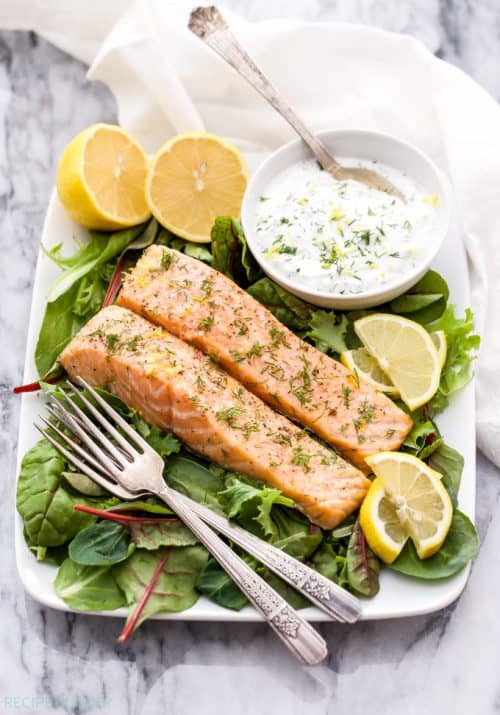 Sometimes the more simple a meal is the better it tastes and that's the case with this Baked Salmon with Lemon Dill Yogurt Sauce! This easy, fresh, flavorful and healthy dinner will be on the table in less than 30 minutes!

DINNER
Ranch Pork Chops with Grilled Jalapeno Corn Salsa is the perfect summer dinner! Fresh crisp corn is charred to perfection, mixed with jalapenos for a spicy salsa then served with juicy, grilled ranch pork chops!
SIDE DISH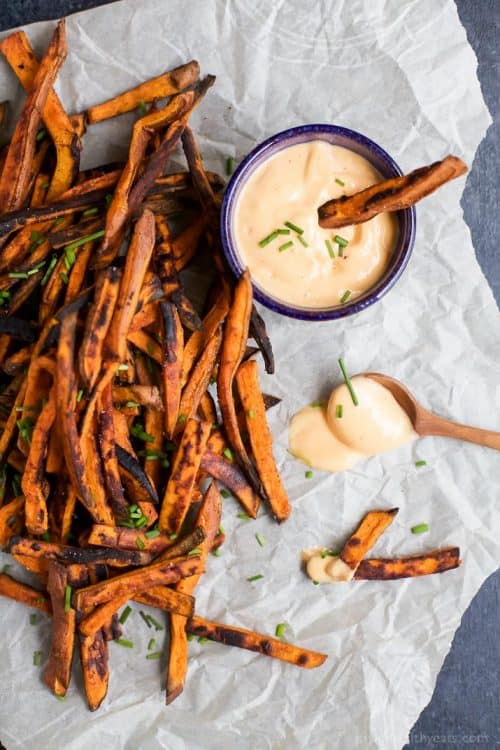 Crispy BAKED Chipotle Sweet Potato Fries – these babies are gonna be your new favorite healthy dinner side. Paired with a Honey Sriracha Aioli that you'll want to slather on everything!

BREAKFAST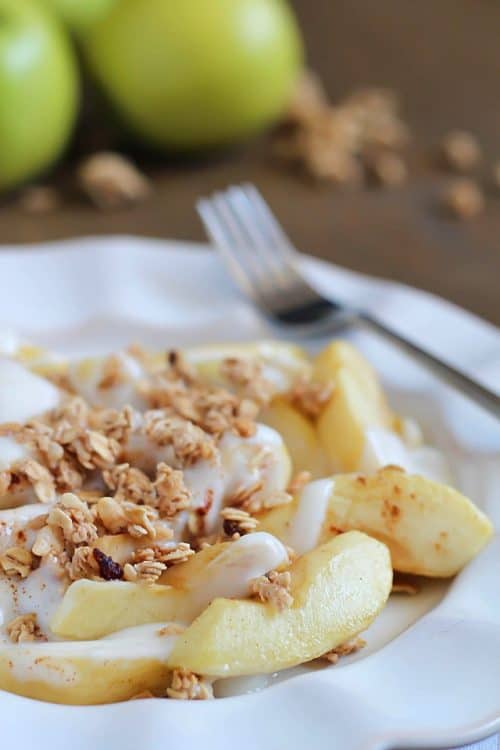 Baked Apples tossed in maple syrup and served with spiced yogurt and granola. Easy and healthy dessert, snack or breakfast!
DINNER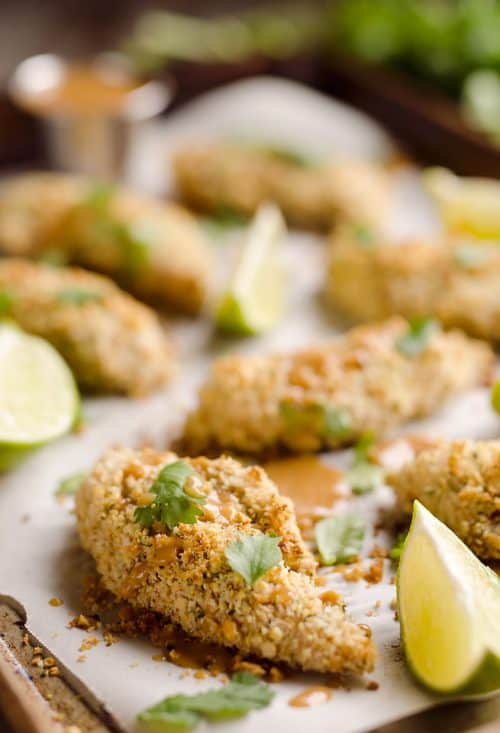 Light Thai Peanut Chicken Tenders are a healthy dinner idea bursting with bold and spicy Thai peanut flavors, paired with a simple two-ingredient sauce with creamy coconut milk!
DESSERT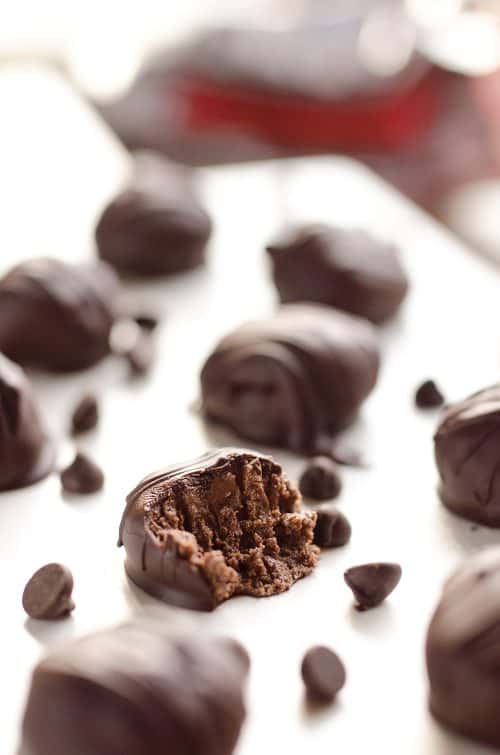 Protein Dark Chocolate Truffles are an easy and delicious treat made with protein powder and dark chocolate peanut butter for a healthy snack that tastes amazingly decadent!

BREAKFAST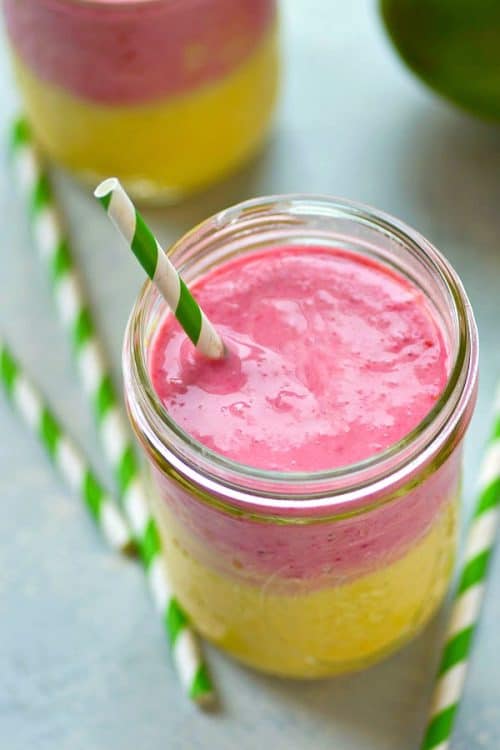 This pretty layered mango raspberry smoothie is SO easy to blend up you'll want to make it every single morning! The two colorful layers of smoothie goodness will start any morning off right.
LUNCH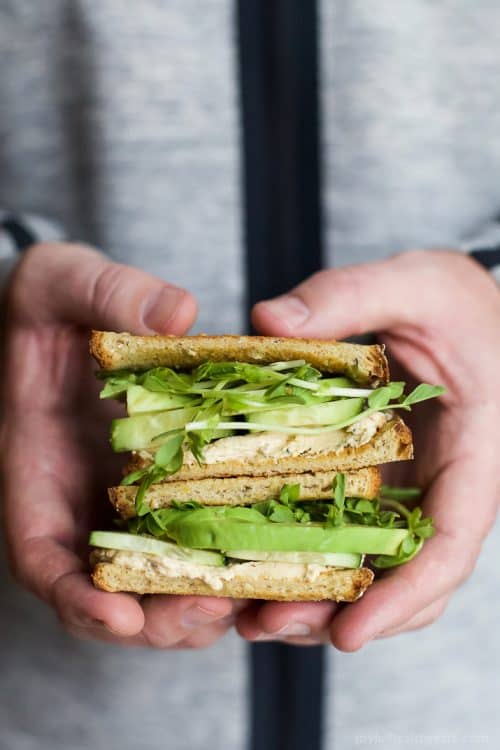 This heart healthy CUCUMBER AVOCADO SANDWICH slathered with an Herb Goat Cheese is the perfect lunch or quick dinner recipe. Believe me, you're gonna be in love!
DINNER
Shredded Brussels Sprouts and Kale Salad with parmesan and bacon is a delicious and healthy salad that is filled with sweet cranberries, salty almonds, and bacon! a perfect salad for meal prepping!
Find the Healthy Weekly Meal Plan Archives HERE!
Don't forget to subscribe to my newsletter HERE so you never miss a meal plan!
Use this Free Printable Weekly Meal Planner to organize your menu and grocery list. Take the guess work out of preparing weeknight dinners and grocery shopping trips with this easy planner.
With Salt & Wit | Recipe Runner | Whole & Heavenly Oven | The Creative Bite | Joyful Healthy Eats | Yummy Healthy Easy