These Healthy Holiday Side Dishes are perfect for your Thanksgiving, Christmas, or any other holiday celebration if you are looking for light and wholesome recipes to pair with your main dish.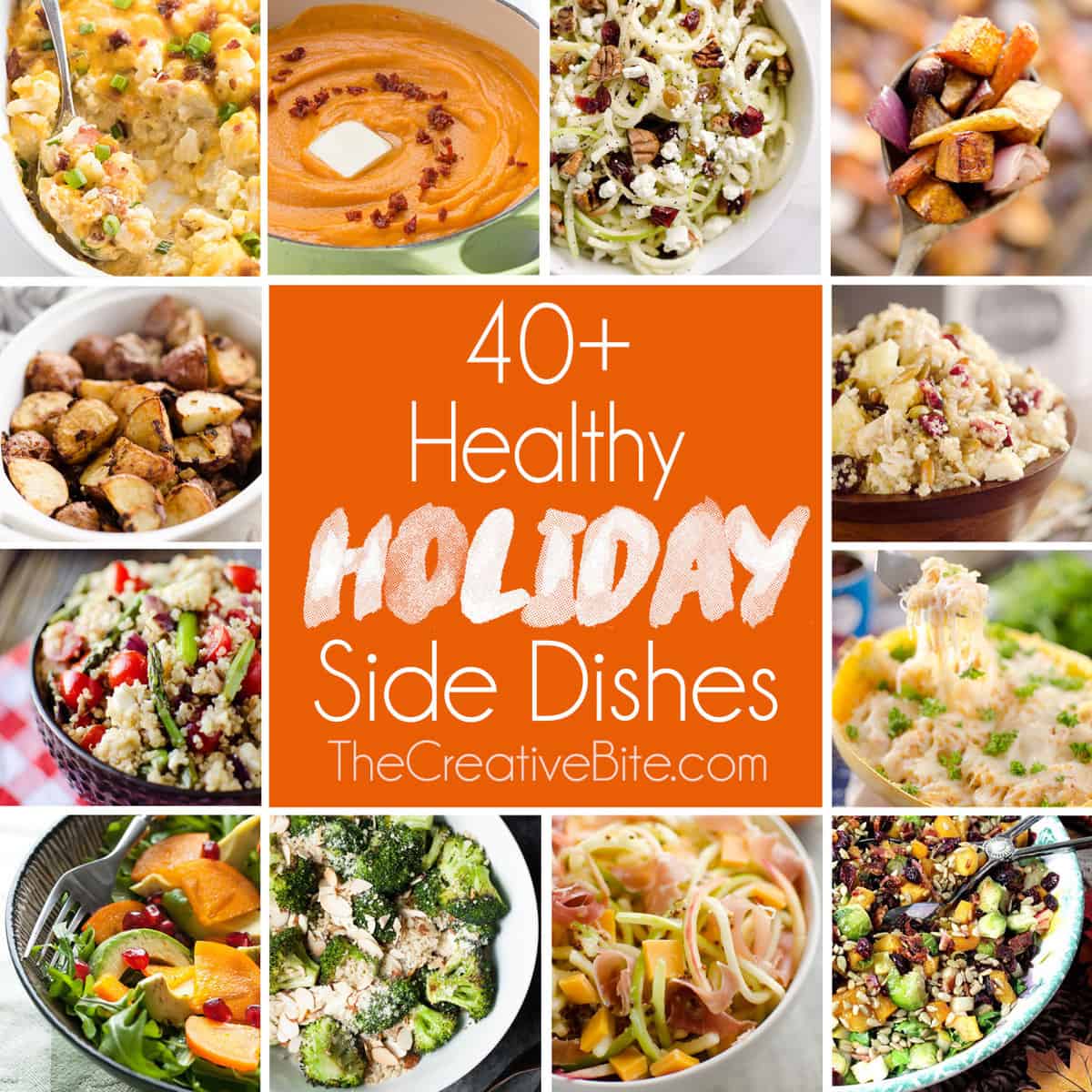 40+ Healthy Holiday Side Dishes
The holidays are riddled with buttery, rich, fatty recipes that taste amazing, but sometimes you are just looking to lighten things up this time of year. Whether you are on a diet for health reasons or are just looking to balance your holiday spread with some light and healthy options we have got you covered with these Healthy Holiday Side Dishes.
For me personally, if we are enjoying some rich prime rib for Christmas dinner, I like to pair it with a nice salad and some roasted vegetables. My family on the other hand would prefer to dish up some cheesy potatoes and bread and enjoy all the gluttony! 😉
Even if you aren't concerned with what you are eating during these family celebrations, it never hurts to have a healthy side dish or two on the table for those of use who enjoy a balance during the holidays.