Asparagus & Feta Quinoa Salad is a fresh and healthy salad full of vegetables and dressed in a light champagne vinaigrette. It's perfect for a lunch salad or served on the side with grilled meat.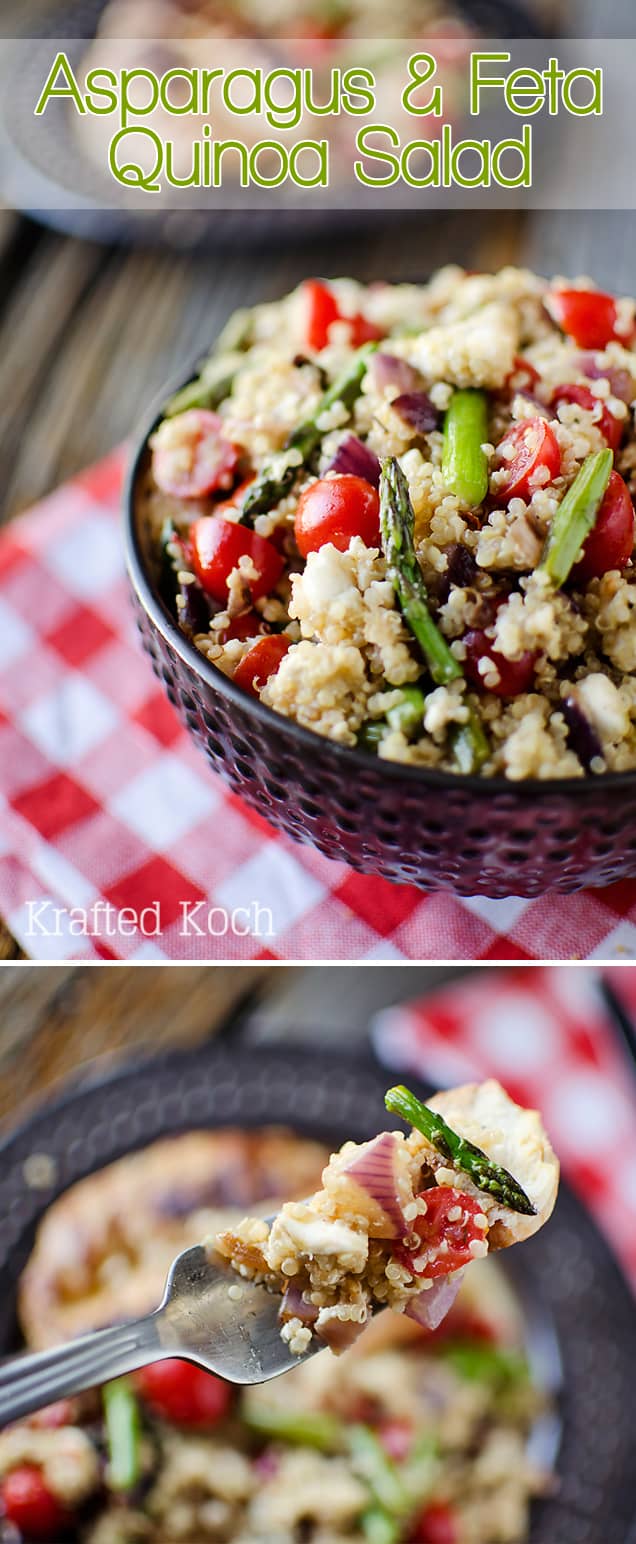 Asparagus & Feta Quinoa Salad
Do you ever have those foods, more often than not health foods, that you see everyone else eating and raving about, but you find yourself resisting the trend? Then you finally give in and try it, and wonder why you have been holding out so long because it is fantastic! I have had that happen on more than one occasion. A couple that come to mind are Greek yogurt and quinoa. I used to see people using Greek yogurt in place of sour cream, thinking, "You are crazy! Who wants to eat yogurt on their tacos?!". Or I would see all the pictures of quinoa dishes and curl my nose up at those weird spirally little grains. They just looked…well scary! Needless to say, as soon as I tried both of these foods, I soon realized why they were such a big hit.
Learn from my mistakes, and don't resist the urge to try some of these great foods. The only thing you will regret is waiting so long to actually give them a go! Not only is quinoa tasty but it is extremely healthy. It is considered by most to be a superfood and is classified as a whole grain which is naturally gluten-free. The great part about any dish with quinoa, is that it can be served as a side dish to any cut of meat, or it can stand alone as an entree with all of it's fiber and protein. This Asparagus & Feta Quinoa Salad was one of the first quinoa dishes I ever made, and it continues to be a delicious staple in my menu.