A variety of entrees and dinners using rice and other basic pantry staples. If you are looking to make an easy and delicious recipe with ingredients already in your kitchen, we have got you covered!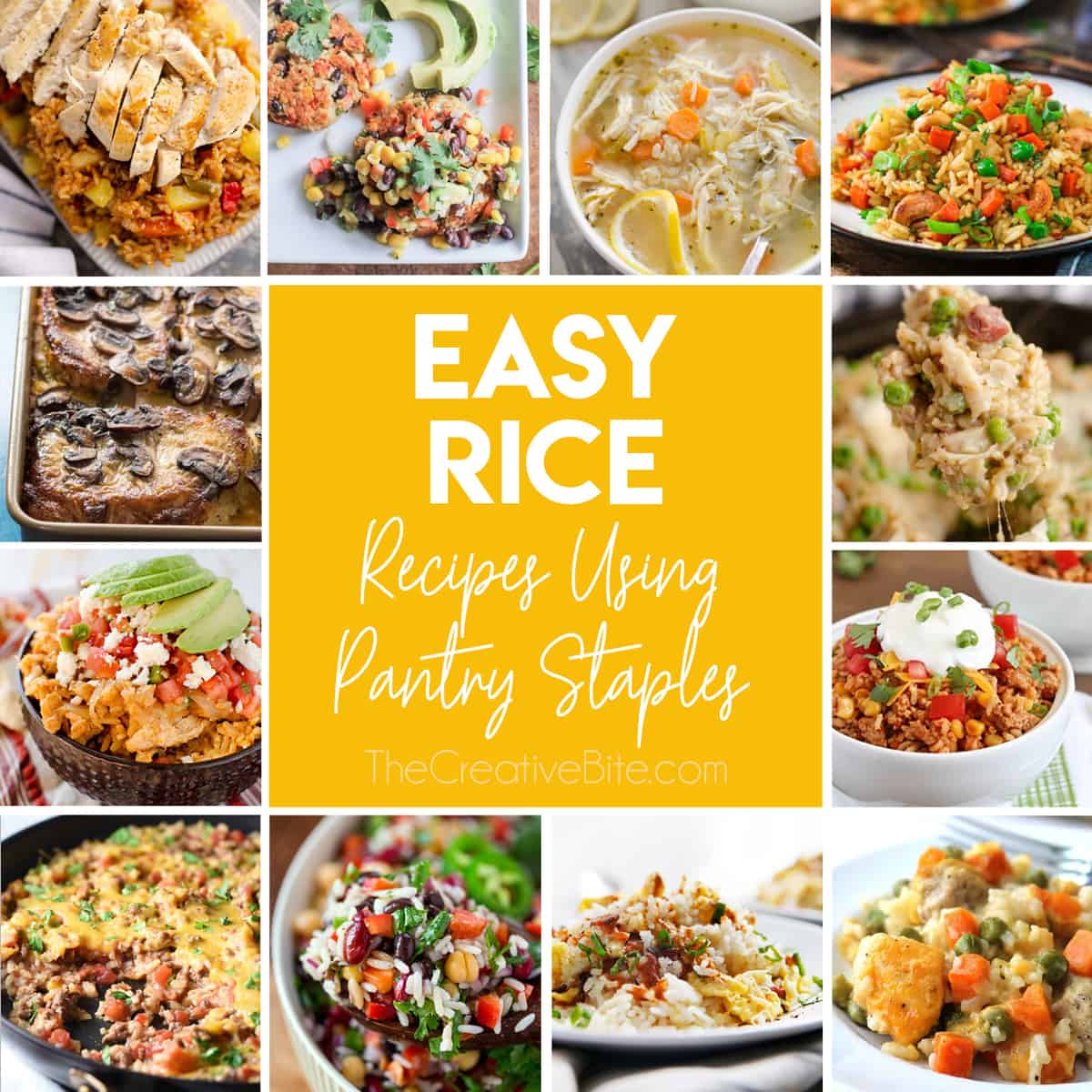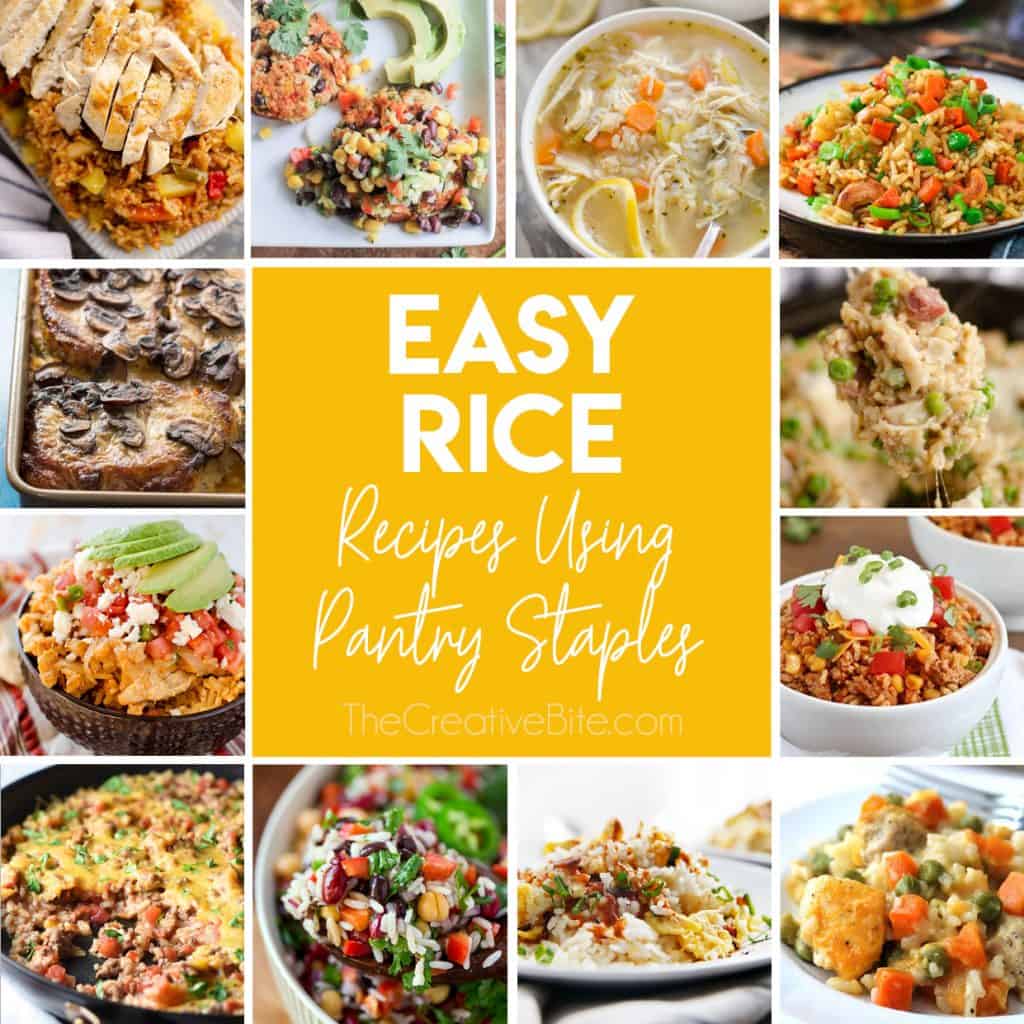 Easy Rice Recipes
In light of recent events, we are sharing this great list of easy rice recipes for anyone looking for simple pantry recipes. As I browsed the grocery store to pick up a few items for my pantry, I noticed that the rice was wiped out. That leads me to believe that most of you have a few bags sitting and home and need a great recipe to use it up!
Meals made with Pantry Staples
If you are looking for a simple recipe with ingredients you probably already have in your kitchen pantry, we have some amazing recipes, including lots of hearty dinners, simple side dishes and even dessert in these 35 rice recipes.
The recipes include some meat and cheese that most people will have in their freezers or refrigerator. The rest of the ingredients are mostly varieties of rice, canned beans, spices and canned vegetables. It's amazing what easy rice recipes you can cook up with what is already in your pantry!
Easy Rice Recipes Using Pantry Staples