40+ Healthy Cinco de Mayo Recipes
Over 40 of the best light and health recipes perfect for celebrating the big day. From Mexican appetizers and drinks to a variety of Tex Mex and Southwestern entrees, there is a delicious recipe for every part of your meal!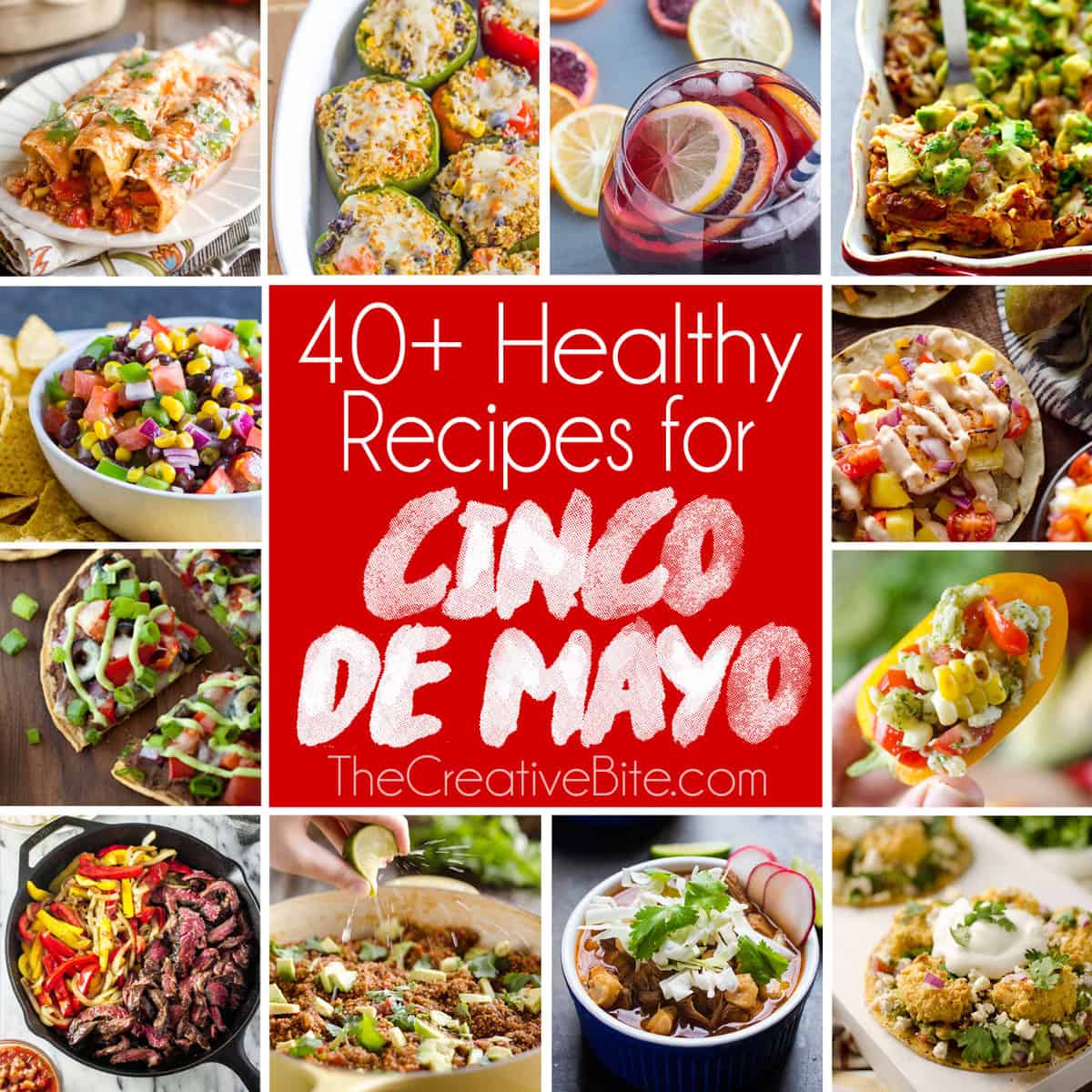 Cinco de Mayo seems to be the perfect holiday for Americans. Basically it is a huge celebration for us, where we have an excuse to eat good food and consume numerous alcoholic beverages without any family obligations! 😉 While I am all about a holiday that revolves around food and drink, there is no reason we can't enjoy some healthy dishes during the celebration. Honestly, lots of Mexican dishes tend to be on the lighter side anyways, apart from the dishes that are covered in melted cheese.
These dishes are made from lots of wholesome ingredients and lean meats to create classic Mexican recipes and southwest dishes with a twist! Last but not least, we certainly didn't forget to include a few beverages with a lighter take so you can drink with the best of them!
Appetizers










Entrees























Drinks