Love Monster Energy Bites are a healthy treat perfect for your Valentine. Kids and adults will love these monsters loaded with peanut butter, chia seeds and almonds with a little bit of chocolate for a protein packed sweet!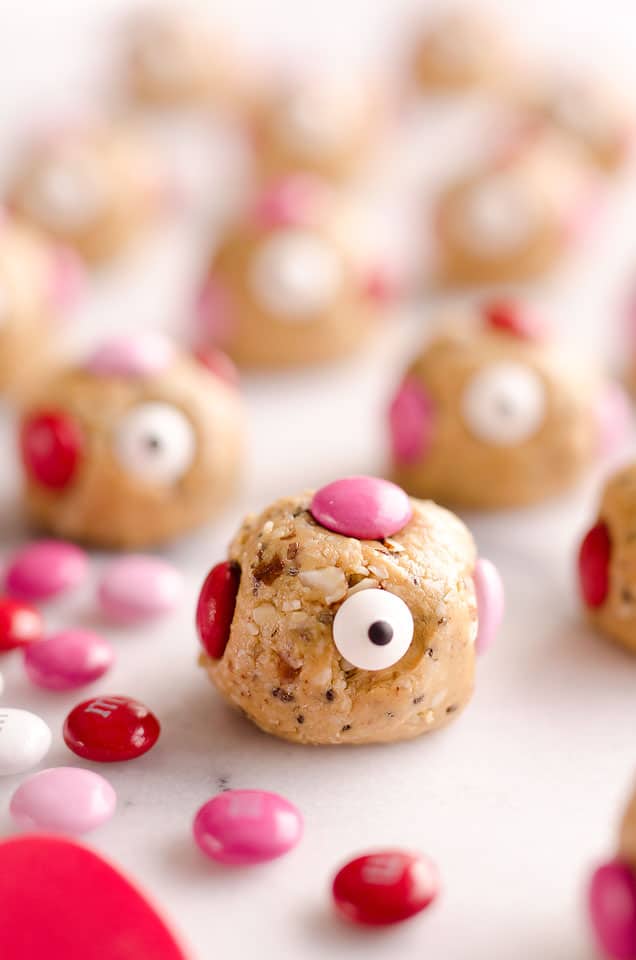 Love Monster Energy Bites
I was having some more fun with these cute pink, red and white Valentine M&Ms
 and whipped up these energy bites for the Valentine's Day which is quickly approaching. I thought I would make something a bit healthier than these Triple Chocolate Peanut Butter No Bake Bars and create these cute little Love Monsters with some fun candy eyeballs
!
I started with the base recipe from one of my most popular recipes, these Cranberry Almond Energy Bites and went for more of a monster cookie flavor. I kept it light by only adding a few M&Ms to each energy bite, but you could certainly load them down with chocolate…I won't judge you! 😉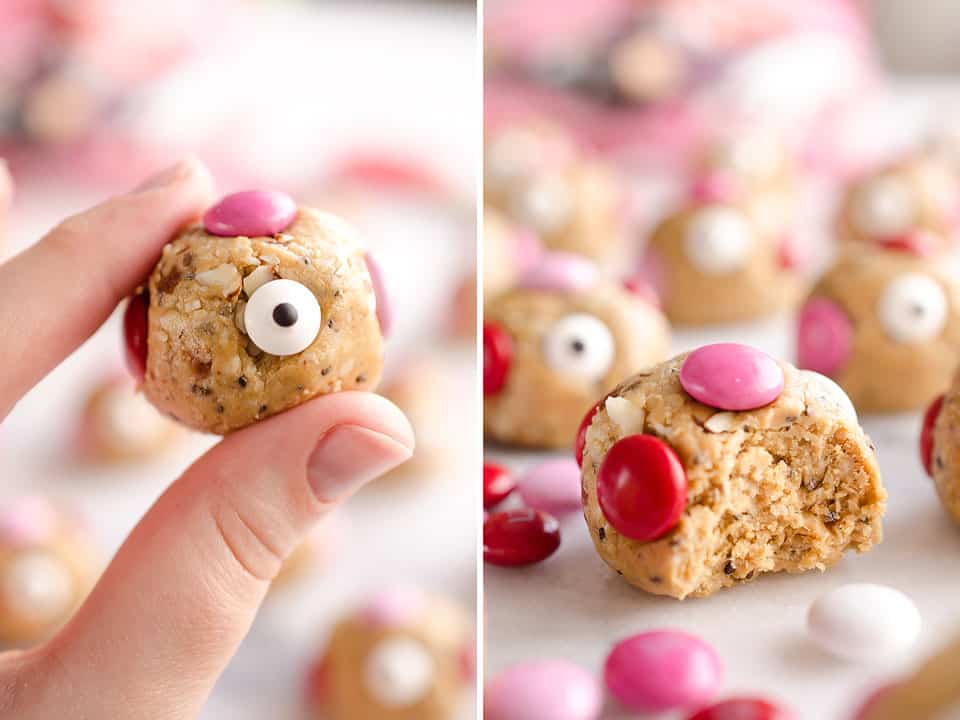 Do you have any big plans for Valentine's Day or will you be flying solo? Personally, I told my husband we should skip gifts this year and instead i want to go skiing some weekend in February. The weather has been so nice here in Minnesota, staying in the 30s, that it would be a shame to not hit the slopes at least once this year!
Growing up in elementary school, we used to take an annual ski trip and I was always an underachiever when it came to skiing. I gained my confidence after a week vacation to the mountains in Austria with my host family. I quickly learned how to ski the hard way. They brought me to the top of the mountain and I had to make my way down one way or another!
I distinctly remember one of the first days flying down the hill towards the people on the standing lift and having to thrust myself into the snow so I didn't run into all those innocent people! Oiy. Well, needless to say, I learned a few tricks along the way and now I enjoy a good ski session every now and again. I don't know if I am ready for full on mountains again any time soon though…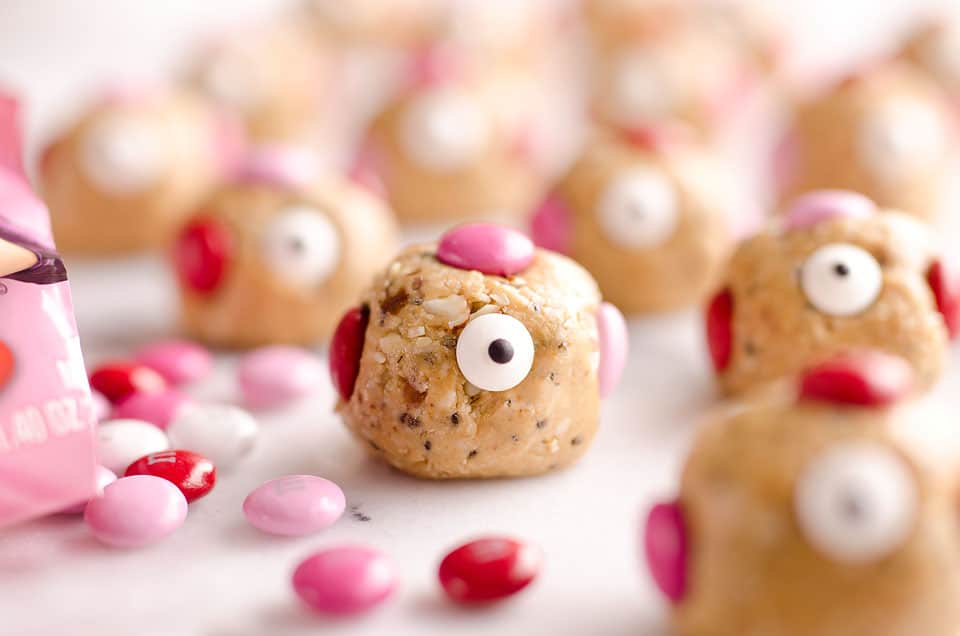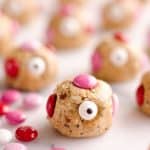 Print Recipe
Love Monster Energy Bites
Ingredients
1 1/2

c.

quick oats

3/4

c.

peanut butter

2

tsp.

chia seeds

optional

3

Tbsp.

honey

1 1/2

tsp.

vanilla extract

1/4

c.

almonds

1/4

c.

m&ms
Instructions
Add everything but the M&Ms and eye candies to your food processor. Pulse until the mixture is well combined.

Scoop 2 Tablespoons into your hands and roll into an even ball. Add one eye candy and 3 M&Ms to each ball.

Store refrigerated or frozen.
More treats perfect for your Valentine!