Hidden Veggie Mac & Cheese is an easy meal for the kids with secret vegetables that add nutrition for a healthy recipe that you can feel good about.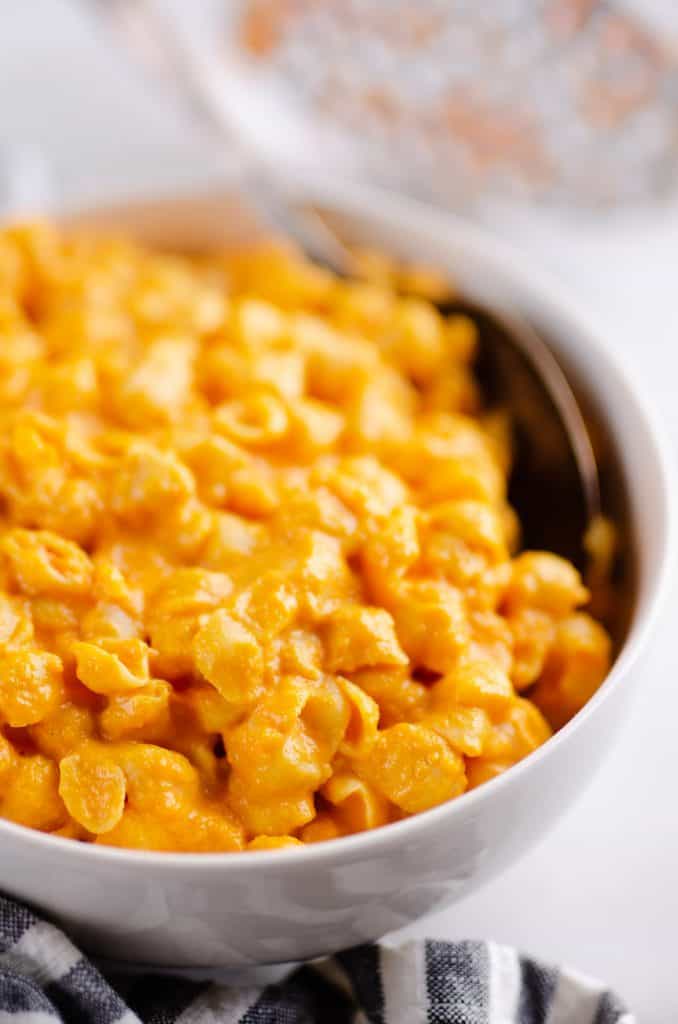 Easy & Healthy Macaroni & Cheese
Hidden veggie mac and cheese gets filed under sneaky ways that parents can get kids eating their veggies. Sure, this may come back to haunt you in the teenage years, but getting proper nutrition can sometimes comes with challenges.
In this case, the ends justifies the means and the means justifies the ends. In nutritional terms, this is known as a win-win. Because of course mac and cheese always sits high on the list of winners when it comes to taking care of an eager appetite.
You can sneak veggies into my other mac and cheese recipes like taco mac and cheese too.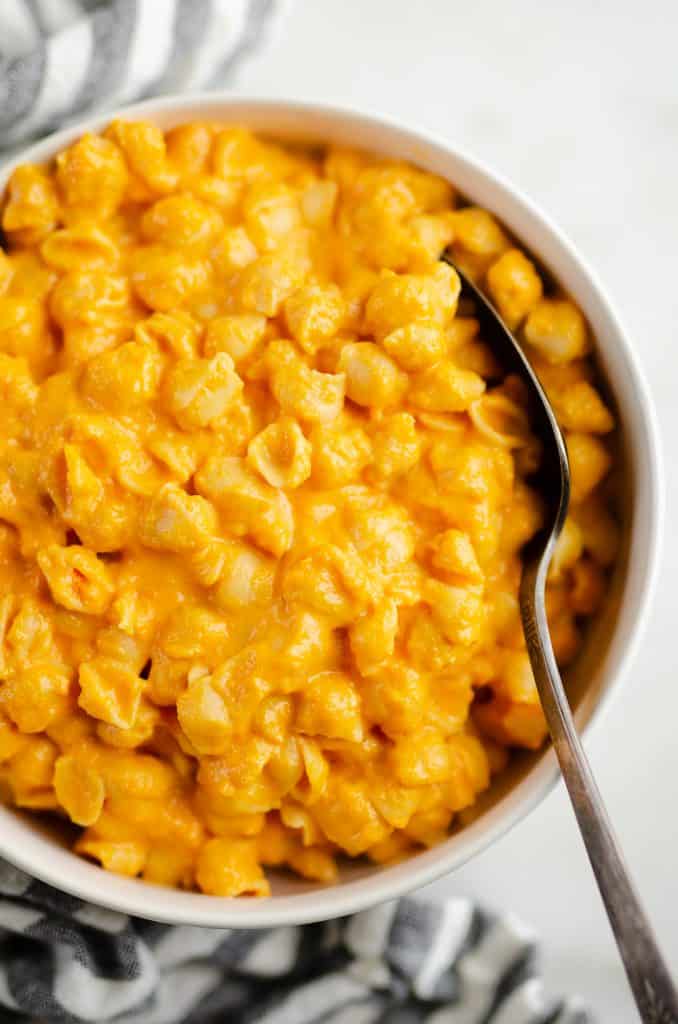 The Secret Of Hidden Veggie Mac And Cheese
The secret to blending in vegetables to macaroni and cheese, isn't only choosing the right vegetable, but also making sure they are blended silky smooth.
If you don't have access to a immersion hand blender then mashing them will suffice, but taking that extra step to blend them into the cheese sauce really disguises them best.
The beauty of this kid friendly recipe is that you can use whatever box of mac n cheese that you prefer. If that means you use gluten free, organic or good old Kraft classic, it will work all the same.
Carrots Work The Best
Carrots and squash are the easiest veggies to hide for a few reasons. First, the cardinal rule of good camouflage is matching the surroundings. Orange carrots only make the mac cheese sauce look even more orange. It doesn't distract the attention and make anyone say, "What is this?"
If you get asked that question, then you already know you have lost the battle.
Because if you have to explain anything, then it is probably going to sound like "Well… it's good for you so you should try it. You might not just like it… you might love it… It might be your favorite food!"
Then just kick back, take a deep breath, and watch as it gets pushed around the plate for the next fifteen minutes. Raise the white flag of surrender and try not to let it bother you. Moments like these have been known to make parents go completely nuts.
Next, not just the color but also the texture of carrots and squash will blend in. Steaming then mashing the carrots helps them just enrich and thicken the cheese sauce. Just saying "cheese sauce" will suffice to whet some appetites.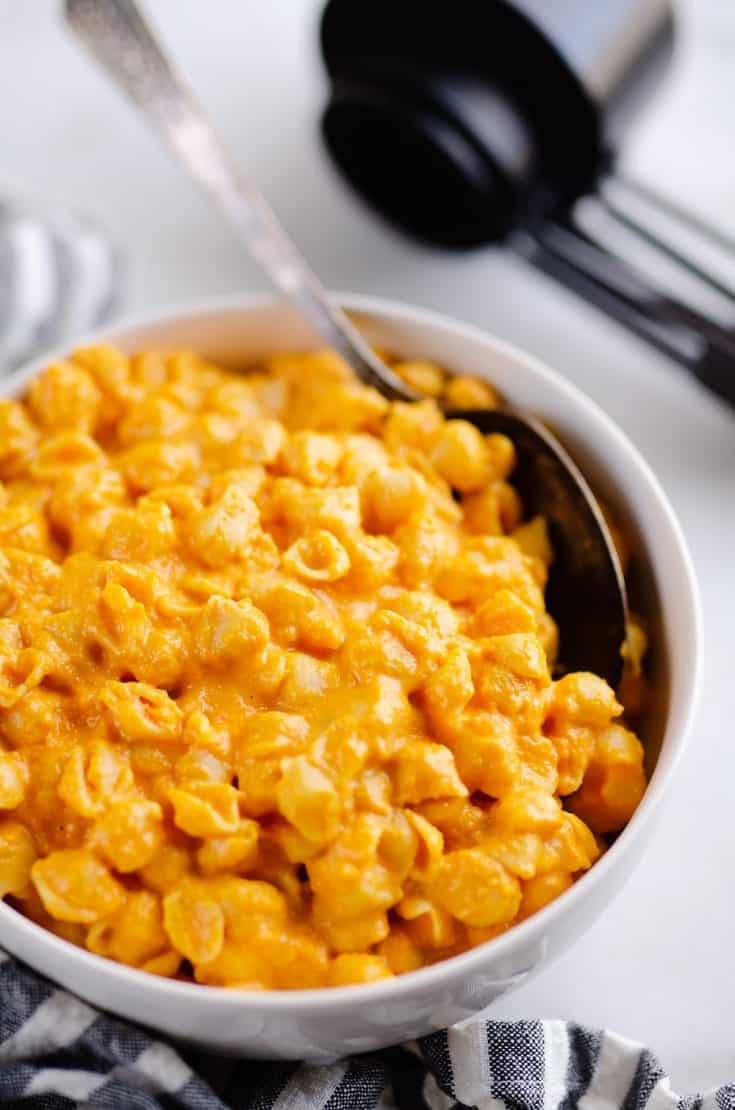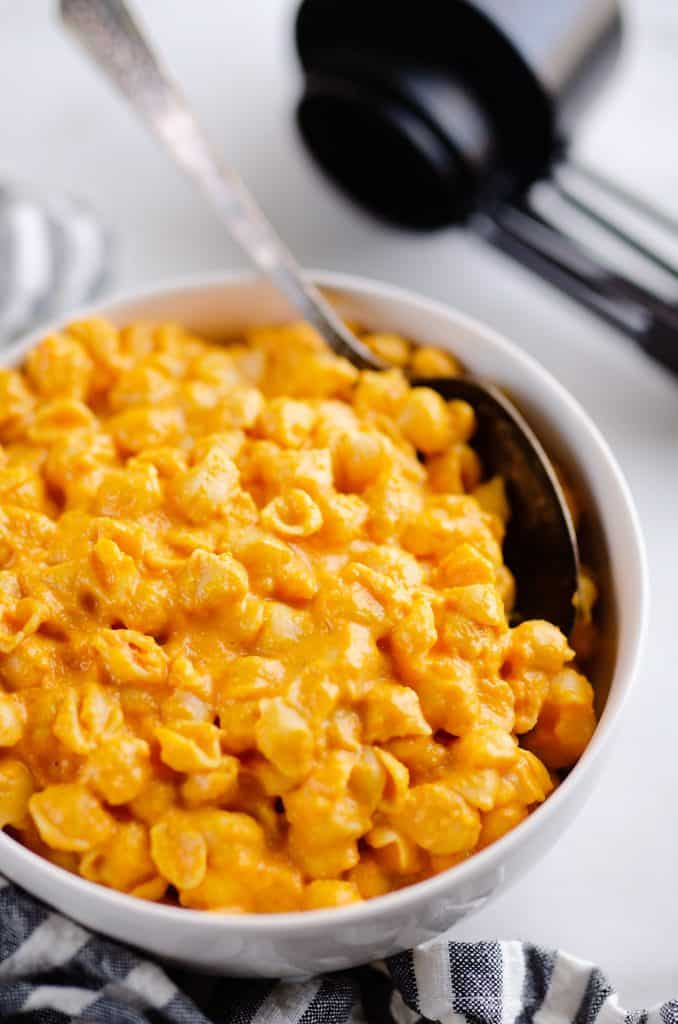 Why Hide Carrots In The Mac And Cheese?
Just because kids go through the phase of not liking certain foods, giving up on getting them proper nutrition just is never an option. Yes, resorting to food espionage is not ideal, but getting proper nutrition is good for the state of overall health.
At the end of the day, which would you prefer? A healthy kid that you tricked into eating veggies or a kid who never eats vegetables. I'll take trickery personally.
Far be it for me to tell anyone how to parent. We all know every child presents their own unique set of challenges. I'm just here to show you how I do it.
Any Other Veggies To Suggest?
Carrots work well in mac and cheese but you can also get away with using a few other great veggies the same way.
Cauliflower easily disguises itself as well. It mashes to a nice smooth consistency, and the color hides very well inside the cheese sauce. You don't have to worry about using white or orange cheddar versions of mac & cheese either. It works with both.
Another root vegetable that works well is rutabagas. These have a lot of vitamins and minerals as well and they hide just as well in mac cheese as the aforementioned carrots and cauliflower.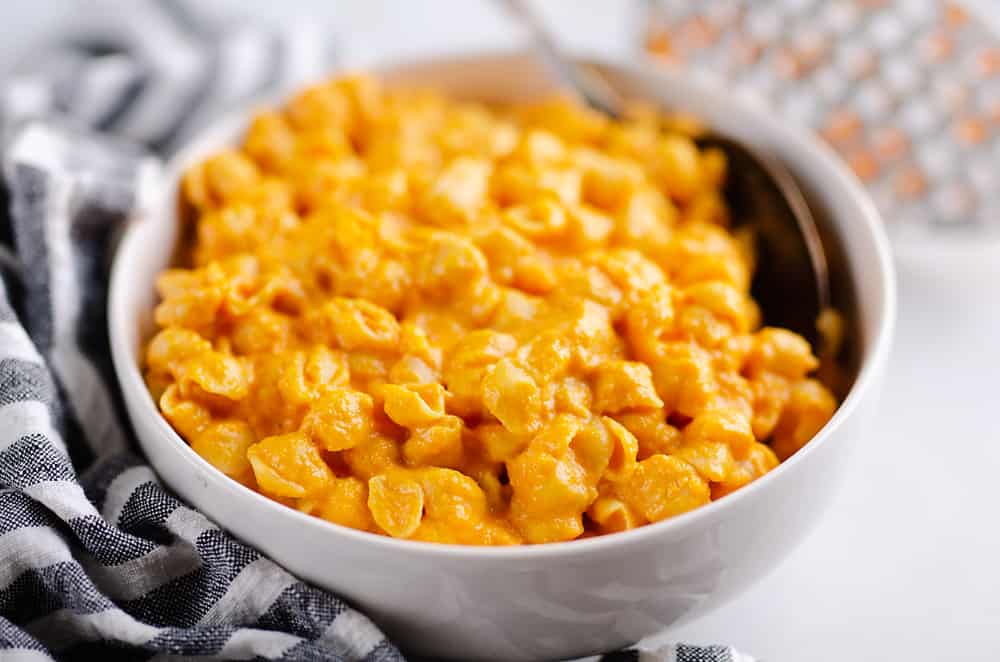 The Pluses And Minuses Of Hiding Veggies
There are more benefits than downsides to hiding veggies. On the plus side:
Better Nutrition – Mac and cheese tastes great, but in terms of nutrition, it is typically one of the processed foods that doesn't get very high marks. Hiding some veggies certainly offsets that issue.
Food The Kids Will Eat – I have never met a child that didn't absolutely love eating mac cheese. It is like the universal food beloved by kids the world over. I swear kids would eat it every day for breakfast, lunch, and dinner if given half a chance.
Hiding the veggies in the mac and cheese means not having to toss them out just because they sat on the plate half nibbled on but never eaten. Only messed with enough to make them unsuitable for leftovers.
The minuses are few but there are a couple. Just don't let it discourage you from making the effort regardless. The pluses outweigh the minuses no matter what.
It isn't teaching children to eat and enjoy the vegetable itself when it is presented in it's natural form. This is the biggest consideration.
Mac and cheese is so simple to make and adding hidden veggies does add one single layer of complexity. But just use the water you will boil the mac noodles in. That way you get the broth of the veggies to flavor the noodles even more.
You risk getting discovered. This isn't so bad so don't let it deter you. It usually happens after the entire plate has been cleared anyway.
More Kid Friendly Healthy Food Options
Here are some other healthy minded foods that kids won't turn their nose up at: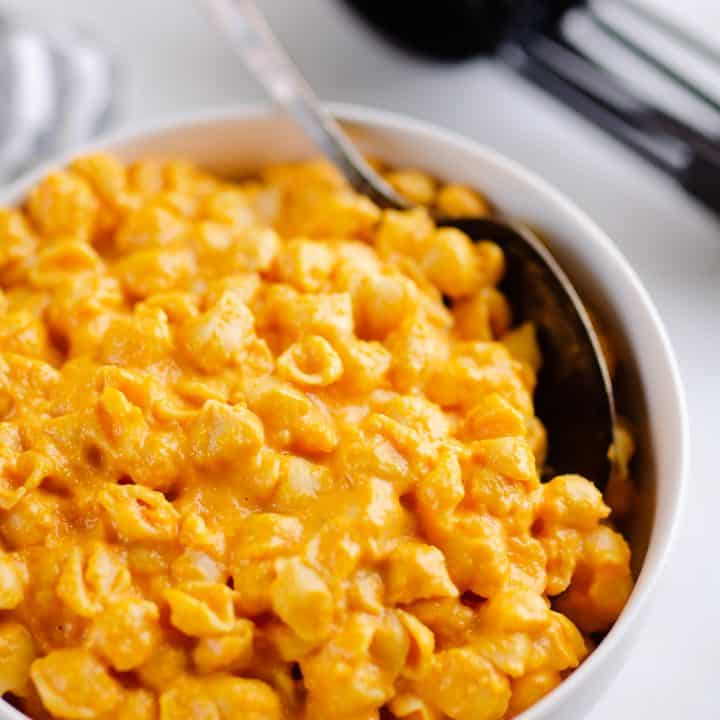 Hidden Veggie Mac & Cheese
Hidden Veggie Mac & Cheese is an easy meal for the kids with secret vegetables that add nutrition for a healthy recipe that you can feel good about.
Ingredients
1 box macaroni and cheese, prepared
1 c. steamed carrots or squash
Instructions
Mash or roughly chop the steamed carrots and add to your prepared cheese sauce. Use an immersion blender to blend it very smooth.
Stir in pasta and trick your children into eating their veggies
Recommended Products
As an Amazon Associate and member of other affiliate programs, I earn from qualifying purchases.