A delicious mix of healthy entrees, snacks and sides make up this Healthy Weekly Meal Plan #89 for an easy week of nutritious meals your family will love!
This week I saw multiple Facebook friends sharing photos of SNOW! What the actual heck is going on? In Minnesota, where it is suppose to be the roughest weather, we have been enjoying sunshine and clear skies! Last week I signed up for a golf membership and have been hitting the greens on the regular. I LOVE this weather!
Speaking of golf, I did a little Google research as to what the average person pays for a full membership and it's craziness people! According to Google, it's anywhere from $1,000-$25,000. Let me tell you, that is not what I am paying. I am paying less than $300 for an entire year's membership to golf as much as I want. This is just one of the amazing benefits to living in a small town. Cost of living is a very real thing! (Don't get my sister started on the vastly different cost of daycare! 😉 lol)
Stop back every Saturday for your weekly fix of daily entrees as well as a breakfast, lunch, snack and dessert! Just click on the photo or link to see the recipe. For even more healthy meal inspiration, check out our Healthy Weekly Meal Plan Archives HERE!
If you are looking for a great tool to organize your weekly meal plans, download this Free Printable Meal Planner + Calendar or check out this meal planner book.
Be sure to subscribe to my newsletter HERE so you never miss a meal plan!
~ HEALTHY WEEKLY MEAL PLAN ~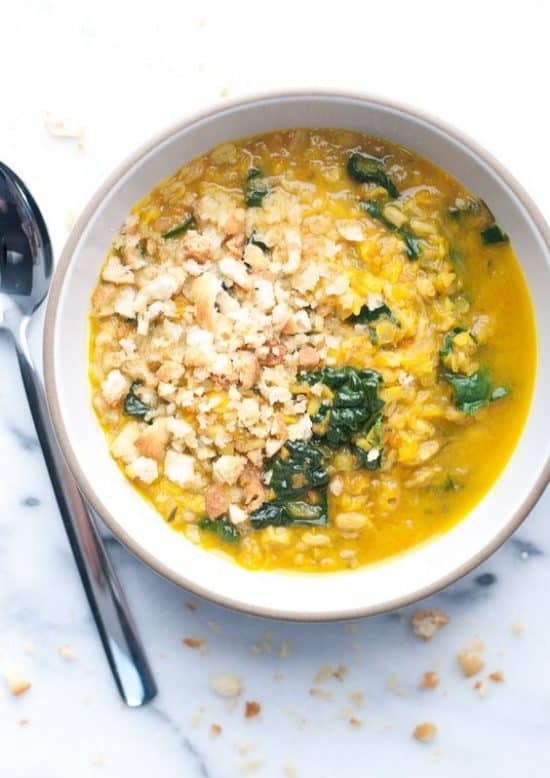 Healing Tumeric Lentil & Farro Soup the perfect meatless Monday meal to warm you up from head to toe.


DINNER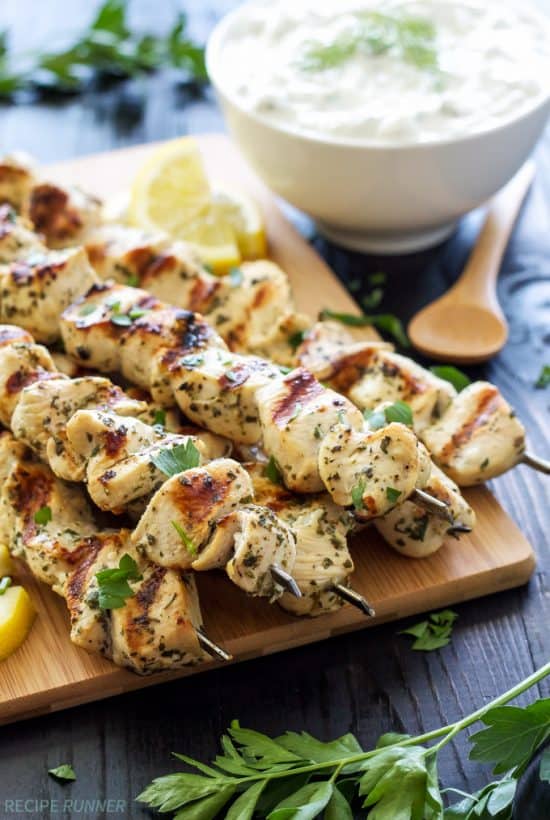 Lemon, garlic, oregano, and parsley add amazing flavor to these chicken skewers! Serve them with healthy homemade tzatziki sauce for a delicious and easy to make meal!
SIDE DISH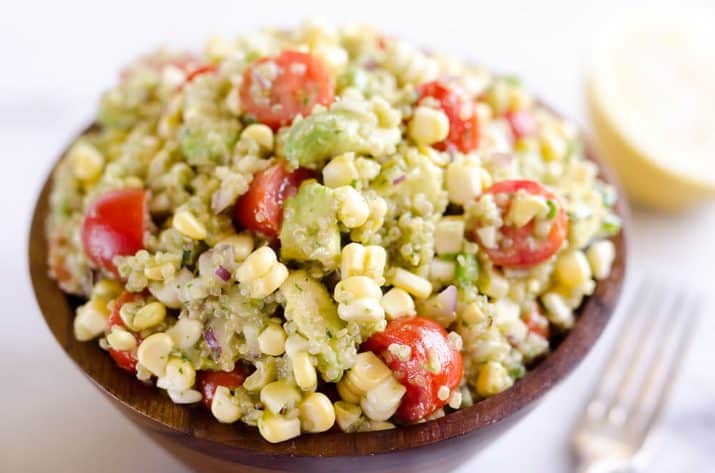 Cilantro Quinoa Corn Salad a light and refreshing salad perfect for an easy packed lunch or a side salad for a cookout.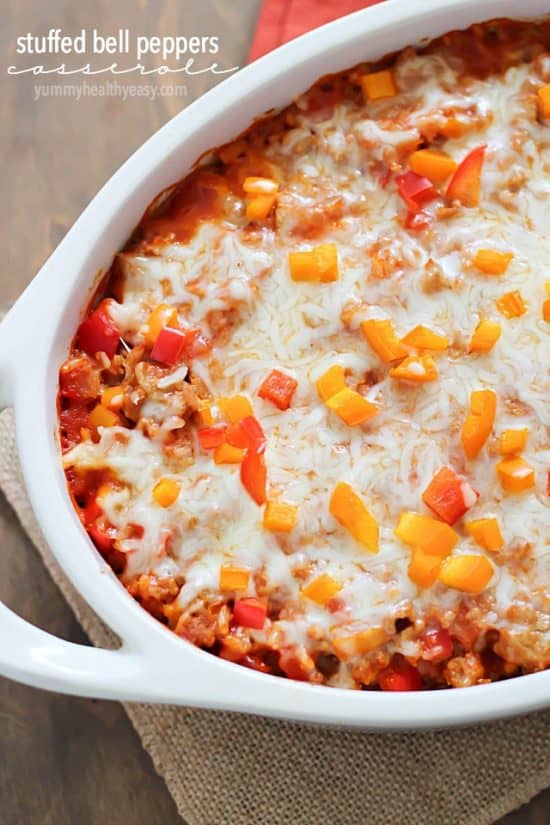 Take those boring stuffed peppers to the next level by turning them into a stuffed pepper casserole!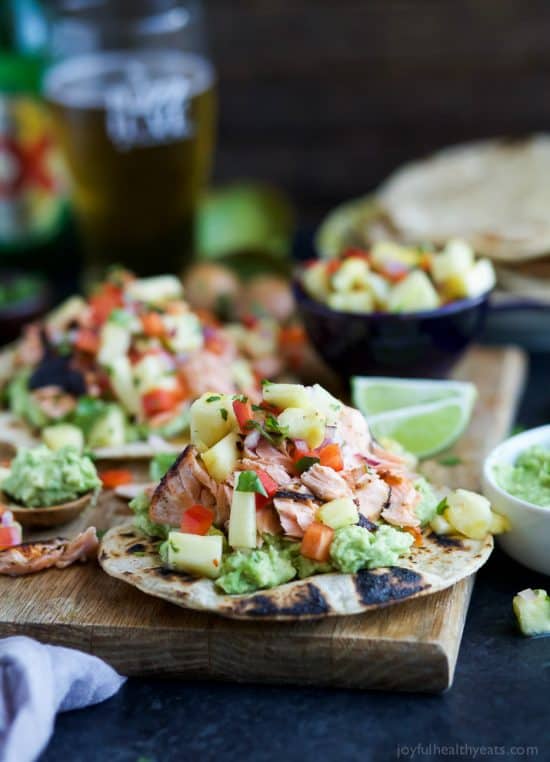 PINEAPPLE CHIPOTLE SALMON TOSTADAS – slightly charred smoky Salmon combined with Spicy Pineapple Salsa and creamy Avocados. These Tostadas take 30 minutes to make and are only 283 calories, a must make for a busy weeknight!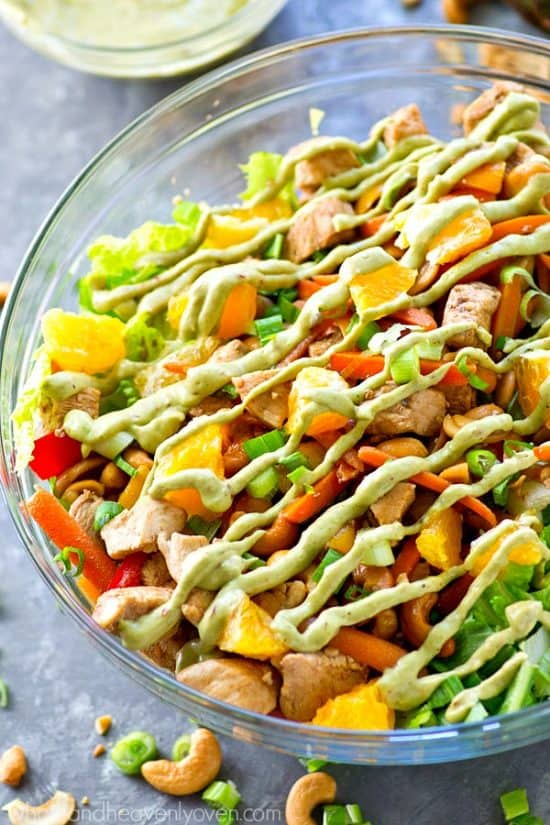 Love cashew chicken? You're going to love it even more in super-healthy Cashew Chicken salad form with an insane kicked-up chipotle avocado dressing drizzled on top!

SNACK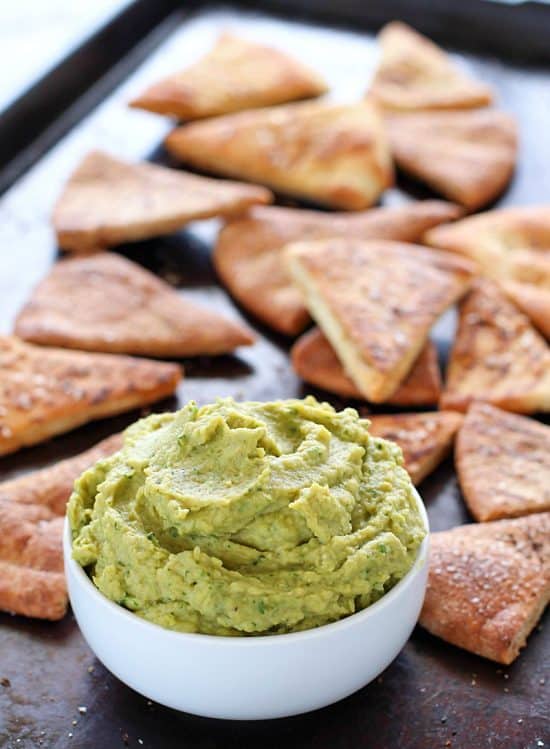 Avocado Hummus with Homemade Pita Chips – you will go crazy for the combo of avocado, garbanzo beans and spices! Dip in some easy homemade pita chips, and you have yourself a healthy, flavorful snack!
LUNCH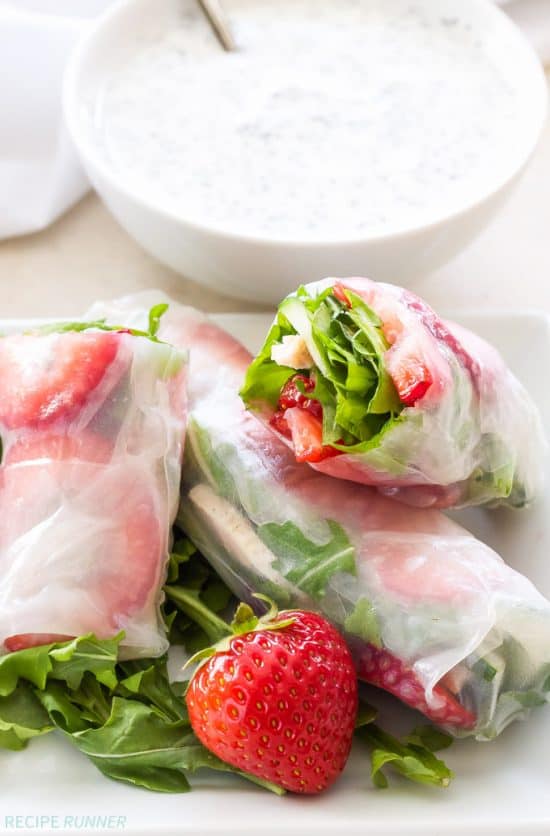 These fresh and crunchy Grilled Chicken and Strawberry Spring Rolls are full of summer flavor! Dip them in a healthy poppy seed dressing for a fun and easy appetizer or light dinner!
DINNER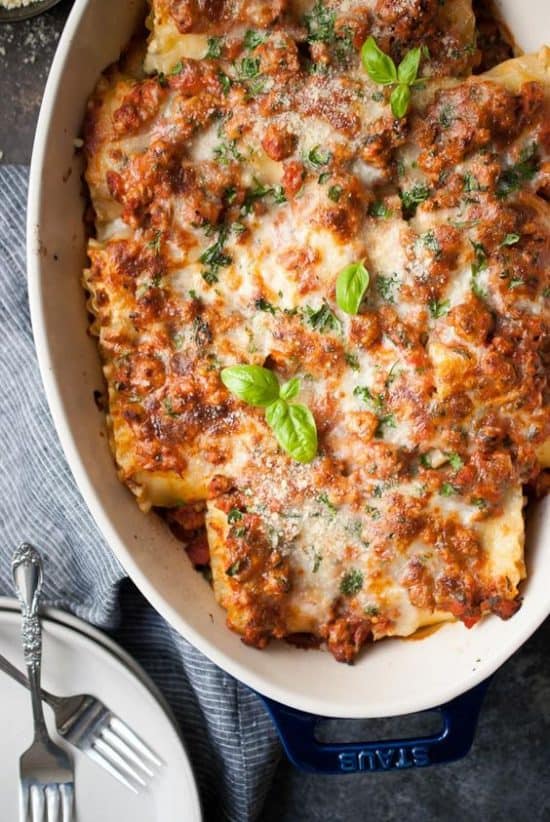 Turkey Spinach Lasagna Roll ups an easy healthy meal your family will go crazy for!

BREAKFAST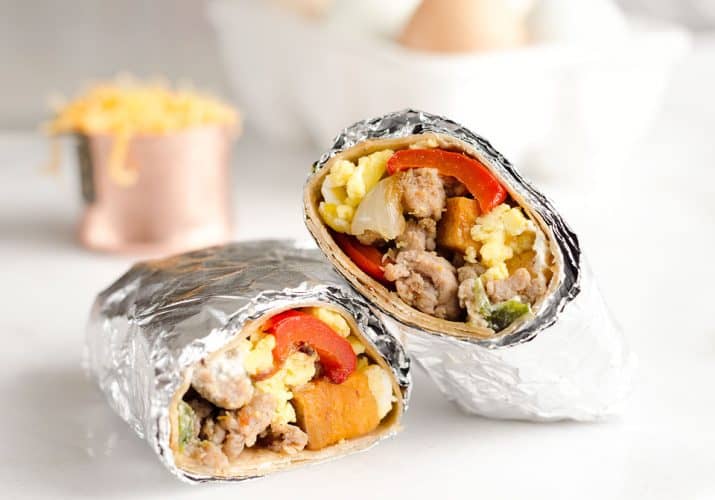 Light & Spicy Turkey Sausage Breakfast Burritos are a healthy freezer-friendly breakfast full of lean Jennie-O turkey sausage, scrambled eggs and roasted vegetables.
DINNER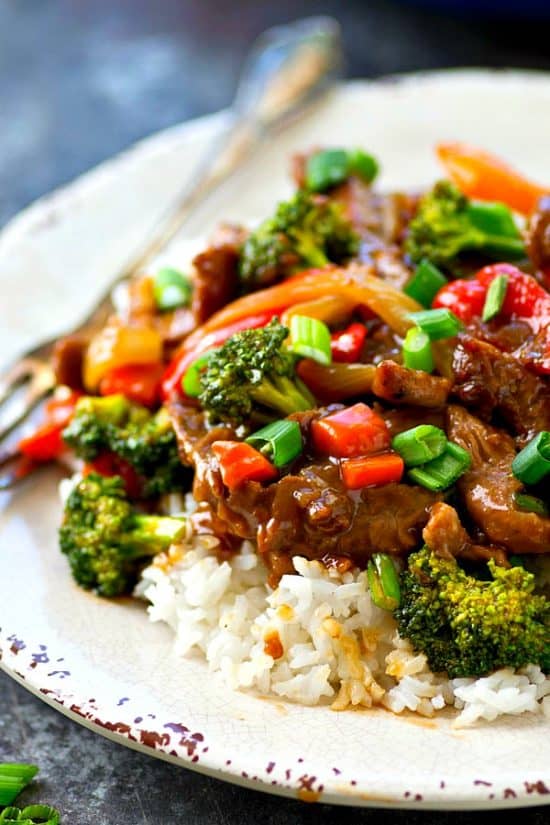 Flavorful Mongolian beef just like you get at the restaurants! This 30-minute beef and veggies skillet is absolutely perfect for a busy weeknight.—just add hot rice and dinner's ready!
Find the Healthy Weekly Meal Plan Archives HERE!
Don't forget to subscribe to my newsletter HERE so you never miss a meal plan!
Use this Free Printable Weekly Meal Planner to organize your menu and grocery list. Take the guess work out of preparing weeknight dinners and grocery shopping trips with this easy planner.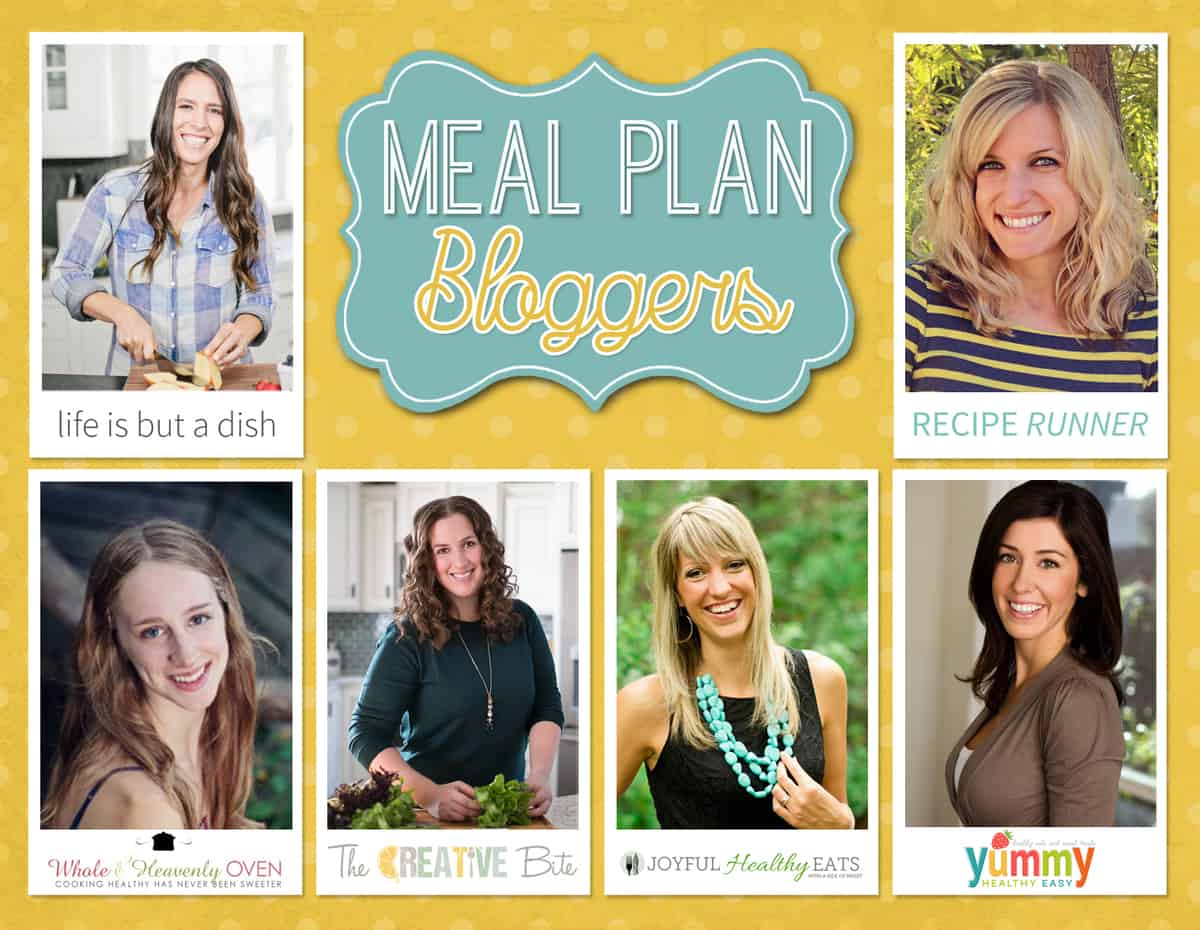 Life is but a Dish | Recipe Runner | Whole & Heavenly Oven | The Creative Bite | Joyful Healthy Eats | Yummy Healthy Easy