A delicious mix of healthy entrees, snacks and sides make up this Healthy Weekly Meal Plan #45 for an easy week of nutritious meals your family will love!
~ HEALTHY WEEKLY MEAL PLAN ~
Another week of healthy meals, snacks and a fun dessert is coming your way! Fruit is in season and absolutely phenomenal. We are taking full advantage of it and adding it to everything from kebabs and tostadas to burgers and sorbet! I have been loving all the fresh fruit options as they seem endless and are so affordable right now.
Grilled fruit is one of my absolute favorites. Lately I have been grilling up peaches and enjoying it with a little frozen yogurt for dessert or tossing them with some grilled chicken, honey goat cheese and balsamic reductions. SO GOOD! My mom was over the other night running an errand when I was whipping up this easy dinner and I made her try it. She said it was "edible" but scrunched her nose as she ate it. Craziness! I was basically moaning as I ate it, it was so good. It is crazy how everyone can have such different tastes. So whether you want to pick a few of your favorite meals from this list or plan out your whole week, we are here to offer you up lots of healthy and delicious meal ideas.
Be sure to stop back every Saturday for your weekly fix of daily entrees as well as a breakfast, lunch, snack and dessert! Just click on the photo or link to see the recipe. If you are looking for a great tool to organize your weekly meal plans, check out this meal planner
!
Be sure to subscribe to my newsletter HERE so you never miss a meal plan!

One of the best ways to use all the spring vegetables is to toss them in this light and creamy Pasta Primavera!
These Grilled Huli Huli Chicken Kabobs feature juicy pineapple and tender chicken coated in a sweet and savory glaze then grilled to perfection! The perfect summertime, quick dinner!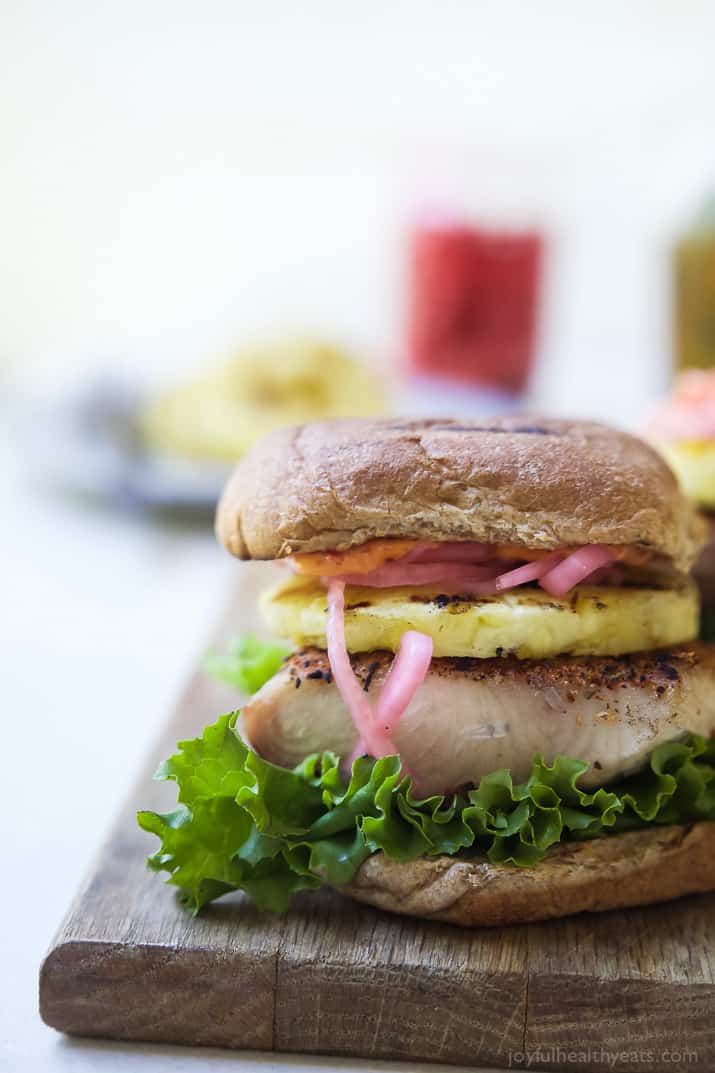 A burger you can sink your teeth into! This Blackened Mahi Mahi Fish Burger is topped with grilled pineapple and sweet spicy Piquillo Pepper Aioli. The best part is it only takes 15 minutes to make!

Skinny Mini Zesty Meatloaves are a healthy & wholesome freezer friendly dinner full of hidden vegetables. A tender recipe for meatloaf is topped with an easy and bold mixture of ketchup and Heinz 57 for a unique take on a classic.

Chipotle Pork Carnita Burrito Bowls with Cumin Lime Rice are a healthy, homemade tex mex favorite! Filled with juicy, spiced pork, a homemade black bean salsa and lightened up cumin lime cauliflower rice!
BREAKFAST
Fudgy Chocolate Avocado Muffins that are eggless and only 188 calories so you feel like you're eating dessert for breakfast!
LUNCH
This Rainbow-Style Fruit Salad is loaded with just about every fruit there is and a tangy ginger lime dressing takes the flavors over the top!—The perfect side dish for any spring or summer gathering.
DINNER
Light BBQ Chicken, Cheddar and Pineapple Tostadas are full of flavor and light on calories. Crunchy tostadas are topped with tender chicken, juicy pineapple, zesty BBQ sauce and melted cheddar for a filling and flavorful meal.
SNACK
Bananas and chai spice are a match made in heaven in these SUPER-easy Banana Chai Spice Overnight Oats. The tastiest and the easiest way to start the day!
DINNER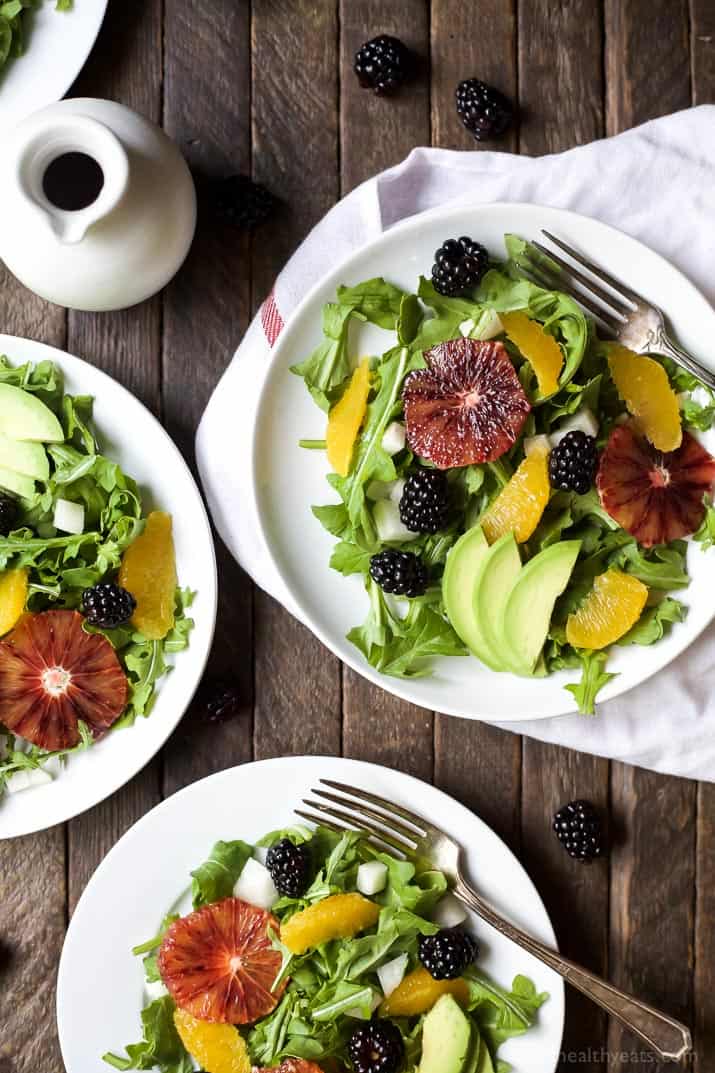 This Summer Citrus Avocado Salad is filled with fresh blackberries, avocado, spicy arugula, and vibrant citrus then finished with a citrus vinaigrette. This salad is light, refreshing, low calorie, and takes minutes to make!
SIDE DISH
Avocado Hummus with Homemade Pita Chips will make you go crazy for the combo of avocado, garbanzo beans and spices! Dip in some easy homemade pita chips, and you have yourself a healthy, flavorful snack!
DESSERT
Four ingredients are all you need to make this seasonally sweet Cantaloupe Sorbet for a perfect lighter summer dessert!
Find the Healthy Weekly Meal Plan Archives HERE!