Check out these 25+ Healthy Salad Dressing Recipes perfect for every salad! From a light vinaigrette to creamy Greek yogurt based dressings, there are so many amazing homemade healthy salad dressing recipes to choose from.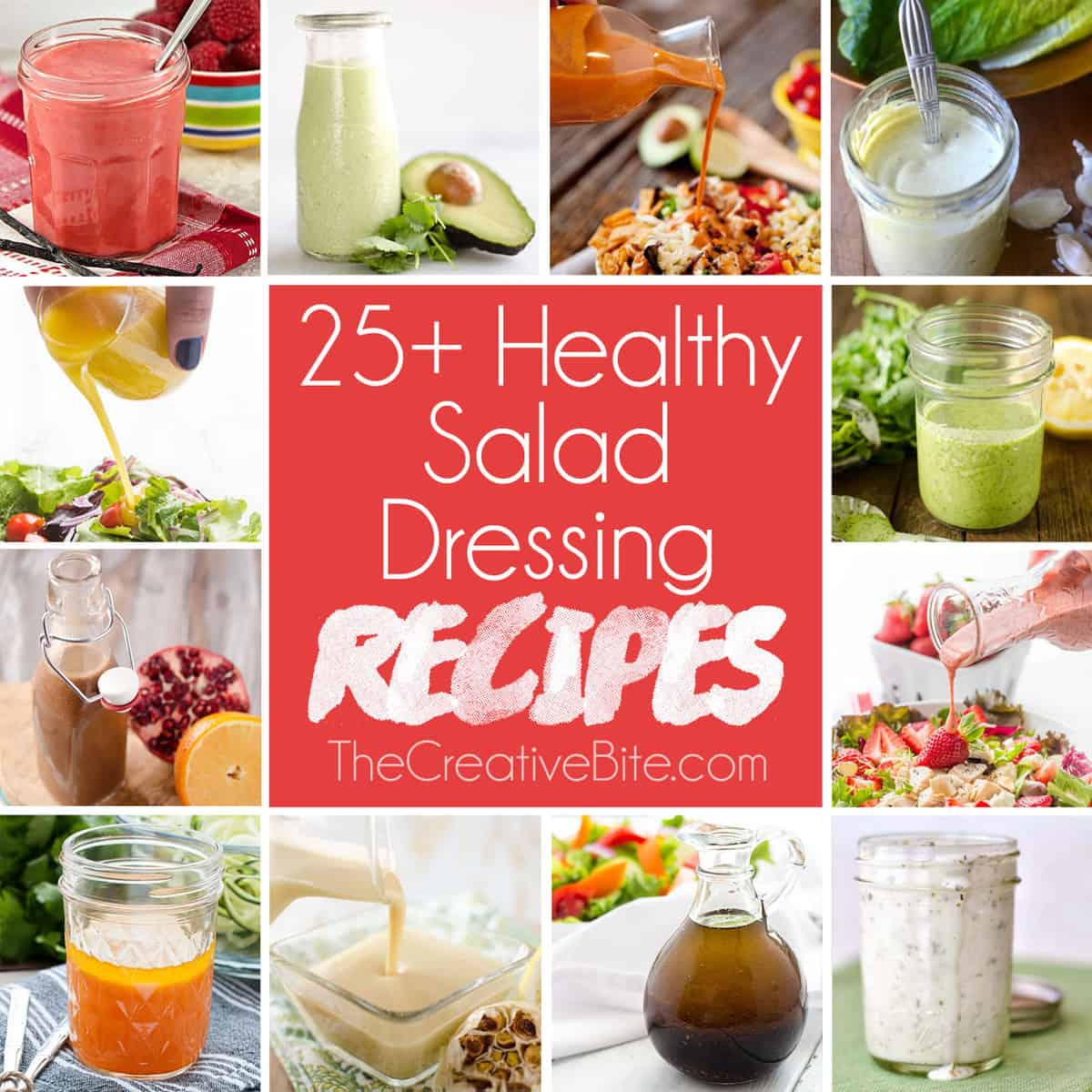 25+ Healthy Salad Dressing Recipes
Store bought salad dressings are great in a pinch for last minute meals, but nothing compares to the fresh flavors of homemade salad dressings! These 25+ Healthy Salad Dressing Recipes will work with any salad you could possibly dream of. From the sweet or savory to the light vinaigrette or creamy salad dressing, there is something for any salad you toss together. The possibilities are endless!
While homemade salad dressing may seem intimidating or overwhelming, it really comes down to throwing everything in a blender and pulsing it for a minute. Most of my salad dressings come together in less than 5 minutes. It is so worth it to have a fresh dressing with no preservatives to toss with your favorite salad.