This post brought to you by Wendy's. The content and opinions expressed below are that of The Creative Bite.
Wendy's New BBQ Pulled Pork Sandwich
You guys, is it just me or do you drool a little bit each time you see an advertisement for Wendy's New BBQ Pulled Pork Sandwich? It seems like everywhere I look, from the television to the computer screen, this sandwich is calling my name! I was in Alexandria the other day running some errands and do a little shopping so I had to take the opportunity to give this bad boy a try.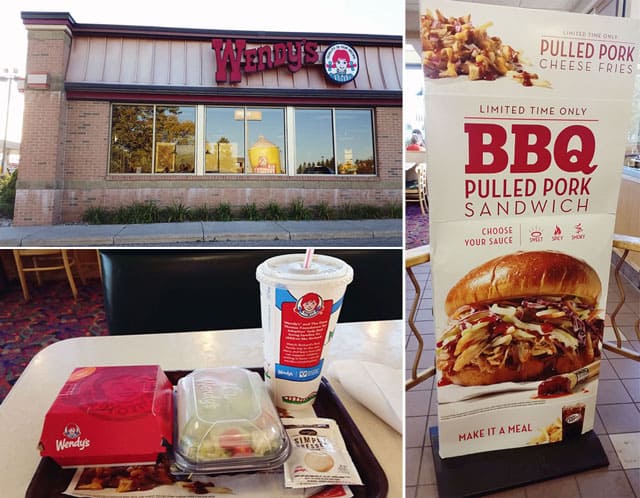 I have to admit, I had to look up this sandwich on the Wendy's website before having it for dinner to see just what kind of damage it would do in the nutrition department. To my pleasant surprise, it is quite nutritionally sound. Weighing in at less than 500 calories and more than 25 grams of protein, this was a dinner I could feel good about!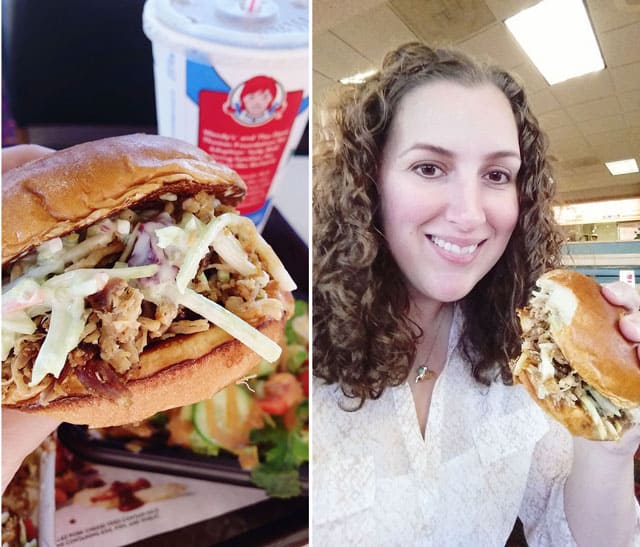 While I was looking up the Pulled Pork Sandwich on the Wendy's Website, I learned that Wendy's first began their adventure into BBQ last year, when they traveled around the country to experience first-hand the regional flares and tastes at local BBQ joints and festivals. They were inspired by the local BBQ throughout the BBQ belt of America and decided to offer customers their choice of regional flavors, smoky, spicy or sweet.
These BBQ sauces are on a different level. They took inspiration from how local BBQ places serve their sauces, and drizzle it on the pulled pork and on the heel of the bun you get the perfect taste of BBQ sauce with every bite just like you'd customize it at your favorite BBQ spot.
Wendy's respects the pitmasters and their craft so much that they went to great lengths to take their BBQ to the next level, from the cut of meat to the way they applied the sauce. I must say, I definitely think they successfully achieve the next level BBQ!
For a limited time only, you can get Wendy's BBQ Pulled Pork Sandwich, made of tender, premium, lean pork shoulder, slow-smoked for hours with real hickory chips. The succulent shredded meat is topped with your choice of a custom-crafted BBQ and served with crunchy coleslaw on a toasted brioche bun. To learn more about Wendy's BBQ, check out Wendy's "Crack the Masters" interactive game.
Next time I have a chance to swing by Wendy's, I am going to have to try their other amazing new offering, Pulled Pork Cheese Fries. They feature natural-cut fries, with a topping of rich cheddar cheese sauce, hickory-smoked pulled pork and diced red onions and are topped with a choice of three sauces.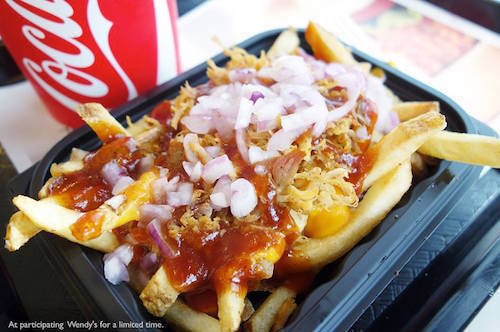 After I had my delicious Spicy BBQ Pulled Pork Sandwich for dinner, I decided I had to share the BBQ goodness with the guys in the field. I grabbed a few extra sandwiches to-go in smokey and sweet versions and brought them out to the field. The guys were excited to get a warm meal at night when they didn't have time to stop the operation to go find a bite to eat. They were grateful for the delicious dinner and said it hit the spot!