Strawberry & Gorgonzola Quinoa Salad is a deliciously easy 10 minute salad recipe loaded with walnuts and quinoa for a filling vegetarian salad you will love!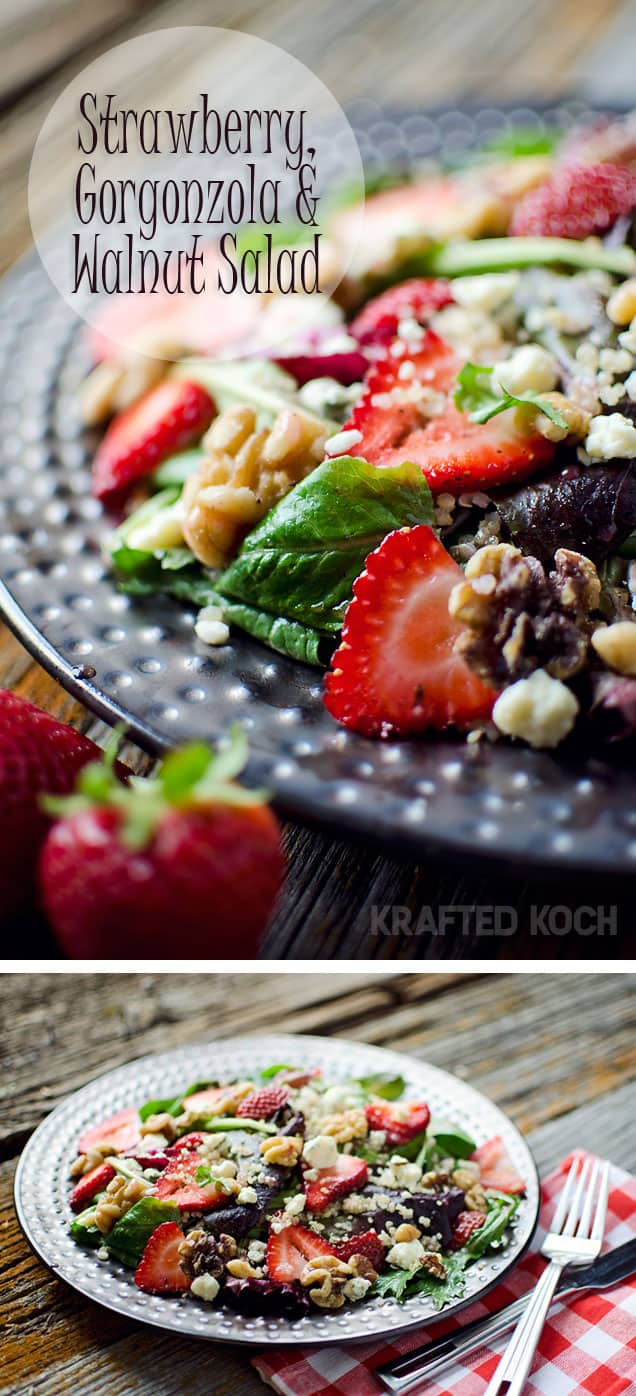 Strawberry & Gorgonzola Quinoa Salad
Loaded with 15g of protein and 7g of fiber in each serving, this Strawberry, Gorgonzola & Walnut Salad is no lightweight, it will fill you up and excite your taste buds all at the same time! Sometimes I am just craving a salad and one of my favorite salad additions is fresh fruit. With the delicious red strawberries in season right now that are so sweet, I want to make every meal with them! The problem with that, is that some lettuce, strawberries and dressing isn't going to fill me up for more than an hour tops! With the hearty addition of walnuts and quinoa in this salad, it has some serious staying power.