Strawberry Balsamic & Goat Cheese Pizza is a fresh vegetarian pizza recipe loaded with sweet strawberries and basil, creamy goat cheese and tangy balsamic reduction for a unique and flavorful pizza unlike any other!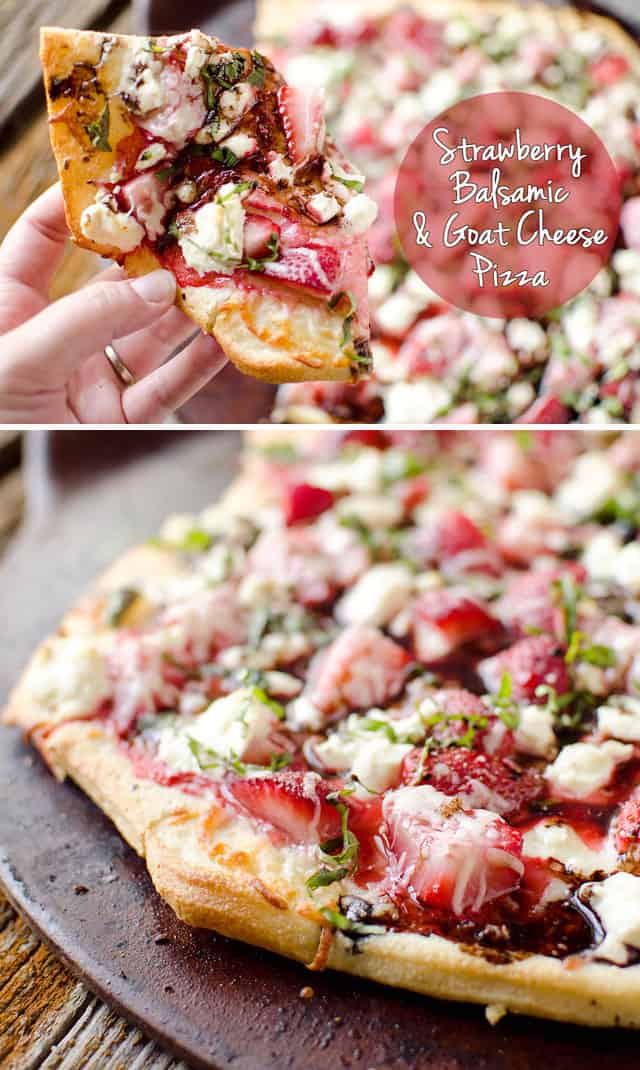 Strawberry Balsamic & Goat Cheese Pizza
You guys, strawberries finally taste good again and you have no idea how happy that makes me feel! Those darned winter strawberries sometimes trick me into thinking they are going to be soft and sweet from their nice red color, only to disappoint me with a hard bland strawberry. With the warm weather here, the produce is starting to take a serious turn for the better and I couldn't be more excited about it.

This pizza combines so many of my favorite things, fresh fruit, soft honey goat cheese, basil and my all-time favorite balsamic reduction. The flavors meld together in an amazing vegetarian meal that is perfect for a Meatless Monday, light summer meal or a fun way to change up Friday night pizza.
Not only does this make for a great meal but it is also a fun way to serve up dessert with a twist!
More amazing pizza recipes!