Pumpkin Cake Bars are an easy and delicious fall treat with a light and airy pumpkin spice sheet cake topped with decadent cream cheese frosting!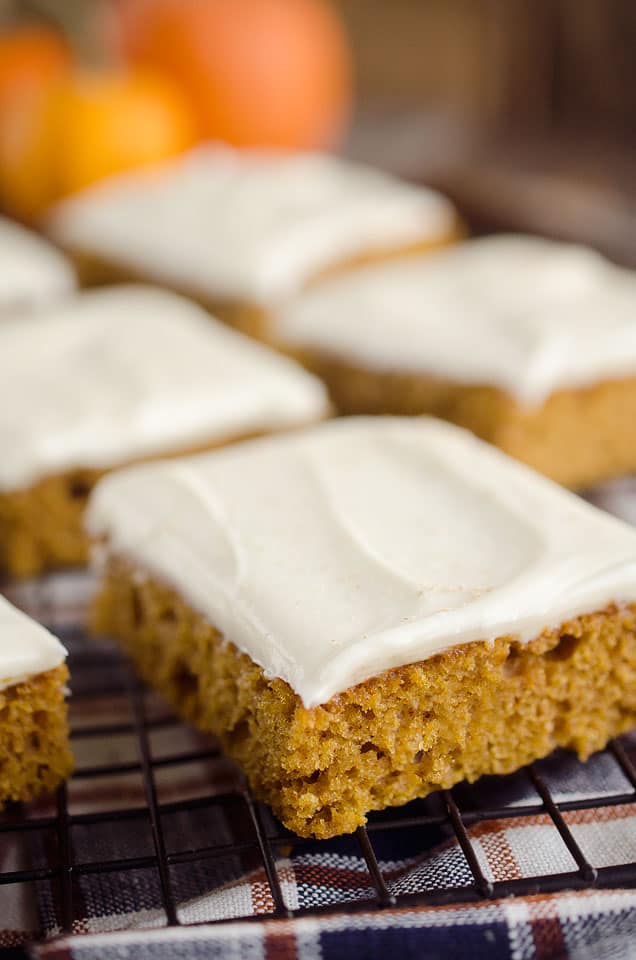 Pumpkin Cake Bars
Is it the weekend yet? I'm pretty sure that is how I feel every Monday, Tuesday, Wednesday and Thursday. I finally see the light at the end of the tunnel on Fridays but then the weekend buzzes by so fast, it is over before you know it. Don't get me wrong, I love my job during the week, but I love a good relaxing weekend even more.
Those relaxing weekends are hard to come by during the fall. Between holiday get-togethers and photo sessions coming out of my ears, a rare weekend that I can enjoy by myself or with my husband is a true luxury!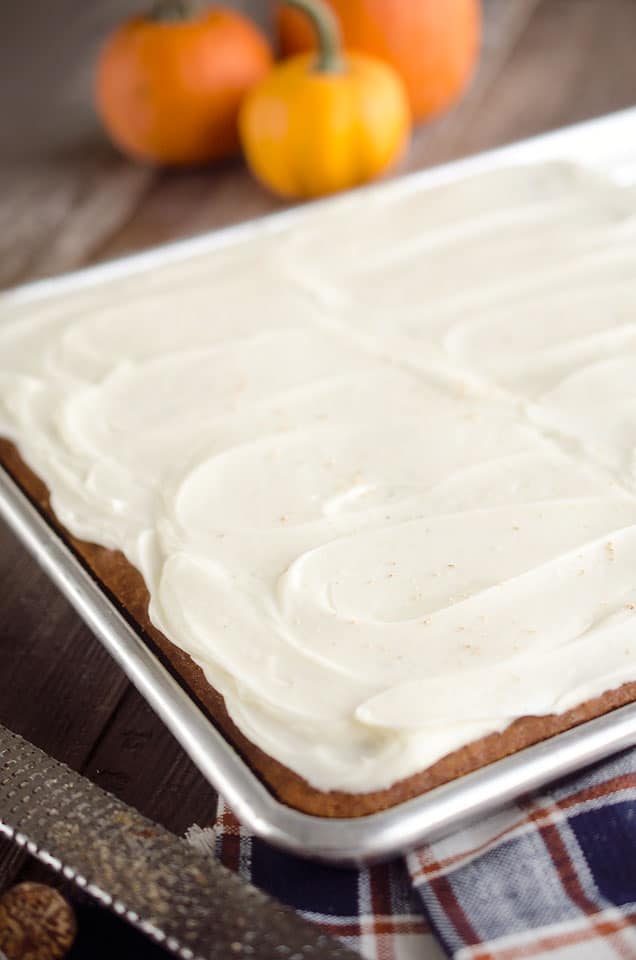 This coming weekend isn't going to be one of those relaxing weekends, but I am pumped for it nonetheless. I am attending the Pinch of Yum Food Photography workshop this weekend in Minneapolis with my good friend. We are skipping out of work early on Friday to make the trip to the cities and of course do some shopping along the way.
I NEED to go shopping. I usually say that, but I actually mean it this time. I need a new pair of jeans like nobody's business! I have recently lost some weight and I am still wearing my old jeans that are two sizes too big. They look like I am sporting more of a 90's, falling off your butt, look. Not exactly what I am going for…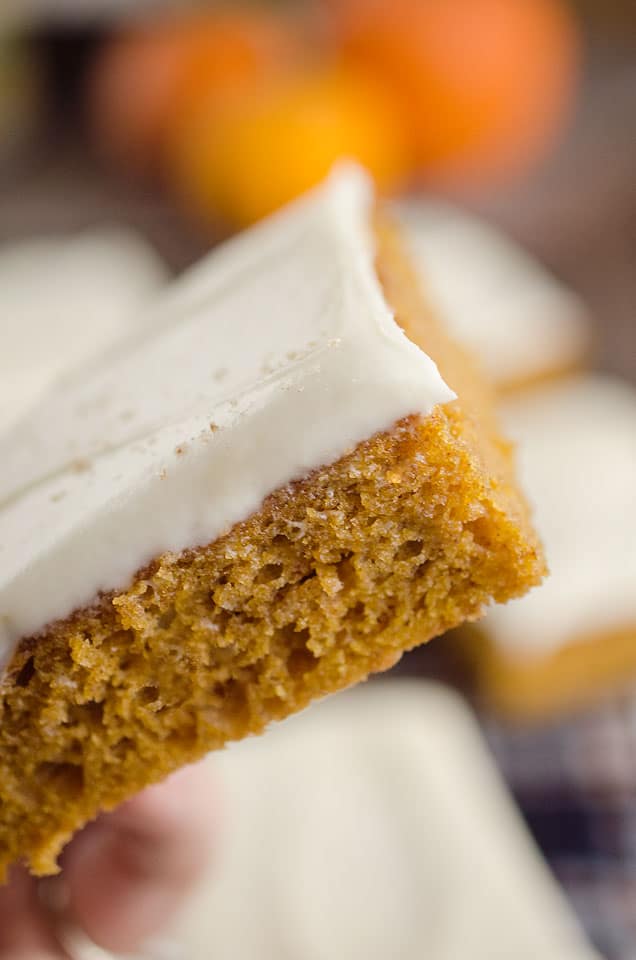 The best part of the trip to Minneapolis is stopping in Maple Grove, MN. They have an amazing area with great little shops and big stores. In addition to clothes, I HAVE to make a stop at my beloved Home Goods. I don't actually need anything there, but that is the perfect place to pick up all sorts of things you don't need, but are just too cute to pass up. Perhaps I will get started on some Christmas shopping as well.
You know what is even better than Home Goods? Nadia Cakes! I don't usually get all that excited about cupcakes, but holy moly, these cupcakes are better than anything I have ever tasted before. My personal favorite is the Salted Caramel Cupcake. It isn't overly sweet, with the perfect balance of salted caramel. I am drooling just thinking about it right now!
The owner of Nadia Cakes actually won a Food Network Challenge, which makes perfect sense after tasting just how delicious and unique the cupcakes are at this joint. They have locations in Minnesota in California, so I suggest that if you are within a 100 mile radius of one, you make the trip some time! You won't be disappointed.
If you are part of the remaining 99% of the population that can't swing by a Nadia Cakes for their holiday treats, you can whip up an easy and delicious pan of these pumpkin bars. This pumpkin sheet cake is light and airy and topped with a decadent cream cheese frosting for the perfect holiday dessert!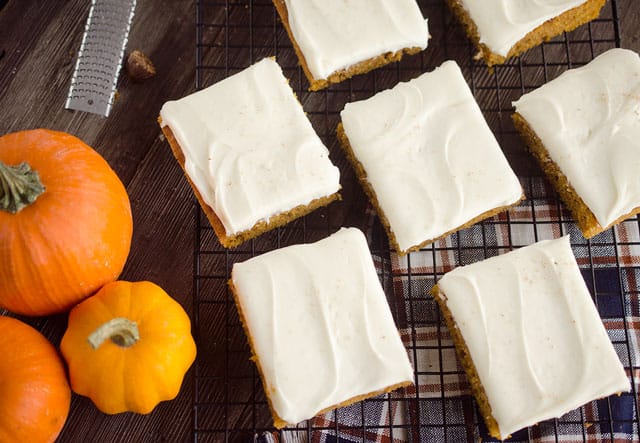 Print Recipe
Pumpkin Cake Bars
Pumpkin Cake Bars are a delicious fall treat with a light and fluffy pumpkin spice cake mix topped with decadent cream cheese frosting!
Ingredients
Bars

4

eggs

1

c.

vegetable oil

2

c.

sugar

1

can

15 oz. pumpkin pie filling

2

c.

flour

2

tsp.

baking powder

1

tsp.

baking soda

1/2

tsp.

salt

2

tsp.

cinnamon

1/2

tsp.

ginger

1/2

tsp.

cloves

1/2

tsp.

nutmeg

Cream Cheese Frosting

1/2

c.

butter softened

1

pkg

8 oz. cream cheese softened

4

c.

confectioners sugar

2

tsp.

vanilla extract

1/3

c.

milk
Instructions
Preheat your oven to 350°.

In a large bowl, mix the eggs, oil, sugar, and pumpkin. Sift = the dry ingredients together in a separate bowl and mix into to pumpkin mixture. Mix well and pour into greased and floured 12x18 pan.

Bake at 350° for 25 to 30 minutes. Cool,

Meanwhile, in a large bowl, beat the cream cheese and butter until smooth. Add the remaining ingredients and continue beating until smooth. Spread evenly over the cooled bars.

OPTIONAL: Dust the top of the bars with a bit of freshly ground nutmeg for a finishing touch.

*You can substitute canned cream cheese frosting in a pinch.
More holiday treats!