Mango BBQ Chicken Quesadillas are a light and easy dinner idea bursting with bold flavors from homemade Mango BBQ Sauce and topped with fresh Mango Salsa.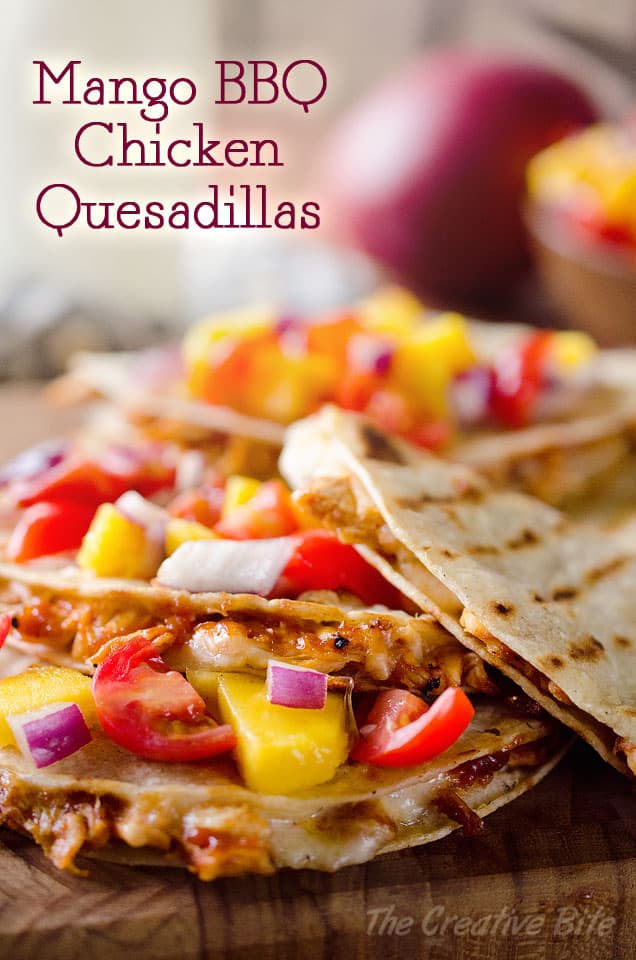 Mango BBQ Chicken Quesadillas
I love a quick and delicious meal as much as the next person. Yes, sometimes I am more than happy to let things simmer and develop flavors that only come about over time, but more often than not, quick and easy are at the top of the priority list. What isn't acceptable is sacrificing flavor though! With a jar of this homemade Mango BBQ Sauce in your refrigerator, you can throw this meal together in a matter of minutes and the bold flavors and fresh ingredients will have you falling in love!

With fresh tomatoes in bloom and fruits and veggies at their prime over these summer months it is truly ashamed not to put them to good use. This mango salsa is the perfect combination of ripe fruits and flavors to add a fresh punch to these protein packed quesadillas. It really does make me sad buying white and bland tomatoes in the winter months, so I try and enjoy them as much as I can when the are at their best.