Light Ranch BLT Chicken Salad Sandwiches are a healthy lunch recipe made with Greek yogurt, bacon and veggies!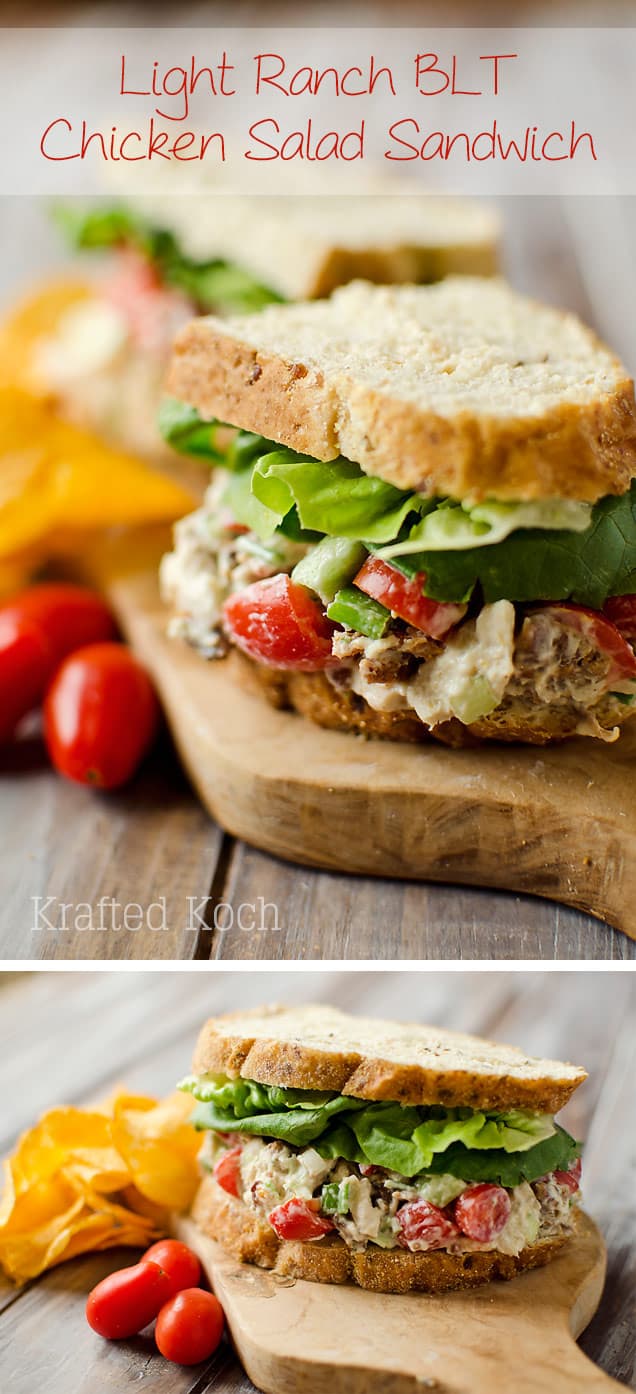 Light Ranch BLT Chicken Salad Sandwiches
Whether you are heading back to school soon and need to pack a lunch or are just looking for new ideas to pack for work, Light Ranch BLT Chicken Salad Sandwiches make a fantastic lunch that is healthy and loaded with flavor. The best part of this sandwich is that it doesn't even taste light. Feed it to your husband or that family member that turns up their nose at anything "healthy" and I guarantee they won't be able to tell that it isn't loaded with fat and calories!
If you are anything like me, you struggle to plan ahead for lunches. I usually have the best intentions of making something great to bring to work the next day, but then after a long day I am tired and it gets pushed to the side. That is why I love a few great lunch go-to's like this sandwich, that I can whip up in less than 10 minutes and have a fantastic lunch at work prepped for a few days.