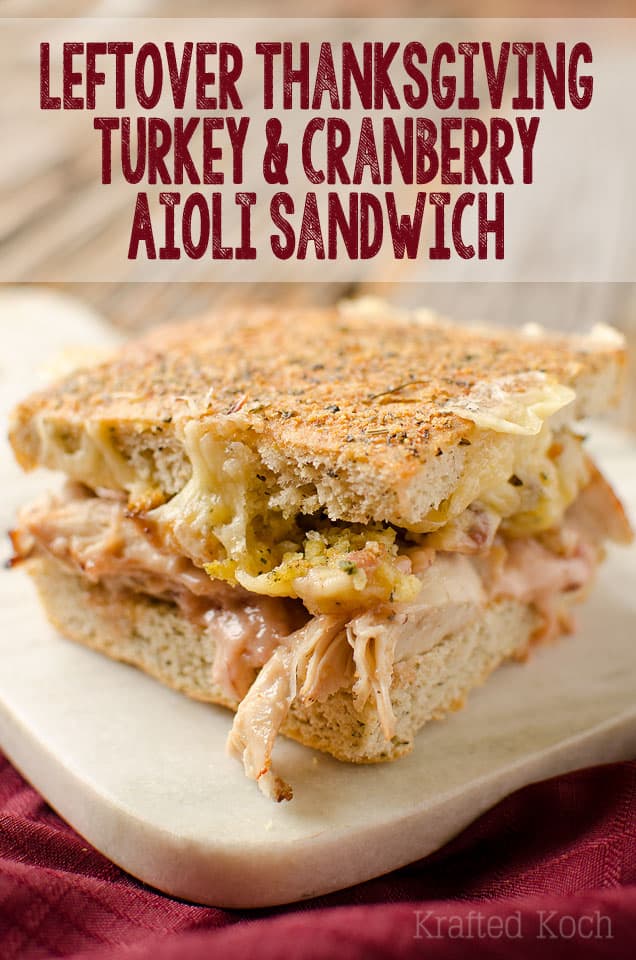 Leftover Thanksgiving Turkey and Cranberry Aioli Sandwich combines the best parts of Thanksgiving into this one fantastic sandwich using your leftovers from the holiday. While you could just make boring turkey sandwiches on dried out buns, why not kick it up a notch with this turkey and cranberry aioli sandwich?!
I am drooling just looking at this pictures in anticipation of the big holiday meal that we are about to enjoy in a couple of days and all of the sweets and treats that go along with it. As much as I complain about my mom always making the same old things, there is comfort in knowing that we will get the classics like homemade Chex Mix and Caramel Oatmeal Bars.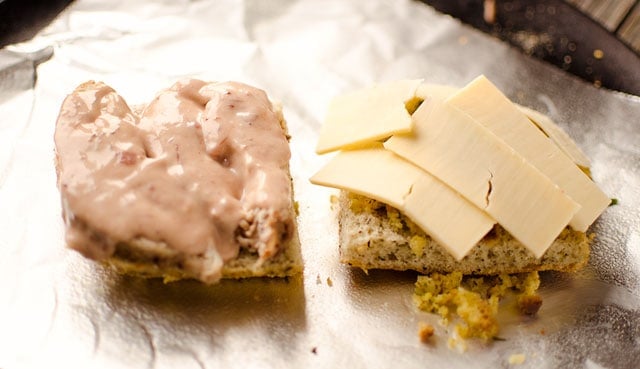 I have been hitting the gym, playing lots of racquetball lately, so I can feel good about sitting around and enjoying lots of good food this weekend. 🙂 Ok, so I won't actually get to sit around much, because we are working on packing up my parent's house to get them moved, but we WILL be enjoying lot of good food.
I am in charge of the turkey and am also bringing this Chicken Cashew Salad. I haven't tried it yet, but it is one of Julie's favorites, so it HAS to be good! What are you bringing for Thanksgiving this year?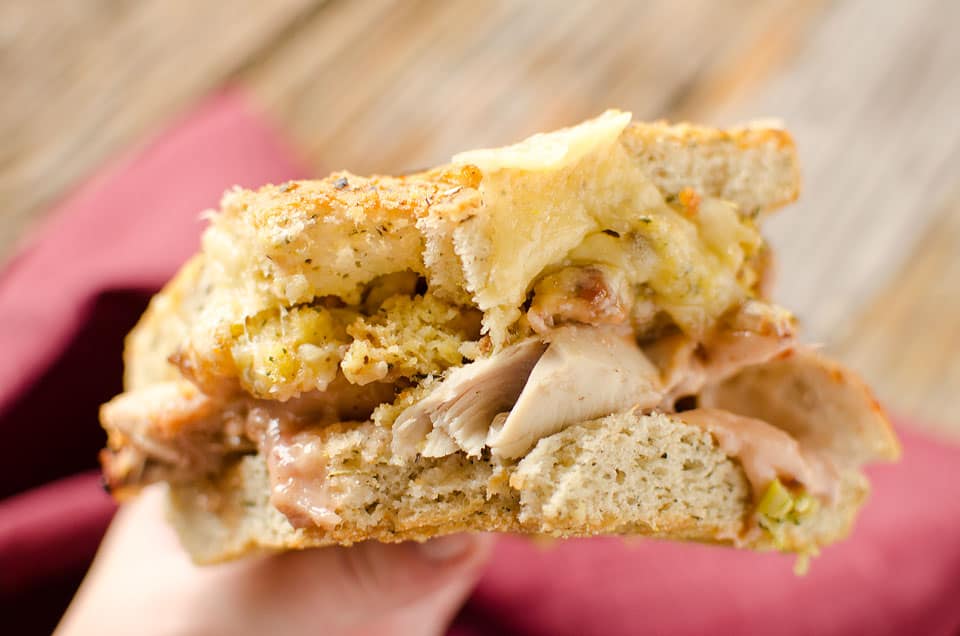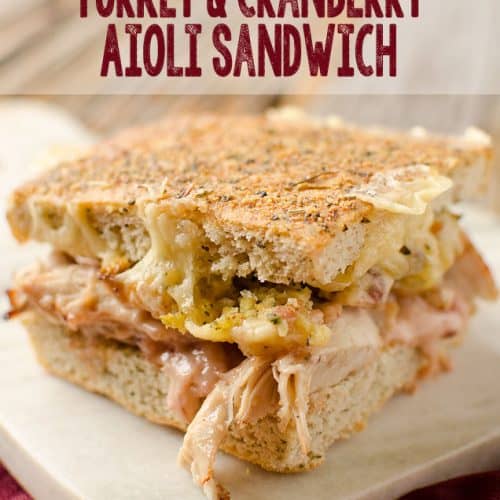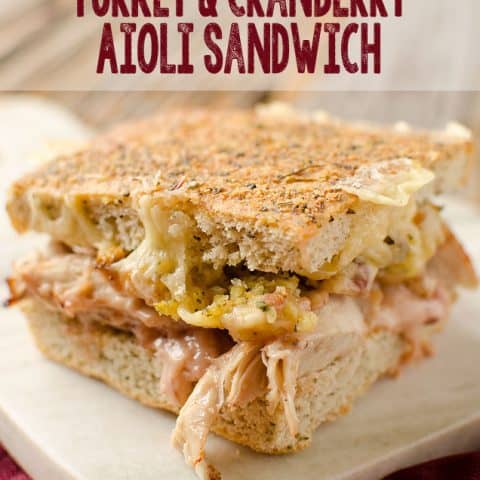 Leftover Thanksgiving Turkey and Cranberry Aioli Sandwich
A fantastic way to enjoy the best parts of Thanksgiving with this leftover sandwich recipe.
Ingredients
1 loaf Focaccia bread
Leftover turkey
1/2 c. cranberry sauce
1/2 c. mayonaisse
2 c. leftover stuffing
8 oz. Gouda, sliced
Instructions
Preheat your oven to 375°.
Slice the Focaccia in half lengthwise and portion into sandwich size squares. Lay the pieces of bread on a lined baking sheet, sliced side up.
In a small bowl mix the cranberry sauce and mayonnaise until well combined. Top half of the pieces with leftover turkey and cranberry aioli.
Top the remaining pieces with stuffing and sliced gouda. Bake for 15 minutes until the cheese is melted and the meat is warmed through.
Assemble the sandwiches and serve immediately.
Nutrition Information:
Yield:

6
Serving Size:

1 grams
Amount Per Serving:
Unsaturated Fat:

0g
More great ways to use leftover turkey!