A delicious mix of healthy entrees, snacks and sides make up this Healthy Weekly Meal Plan #63 for an easy week of nutritious meals your family will love!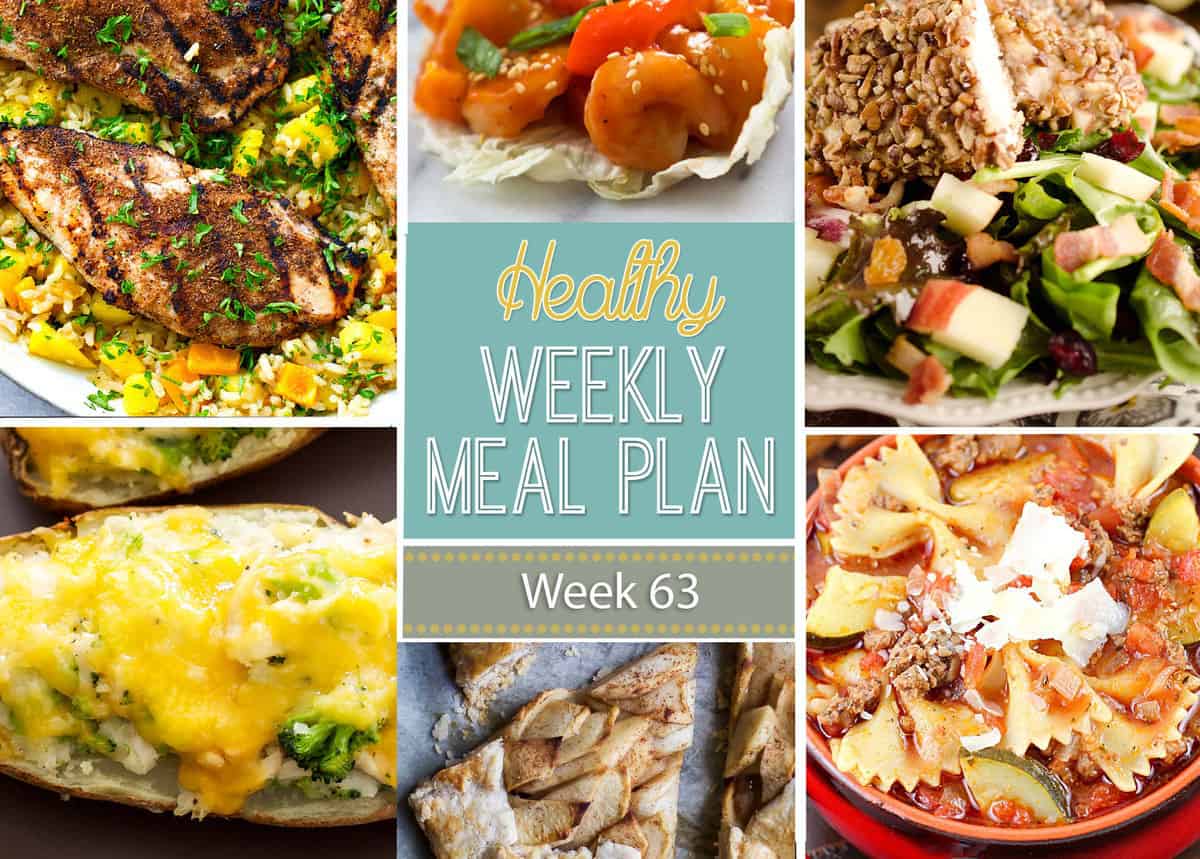 We are back with more great recipes that are healthy and wholesome! We need to talk about fall treats for a minute. When you enjoy a sweet treat, do you go for a lightened version or the full fat calorie bomb version? I know this is bad, but for me, if I am going to indulge in a sweet, I usually want it in all of it's high calorie glory! My absolute favorite fall treat is a homemade Caramel Apple. Not those nasty store bought things. I'm talking homemade caramel from scratch coating a fresh tart apple. YUM!
My mom surprised me with one the other day and it made my day. It is definitely a once-a-year indulgence. I was good and cut it in half an enjoyed it in two separate sittings, so that makes it better right?! 😉
Stop back every Saturday for your weekly fix of daily entrees as well as a breakfast, lunch, snack and dessert! Just click on the photo or link to see the recipe. If you are looking for a great tool to organize your weekly meal plans, check out this meal planner
!
Be sure to subscribe to my newsletter HERE so you never miss a meal plan!
~ HEALTHY WEEKLY MEAL PLAN ~

Broccoli, Cheddar and Chicken Twice Baked Potatoes are a healthy and easy dinner the whole family will love!

DINNER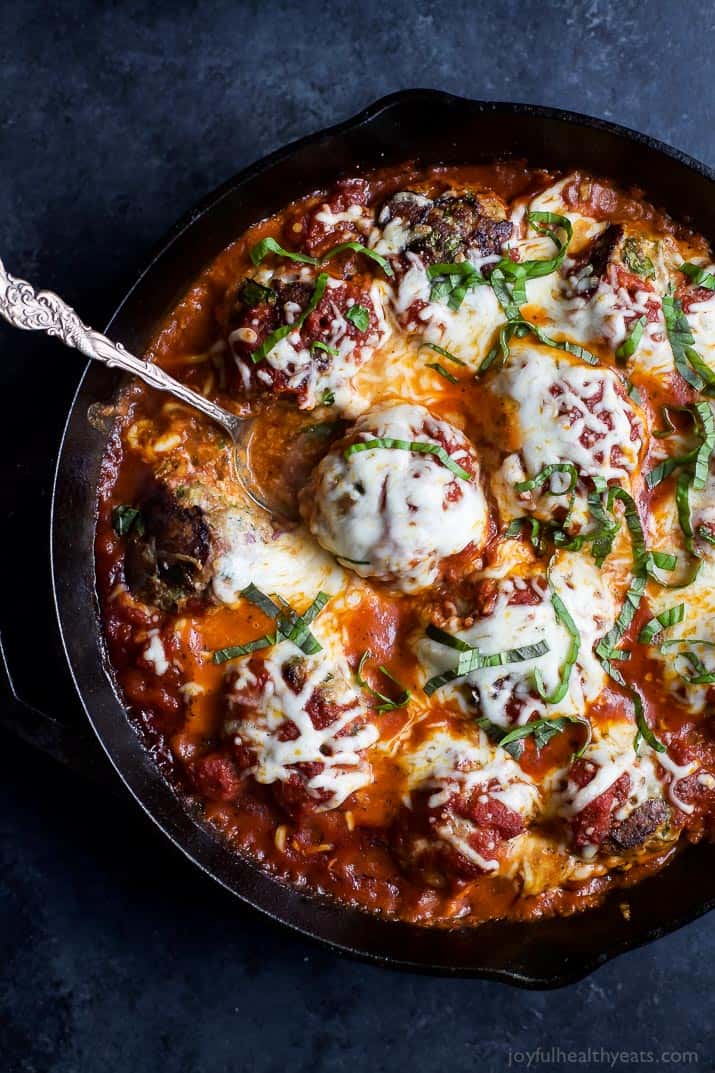 Cheesy Baked Turkey Meatballs cooked in Marinara sauce to keep them flavorful and moist. A comfort food that only takes 30 minutes to make!
SIDE DISH
Caramelized Butternut Squash makes the tastiest side dish! It's one of the best ways to cook butternut squash. With a little sweet and a little spice, this butternut squash recipe will knock your socks off!

Celebrate cooler weather with an easy one-pot lasagna soup! It's the perfect comfort food dinner that's a family-pleaser, and all cooked in one pot!

A healthy takeover make over! Skinny Sweet and Sour Shrimp Lettuce Wraps are full of Asian flavors, lighter and ready quicker than you can call take out!

Harvest Salad with Pecan Crusted Chicken is full of great fall flavors including dried cranberries, golden raisins, bacon, chopped apples and a tender chicken breast crusted with toasted pecans.

SNACK
Dark Chocolate & Blueberry Energy Bites are a sweet little bite of dark chocolate and dried blueberries encompassed with whole grains and seeds for a protein packed snack or breakfast that will fill you up and leave you feeling satisfied.
DINNER
Sweet 'n' spicy Jerk-Grilled Chicken is the perfect match for tropical fried rice with plenty of fresh pineapple.—This 20-minute dinner is SO easy to throw together for a busy weeknight.
DESSERT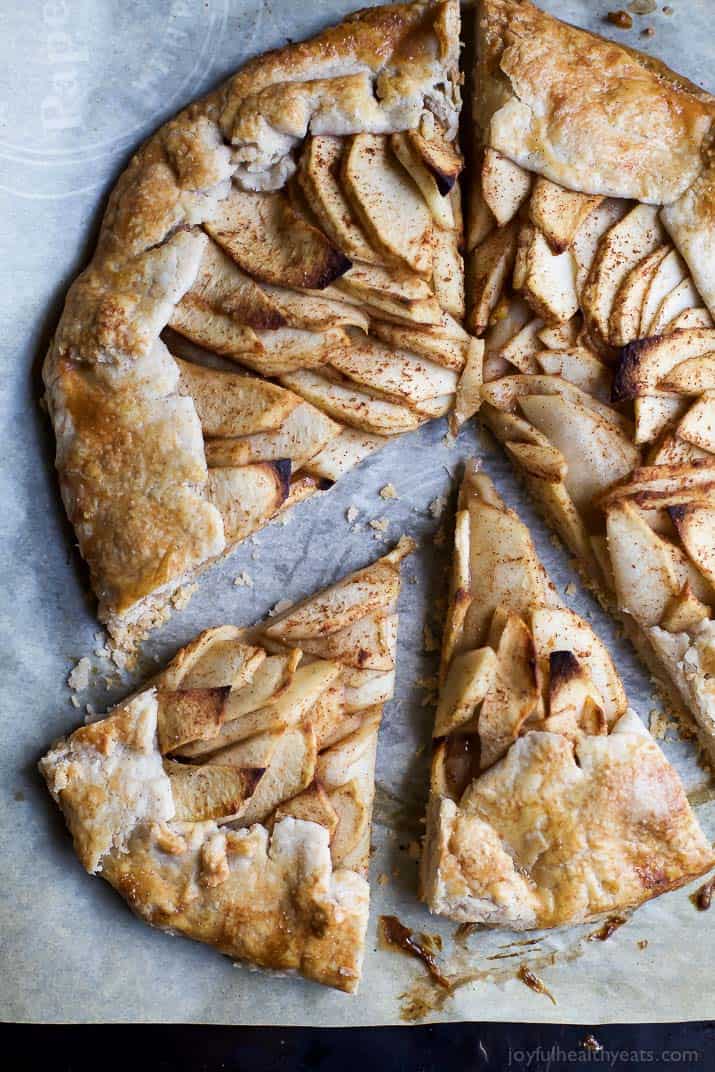 This Rustic Cardamom Apple Galette topped with a Maple Mascarpone is the thing pie dreams are made of. It's easy to make, mind blowing in flavor, and Gluten Free .. you'll fall in love!

BREAKFAST
These Coconut Oil Cherry Chocolate Chip Scones are SO flaky and tender you would never guess they use coconut oil instead of butter!—Summer baking at it's finest!
LUNCH
Sweet pears and apples paired with salty feta and bacon are the perfect combination in this Autumn Apple and Pear Salad!
DINNER
Massaged Kale Salad with Butternut Squash and Roasted Grapes is fall in a dish! It is healthy, simple and perfect for make-ahead lunches! Caramelized butternut squash and roasted grapes mix with balsamic massaged kale for a paleo and vegan friendly salad!
Find the Healthy Weekly Meal Plan Archives HERE!
With Salt & Wit | Recipe Runner | Whole & Heavenly Oven | The Creative Bite | Joyful Healthy Eats | Yummy Healthy Easy