A delicious mix of healthy entrees, snacks and sides make up this Healthy Weekly Meal Plan #47 for an easy week of nutritious meals your family will love!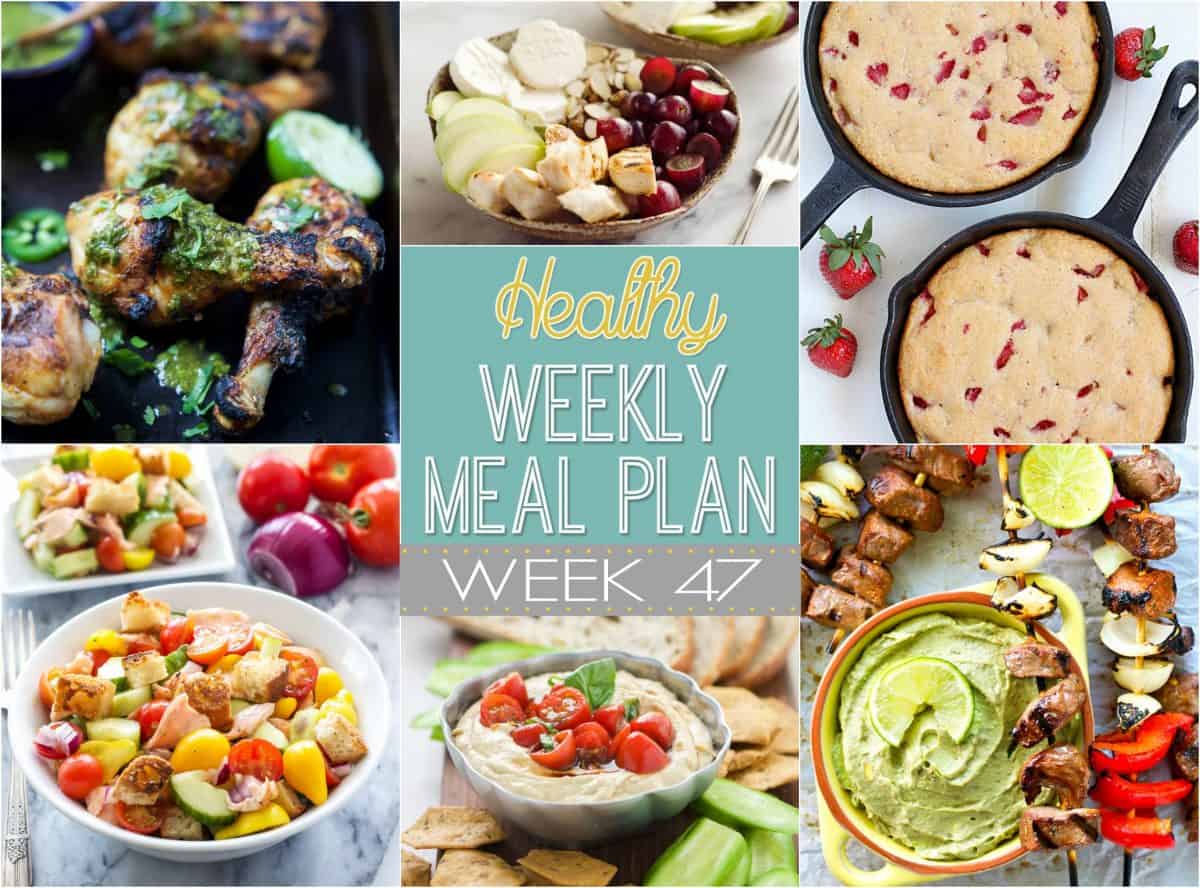 Welcome bake to another Healthy Weekly Meal Plan! We are sharing lots of fresh and healthy recipes and treats to plan for a wholesome week of meals for you or your family.
Today I am heading to town for a charity golf tournament to play with my family. Thankfully it is a four team best ball tournament because my game SUCKS lately. Just when I start the think I am getting better it all goes down the tubes. In the end it is a great way to get outside for some activity though, so I will stick it out and keep plugging away. Some day hopefully I can be somewhat consistent!
Be sure to stop back every Saturday for your weekly fix of daily entrees as well as a breakfast, lunch, snack and dessert! Just click on the photo or link to see the recipe. If you are looking for a great tool to organize your weekly meal plans, check out this meal planner
!
Be sure to subscribe to my newsletter HERE so you never miss a meal plan!
~ HEALTHY WEEKLY MEAL PLAN ~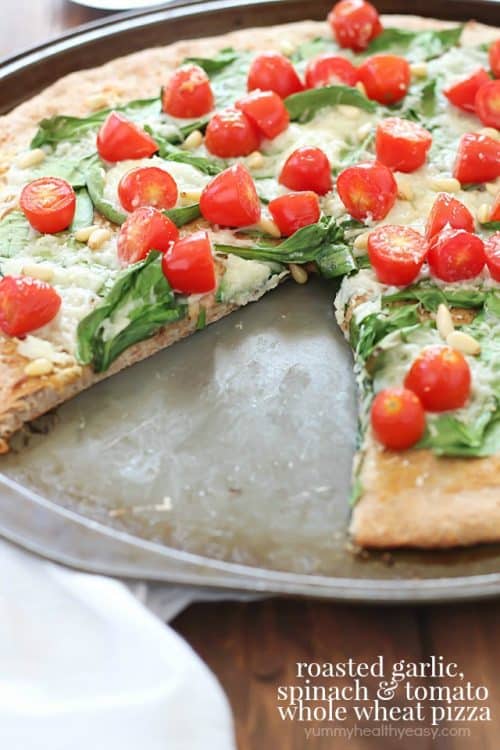 Roasted Garlic, Spinach & Tomato Whole Wheat Pizza is a satisfyingly healthy, vegetarian meal the whole family will love!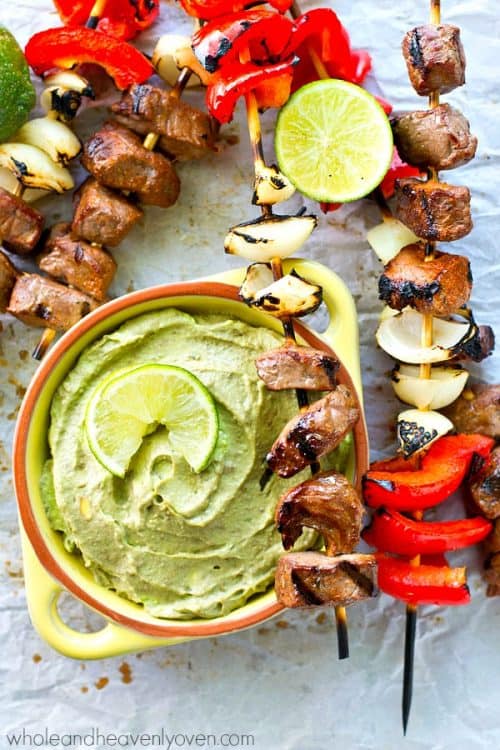 Simple grilled steak and pepper kebabs with just a little kick of spice that goes perfectly with a cool and creamy avocado dip.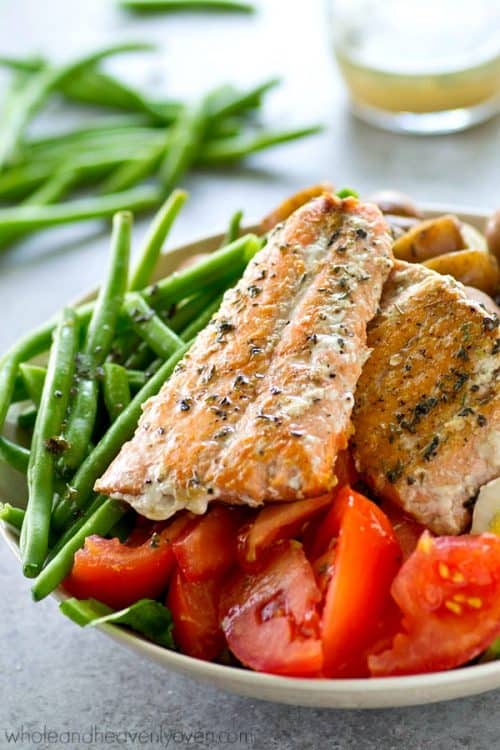 Golden seared salmon, tender fingerling potatoes, fresh green beans, and plenty of other nicoise salad goodness comes together in this beautiful Seared Salmon Nicoise Salad!
DESSERT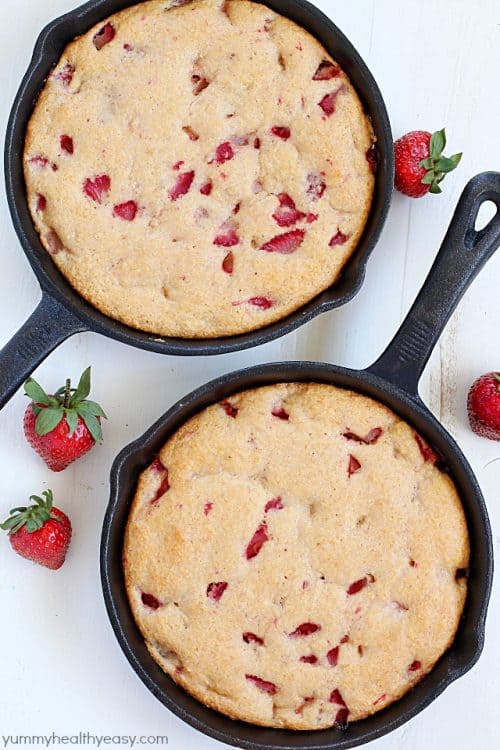 Corn Cake filled with sweet strawberry goodness! This Strawberry Skillet Corn Cake is super easy to make, with only a few ingredients and absolutely perfect to serve for brunch, dessert or a fun snack!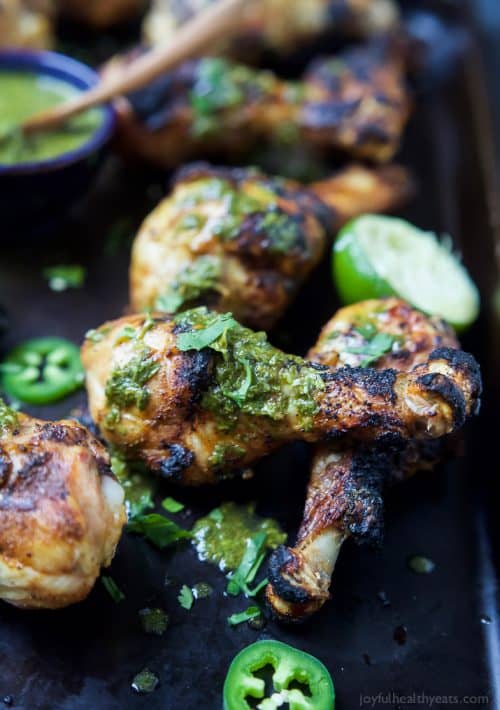 Spice Rub Grilled Chicken with a fresh Chimichurri sauce is a healthy, easy, 30 minute meal packed with fresh zesty flavors. This chicken recipe will quickly be a family favorite!

APPETIZER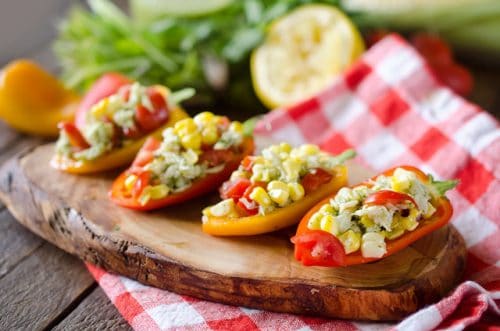 Cilantro Crab & Sweet Corn Mini Peppers are little bites of summer goodness with crab, sweet corn and tomatoes tossed in a refreshing Cilantro Lemon Vinaigrette for a light and healthy appetizer or snack.
DINNER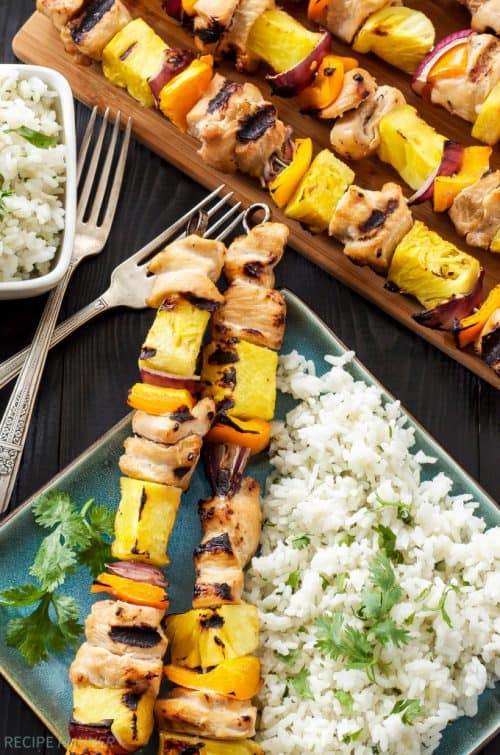 Hawaiian chicken skewers grilled with fresh pineapple, orange bell peppers, and red onions are an easy summer dinner! Serve the skewers with cilantro coconut rice for a delicious side dish your family will love!
BREAKFAST
This Lemon Berry Cream Cheese Coffee Cake is the answer to your brunch prayers! A lightened up coffee cake that is bursting with spring flavors, filled with a creamy cream cheese swirl and a thick crumb layer!
LUNCH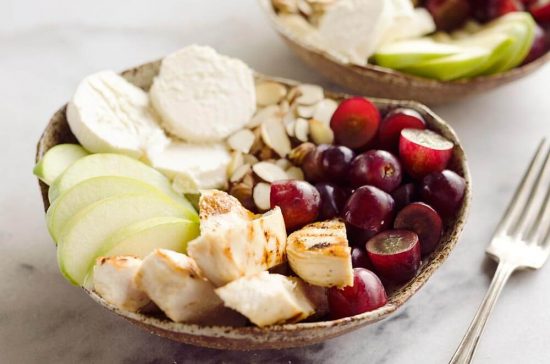 Fruit & Goat Cheese Chicken Bowls are an easy 5 ingredient recipe for a healthy dinner loaded with protein and ready in only 15 minutes!
COCKTAIL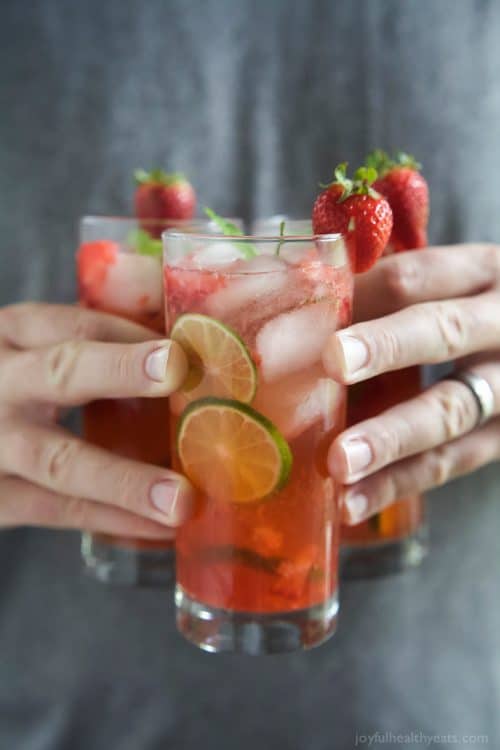 The perfect Strawberry Mojito Recipe are easy, fresh, minty, fizzy, limey and filled with sweet juicy strawberries for the most refreshing cocktail this summer! It is sure to quench your thirst!
SNACK
This 5 Minute Bruschetta Hummus is the ideal summer appetizer! The classic Italian flavors shine through with the homemade cherry tomato and garlic bruschetta that pairs perfectly with creamy hummus!
DINNER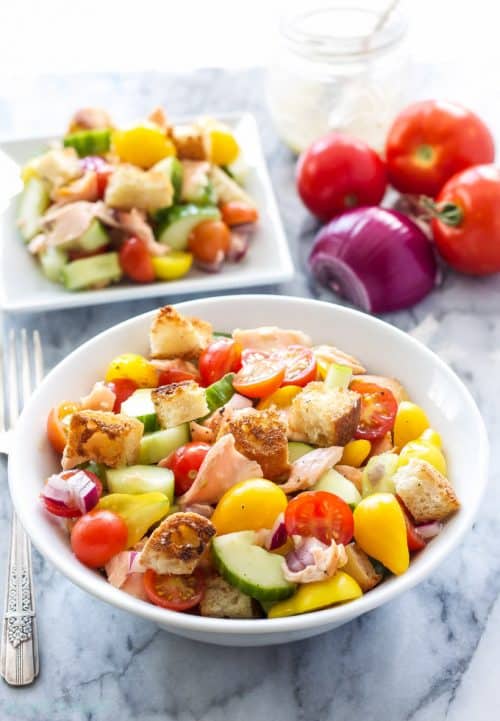 Turn a classic panzanella salad into a main dish by adding in fresh, grilled, protein rich salmon – you're gonna love this Salmon Panzanella Salad!
Find the Healthy Weekly Meal Plan Archives HERE!