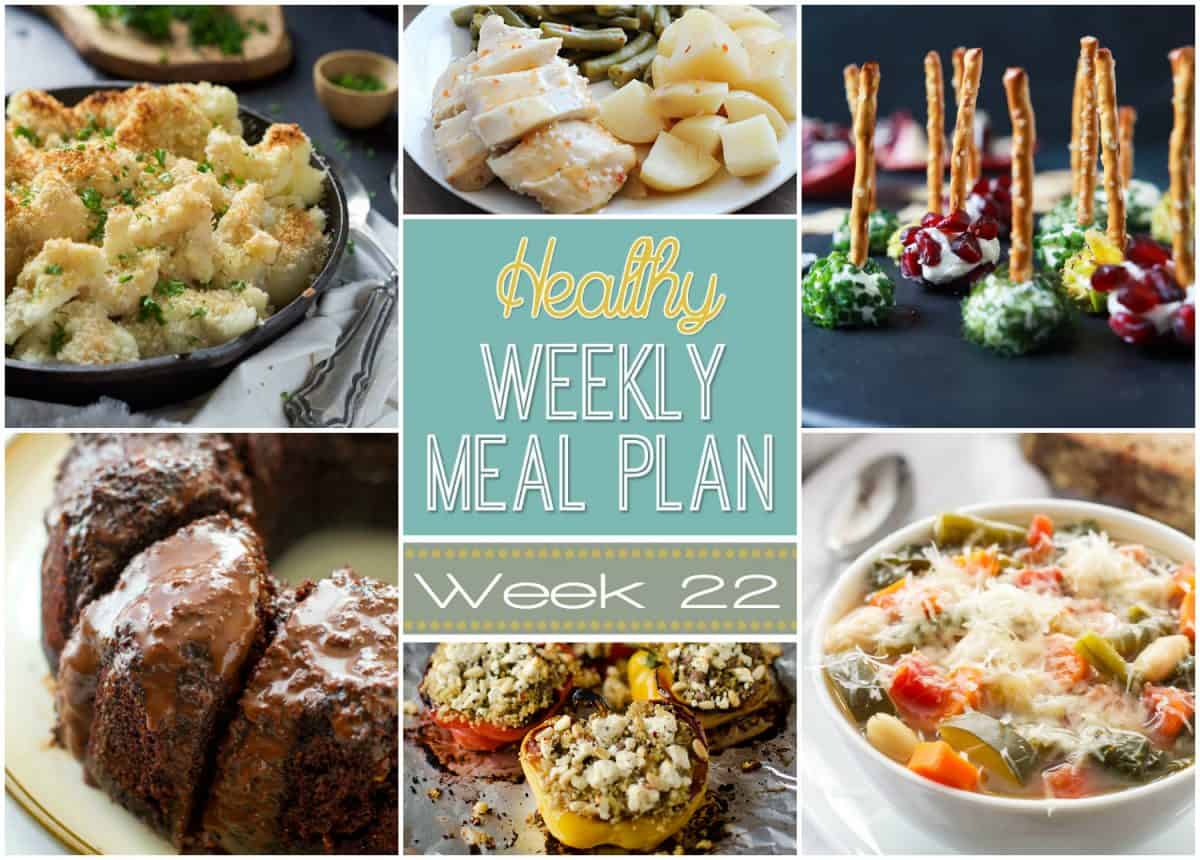 Now that most holiday celebrations are over, it is the best time to get back on track with eating healthy. That is assuming you you aren't one of those incredibly dedicated people and fell off track to start with. 😉 I can't say that I didn't enjoy my fair of holiday treats, but this week I am back to planning and preparing my healthy weekly meal plan. We have got some hearty entrees that will fill you up as well as a fun appetizer for your New Year's Eve party. Everything you need is right here in one simple and easy meal plan!
Be sure to stop back every Saturday for your weekly fix of daily entrees as well as a breakfast, lunch, snack and dessert! Just click on the photo to see the recipe.
Be sure to subscribe to my newsletter HERE so you never miss a meal plan!
~ HEALTHY WEEKLY MEAL PLAN ~

This Honey-Glazed Roasted Butternut Squash with Cranberries is bursting with winter flavors! Butternut squash and cranberries are roasted to perfection in honey and olive oil for one stunning side dish!
Chicken it's what's for dinner! This easy Baked Italian Chicken, Potatoes and Green Beans is a balanced dinner that comes together quickly and one the whole family will love!

DINNER
Mediterranean Lamb and Couscous Stuffed Peppers. Jazz up traditional stuffed peppers with bold Mediterranean flavors including ground lamb, feta and lemon. Top them with crunchy toasted pine nuts and serve with a side of creamy tzatziki!

This Spicy Tomato Garlic Shrimp with Spaghetti Squash is an easy, but elegant looking meal. The shrimp and sauce are all cooked in one skillet making cleanup a breeze! Not a fan of spaghetti squash? Serve it over pasta instead!
SIDE DISH
Garlic Gouda & Parmesan Cauliflower Au Gratin is the perfect cheesy side dish. Gorgeous enough for a special dinner, but easy enough to make on a weeknight!

There's a flavor for everyone when you make these Assorted Holiday Goat Cheese Balls. Perfect for serving on New Year's Eve!
BREAKFAST
Rise and shine! Start your morning with this hearty Easy Sweet Potato Hash with Eggs. You'll love the secret spice in this hash and it easily fits into Paleo Diet.
SNACK
Switch out garbanzo beans for cannellini beans in this Healthy White Bean Dip. Light, delicious and perfect for your afternoon snack!
DINNER
Pear, Brie and Bacon Flatbread are a simple dinner that can be on your table in 15 minutes. You don't want to miss all the sweet, salty and savory flavors that are sure to please your palette!
LUNCH
Nothing tastes as good as a steaming bowl of soup on a cold day. This Vegetable Minestrone Soup is sure to fill your belly and warm you up!
DINNER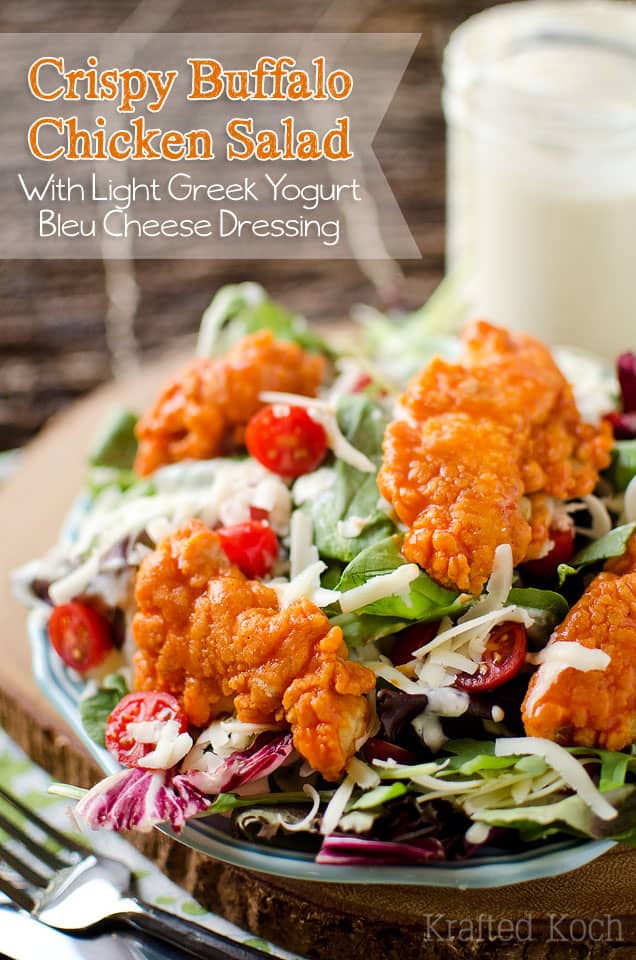 This Crispy Buffalo Chicken Salad is a fresh and simple dinner salad loaded with bold flavors. Top it with a light Greek yogurt bleu cheese dressing for a tasty Friday night dinner!
DESSERT
I'm drooling over this Best-Ever Birthday Chocolate Bundt Cake! Drizzled with chocolate ganache glaze, this unbelievably fudgy and moist chocolate bundt cake definitely lives up to it's name of "best-ever."
Find the previous weeks' meal plans HERE!