A delicious mix of healthy entrees, snacks and sides make up this Healthy Weekly Meal Plan #21 for an easy week of nutritious meals your family will love!
We are back with another great week of meals. We have lots of meatless dishes to share this week including a vegetable pasta with balsamic glaze that looks AMAZING! I can't wait to try it personally. Enjoy a holiday sangria on Friday night and end the weekend with some yummy treats that are lightened up, such as
Stop back every Saturday for your weekly fix of daily entrees as well as a breakfast, lunch, snack and dessert! Just click on the photo or link to see the recipe. For even more healthy meal inspiration, check out our Healthy Weekly Meal Plan Archives HERE!
If you are looking for a great tool to organize your weekly meal plans, download this Free Printable Meal Planner + Calendar or check out this meal planner book.
Be sure to subscribe to my newsletter HERE so you never miss a meal plan!
~ HEALTHY WEEKLY MEAL PLAN ~

This Maple Roasted Autumn Vegetable Pasta features caramelized, roasted autumn vegetables mixed with a simple pasta tossed in olive oil and lemon juice. A healthy pasta dish with sweet and savory flavors!

Creamy Chipotle, Chicken & Tomato Soup is an amazing recipe that comes together in 15 minutes, but has deep rich flavors of a soup that simmered for hours!

Dinner
This Crock Pot Roast with Vegetables is a family favorite meal! It's an entire dinner in one crock pot – with veggies, starch and meat all cooked together. The meat is SO tender and delicious! This is a must-make!
Side Dish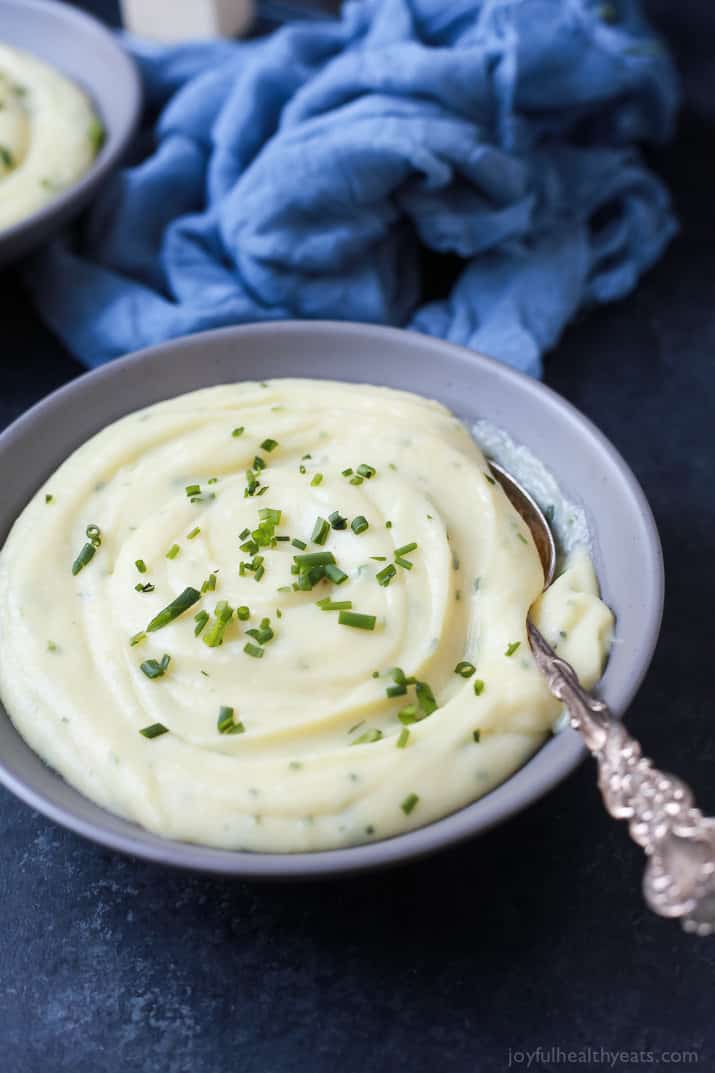 Creamy Buttery Parsnip Garlic Mashed Potatoes, the parsnips in this totally make these the BEST Mashed Potatoes you will ever have! Plus they are only 108 calories a serving!

Loaded with crisp apples, homemade candied pecans, a tangy maple balsamic dressing, and tons of other fall goodness, this bistro fall salad is the ultimate way to celebrate the season!

Caribbean rubbed salmon fillets grilled to perfection and served on top of a bed of quinoa, black beans, and delicious homemade mango salsa! These Caribbean Salmon Quinoa Bowls are a must-try!
DRINK
Kick back and relax on Friday night with the Ultimate Holiday Sangria Recipe filled with citrus, pomegranate, crisp pear, and cinnamon for one irresistible sip! Find out the secret method to making the BEST sangria!

BREAKFAST
Your favorite Girl Scout Cookie just took over breakfast in these Mini Thin Mint Donuts! Tender chocolate donuts covered with mint white chocolate icing and a chocolate drizzle!
SNACK
Cranberry Almond Energy Bites are a protein packed recipe that you can store in your freezer for a healthy and convenient snack or breakfast.
DINNER
Piled high with buttery pecan streusel topping and baked twice to perfection, these twice-baked pecan streusel sweet potatoes will be the biggest hit of your dinner!

LUNCH
Spinach Orzo Chicken Salad with Goat Cheese is the perfect salad to have at your next picnic or BBQ!
DINNER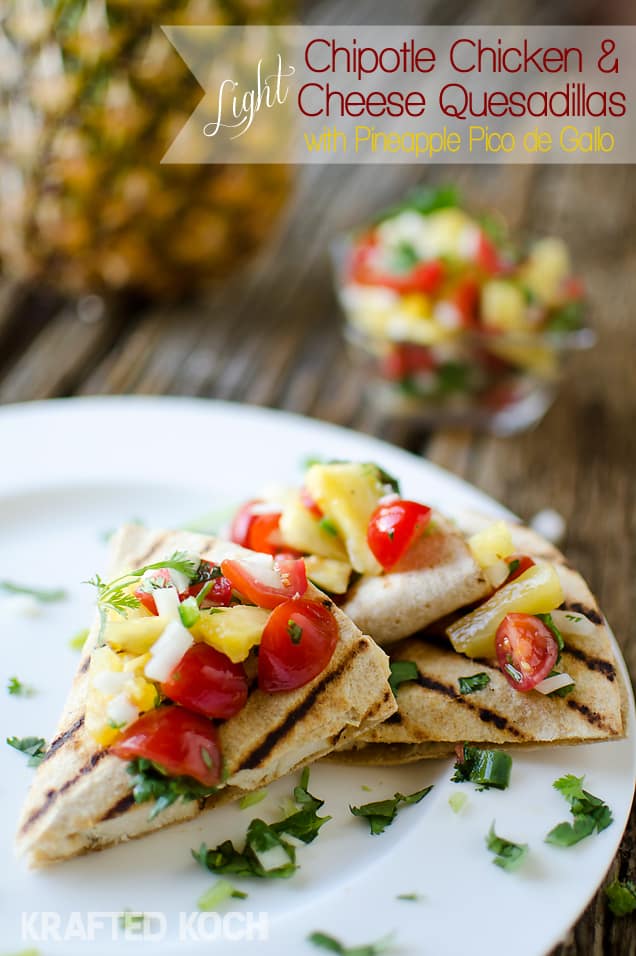 Light Chipotle Chicken & Cheese Quesadillas are topped with a fresh and delicious Pineapple Pico de Gallo for an easy and healthy dinner you will love!
DESSERT
This delicious and creamy Eggnog Rice Pudding recipe will have you ready for the holidays!
Find the Healthy Weekly Meal Plan Archives HERE!
Don't forget to subscribe to my newsletter HERE so you never miss a meal plan!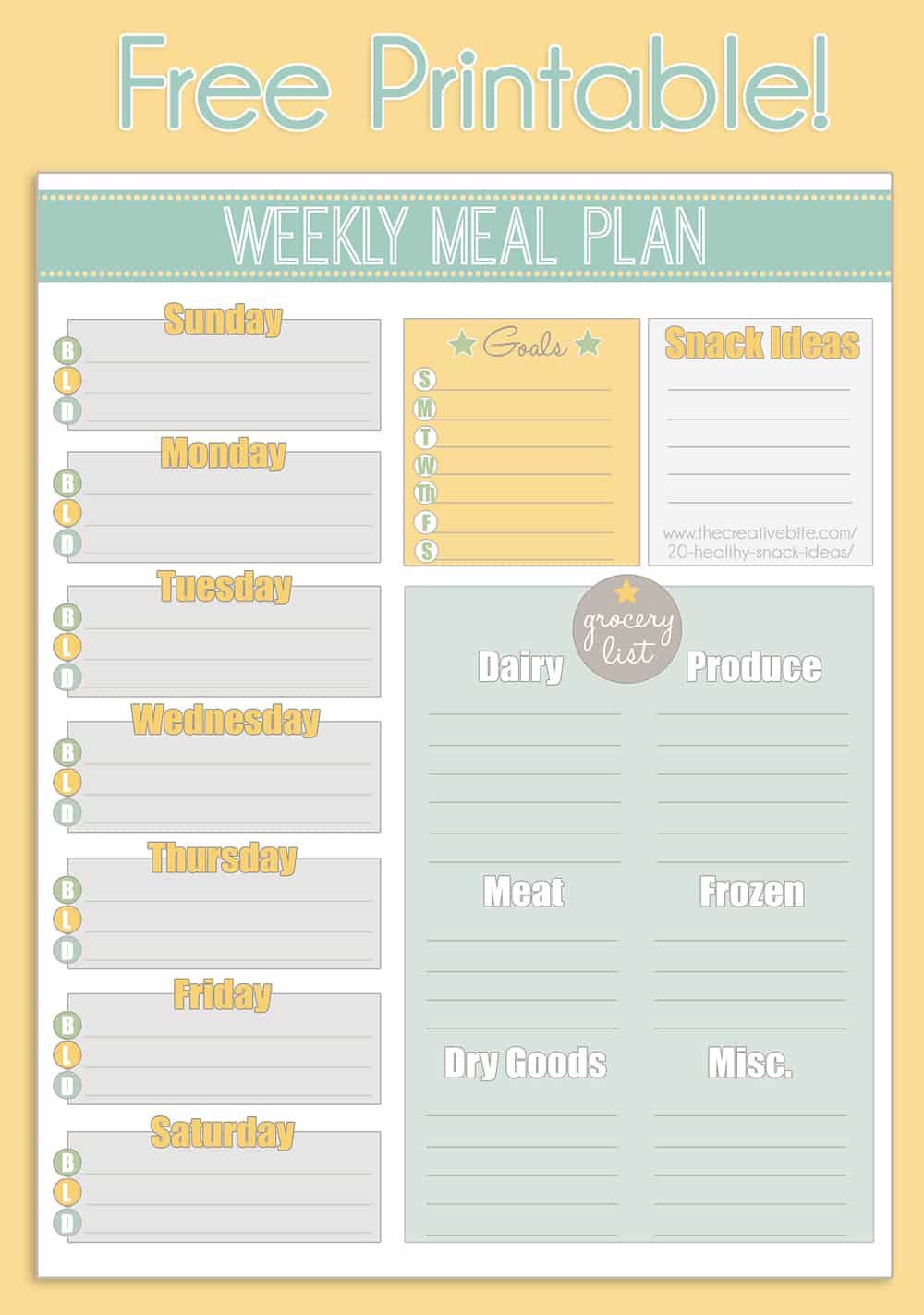 Use this Free Printable Weekly Meal Planner to organize your menu and grocery list. Take the guess work out of preparing weeknight dinners and grocery shopping trips with this easy planner.