25+ Healthy Back to School Lunch Ideas are perfect for your children's packed lunches. From healthy treats to light meals and easy snacks, there is something for everyone!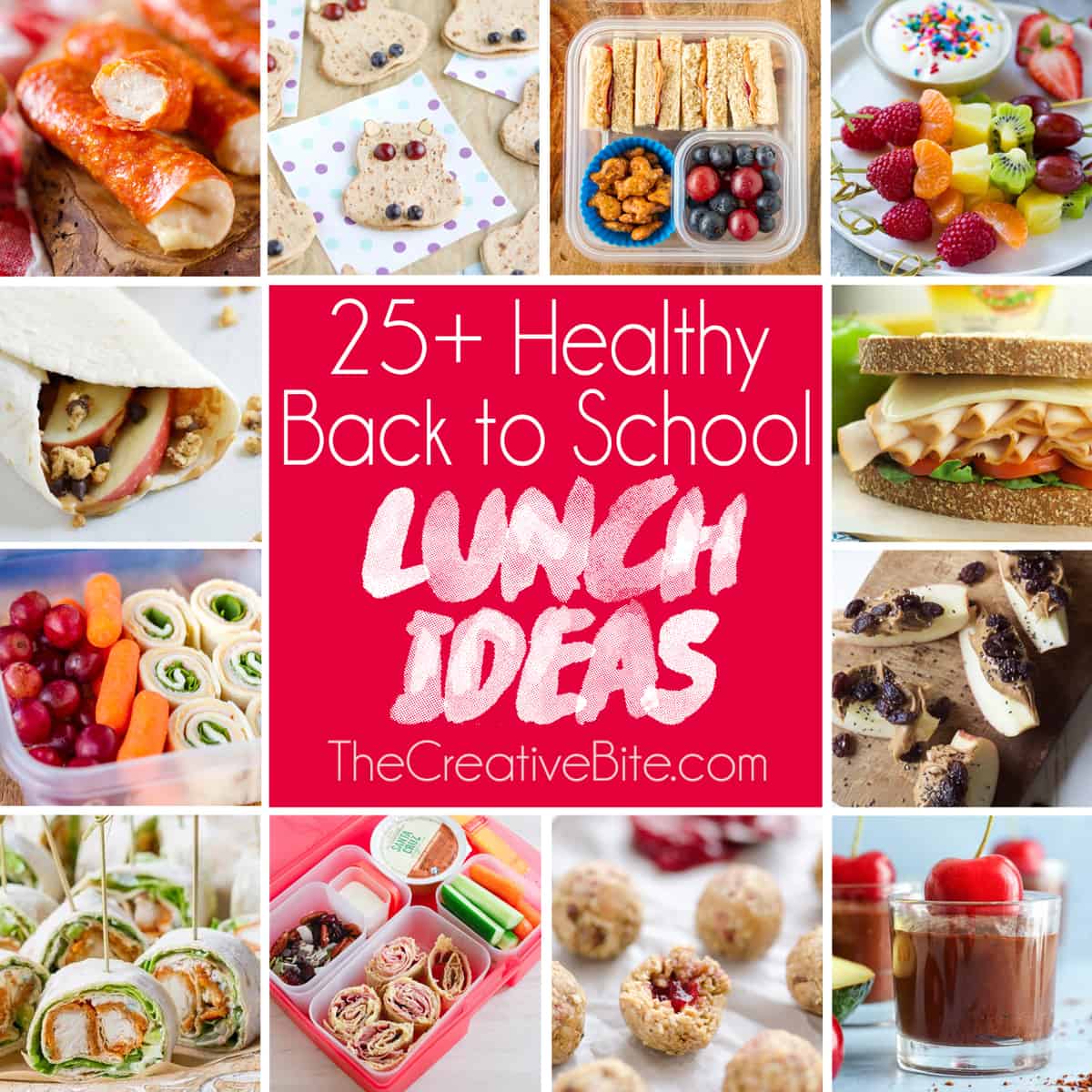 It's that time of year. Everyone is posting their adorable pictures of their children going back to school and the excitement on the parents and kids' part is undeniable! With a new school year here, that means lots of packed lunches. Maybe you are one of the lucky few that has a school wtih a great lunch program and you don't have to pack any lunches. If that is the case, count your blessing! For everyone else, whether you aren't a fan of school food or your child just refuses to eat on Tater Tot Hotdish day, we have got lots of Healthy Back to School Lunch Ideas for you.
From easy wraps and pinwheels for lunch to snacks like energy bites and trail mix, there are ideas for the whole lunch box. You don't have to have an adorably arranged bento box with cut out sandwiches and fruit to make your child's lunch special. They are fun some of the time, but not very realistic for most parents every day. Simply having a lunch filled with nutrition and wholesome bites will leave you and your children happy campers!
25+ Healthy Back to School Lunch Ideas