From baked goods and cocktails to savory entrees and appetizers, these Fresh Cranberry Recipes make the most of this seasonal fruit!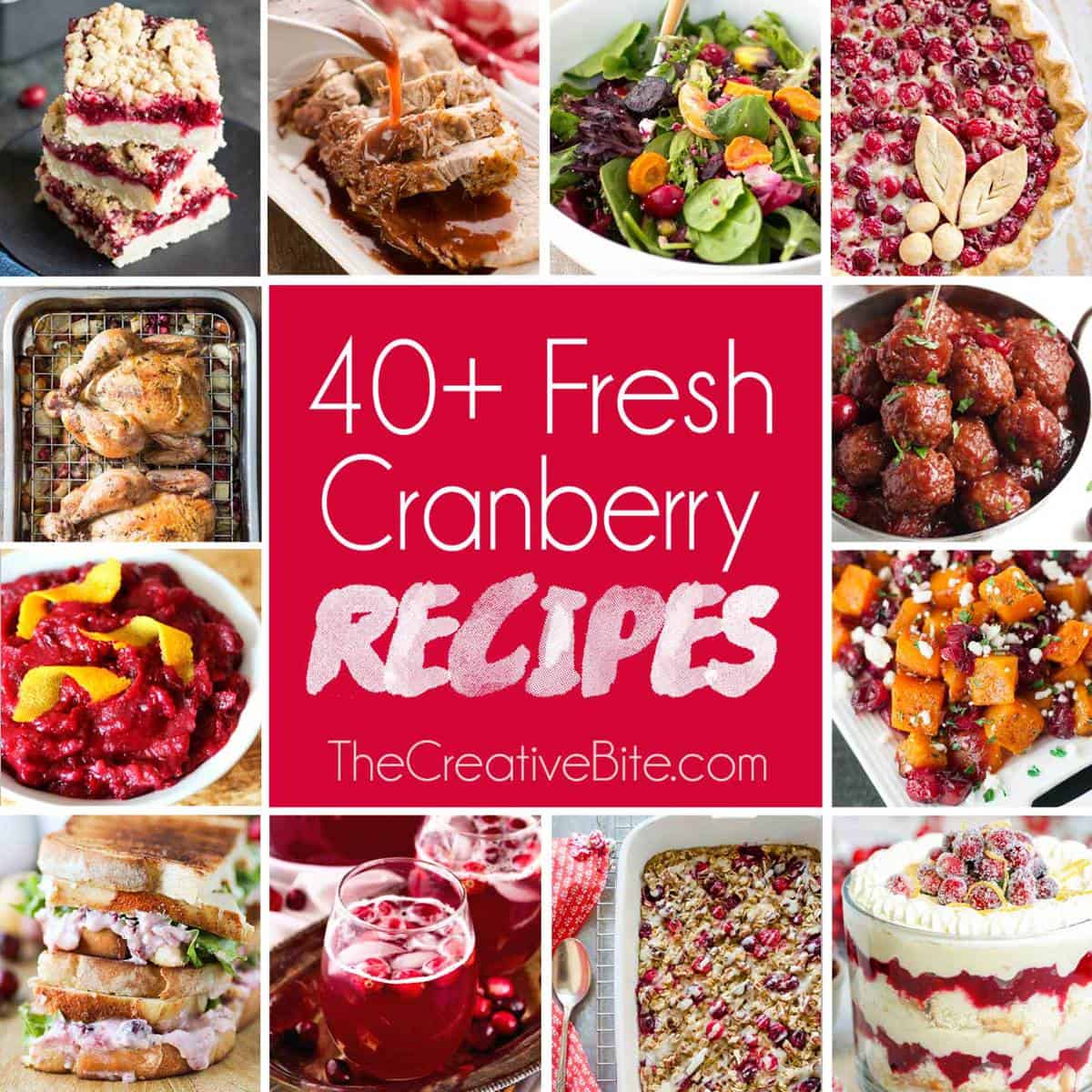 40+ Fresh Cranberry Recipes
While most fruits are quickly becoming out of season, but cranberries are enjoying all the glory with this cold weather! Whether you buy them fresh or frozen, plump cranberries are fantastic addition to both sweet and savory recipes. They are uniquely tart compared to their dried cranberry counterparts. This adds a delicious flavor that you can sweeten all on your own. From appetizers and entrees, to baked goods and cocktails, there is something for everyone with these 40+ Fresh Cranberry Recipes! I personally can't wait to try out the Grilled Cranberry & Turkey Panini and the Cranberry Custard Orange Pie is a personal favorite of mine. There are so many amazing recipes, you are sure to find one you love.