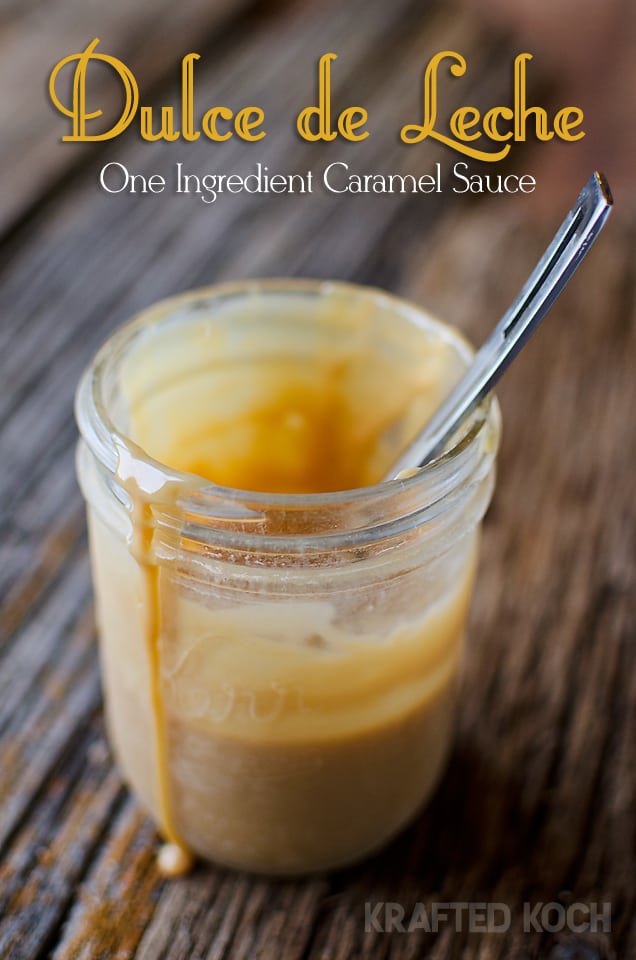 One of my favorite ladies, Carol, showed me how to make the best tasting and easiest caramel sauce when I worked with her at a restaurant. She literally filled a pot with water, threw a sealed can of sweetened condensed milk in there and let it boil for a couple of hours. I was very scared this little metal can was going to explode from the pressure, but I figured what the heck, it wasn't my kitchen! Haha, I just stayed out of the way!
This stuff is seriously legit. It tastes like my mom's homemade caramel that she slaves over with a candy thermometer whisking constantly, but this is SO much easier!
I wanted to recreate this sauce at home, but I didn't want to risk exploding cans of caramel in my own kitchen. The easiest solution was to simply empty the can of sweetened condensed milk into a glass canning jar, and cover the top loosely so the boiling water didn't get into the caramel.
I did this and every 20-30 minutes I would give it a quick stir and add any water to the pot if too much had evaporated. Two hours later, I had a whole jar of delicious caramel sauce!
This is wonderful drizzled on top of some vanilla ice cream or it can be incorporated into so many fantastic recipes.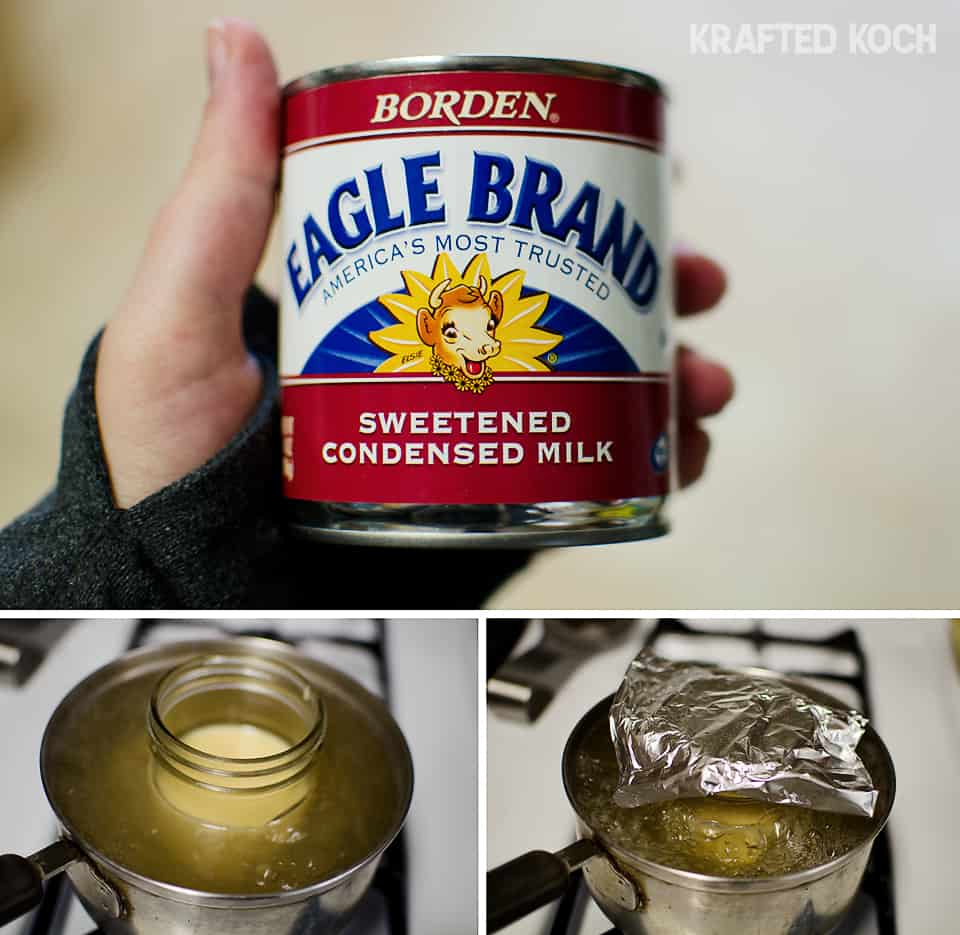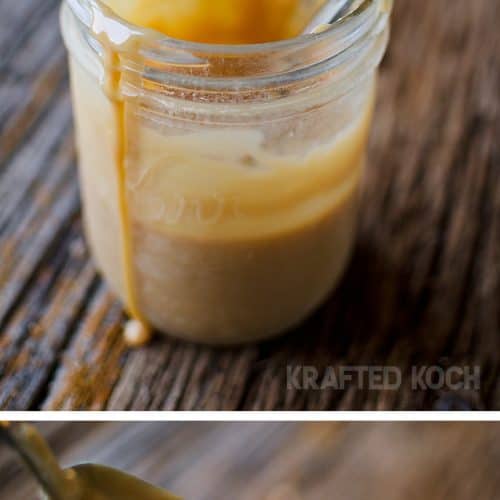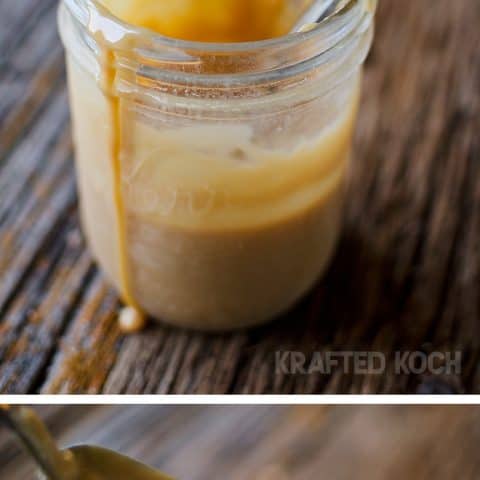 Dulce de Leche - Easy, One Ingredient Caramel Sauce
Total Time:
2 hours
2 minutes
Easy, one ingredient caramel sauce that is as good as it gets!
Ingredients
1 can of sweetened condensed milk, I avoid off brands with this particular product, they don't tend to be as smooth
Instructions
Pour sweetened condensed milk into a glass pint jar. Scrunch a piece of tinfoil over the top and place in a large pot. Pour water up to within an inch of the top of the jar.
Boil the water for two hours. Check the caramel every 20-30 minutes to give it a quick stir and add any water if it has evaporated.
Remove the jar from the water and let cool. Screw on the lid and store refrigerated.
*It will thicken quite a bit as it cools.
Nutrition Information:
Serving Size:

1 grams
Amount Per Serving:
Unsaturated Fat:

0g