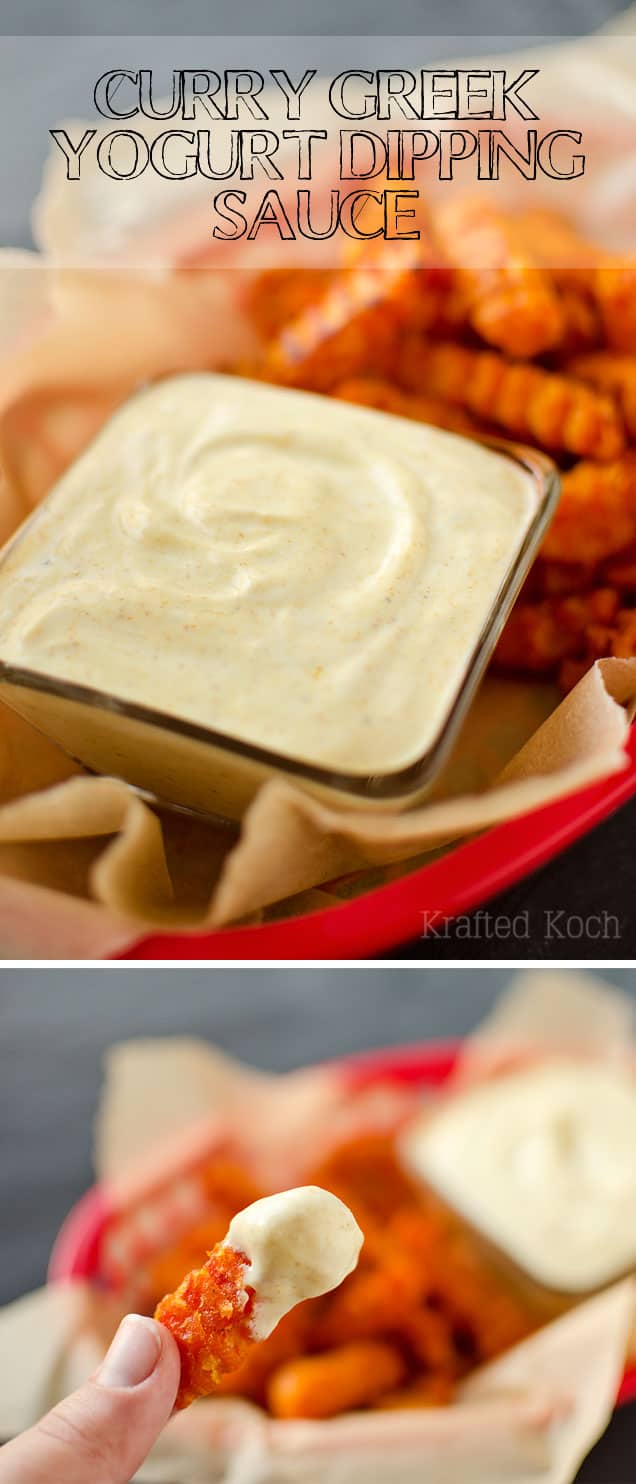 Curry Greek Yogurt Dipping Sauce is a bright and flavorful compliment to sweet potato fries, chicken, spring rolls and so much more! It is simply Greek yogurt mixed with curry powder, chutney and lime juice for a deliciously healthy and creamy dipping sauce.
I love me some sweet potato fries, but I never order them at restaurants because I can't get excited about dipping them with ketchup or ranch. Don't get me wrong, I have nothing against ketchup and ranch, I love them with normal fries, but they just don't do it for me with sweet potato fries. I feel that they need something sweeter and this dipping sauce has been my go-to for years.
I don't get fancy and make my own fries at home. Frankly, it is far too much time and effort for something that can be purchased pre-made and tastes great. I also prefer the crunchier texture I get from the store-bought version. I know, I know, there are preservatives and what not. I am not normally an advocate of store-bought anything over the homemade version, but in this case, they win out for me.