Brown Butter Cupcakes take a moist and delicious vanilla cupcake to the next level by browning the butter for a nutty and intense flavor unlike any basic cupcake you will try. Top it with some browned buttercream for an absolutely decadent dessert.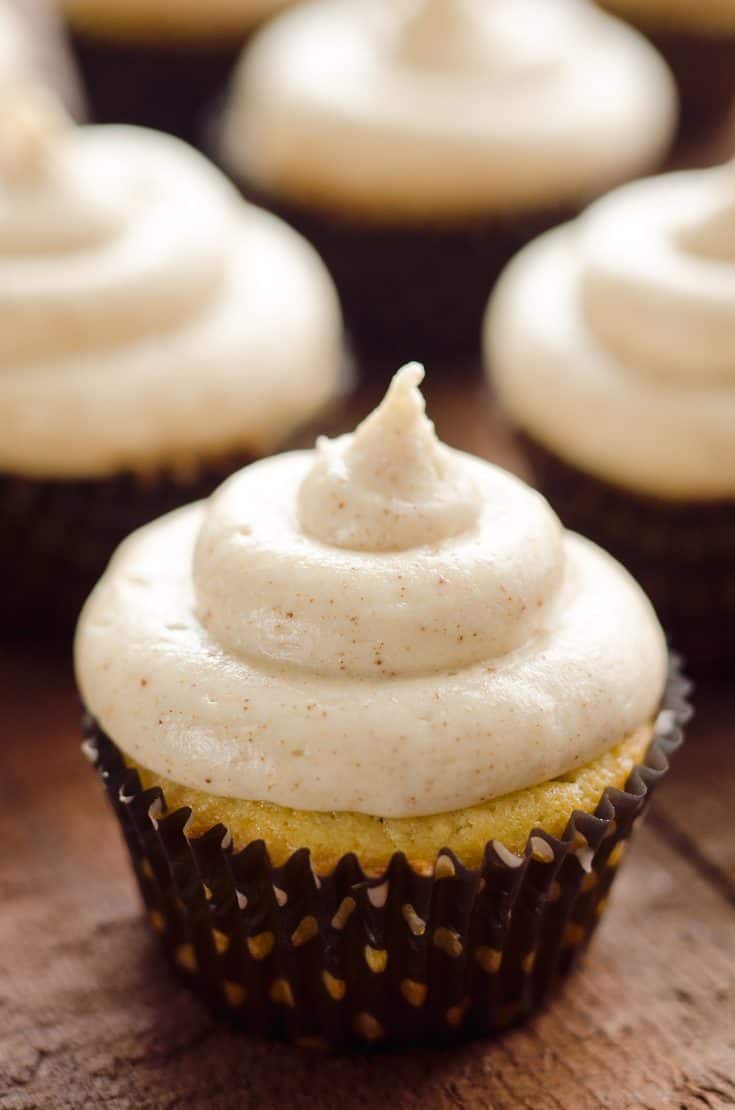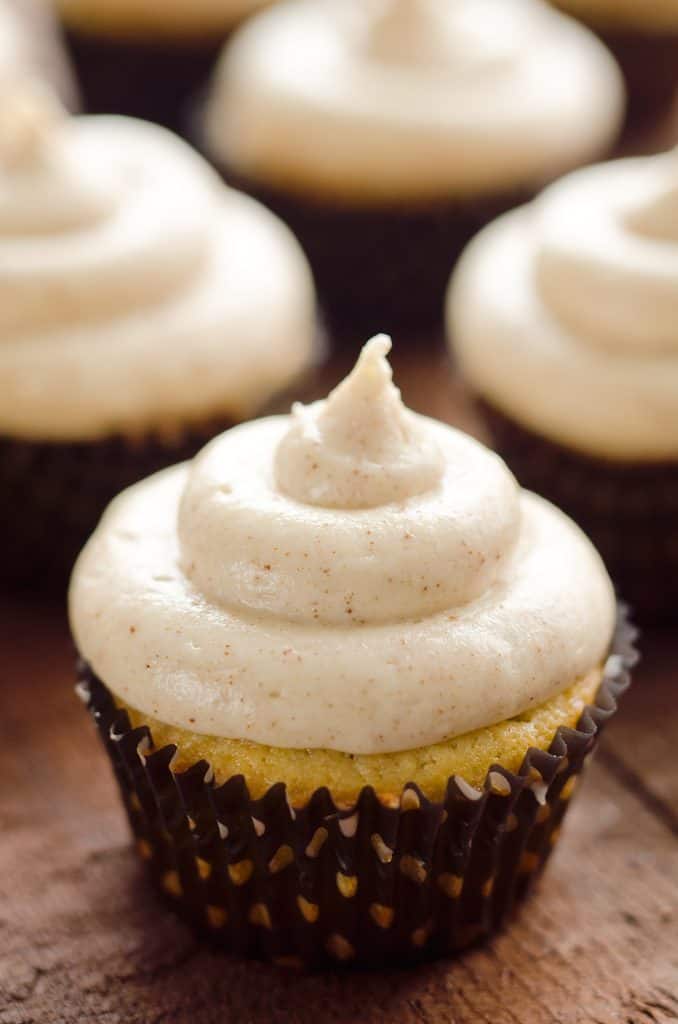 Rich & Flavorful Cupcakes
Browning the butter creates a nutty flavor that will add immense flavor to an already great vanilla cupcake recipe. If you really love the richness of browned butter, take these cupcakes to the next level by topping them with some brown buttercream frosting.
If you just want to add a touch of something special but don't want to go for an over the top flavor, you can simply top them with traditional buttercream frosting.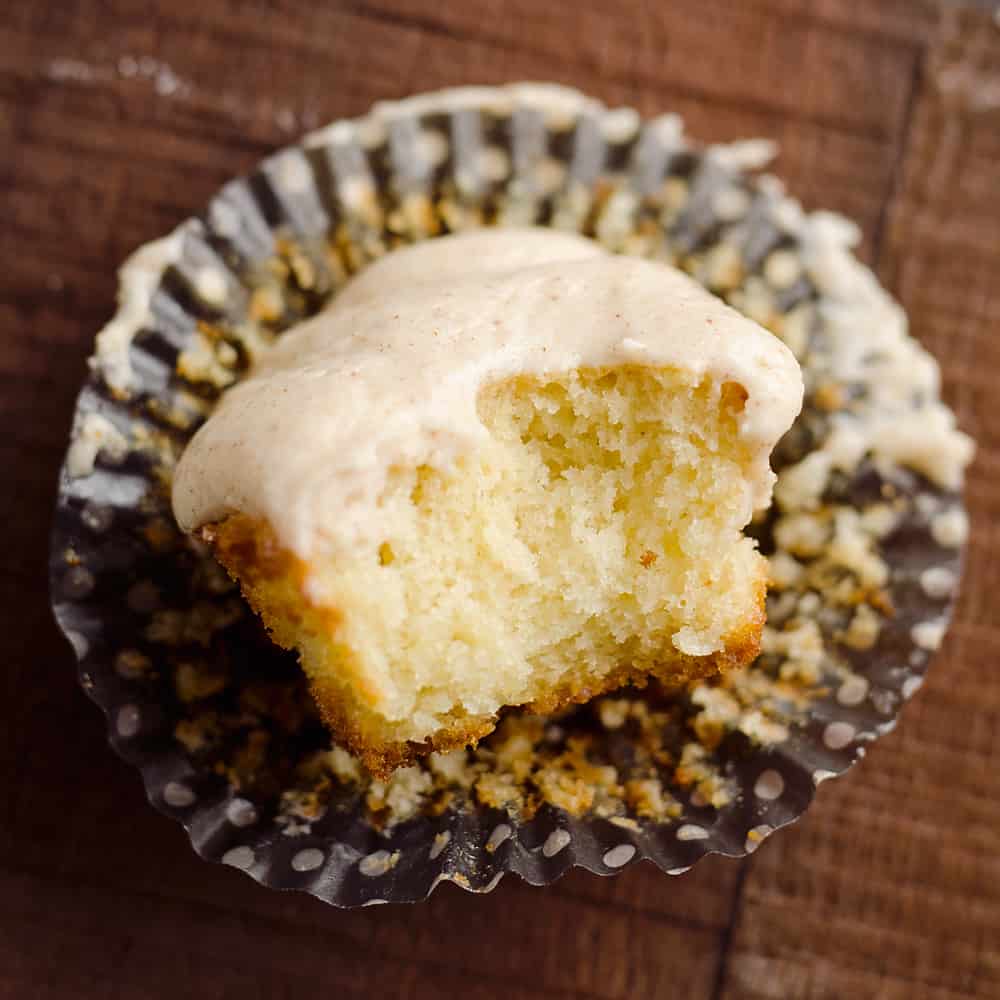 What is Browned Butter?
The nuttiness comes from caramelizing the milk solids in butter. In turn, that brings another level of flavor to butter. As a result, the butter takes on an extra rich character. Brown butter forms the heart and soul of many popular classic French dishes. It is often used in sauces but can add amazing flavor to baked goods as well.
Typically, you would have to go to a very fancy cake or cupcake store to get browned butter cupcakes or brown butter cake. Making it yourself is easy!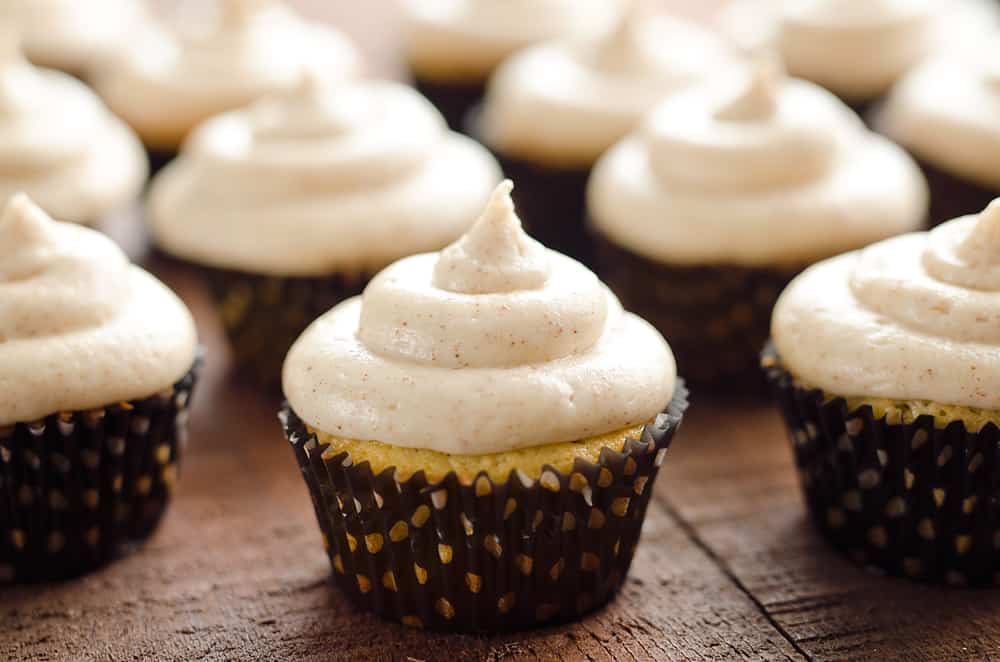 How to brown butter
Setting the stove on medium, let the butter come up in temperature while you stir it consistently. Stirring helps avoid scorching the milk solids. Those burn at a lower temp than the fats in butter do. So, you need to keep stirring which helps avoid them separating.
If they do separate, then try stirring more briskly. If you see even a wisp of smoke, then get it off the heat immediately! The milk solids can go from ok to too burnt quickly. If that happens you need to start all over.
You don't want to end up with burnt butter solids in your cupcakes. That isn't going to add the flavor you want and you will waste butter. With grocery prices the way they are these days, no one wants to do that!
As long as you keep stirring, you won't have any problems. So stay calm and keep on stirring. You will be eating the best cupcakes ever soon enough!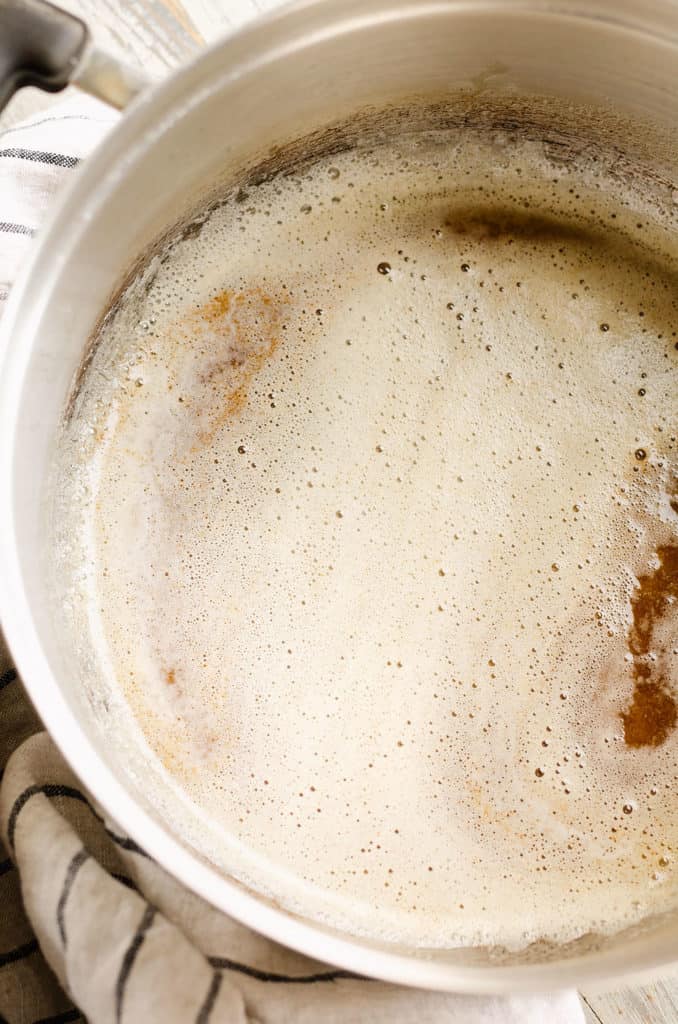 Adding Brown Butter to Baked Goods
As you may know, you typically want to use room temperature butter when baking cake. Therefore, you will need to take one additional step when adding brown butter to cupcakes.
After the butter has browned, remove it from the stovetop and let it cool. If you want to speed up the process, add it to a bowl and place in the refrigerator or freezer.
How to make Brown Butter Cupcakes
When the butter has solidified again, add it to a bowl and beat it with the sugar. Add the eggs, sour cream, milk and extracts and mix until smooth. I you don't have any almond extract, just substitute additional vanilla extract.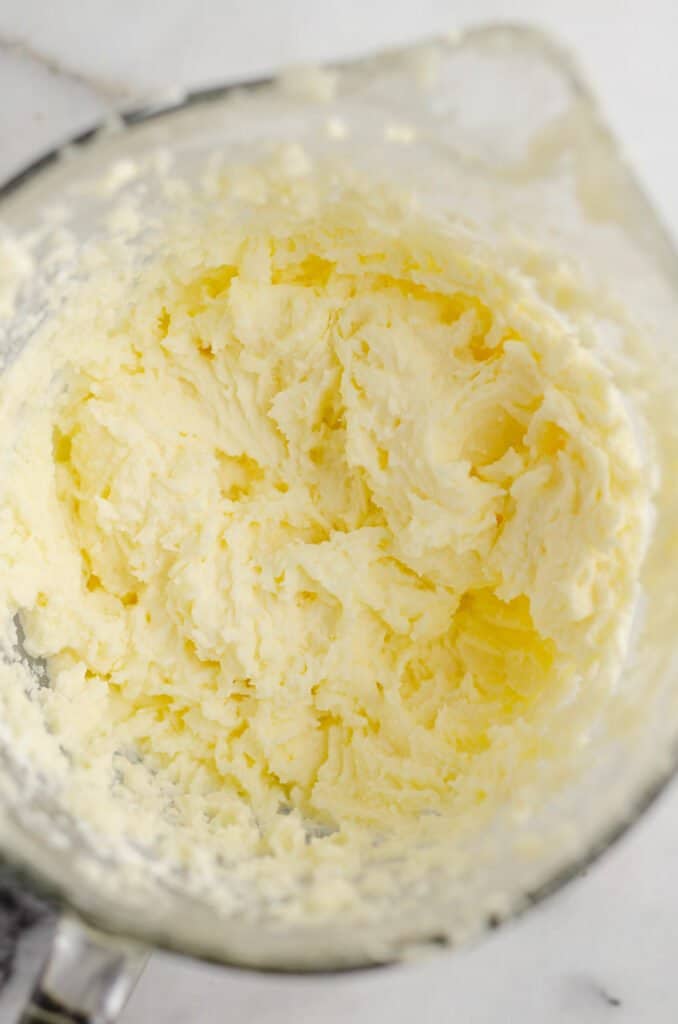 WHAT IS CAKE FLOUR?
Cake flour has a lower protein (gluten) content and that makes a difference in the texture of the cake crumb. I always keep cake flour on hand in my pantry, because it truly does give a better result than all-purpose flour.
CAN I SUBSTITUTE ALL-PURPOSE FLOUR FOR CAKE FLOUR?
For every cup of cake flour, replace it with one cup of all-purpose flour. Remove two tablespoons of each cup of all-purpose flour and replace it with two tablespoons of corn starch.
While cake flour is the ideal ingredient for the best cupcakes, it's not in everyone's pantry.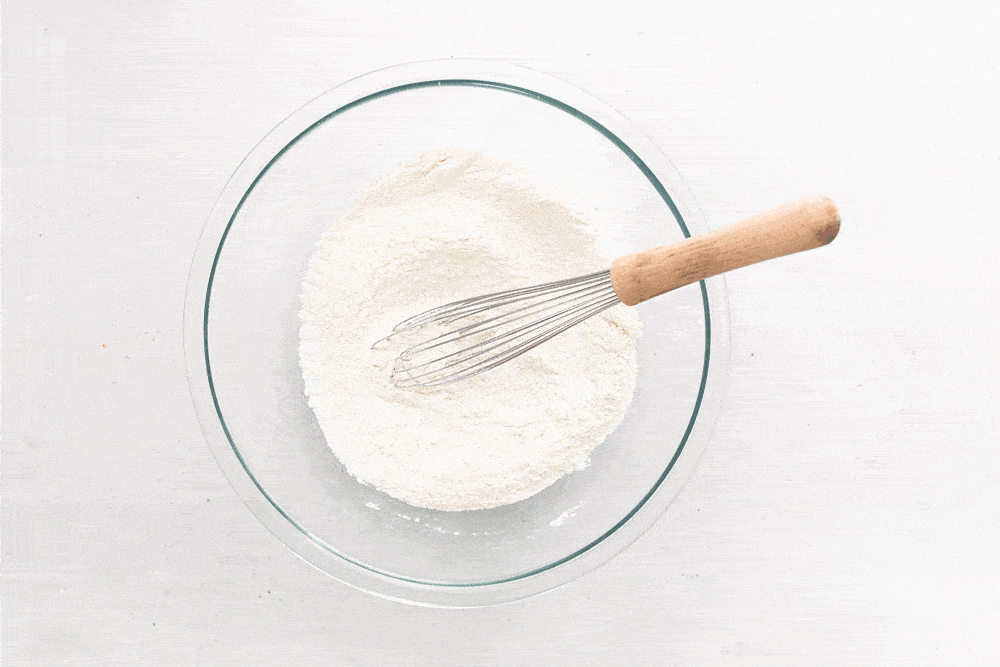 Sifting Dry Ingredients
While it is very important to make sure you don't pack the flour when measuring, it isn't mandatory to sift the dry ingredients together.
Add the dry ingredients to the wet ingredients and mix just until combined.
Fill the cupcake liners 2/3 full and bake at 350F for 25 minutes or until the batter is set and a toothpick comes out clean. Allow the cupcakes to cool to room temperature before frosting with buttercream.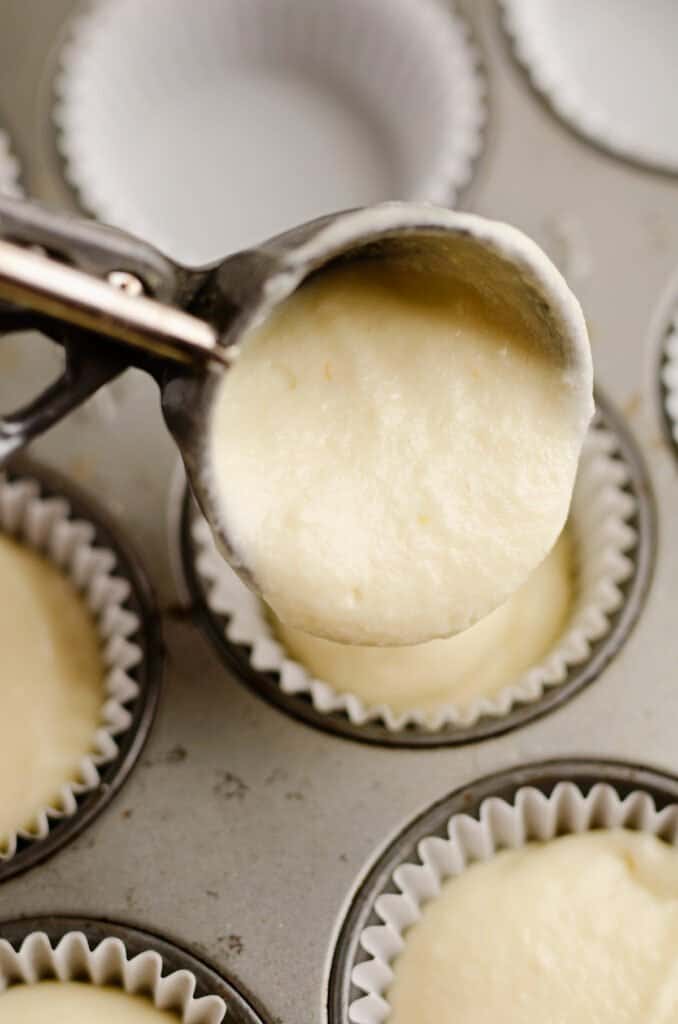 Storing Cupcakes
In a cupcake wrapper and with some brown buttercream frosting on top, your cupcakes can actually be stored on an airtight container for up to a week and not dry out.
Cupcakes are best enjoyed in the first day or two, but they do keep longer. You will loose some moisture and freshness every day they sit out, but I doubt you will have any left sitting around after a couple days!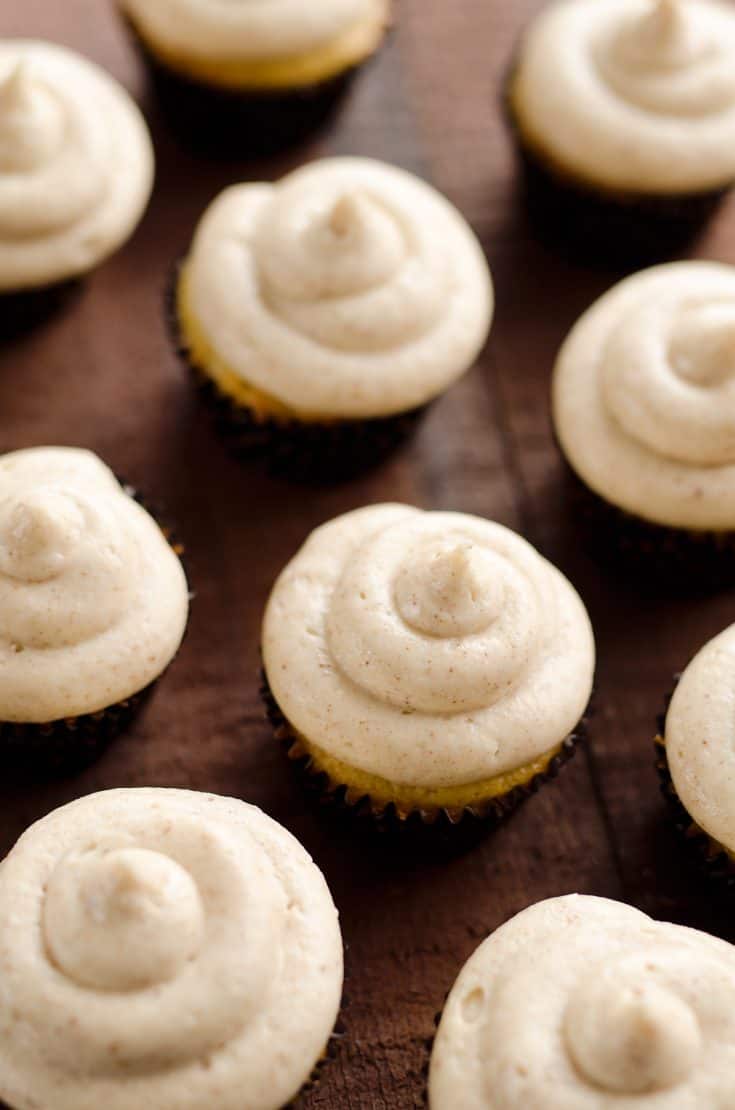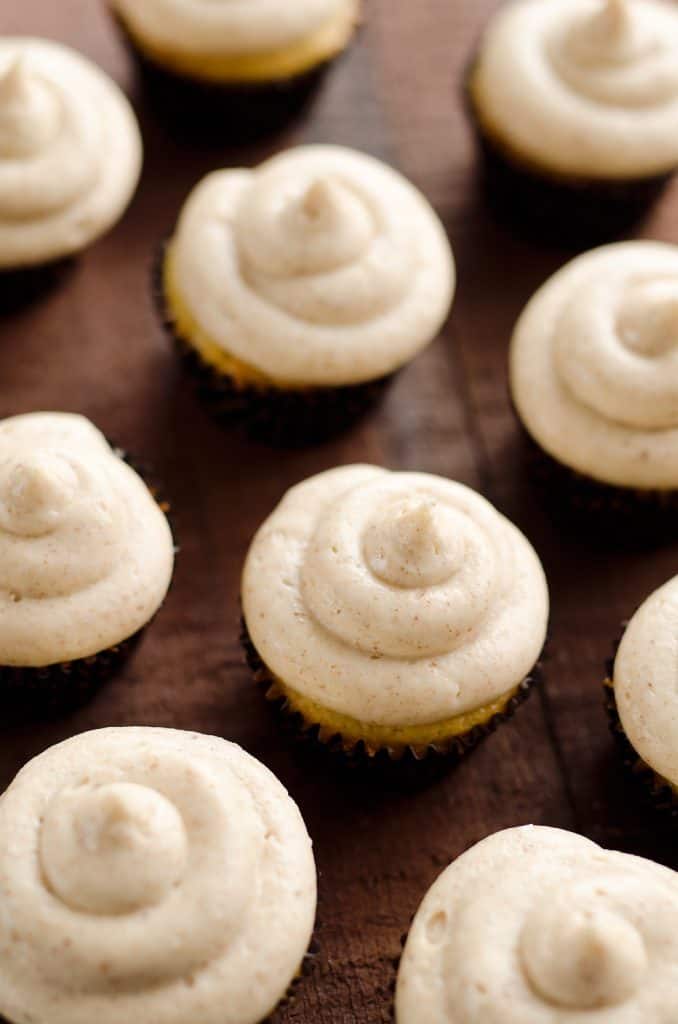 Freezing Cupcakes
If you want to make cupcakes well in advance of an event, perhaps for a fundraiser or big family gather, you can actually freeze them.
To freeze cupcakes, wrap each unfrosted cupcake in plastic wrap and stored in a sealed container. You don't have to wrap them individually, but that will help keep them longer.
You can freeze cupcakes for a month or two with no problem. When you are ready to enjoy the cupcakes at a later time, take them out of the freezer, unwrap and let them thaw to room temperature.
You can also store any leftover buttercream with the cupcakes, but just don't freeze them with frosting already on them. Store the extra frosting in a resealable bag. This way you can thaw the buttercream and snip a corner of the bag and easily pipe it onto the cupcakes when they are thawed.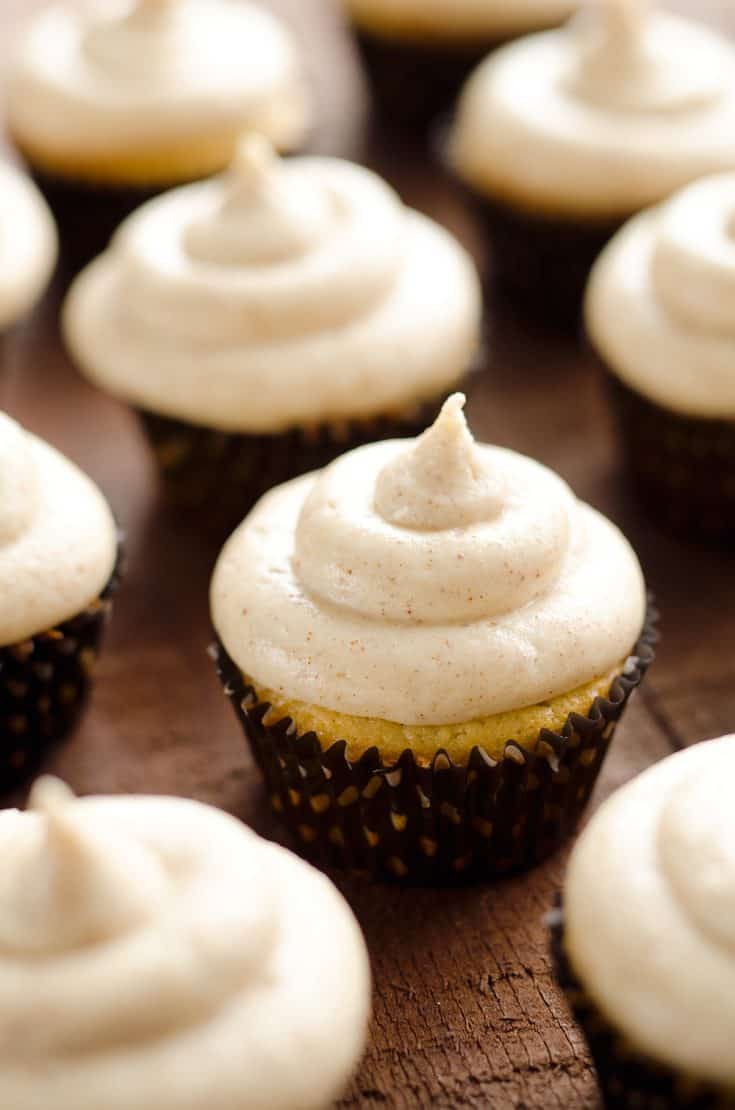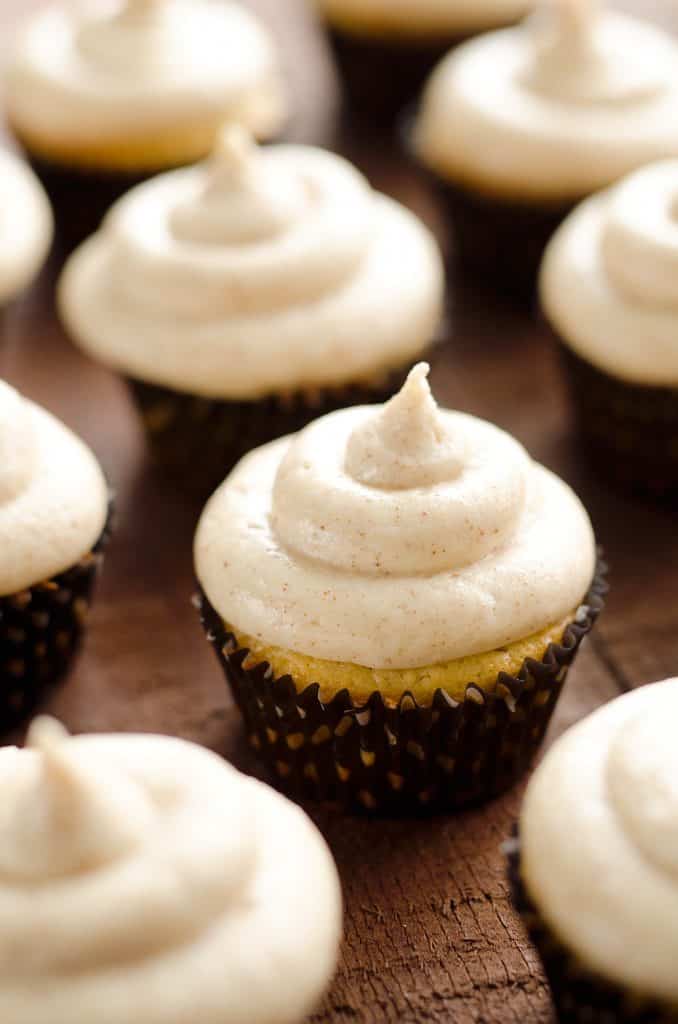 More Unique Cupcake Recipes
I you love a good cupcake, but want to change it up from the typical vanilla or chocolate, then be sure to check out some of our favorite cupcake recipes below!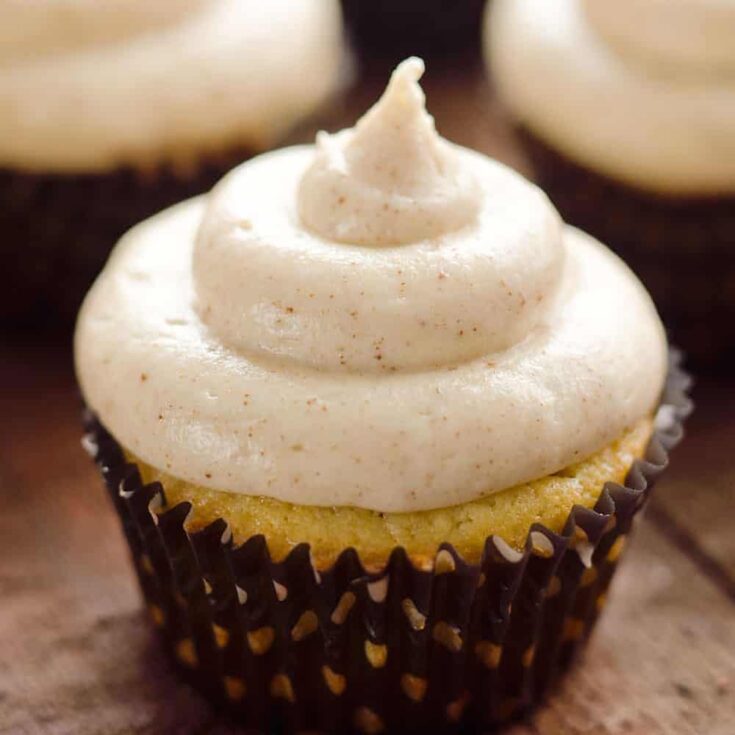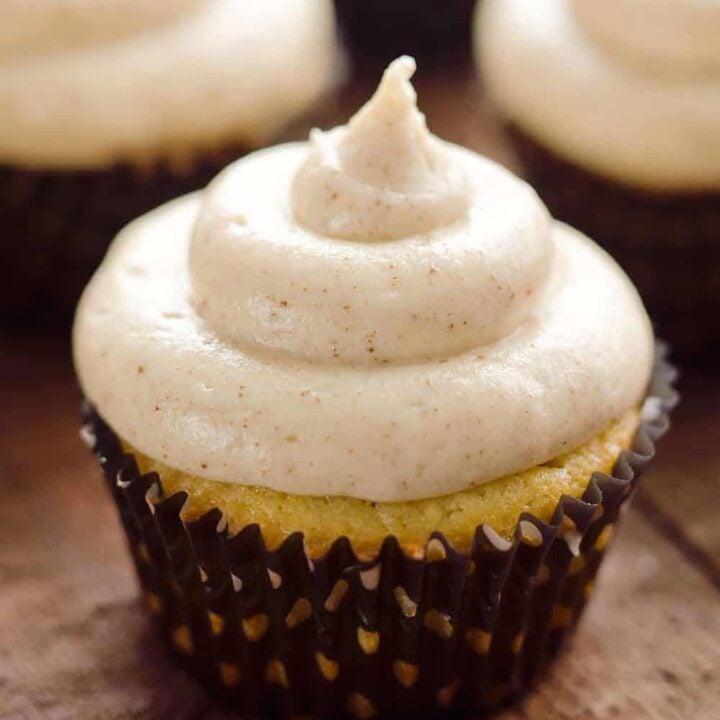 Brown Butter Cupcakes
Total Time:
1 hour
15 minutes
Brown Butter Cupcakes take a moist and delicious vanilla cupcake to the next level by browning the butter for a nutty and intense flavor unlike any basic cupcake you will try. Top it with some browned buttercream for an absolutely decadent dessert.
Ingredients
Cake
1 c. unsalted butter
1 1/2 c. sugar
2 large eggs
3/4 cup sour cream*
1 c. milk
2 teaspoon vanilla extract
1 tsp. almond extract
1 tsp. salt
½ tsp. baking soda
1 1/2 tsp. baking powder
Finishing Touches
Instructions
Preheat your oven to 350°F.
In a large saucepan, melt butter over medium heat, whisking occasionally. The butter will start to foam and then begin to brown after 3-4 minutes. When you smell the nutty butter flavor and it has turned an even brown color, remove it from the heat. Cool the butter until it is solidified.
In a large bowl, beat the brown butter and sugar until smooth. Add the egg, extracts, milk and sour cream and blend until smooth.
Add the dry ingredients to the bowl. Beat slowly until well combined and only a few lumps remain.
In lined cupcake pans, fill each cup ¾ full. Bake at 350° for 25-30 minutes until a toothpick inserted in the center of the cupcake comes out clean. Set aside and allow to cool completely.
Top each cupcake with buttercream and enjoy!
Notes
*Use full fat sour cream. You can substitute full fat plain Greek yogurt for the sour cream.
**You can substitute 2 1/4 cups all-purpose flour & 1/4 cup cornstarch for the 2 1/2 cups cake flour. You will achieve a better crumb with cake flour though.
Nutrition Information:
Yield:

24
Serving Size:

1 grams
Amount Per Serving:
Calories:

208
Total Fat:

10g
Saturated Fat:

6g
Trans Fat:

0g
Unsaturated Fat:

4g
Cholesterol:

41mg
Sodium:

228mg
Carbohydrates:

26g
Fiber:

0g
Sugar:

14g
Protein:

2g
Provided nutrition data is only an estimate. If you are tracking these nutrients for medical purposes, please consult an outside, trusted source.