Check out our recommendation for the best books for a 1 year old. We include a variety of our favorite board books we have enjoyed with our toddlers that make great gifts and can help build your home library.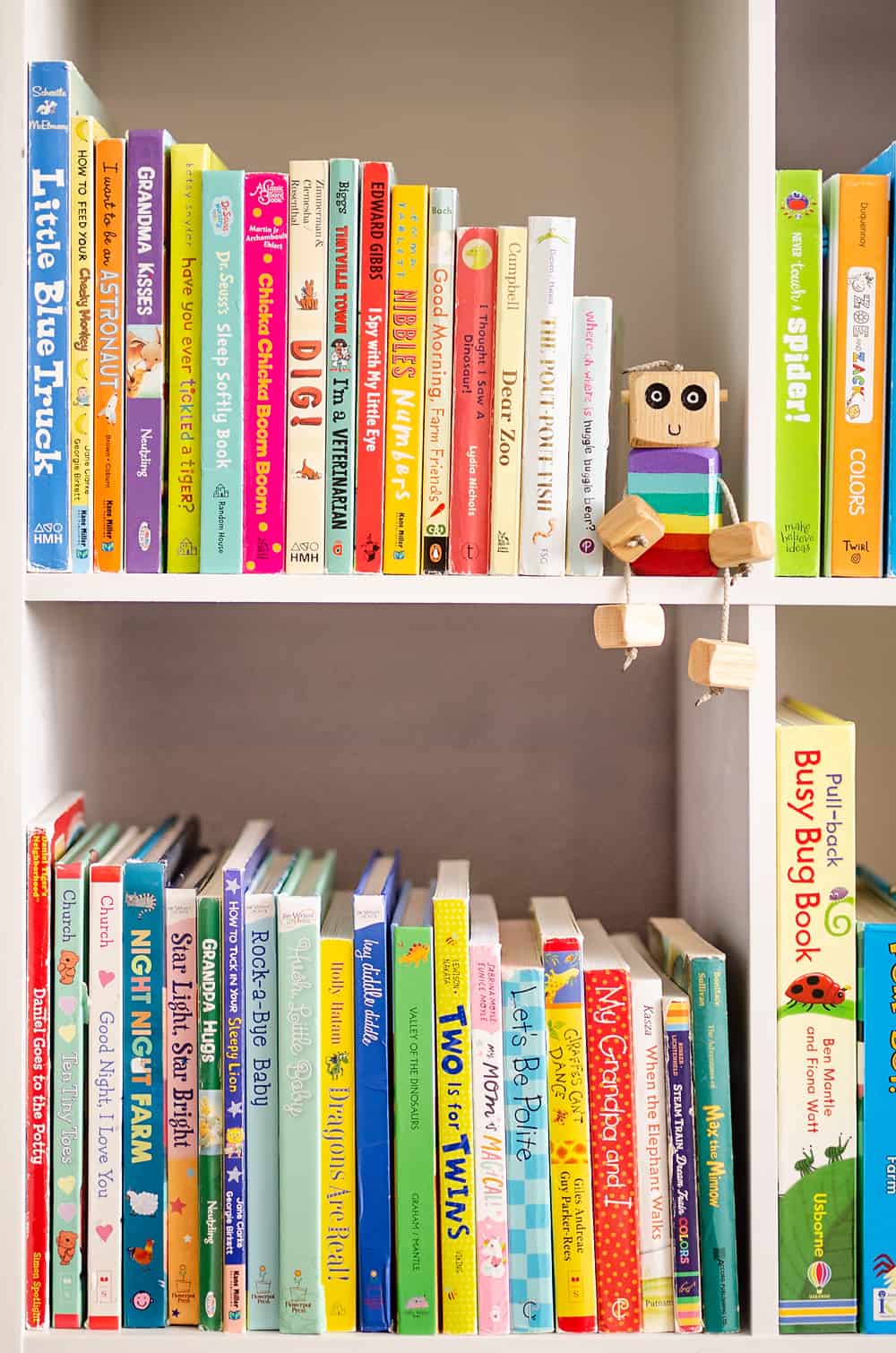 Best Books for Toddlers
I'm taking a step away from the kitchen today and instead of sharing my favorite recipes, I just had to take moment to share our list of Best Books for 1 Year Olds. We love reading in our house and have a huge home library of board books for our twin toddlers who just turned two.
I have mistakenly bought some not-so-great books and want to help you avoid doing the same. This list is a great collection of over 65 titles that we think are the best books for toddlers.
When it comes to determining the best books for a 1 year old, different people will have different metrics. My definition of the best books are the ones that our toddlers enjoy reading! A book is no good if a child doesn't like it and I have noticed some patterns in what the kids enjoy in books and what they don't. Books with flaps and textures for example, are always a big hit with toddlers.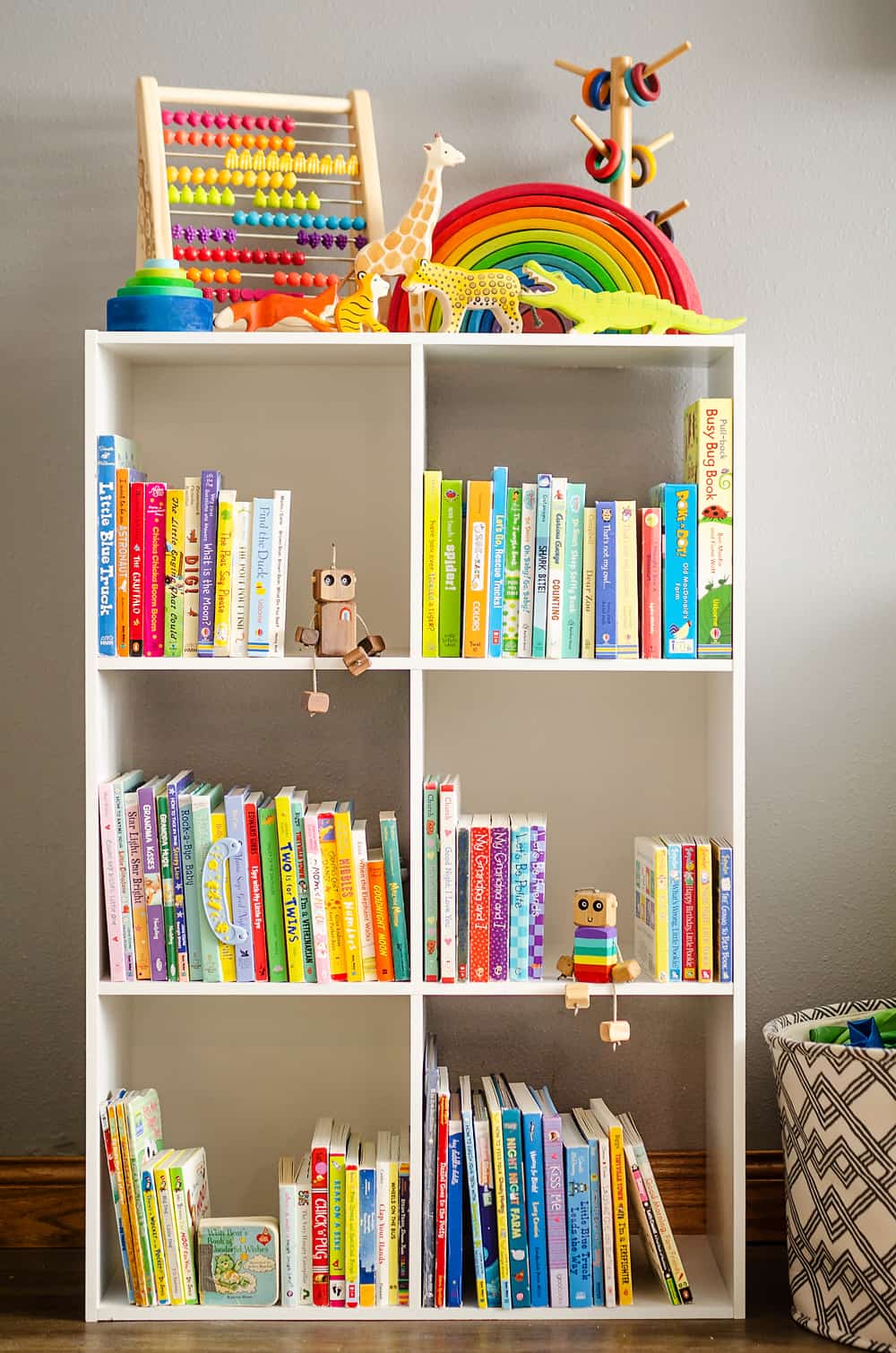 Favorite Board Books
In my opinion, the best books for 1 year olds are always board books. It is non-negotiable in my experience. They are just so young and don't understand the consequences of ripping pages at that age. I found that I could be much more relaxed with allowing our home library to be fully explored by the toddlers if it was comprised of board books.
This is yet another reason why I like buying books at this age as opposed to renting from the library. While it is disappointing if they damage our book, it's not the same guilt as wrecking a Library book!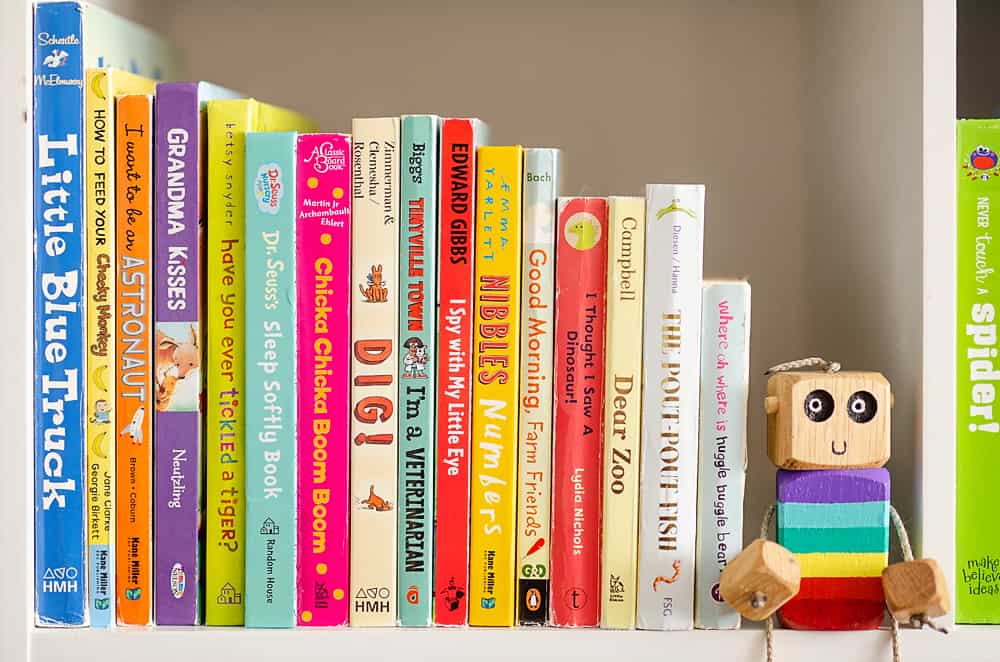 Loaning VS. Buying Board Books
While searching out the best board books for my 1 year olds, we took a few trips to the Library. It was a fun outing and we would loan a few books. This is a great activity for toddlers and is great for anyone who can't afford to buy new books.
There is something to be said for owning books though. Studies have shown the benefits to having home libraries in adolescence. Books make fantastic gifts as well if you are tired of drowning in toys or don't want to gift sugary candy for holidays like Valentine's Day or Easter.
If costs are a concern, I highly recommend going on eBay and looking for used titles. There are tons of dirt cheap books you can buy at a fraction of the price of new.
Whether you live too far from the Library, want to grow your library or you are looking to buy a young toddler in your life a book, we have got you covered with some amazing board book recommendations!
Best Board Books for 1 Year Old