How I made the difficult decision to leave my day job and will be staying home with the twins!
Life Lately | Staying Home With The Twins
Four months into my planned seven month maternity leave, I officially gave my notice that I won't be returning to work at my day job. I had been mulling over the decision from the moment we found out we were having twins via IVF. On one hand, I exhausted every avenue trying to find daycare and there was not a single option within a 20 mile radius for two babies. On the other hand, I wasn't entirely sure I wanted to ship my kids off to daycare and be away from them so much. I didn't want to commit to anything early on because I just didn't know how I would like staying home with them. Well, it turns out I love it!
Right now my mom generously watches the babies one day a work so I can work on the blog because I can't even find any part-time daycare or babysitter options. On those days they go with her, I am kind of sad that I see them so little. That is without an hour commute added into the equation, so I can't imagine how I'd feel with going back to work full-time and schlepping them back and forth from daycare. In the end it worked out that I wasn't able to secure daycare, because I would have felt awful backing out on someone for two baby spots.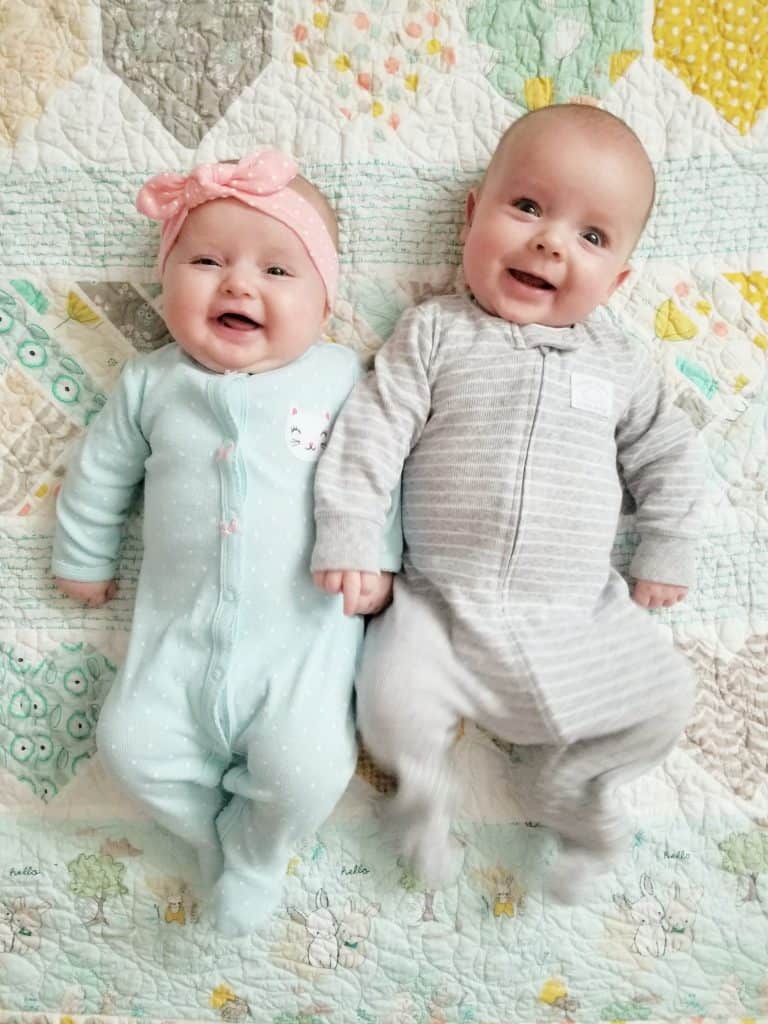 The decision was so very bittersweet, as I had an amazing boss and some pretty awesome coworkers who I loved working with over the last 6 years. It was truly one of the best groups of people I have ever had the pleasure of working with and I will miss having them in my life every day.
Another factor making this decision extremely difficult were my amazing state benefits. Apart from all the awesome sick and vacation days, retirement plan, life insurance, etc. the health insurance was INSANELY good. Like so good that I paid less than $200 for delivering twins via c-section and staying in the hospital 6 days with them after their birth!
Because the insurance is so good, that means the COBRA rate is really high. The sad part is that I looked into private insurance options and the monthly rate would be the same, but with a 10k-15k deductible. Right now my deductible is $100. It's basically a no-brainer at this stage that we will just stay on COBRA as long as possible.
I say all that to say, that our society has some serious issues when it comes to health insurance. I know you all already know this, but it doesn't effect as many people in the way its effecting us. Most people have insurance through their job or qualify for supplemented health care. Because my husband and I both work for ourselves now, it leaves us in this small group of people who really get hit the worst.
It is going to cost us around 20k a year just in premiums to cover our healthy family of four. In what world is that OK?! It's a problem with so many factors and I have no clue what the answer is, but something has got to change. We shouldn't be living in a society where a family has to pay that much a year just to protect themselves against going bankrupt due to medical costs!
For now, we don't have any other options, so that is what we will do. This was the biggest hurdle though when it came to deciding to walk away from my job. It was a steep price to pay, loosing those great benefits. There is no amount of money in the world though that is more important than these sweet faces!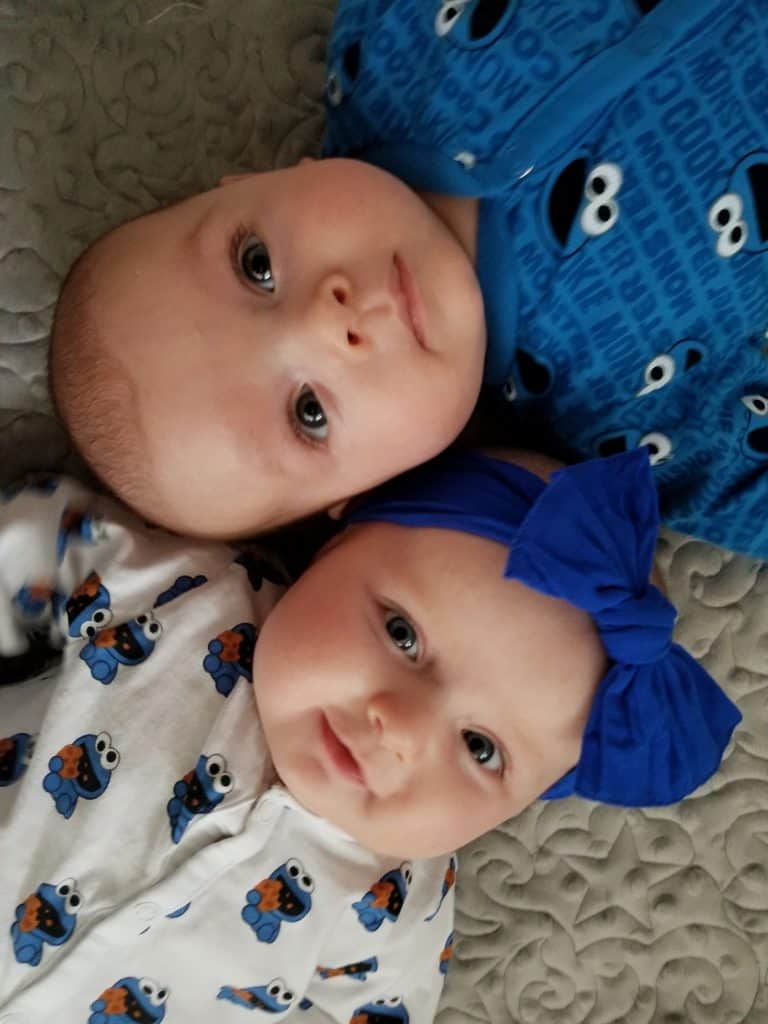 On a happier note, I am so excited to continue on with this new chapter in my life, being a work from home mom, continuing to grow this blog. Never in a million years did I think this is where I'd end up in life, living on the farm, running a food blog and raising twins. LOL But here I am, and I absolutely love it! I am so thrilled to spend these formative years with my babies. I know it's a privilege that so many mothers aren't afforded any more, so I am very grateful for it.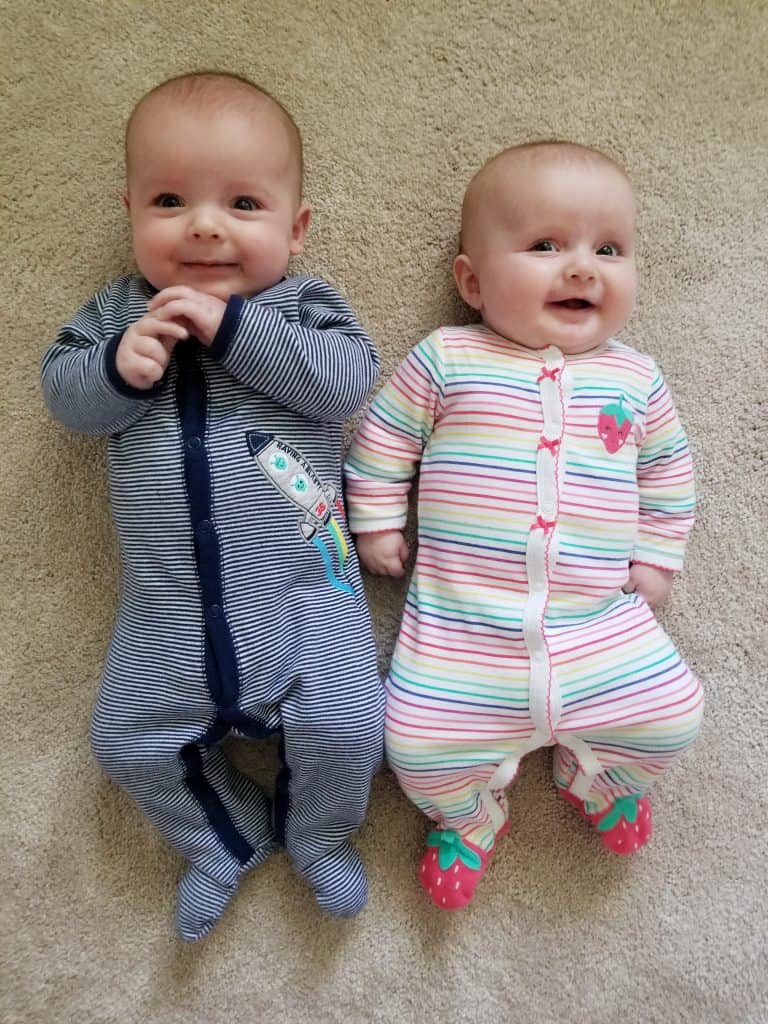 It's funny how timing in life just works out sometimes. If I would have been blessed with children four years ago, when we first started trying, I wouldn't have had this business to transition into. In the end, everything fell into place just perfectly for our family!