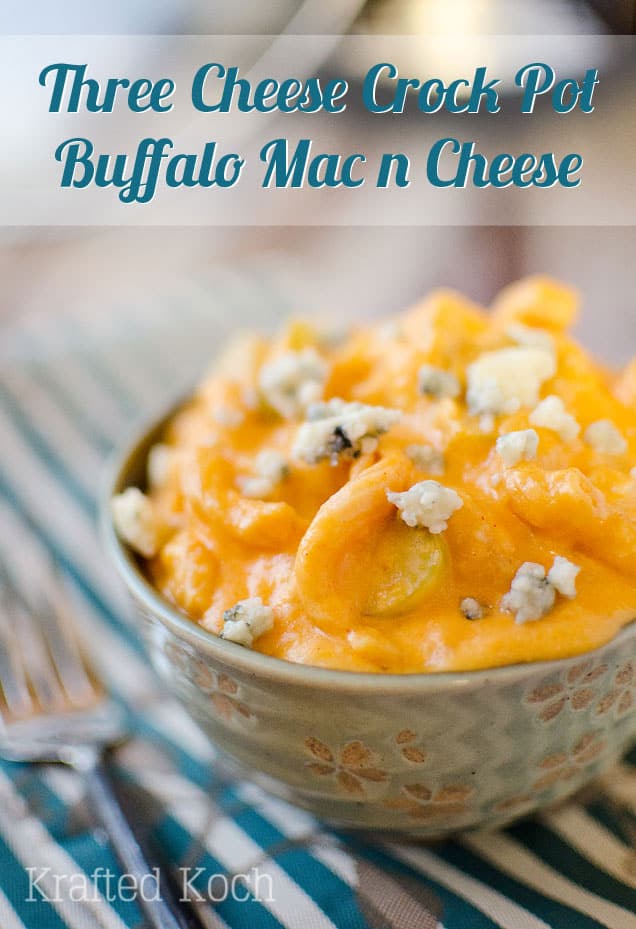 Three Cheese Crock Pot Buffalo Mac n Cheese is a quick and easy recipe for your Crock Pot that is loaded with bold buffalo flavor, crunchy celery and cheesy goodness! Nothing appeals to me more during chilly fall months than easy comfort food such as this. I am also a sucker for Buffalo anything, and this Crock Pot Mac n Cheese is not an exception.
Last weekend my little sister got married and I survived it….barely, but I made it! I took off work for most of the week ahead of time and helped her prep all the details. Whether we were tying bows, molding mints or making personalized table numbers, we were busting our butts to get all of the last minute details done. It really is bizarre to think about all the time, effort and money that goes into a half day event that is over before you know it. That is why I always tell everyone to invest in a quality photographer, because it is all you have left from your special day!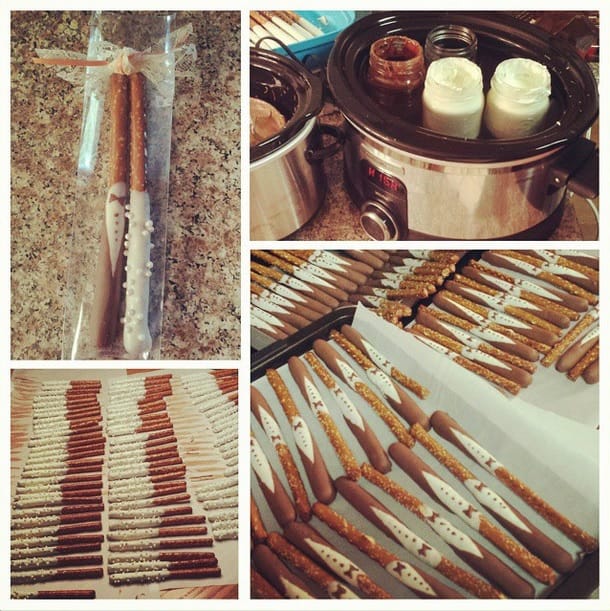 How about these adorable bride and groom pretzels we made as favors for each guest. Aren't they adorable?! This was one of my many foolish ideas I found somewhere on Etsy and proposed to my sister, telling her we could make them ourselves and save quite a bit of money. I quickly regretted that after I remembered we had to make them for 225 guests!
Once I put an idea in this girl's head and she decides she wants it, there is no convincing her otherwise. Therefore, we spent the entirety of a day dipping, detailing and packaging pretzels then wrapping each one with a bow. We used a great tip from The Yummy Life to keep the almond bark melted and easy to dip by keeping the jars in a Crock Pot filled with hot water. This was very helpful and I think the whole process would have taken much longer without it.
Aren't Crock Pots just wonderful though?! Whether you are using them to dip chocolate or make this fantastic Three Cheese Crock Pot Buffalo Mac n Cheese for your family, they just make life easier!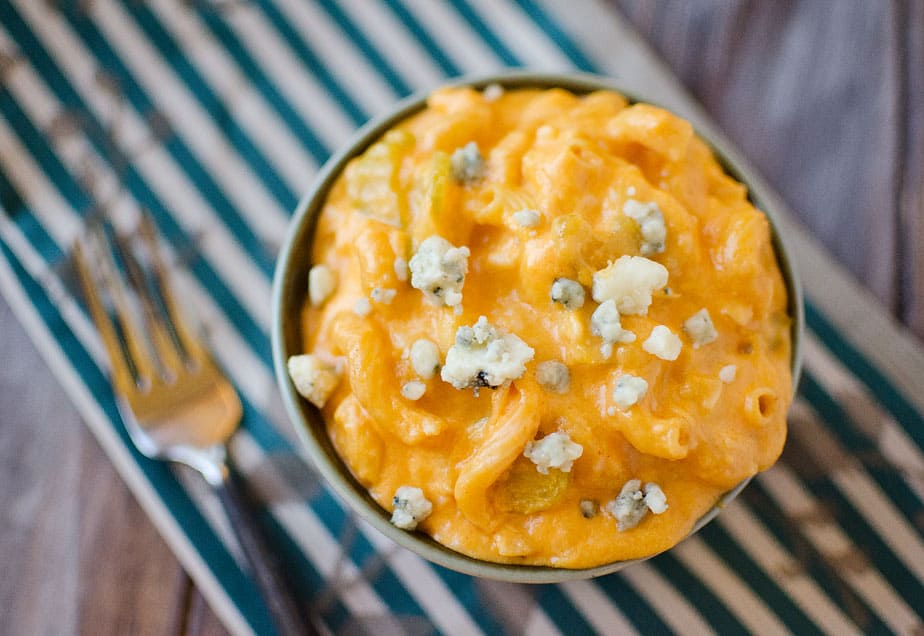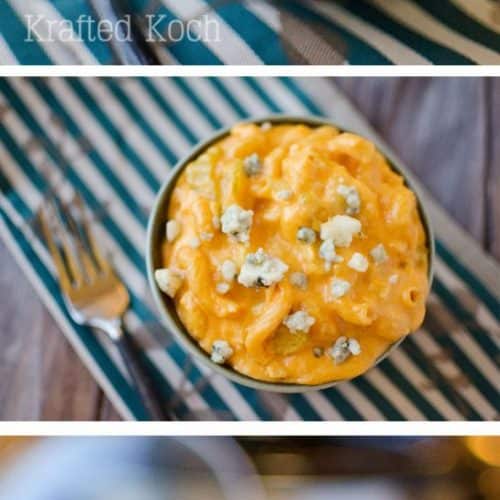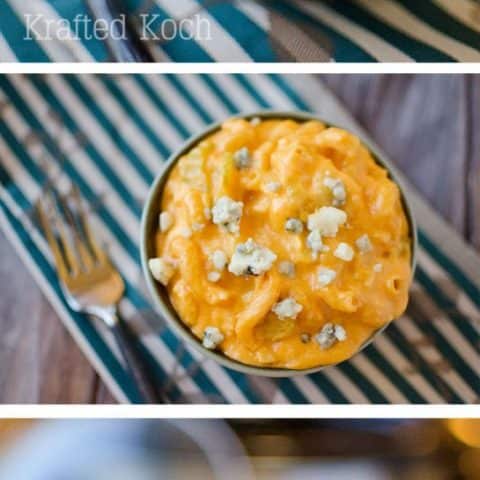 Three Cheese Crock Pot Buffalo Mac n Cheese
Total Time:
2 hours
5 minutes
A quick and easy mac n cheese recipe for your Crock Pot with bold buffalo flavor and lots of cheesy goodness!
Ingredients
2 c. dry cavatappi pasta
2 c. heavy whipping cream
1/2 c. buffalo wing sauce
1 c. shredded Parmesan
2 c. sharp cheddar
1 c. celery thinly sliced
1/2 c. onions finely diced
2 eggs beaten
1/2 c. bleu cheese crumbled
Instructions
Toss all of the ingredient in your Crock Pot and stir to combine well. Cook on high for 1.5-2 hours or low for 3-5 hours.
Recommended Products
As an Amazon Associate and member of other affiliate programs, I earn from qualifying purchases.
More great Crock Pot recipes!