From cocktails and appetizers to cakes, pies and cookies, we have got an amazing variety of red, white and blue patriotic recipes. These sweet and savory dishes are perfect for the 4th of July, Memorial Day or any party where you want to show your American pride!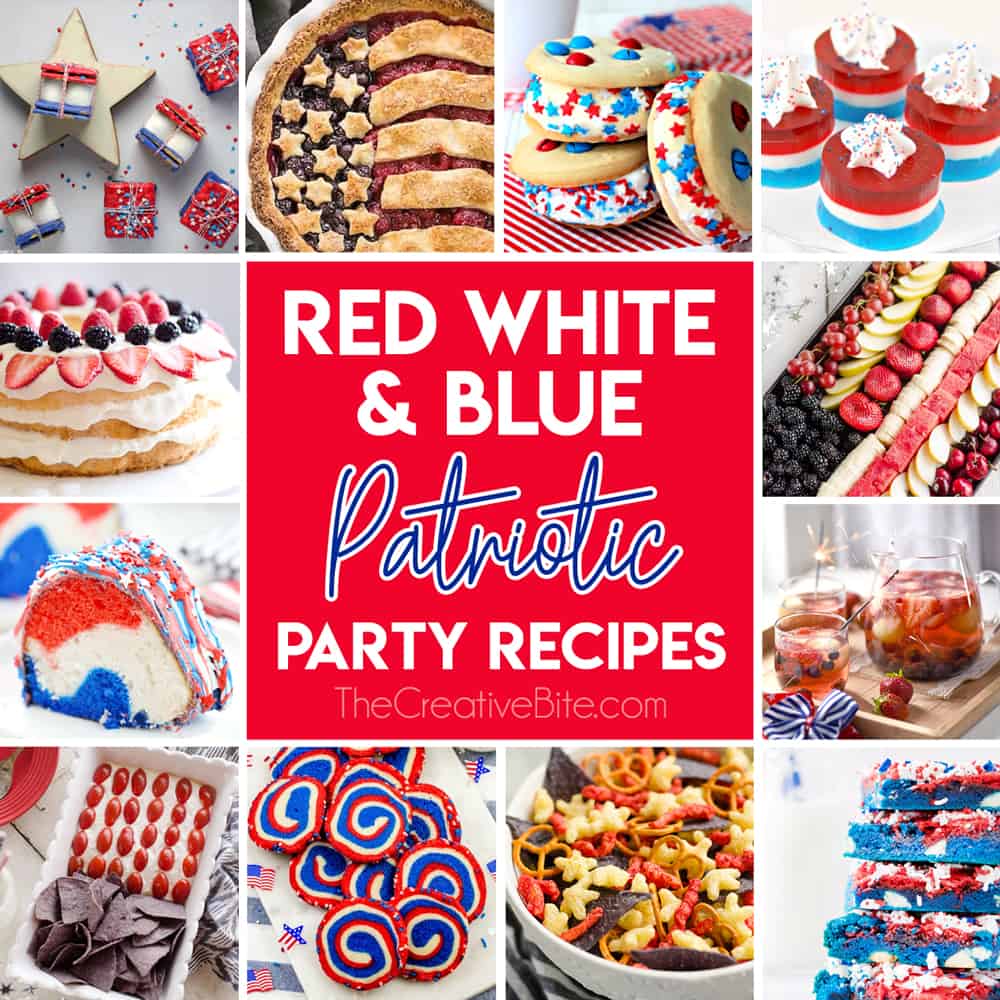 Sweet & Savory Patriotic Food
Every year we host a Family Summer Olympics and it is always a fun excuse to get together. Our entire family is decked out in their team colors, red and blue, and compete in a variety of family friendly games.
No family gathering or party is complete without good food! I am excited to be rounding up these sweet and savory recipes perfect for the 4th of July or in our case, our Olympics we celebrate any time in summer.
We have got sangria, cocktails and jello shots for the adults. A wide variety of desserts for everyone, including cakes, pie, s'mores, cookies and bars. There also some fun snack options and great healthy options such as a flag fruit platter, yogurt parfaits and patriotic charcuterie.
I hope you find a red white and blue recipe you love that will impress your guests and add a bit of patriotic flair to your next party!
Red, White & Blue Patriotic Recipes