25+ Healthy Weeknight Crock Pot Recipes are perfect for quick and simple dinner ideas when you are short on time. From soups and bowls to roasts and entrees, there is a variety of flavorful recipes to try!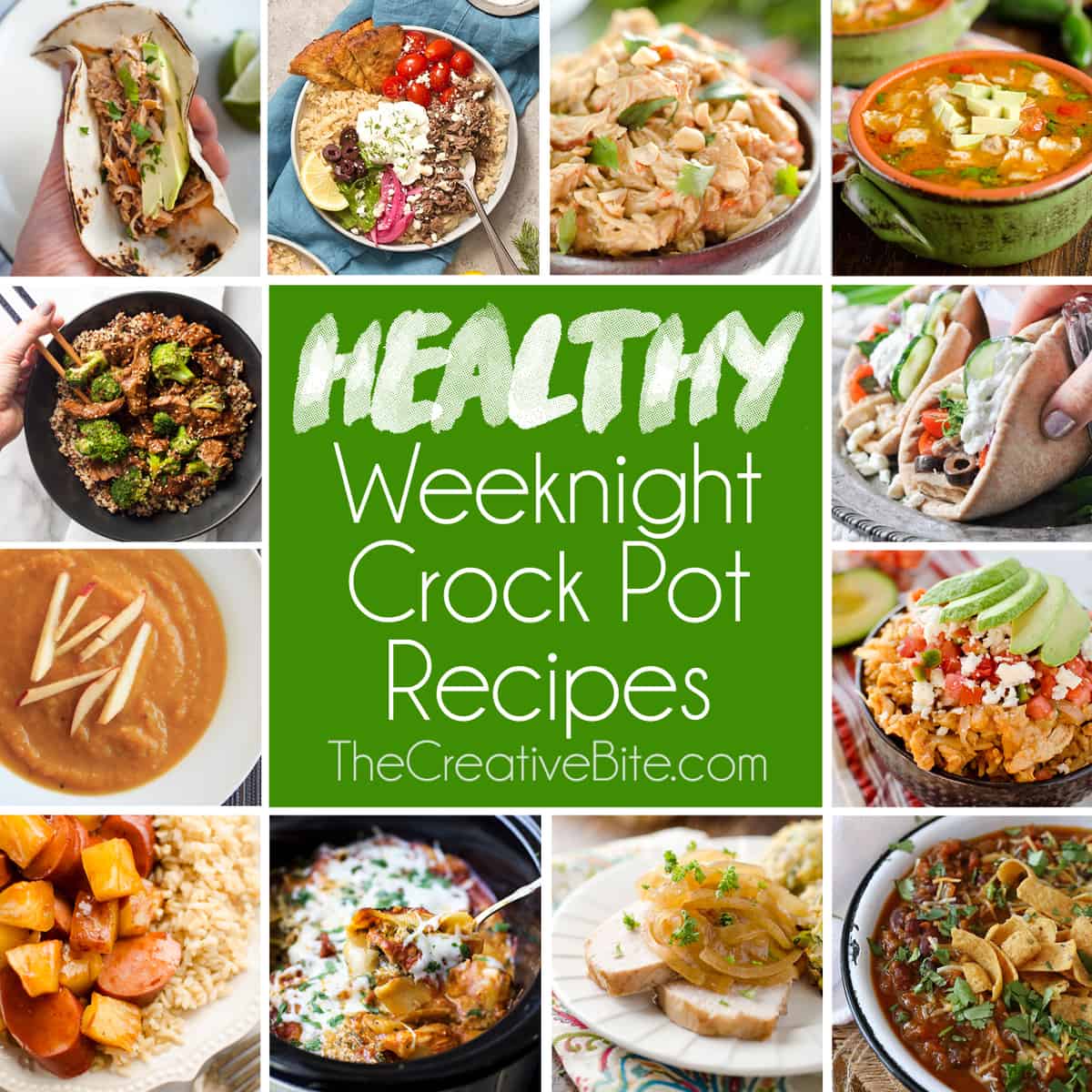 25+ Healthy Weeknight Crock Pot Recipes
It's that time of year where the weather is cooling off and there are five million activities going on. Whether you are committed to lots after school projects and sports or you have work meetings and commitments, the Crock Pot is always a great way to set and forget your dinner before you head out for the day. There really is nothing better than coming home to a meal all prepared and ready to serve your family. Let's be honest, most of us just don't have the gumption or energy to mess around with a complicated recipe after a long day of work. Whether you are trying to wrangle the kids to get their homework done or you just want to hit the couch and relax, cooking often ends up at the bottom of the priority list. With these Healthy Weeknight Crock Pot Recipes, we have got you covered with lots of amazing options to feed the whole family.


Taco Soup by The Creative Bite