A delicious mix of healthy entrees, snacks and sides make up this Healthy Weekly Meal Plan #39 for an easy week of nutritious meals your family will love!

I am so sorry I am behind with things this week and a day late with your weekly meal plan! It was a whirwind of a weekend with my sister going into labor on Saturday morning. I rushed to get some yardwork done, mow the law and prep lots of freezer meals to stock her freezer with. In retrospect, I totally should have done this well in advance, but I'm just not that organized!
I made a few casseroles along with these cranberry almond energy bites and this AMAZING chicken salad from Skinny Mom. So good, it is a must try. The energy bites were a last minute thought, but the more I thought about it, I realized they are actually kind of a great gift for new moms. You can pop them in the freezer, nuke a couple for 30 seconds and have a protein packed treat to get you through the fog of breast feeding and taking care of a newborn!
But, how flipping adorable is my new niece?!?!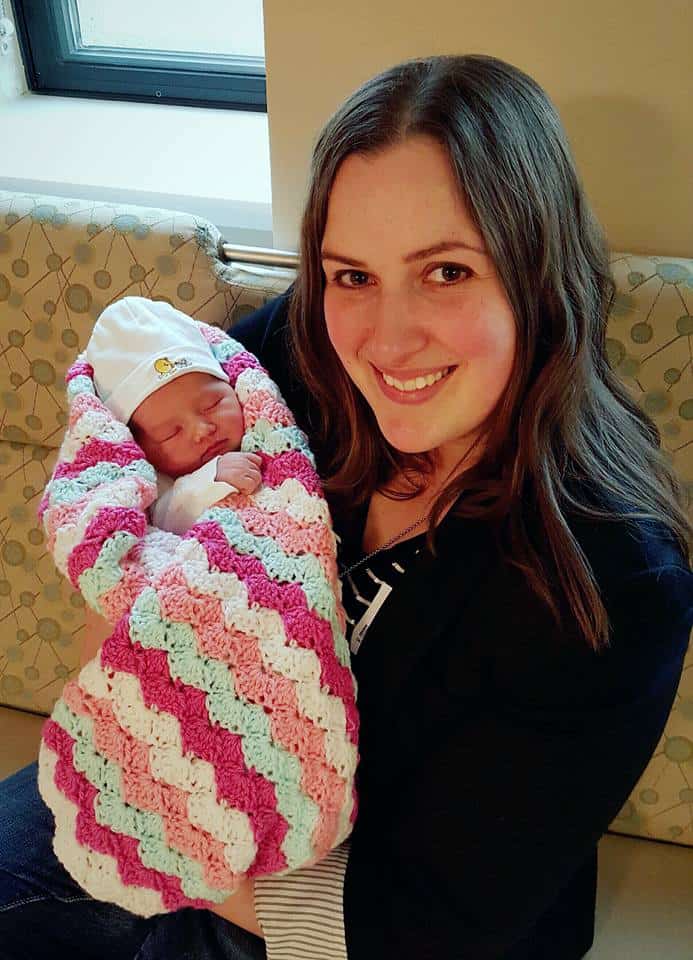 Be sure to stop back every Saturday for your weekly fix of daily entrees as well as a breakfast, lunch, snack and dessert! Just click on the photo or link to see the recipe. If you are looking for a great tool to organize your weekly meal plans, check out this meal planner
!
Be sure to subscribe to my newsletter HERE so you never miss a meal plan!
~ HEALTHY WEEKLY MEAL PLAN ~

Ordinarily-heavy Lighter Creamy Spinach Fettuccine Alfredo made healthy with a SUPER-creamy and flavorful spinach alfredo sauce for an easy dinner under 300 calories!

Light Reuben Turkey Burger Sliders are a healthy dinner bursting with flavor from corned beef, light thousand island, Swiss cheese and rye bread. The lean turkey burgers are kept extra moist with the addition of sauerkraut mixed right in!

These Pulled Pork Biscuit Sandwiches are Southern food at it's absolute finest! Super-tender pulled pork nestled on top of flaky biscuits with lots of BBQ sauce!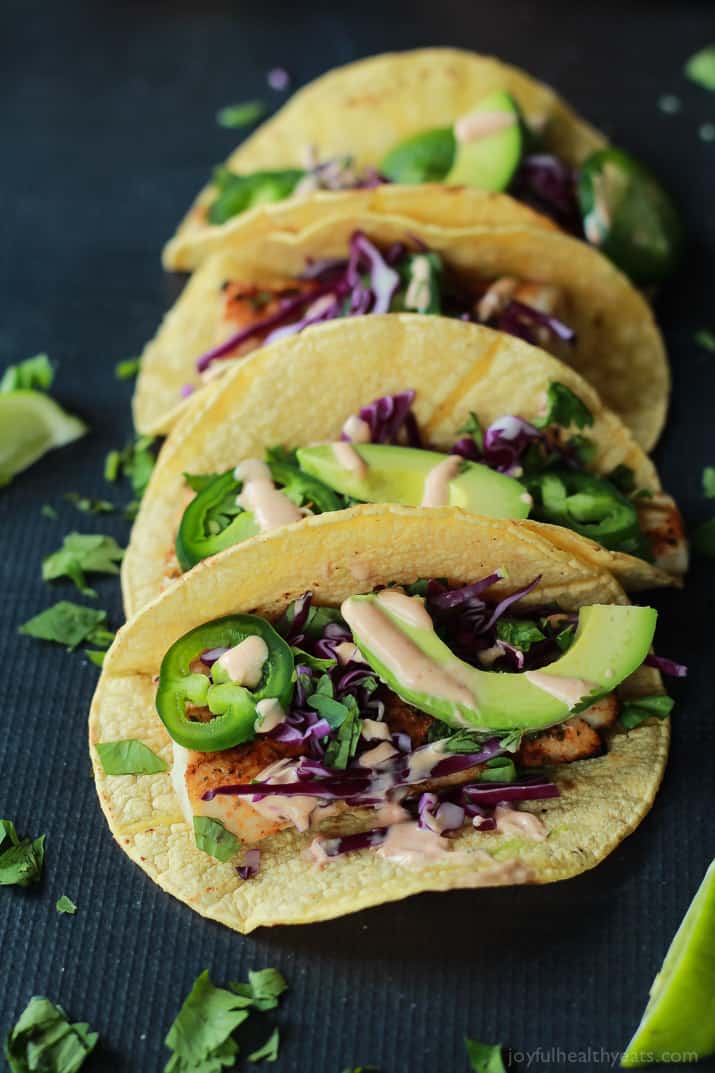 The BEST Grilled Mahi Mahi Fish Tacos you will ever have. Topped with fresh crunchy purple Cabbage, Avocados, and a drizzle of Chipotle Lime Crema – all wrapped in a warm tortilla! All in under 20 minutes!

MAIN DISH
Classic Italian-style bolognese sauce made lighter with ground turkey and zucchini noodles! These 30-Minute Turkey Bolognese Zucchini Noodles are loaded with an unbelievable amount of flavor.
SIDE DISH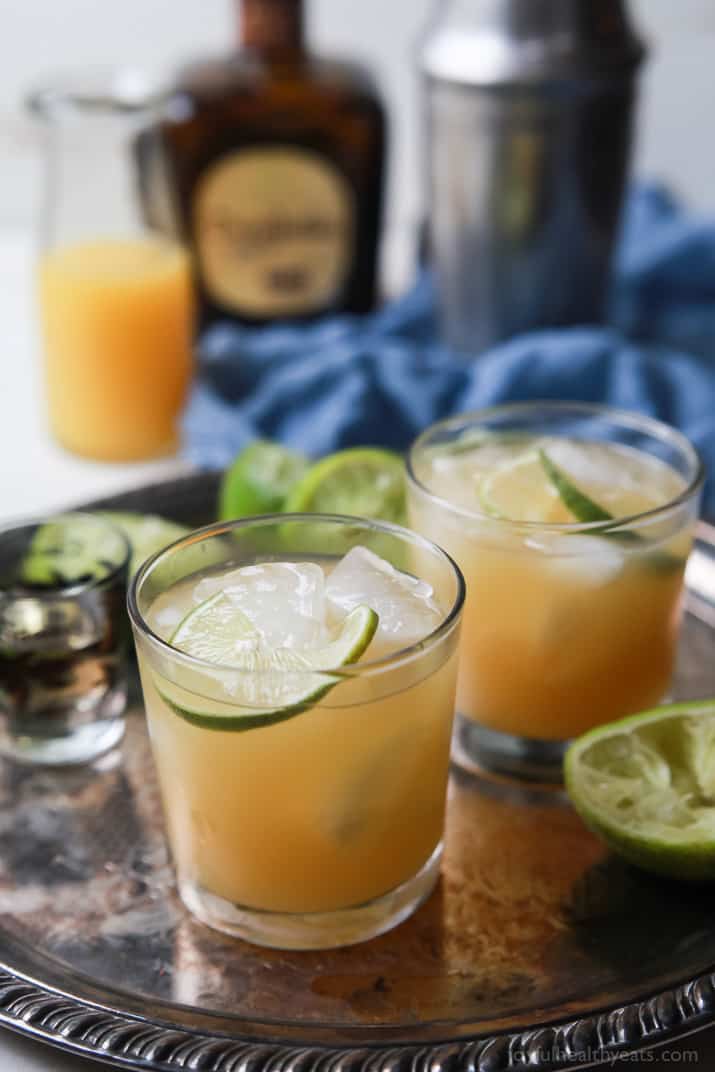 Making the Ultimate Margarita Recipe is easier than you think, only 5 ingredients and you're in Margarita Heaven! It's a winner every time!

BREAKFAST
This Healthy Salted Caramel Mocha Smoothie is a delicious way to start your day! Flavors of coffee, rich chocolate and salty caramel all come together in a secretly healthy beverage!
SNACK
This Ranch Hummus Dip has cottage cheese, greek yogurt AND garbanzo beans so it has lots of protein and it is so good with fresh veggie sticks! It's a creamy and delicious dip that takes only 5 minutes to throw together!
DINNER
Chipotle Lime Chicken Soup is a quick and easy weeknight dinner with robust flavor and healthy ingredients.

LUNCH
This Light Loaded Potato Soup is an amazingly thick and creamy soup and is lightened up with 2 secret ingredients!
DINNER
A healthier version of Lightened Waldorf Salad by using non-fat yogurt instead of all mayonnaise. Crunchy, sweet, savory, healthy & delicious!
DESSERT
Healthy Cookie Dough Peanut Butter Cups are an upgraded, homemade peanut butter cups! Stuffed with skinny peanut butter cookie dough, these cups are perfect for holidays or to beat that sweet tooth!
Find the Healthy Weekly Meal Plan Archives HERE!
With Salt & Wit | Recipe Runner | Whole & Heavenly Oven | The Creative Bite | Joyful Healthy Eats | Yummy Healthy Easy