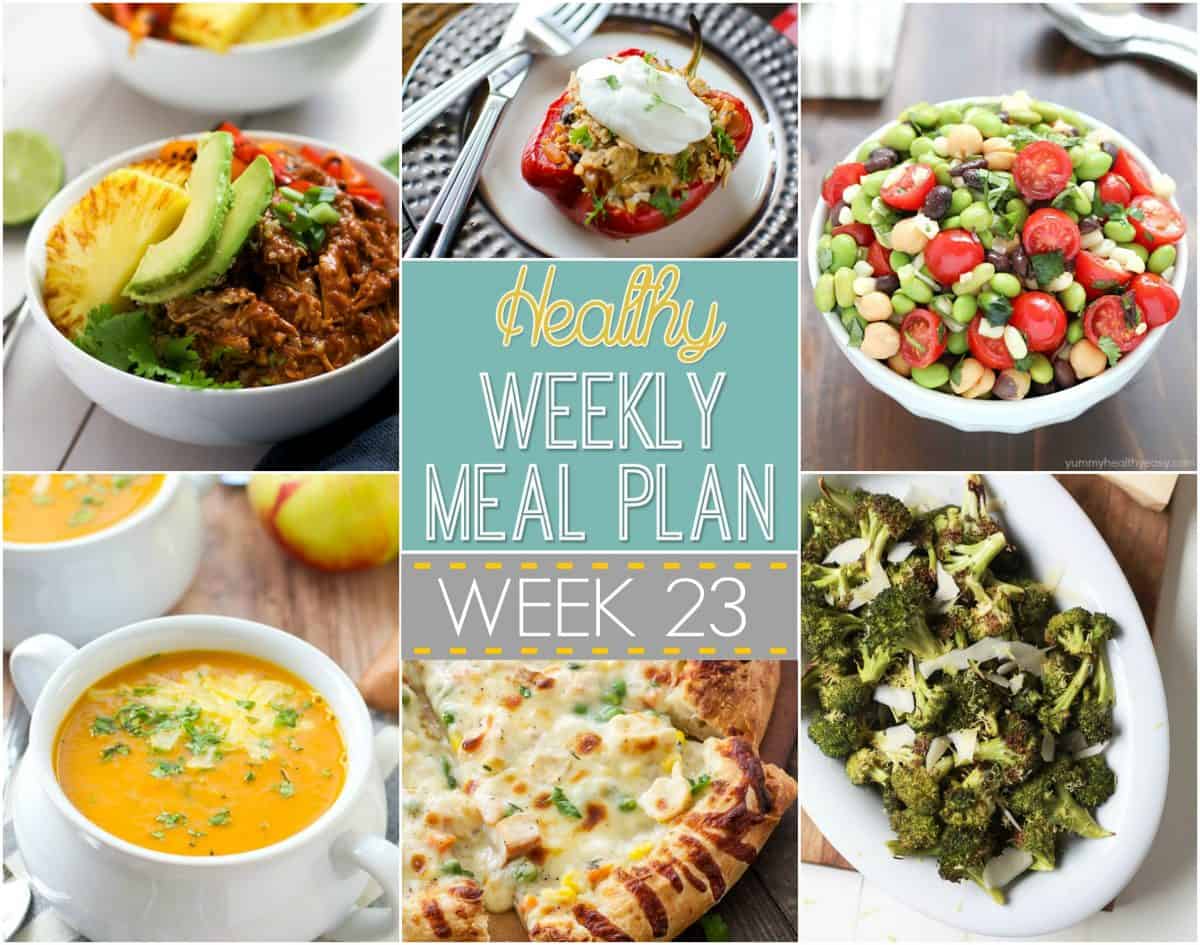 Now that the holidays are officially all over, it is time for all of use to hop on the healthy eating bandwagon. According to all of the people visiting my blog after Christmas looking for healthy recipes, it looks like lots of you got an early start on your resolutions! Good for you, it is never too early to get started. It's also never too late, so if you are just getting your plan in motion, our Healthy Weekly Meal Plan is here to help.
Be sure to stop back every Saturday for your weekly fix of daily entrees as well as a breakfast, lunch, snack and dessert! Just click on the photo to see the recipe.
Be sure to subscribe to my newsletter HERE so you never miss a meal plan!
~ HEALTHY WEEKLY MEAL PLAN ~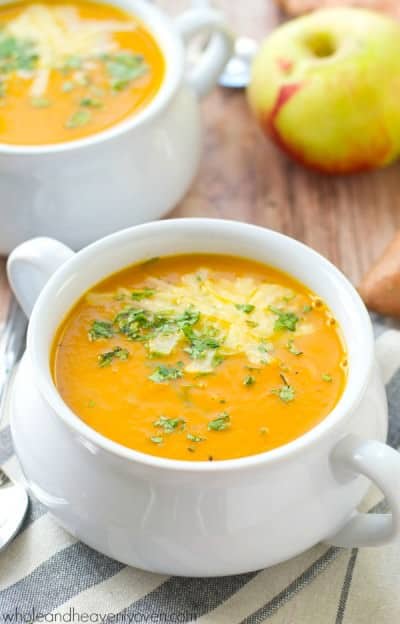 Velvety-smooth and loaded with sweet potato and apple flavors, this fall-flavored cream of Sweet Potato Apple Soup is the ultimate warm-up on a chilly day!
SIDE DISH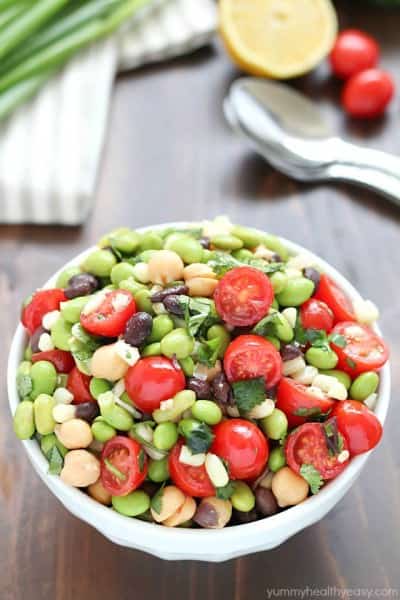 It's a healthy and delicious Southwestern Edamame Salad, full of beans, corn, tomatoes, cilantro and of course edamame, all tossed in a delicious light dressing.
Slow Cooker Hawaiian Pork Burrito Bowls are a dinner saver as they cook all day in a homemade enchilada sauce then topped with sautéed peppers and juicy, seared pineapple!

Light Chipotle Chicken & Rice Stuffed Peppers are loaded with lean ground chicken, brown rice, black beans, corn and chipotle salsa and are topped with melted cheddar and crunchy tortilla chips!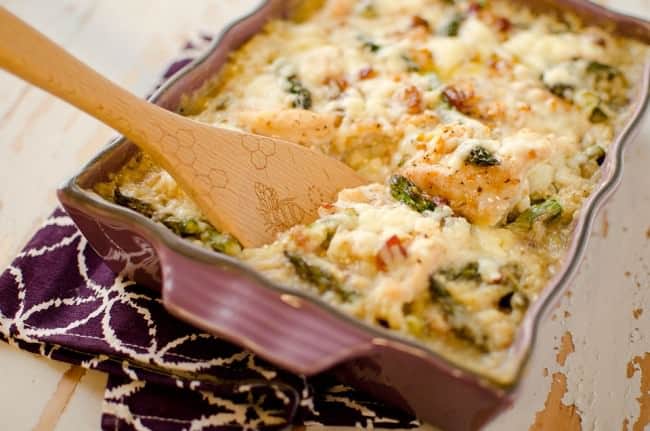 Light Asparagus, Chicken & Quinoa Bake is filled with leeks, bacon, asparagus and extra sharp white cheddar for a flavor packed dinner that is so good, you won't believe it is lightened up!
SIDE DISH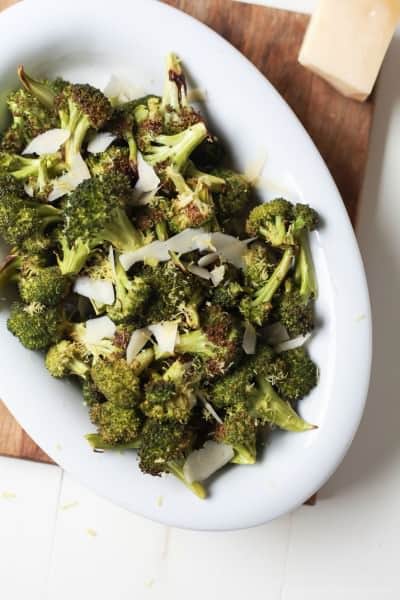 This Roasted Broccoli with Parmesan Lemon Butter Sauce is the EASIEST side dish you will ever make, takes 25 minutes and only 5 ingredients!

APPETIZERS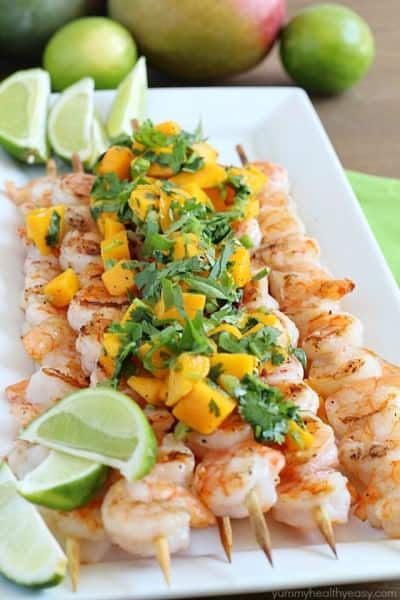 Healthy Grilled Shrimp Skewers with Mango Salsa – an easy and flavorful main dish that's the perfect summertime meal!
DINNER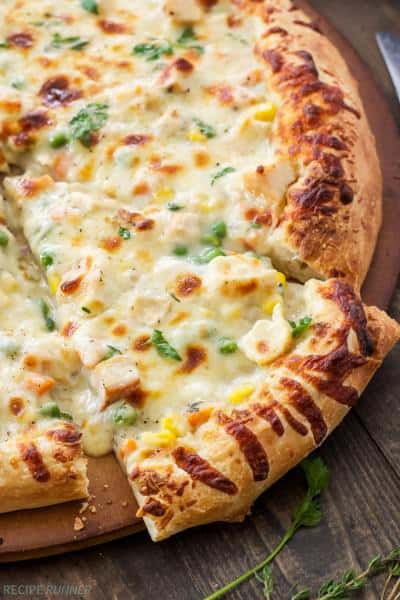 Chicken pot pie meets pizza in this over the top comfort food mash-up! I bet you can't stop after one slice!
BREAKFAST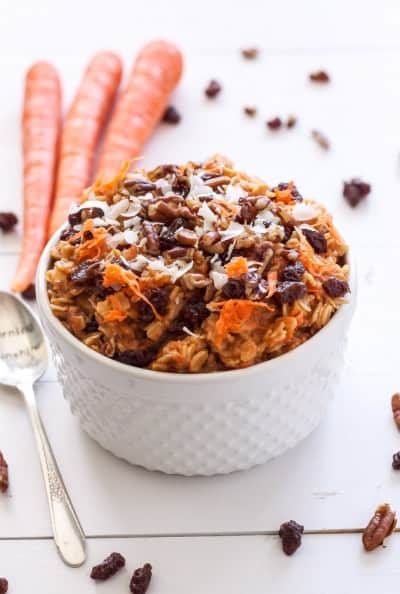 A warm, sweet bowl of oatmeal that tastes just like eating a piece of carrot cake for breakfast!
SNACK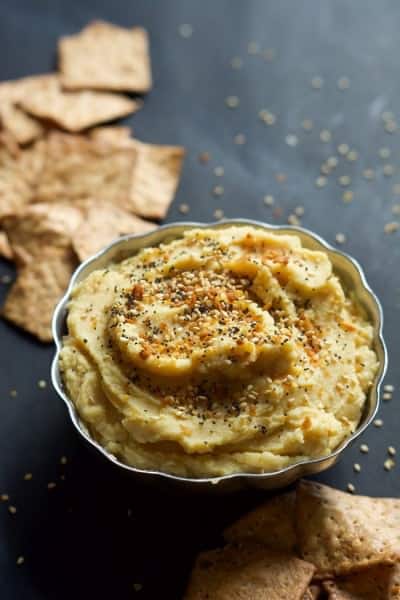 Everything Bagel Hummus has all the flavors you love of those classic bagels but in a healthy, gluten free form!
LUNCH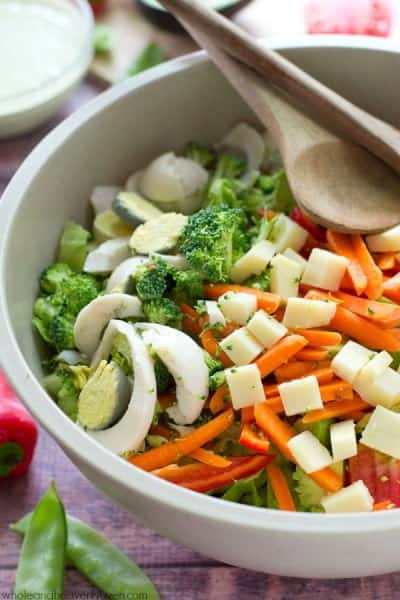 A rainbow of fresh summer veggies combines with the classic chef's salad and an extra-creamy pesto ranch dressing in this ultimate veggie-lover's lunch salad!
DESSERT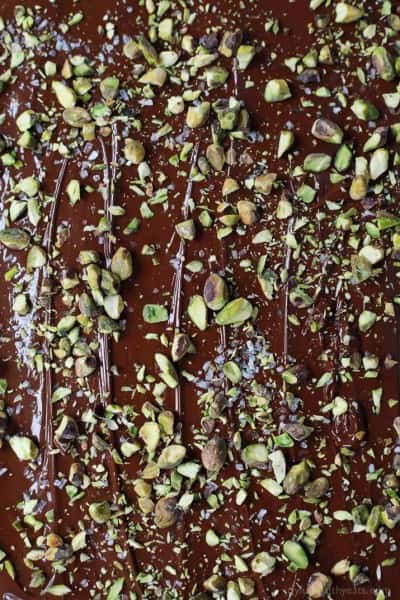 Easy to make 3-ingredient Salted Pistachio Chocolate Bark – this bark recipe is done in just 5 minutes and can easily be jazzed up with different flavors if you'd like. Makes a great holiday gift or tasty late night snack!
Find the previous weeks' meal plans HERE!